Nightscape, our award-winning publication, provides current news about IDA and night sky protection and in depth articles on IDA programs, light pollution issues and protecting the night sky. Members can choose to receive the publication electronically or have hard copies mailed to them.
Nightscape #95 | November 2015
Our latest issue of Nightscape is chock-full of current updates about our work fighting light pollution and protecting night skies.
In this issue of Nightscape you can read about …
Our special offer for our end-of-the year campaign
IDA's national environmental awward
The first International Dark Sky Sanctuary
Updates on our award-winner International Dark Sky Places program
Memorials to three impassioned dark sky advocates
IDA public policy word
The 2015 IDA Annual General Meeting
Download the current issue of Nightscape Now
Don't miss the next issue!
Join our email list and have the next issue delivered directly to your inbox.
Past Issues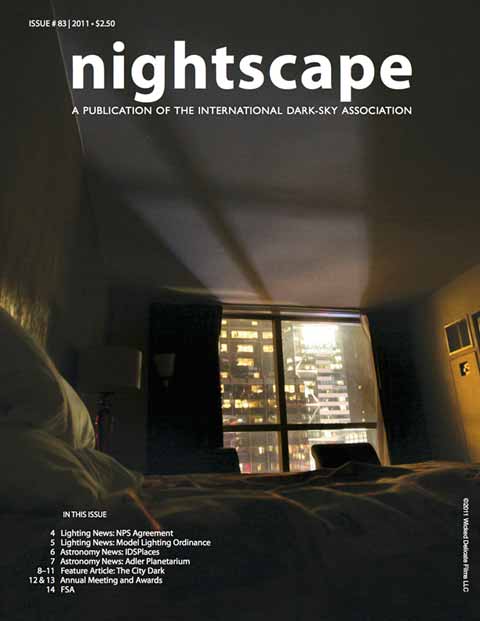 Nightscape Issue 83
Summer 2011
The City Dark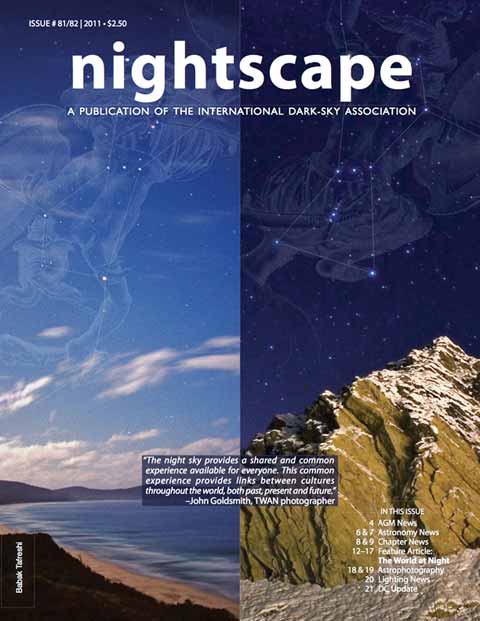 Nightscape Issue 81/82
/81
Spring/Winter 2011
The World at Night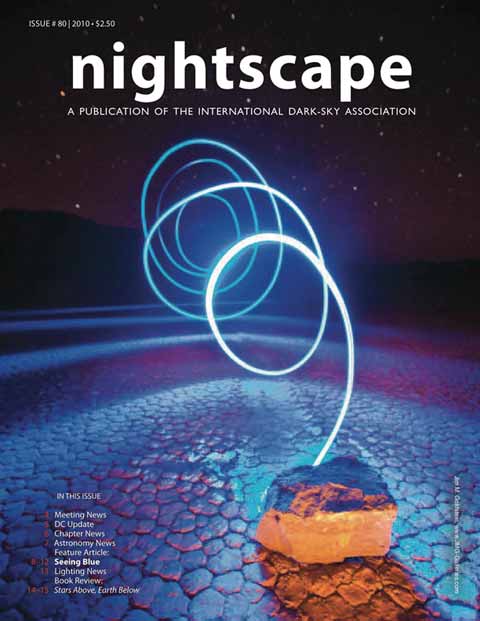 Nightscape Issue 80
Spring 2010
The World at Night