News
Light Pollution
International Dark Sky Places program advocacy – A review of 2022 Annual Reports An International Dark Sky Place aims to encourage communities and protected areas to become environmental leaders by communicating the importance of dark skies to the public and providing an example of what is possible with proper stewardship.
Depending on the location, resources, experience, and knowledge of staff and volunteers, International Dark Sky Places are committed to providing engaging outreach and education every year. These diverse events incorporate values such as astronomy, wildlife, energy efficiency, safety, and human health.
In 2022, our nearly 200 places showcased resilience in the face of the continued Covid-19 pandemic. While many places began reopening at different rates and in different ways last year, the lingering effects made for a slow recovery of visitation and attendance numbers to IDSP events and progress toward lighting retrofit projects. Despite the ongoing complications from shutdowns and slow response times, last year's annual reports showed how dedicated our Advocates are to protecting the night sky. Many incorporated our holistic Values-Centered Approach and enhanced our vision by inspiring advocates and many new International Dark Sky Place candidates.
Annual Reports for all certified Places are available on each Place's webpage. While it is impossible to publicize all of their hard work in a short blog, we can showcase a selection of our advocates' work that exemplifies the program's goals and mission and embodies the core values of DarkSky International and the global dark-sky movement.
Follow the links below to learn more about these sites and discover creative ways to celebrate, support, and protect our dark skies.
Interpretation – Presentation of information to the public in creative and engaging ways: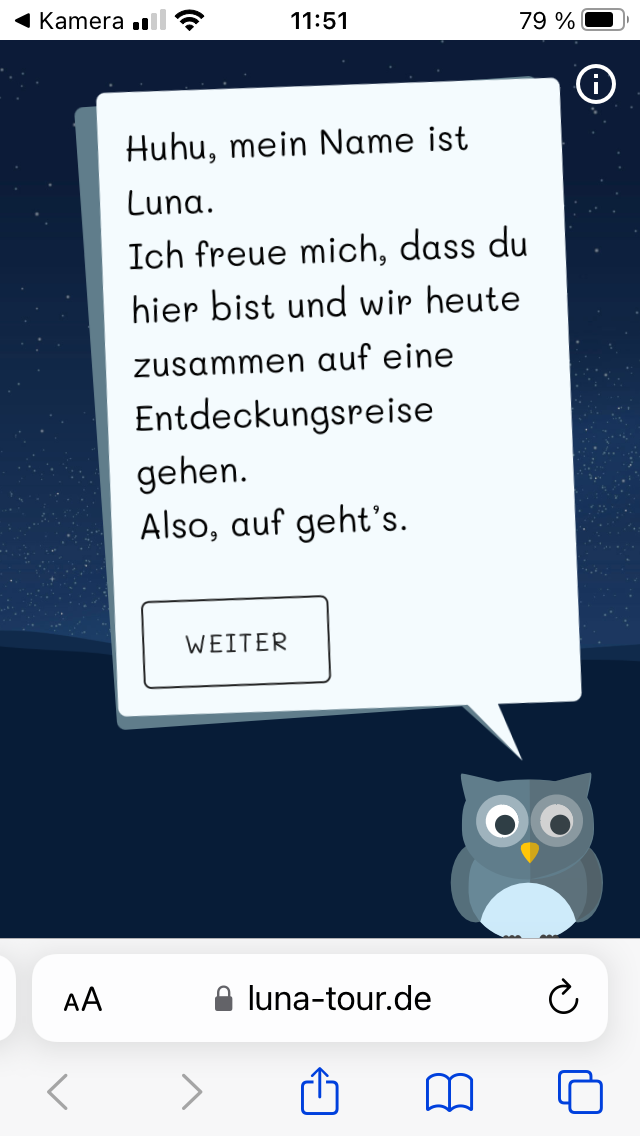 Bodmin Moor Dark Sky Landscape (United Kingdom) – The Area of Outstanding Natural Beauty Unit, of which Bodmin Moor is the largest unit, partnered with Dan Brown, Associate Professor in Astronomy at Nottingham Trent University, who digitally mapped the King Arthur's Hall monument to create a bespoke planetarium show exploring the skyscapes above. Visitors were encouraged to think about the changing view of our skyscapes over the millennia from the prehistoric period to the present day, offering a truly unique perspective of this mysterious monument. 2022 Annual Report.
Craters of the Moon National Monument, Idaho (United States) – For their August 2022 star party, Craters of the Moon rangers had materials for visitors with visual disabilities that included 3D and braille maps of the moon and solar system objects, as well as a tactile moon that visitors could touch and hold. 2022 Annual Report.
Fulda, Hesse (Germany) – Fulda's Tourist and Congress Management team offers an interactive smartphone-based treasure hunt for children. The tour takes them to five stations in the city center, providing explanations and setting tasks relating to the subject of light. 2022 Annual Report.
Outreach and Education/Training – Finding common ground through learning: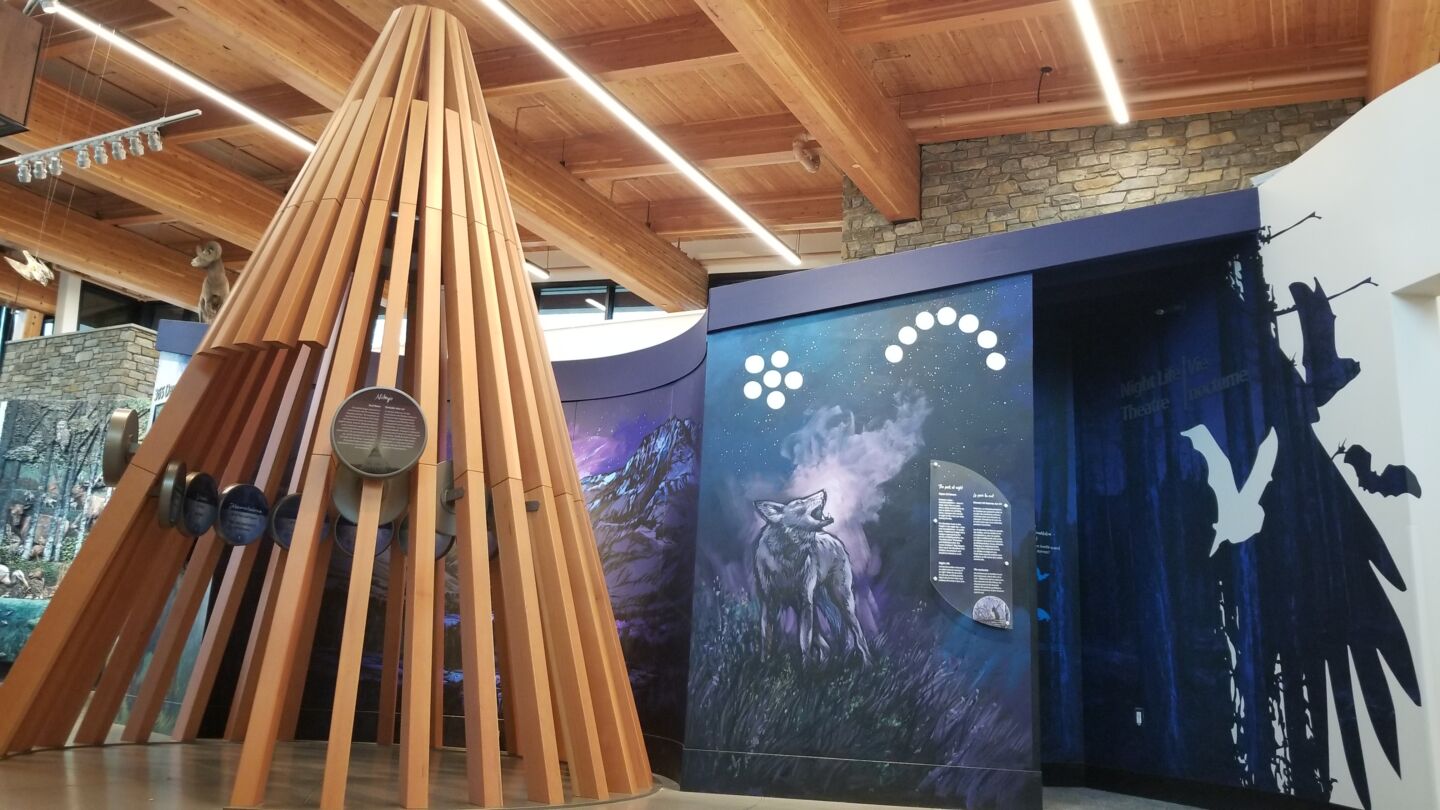 Møn and Nyord, Vordingborg (Denmark) – Møn and Nyord International Dark Sky Park and Community hosted a tourism training program for professionals and school teachers. The program taught participants how to present, teach, and lead experiences focused on dark skies, astrotourism, nature, and biodiversity. 2022 Annual Report.
Waterton-Glacier International Peace Park (Canada) – Two employees attended the National Park Service Night Sky Academy Training, hosted by Glacier National Park, at the St. Mary Visitor Centre in August 2022. This training was offered to 20 participants from national parks and sites in the United States, as well as to Waterton Lakes National Park staff. This training provided an opportunity to share ideas, network, practice constellation tours and telescope viewing, and learn valuable skills to use in the development and expansion of current and future night sky programming. 2022 Annual Report.
Gabriela Mistral (Chile) – The annual Viaje al Universo (Trip to the Universe) program at Gabriela Mistral provides workshops and presentations oriented to school students and teachers. In November 2022, over 1,000 people were reached during this educational event. One of the workshops was dedicated to promoting the Globe at Night program and the protection of dark skies. Every activity ended with messages about light pollution and dark sky protection. 2022 Annual Report.
Lighting Retrofits and Projects – Improving quality of life through good lighting practices: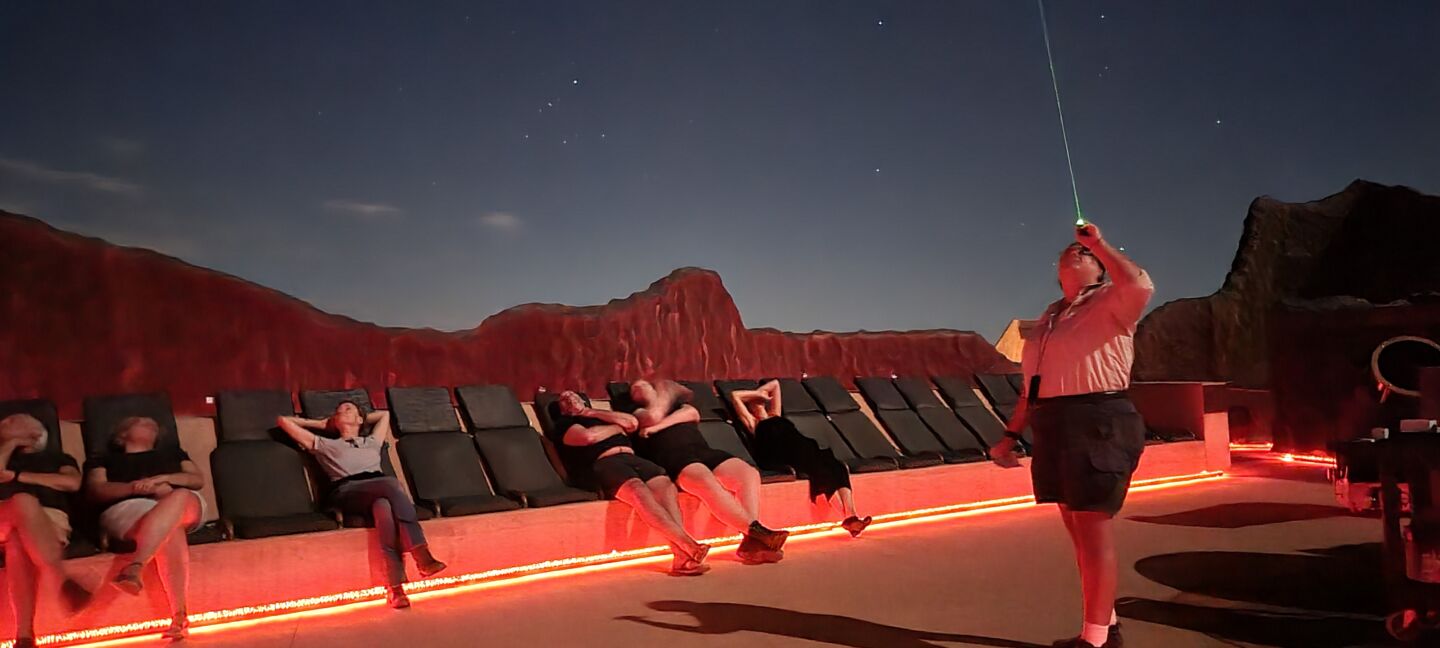 Bisei Town, Ibara City (Japan) – The Bisei Town, Ibara City International Dark Sky Community collaborated with the electronics company Panasonic Corporation to install lighting in Bisei to comply with the Dark Sky Community guidelines under which they were certified. Ibara City, Okayama Prefecture, and the Bisei Tourist Association are working to utilize and promote DarkSky Approved products moving forward. 2022 Annual Report.
Hortobágy National Park (Hungary) – The Hortobágy village replaced nearly 300 public fixtures with 2700K LED lights made by Hungaro Lux Light. The village also had patrols with the Environmental Inspectorate to audit residential and private properties' outdoor lighting and worked with owners to replace the light-polluting fixtures with fully shielded ones. 2022 Annual Report.
The Jump Up, (Australia) – All lighting on The Jump-Up is 100% compliant with the Age of Dinosaurs Museum's Lighting Management Plan and the DarkSky guidelines. This compliance includes the Gondwana Stars Observatory and the "March of the Titanosaurs" exhibition. All 12 rooms at the Maloney Lodge Precinct contain a guest compendium outlining the Museum's Lighting Management Plan and lighting curfew. The museum added shade cloth under the steel cutout paneling over the red lights at the Gondwana Stars Observatory. While the lighting was compliant beforehand, the cover dramatically dimmed the peripheral glow from the lights and improved the atmosphere at the observatory. 2022 Annual Report.
Public Policy and Community Relations – Engagement to benefit everyone: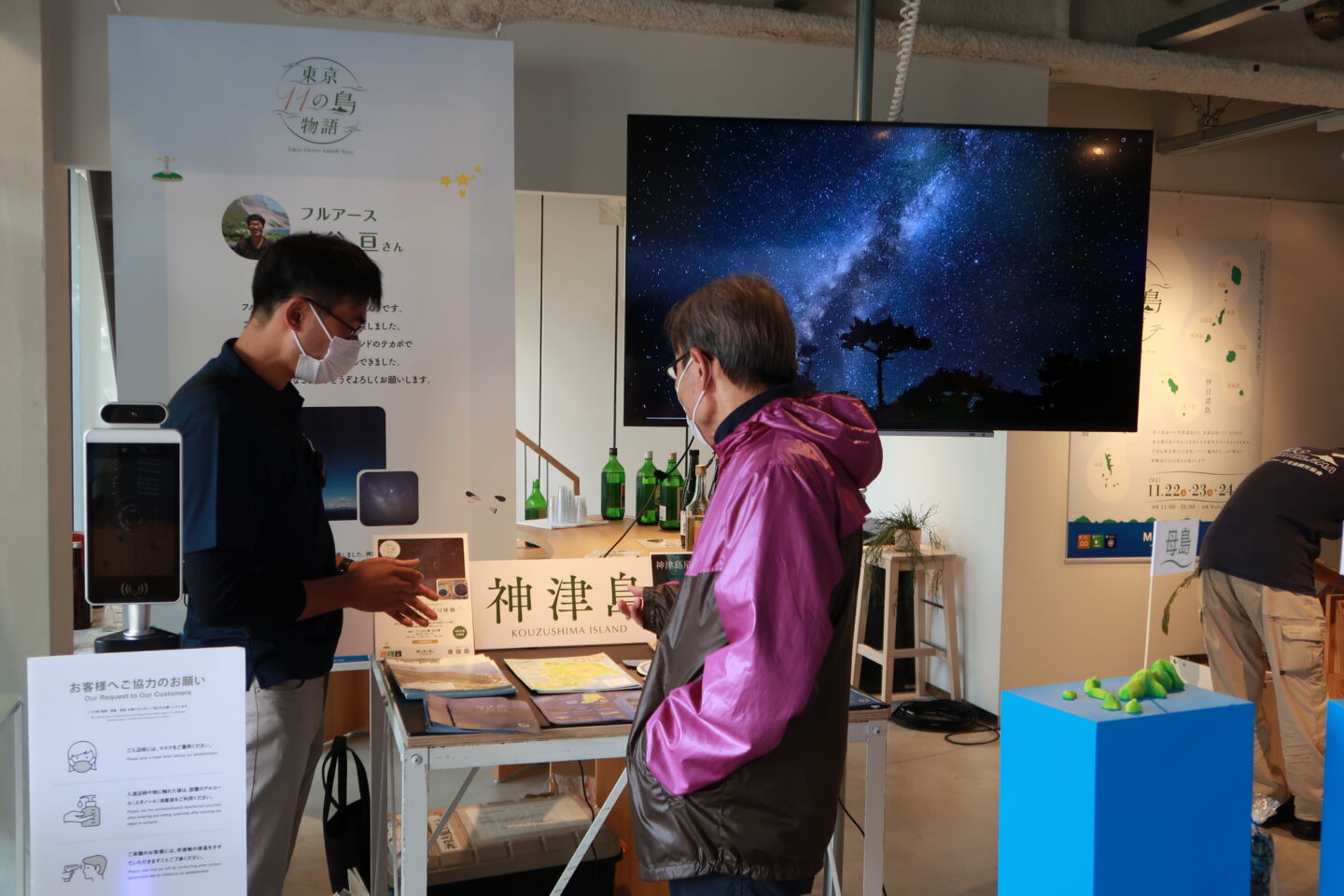 Cedar Breaks National Monument, Utah (United States) – Cedar Breaks has set up a collaboration between the town of Springdale and the Shire of Shark Bay in Western Australia to exchange ideas regarding their respective International Dark Sky Community (IDSC) applications and to begin the journey to establish IDSC twin cities in the Northern and Southern hemispheres. 2022 Annual Report.
Valle de Oro National Wildlife Refuge, New Mexico (United States) – In May, the city of Albuquerque hosted the Astronomical League Convention (ALCON) 2022 National Conference. Valle de Oro hosted a star party as part of the conference, and the refuge's manager spoke about the Urban Night Sky Place designation. At the event, the Albuquerque Mayor and New Mexico Governor publicly recognized the importance of the refuge's certification and dark-sky conservation efforts. 2022 Annual Report.
Kozushima Island (Japan) – Managers at Kozushima held "The International Dark Sky Island Kozushima Fair 2022" at Yurakucho Station in central Tokyo in March and, in September, hosted an exhibition and seminar to promote the dark skies of Kozushima at Tourism EXPO, Japan – one of the most significant tourism events in Japan. Through these promotional events, they actively promoted Kozushima as an IDSP to raise awareness and attract new audiences. 2022 Annual Report.
Sky Quality and Community Science – Tracking change and gaining knowledge: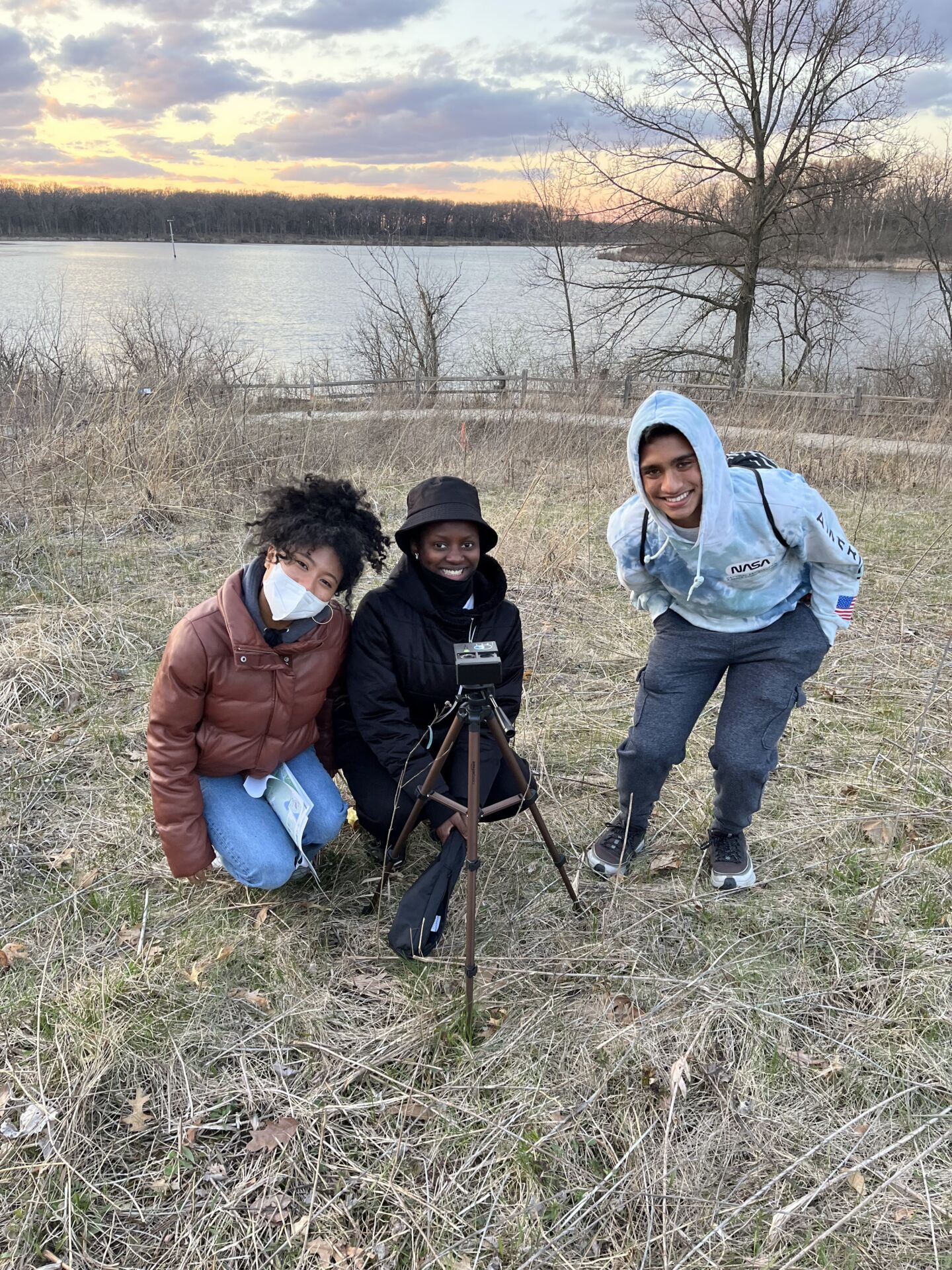 Palos Preserves, Illinois (United States) – The Palos Preserves Urban Night Sky Place began developing a student and volunteer-led program called Dark Sky Monitors to collect night sky quality readings in the Palos Preserves to monitor changes in night sky quality. 2022 Annual Report.
North York Moors National Park International Dark Sky Reserve (United Kingdom) – They have expanded their night sky quality survey to include over 20 dark sky volunteers. At any one time, more than half are equipped with hand-held SQM-L meters. The data gives them unprecedented insight into night-time conditions across the reserve. In addition, three permanent SQM-L meters (TESS monitoring devices) are being installed to record sky observations 24/7. 2022 Annual Report.
Observatori Astronòmic Albanyà (Spain) – The Observatori Astronòmic Albanyà has installed a permanent TESS night sky quality data logger to help monitor night sky quality over time. Managers at the observatory could do so thanks to a European Project called Stars4all. 2022 Annual Report.
Great Sand Dunes National Park & Preserve, Colorado (United States) – In late 2022, the Great Sand Dunes National Park & Preserve acquired five Unihedron USB SQM devices. Once these devices are installed, staff can monitor night sky quality and obtain SMQ readings remotely at multiple locations. The park has worked closely with San Luis Valley, GO!, and other partnering agencies toward the Sangre de Cristo Dark Sky Reserve designation. Although the park has not taken any specific actions with privately owned lighting in 2022, it is dedicated to supporting the reserve designation through advocacy, partnership, and collaborative outreach. 2022 Annual Report.
Environment and Wildlife Protection – Protecting natural resources for all: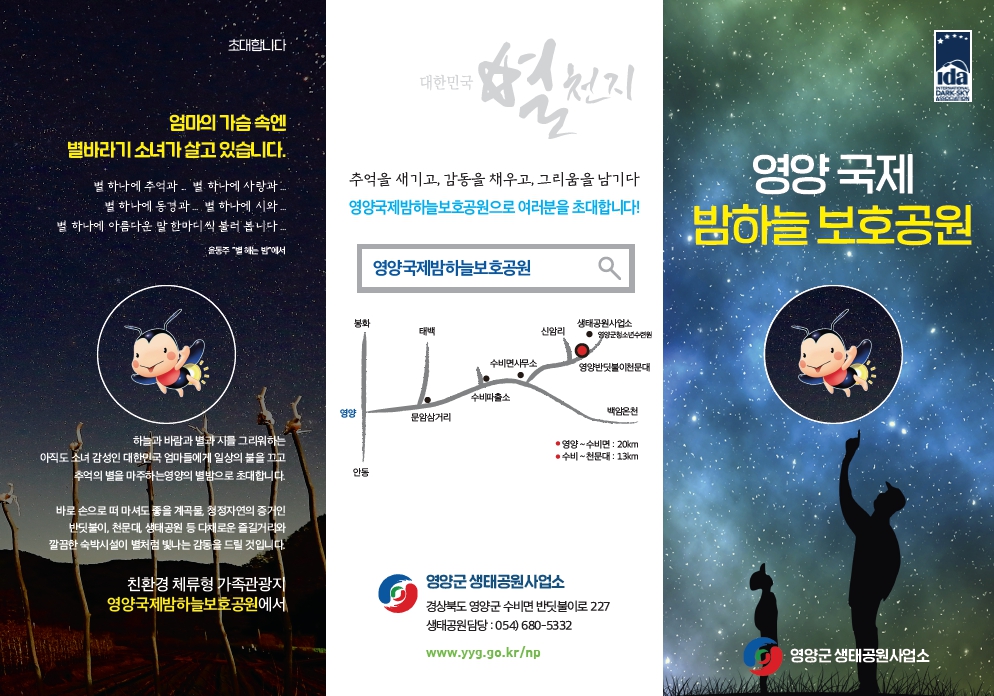 Yeongyang Firefly Eco Park (Korea) – In August 2022, 900 visitors attended the annual firefly festival at the Yeongyang Firefly Eco Park. Fireflies are known to be important insects that live in dark places, and this International Dark Sky Park's mission is to protect these darkness-loving creatures. The festival featured many activities, such as exploring fireflies, observing constellations, and lights-out trekking. 2022 Annual Report.
Mayland Earth to Sky Park & Bare Dark Sky Observatory (U.S.) – The site hosted a "Buzz Buzz Dance Fundraiser" where attendees were treated to art, music, dancing, and education about the importance of natural darkness for all nighttime pollinators. Guests got to take a moon-lit walk through the Moon garden and learn about all the plants that flower under full moons. 2022 Annual Report.
Art and Culture – Inspiration through exploration, creativity, and heritage: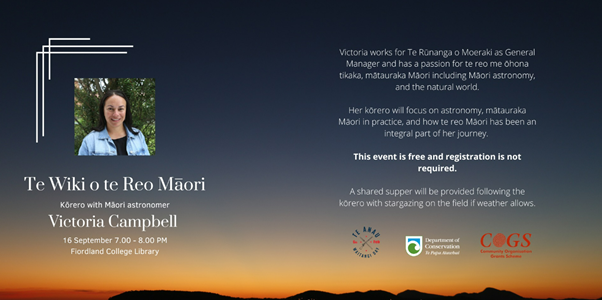 Stewart Island/Rakiura (New Zealand) – Locals and visitors celebrated Matariki as an official public holiday for the first time in 2022. The rising star cluster "Matariki," known as the "Pleiades" in the West, signals the Māori New Year. This holiday is a time for remembrance of those who have passed, celebrating the present, and preparing for the future. On June 15, Stewart Island/Rakiura hosted a film presentation and guest speakers from Massey University to share insights into Matariki's recent rise in popularity, its cultural and spiritual significance, and the inspiration it gives. 2022 Annual Report.
Parque Estadual do Desengano (Brazil) – Managers at Parque Estadual do Desengano participated in the Global Science Opera in partnership with the Western Norway University of Applied Sciences. In this event, the school community from the neighboring cities is invited to compose an opera addressing a science-related theme. The project produced an act with LIGHT POLLUTION as its theme, including a song and a theater performance with the music as the background. 2022 Annual Report.
Parc National des Cévennes (France) – Cévennes National Park was part of an audio documentary with three French national parks where visitors shared their feelings, thoughts, or memories about the night. The documentary creators added night sounds, such as nocturnal insects. Although it is described as a documentary, it is also an artistic and immersive piece exploring the secret connections between people and the night. 2022 Annual Report.