News
News
New study highlights the need for urgent action to reverse runaway light pollution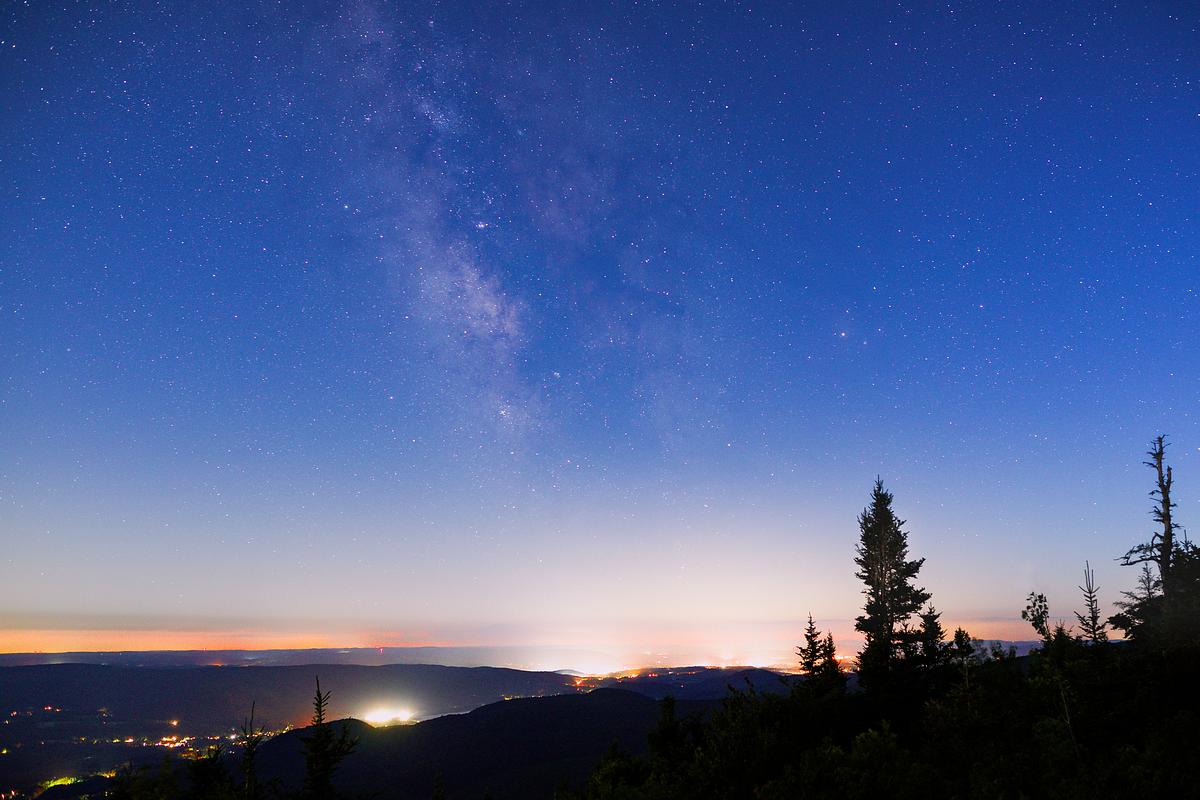 To read this post in Spanish, click here. (Para leer esta publicación en español, haga clic aquí.)
Globe at Night community science project finds that light pollution is doubling globally every eight years.
A new study published in Science reports that between 2011 and 2022, global sky brightness increased by an estimated 9.6% per year. The study is based upon data collected through the community science project, NOIRLab's Globe at Night. This rapid brightening of the night sky over large portions of the Earth has serious consequences for all living things. The authors conclude that "existing lighting policies are not preventing this increase, at least on continental and global scales." The startling increase in light pollution is a clear wake-up call for policymakers that decisive and immediate action is needed to address this urgent environmental threat.
Why is this finding surprising?
In the past few years, studies have estimated that light pollution was growing by approximately two percent per year. These studies use data from earth observation satellites. In other words, they measure the light escaping the atmosphere.
The new study, reported in Science, relies on people recording the number of stars they see on a clear, dark night. In other words, they assess night sky brightness from the ground looking up. These observations measure skyglow, the brightening of the night sky from countless lights. The satellites primarily measure light emitted vertically, either directly or via reflection. They are also blind to light in the bluer, short wavelength. The observations of the night sky from the ground also include light emitted horizontally – such as lit building facades, digital billboards, and light escaping windows. The human eye also sees the light across a broader spectrum. These observational factors are more causative of skyglow and useful predictors of biological impact.
"Since human eyes are more sensitive to these shorter wavelengths at nighttime, LED lights have a strong effect on our perception of sky brightness," said Kyba. "This could be one of the reasons behind the discrepancy between satellite measurements and the sky conditions reported by Globe at Night participants."

Why do the results matter? 
Over the past 150 years, we have transformed the natural world. It is becoming increasingly clear that one of the most profound changes is the loss of darkness at night over much of the planet. As the study authors report, "the character of the night sky is now different from what it was when life and civilization developed." It is clear from this paper that the growth of light pollution is continuing, largely unchecked.
"At this rate of change, a child born in a location where 250 stars were visible would be able to see only about 100 by the time they turned 18," said Christopher Kyba, a researcher at the German Research Centre for Geosciences and lead author of the paper detailing these results.
Increasing sky brightness is a sign we are doing lighting wrong. It's a sign we are using energy inefficiently, wasting money, exacerbating climate change, and increasing environmental impacts. Scientists estimated that carbon dioxide, the primary contributor to climate change, is growing at 2% per year globally – doubling every 30 years. By comparison, light pollution is growing at 9.6% per year – doubling in less than eight years. 
"The increase in skyglow over the past decade underscores the importance of redoubling our efforts and developing new strategies to protect dark skies," said Walker. "The Globe at Night dataset is indispensable in our ongoing evaluation of changes in skyglow, and we encourage everyone who can to get involved to help protect the starry night sky."

How was the study conducted?
Thousands of volunteers collect data on how many stars they can see yearly. Using a simple phone app, they compared the number of stars they saw in a well-known constellation to estimate the level of light pollution. Using more than 50,000 data points collected between 2011 and 2022, the scientists compared the data collected to a sky brightness model. The model estimated that globally, light pollution has been growing at 9.6% per year every year.

What are the implications of this study?
As noted in the main study, existing lighting policies have failed to prevent these increases, at least at a continental or global scale. In a companion Perspectives piece in Science, authors Fabio Falchi and Salvador Bara call for a new approach to slow, halt, and reverse this alarming trend. They conclude, "light pollution is an environmental problem and should be confronted and solved." New approaches could include establishing regional lighting budgets and limits based on sky quality over parks, protected areas, and astronomical sites. In other words, taking a similar approach to how we regulate and control air and water pollution.
This is consistent with the approach we called for in our European policy brief released to support the Brno appeal to reduce light pollution in Europe.
Unlike many other forms of pollution, we can reduce light pollution using existing technology. Once addressed, the results are immediate, and the cost savings, in terms of ongoing energy savings, are significant. Critically, it does not mean turning off all the lights. By following the Five Principles for Responsible Lighting,  we can take immediate steps to reduce light pollution while enhancing light quality at night.

How can I help?
Participate in the

Globe at Night

program to assess change in your community. By taking measurements consistently across a number of years, you can help scientists assess regional change.

Join the IDA global advocacy community and get active in advancing responsible lighting policies in your community today. 
Sign up for our newsletter to receive regular updates from IDA, including tips on taking action around your home to be part of the solution.

Share this blog post with your friends and family and encourage them to be part of the solution.