News
News
IDA Now Accepting Applications for 2017 Board of Directors – Now Closed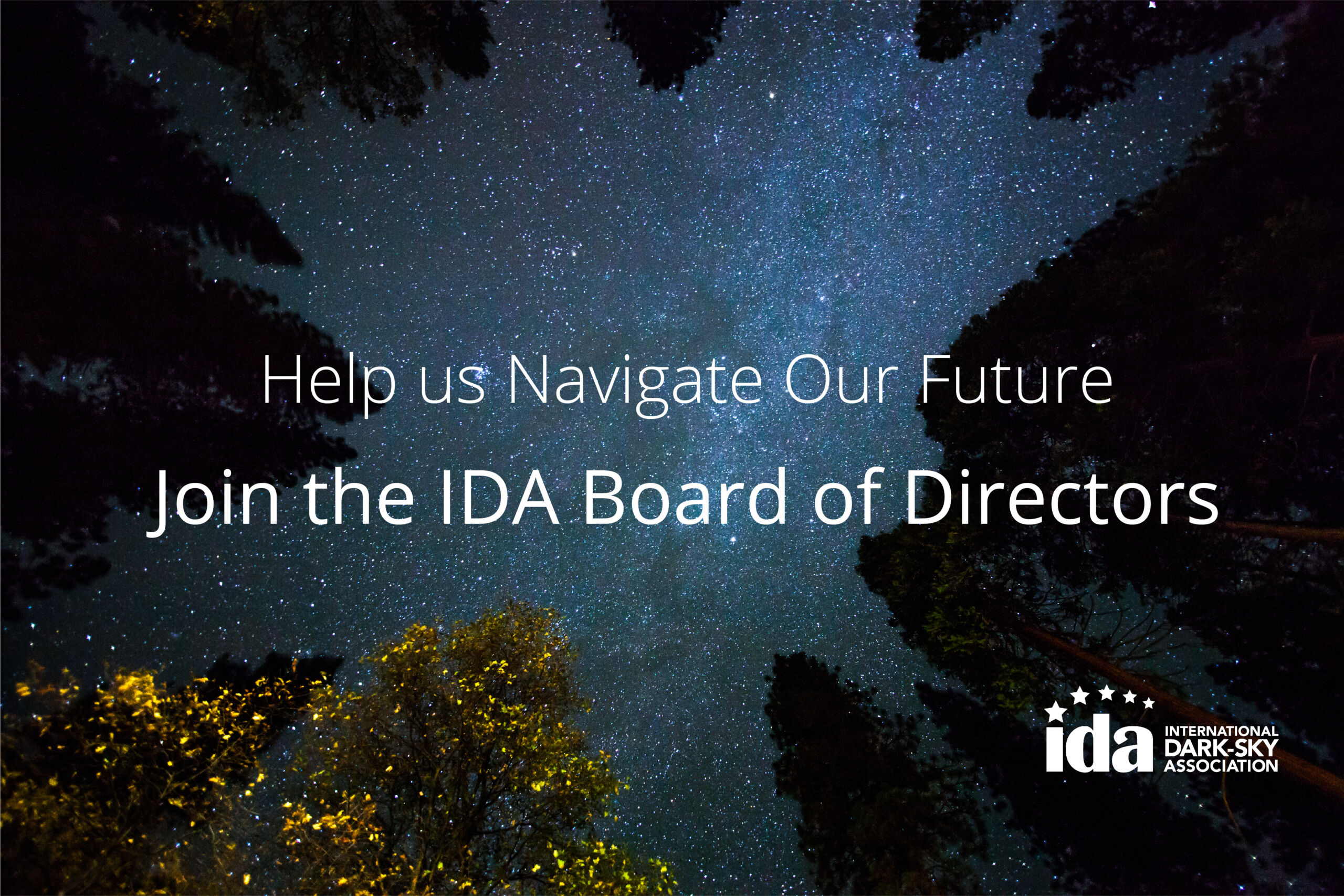 International Dark-Sky Association (IDA) is pleased to solicit applications for the 2017 board of directors election. Because IDA board service constitutes a substantial commitment, we are seeking applicants who are excited, passionate, and dedicated to our cause.
Committed individuals with all expertise are welcome to apply, however, we are seeking to expand our board's proficiency in the five following areas:
nonprofit fundraising, capital campaigns, and planned giving
government advocacy
board governance
international organization administration and management
lighting engineering and design
IDA's current 11 Board of Directors range from early-career professionals to retirees, with nearly two-thirds of them women. We are dedicated to promoting a diverse workplace and governance structure, and encourage applications from currently underrepresented groups. Please apply before July 21, 2017.
Review IDA Board of Directors Job Description
 
Update July 24, 2017.
Thank you for your interest in becoming a member of the International Dark-Sky Association Board of Directors. The application process is now closed.