Staff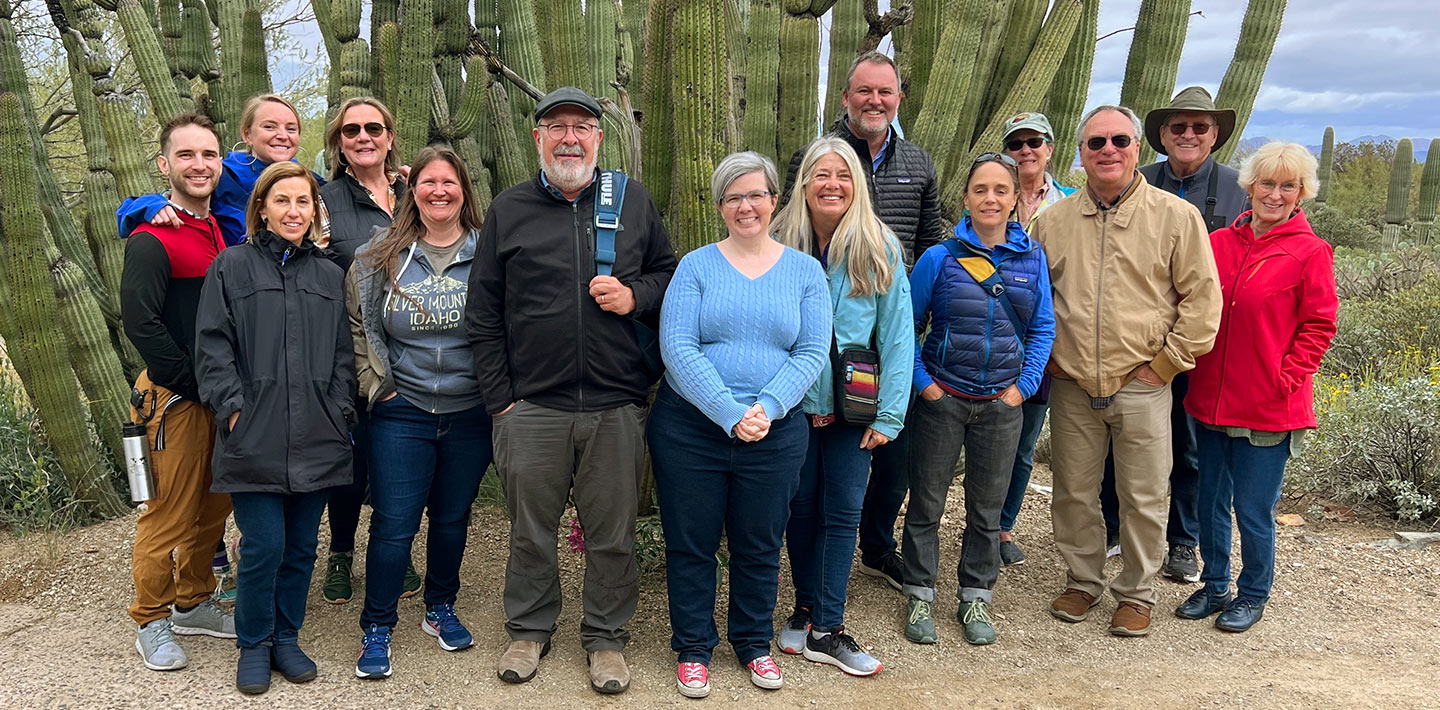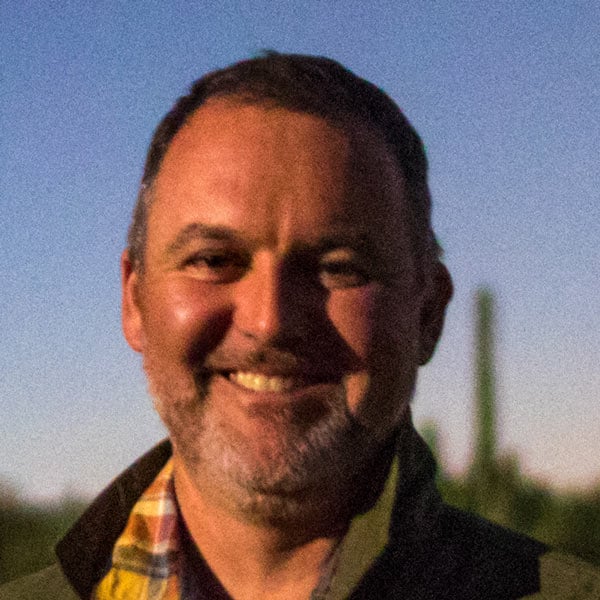 Ruskin Hartley
CEO & Executive Director
Ruskin champions equitable access to dark skies and quality lighting for all through DarkSky's award-winning programs. He works closely with volunteer leaders and donors to secure increased support for our priorities around the world. Ruskin believes that experiencing a dark sky, and appreciating quality lighting, are essential to DarkSky's mission.
Before this position, Ruskin directed and managed conservation programs that protect land, water, and ocean resources. He served as executive director of Save the Redwoods League, a nonprofit dedicated to protecting and restoring the redwood forest. He also served as the president and CEO of Heal the Bay in Los Angeles and as vice president of resource development at Fair Trade USA, an award-winning social enterprise seeking to alleviate poverty worldwide.
Originally from the United Kingdom, Ruskin holds a bachelor's degree from the University of Cambridge and a master's degree from The University of East Anglia. Ruskin loves to head out on the trail with his wife and kids or cook under the stars.
LinkedIn | X (Twitter) | Instagram
---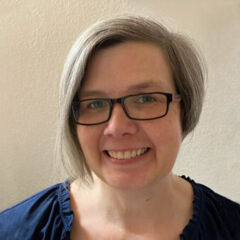 Allison Bressler
Development Operations Manager
Originally from Pennsylvania, Allison moved to the Southwest first to attend the University of Arizona as an Astronomy and Physics major before transitioning to marketing. As a young teenager, she volunteered at the Harrisburg State Museum's planetarium, running star shows on a Spitz projector before moving to Tucson and the Flandrau Science Center. While there, she fulfilled her original career goal of programming and designing star shows for planetariums to teach children about the night sky and the history and science contained within it.
After finishing her studies, she transitioned to working with nonprofits across Tucson, including animal rescue organizations, supporting the national parks throughout the Western United States, and food justice advocacy.
Her background includes financial administration and donor stewardship. She is especially interested in ensuring that donors know they're valued — honoring their wishes and finding alignment between their philanthropic goals and the organization's mission.
In her spare time, Allison enjoys attending comic cons and creating geeky and usable art through upcycling discarded items.
---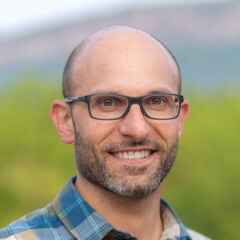 James Brigagliano LC, LEED Green Assoc.
Lighting Program Manager
Active in the lighting community for 20 years, James brings a unique blend of technical knowledge, real world experience and a passion for dark sky preservation. James champions the development of existing and new DarkSky Approved Lighting programs for luminaires and sports lighting applications.
James began his career in lighting working in the Planning, Design & Construction Dept. at Cornell University. In his time at Cornell James gained experience measuring and photographing built projects, collaborating with professionals on master planning, and creating site lighting standards for the campus. Dedicating himself to lighting, James continued his career at Selux Corporation in Highland, New York, where James wrote multiple continuing education articles, developed award winning dark sky luminaires, and gained a strong appreciation for environmentally friendly lighting.
Being able to utilize his expertise in lighting to support environmental stewardship is extremely exciting to James. Outside of work he loves adventuring with his family and pursuing his interests in nightscape / landscape photography, rock / ice climbing, mountain running, and ski / mountaineering.
---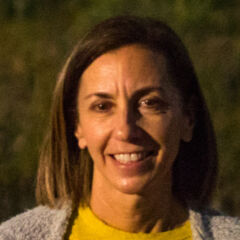 Susan Ciarniello
Administrative & Membership Director
Susan began working with DarkSky in 2004, making her DarkSky's longest tenured employee. She holds the role of Membership Director with responsibilities including growing both membership revenue and membership segments as well as assuring membership retention. She is an active part of the development team and supports all fundraising appeals. In addition to these duties, she handles a myriad of administrative responsibilities and communications supporting every part of the organization.
Susan grew up in New York and attended the George Washington University, earning a Bachelor of Business Administration with a concentration in marketing. Prior to her time with DarkSky, she worked in sales, purchasing, and administration, but found her true calling in the non-profit sector. In her spare time, Susan is an avid true crime follower, a die-hard New York Giants football fan, and enjoys hiking and spending time with her family and dog, Peanut.
---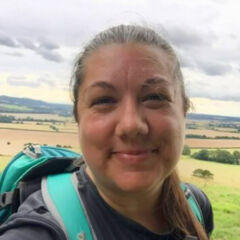 Megan Eaves
Editor, Nightscape
Megan is the editor of DarkSky's quarterly magazine, Nightscape. She first got involved with DarkSky as a Delegate for London, U.K., and in addition to producing Nightscape, she now writes Monthly Star features spotlighting the work of DarkSky's incredible network of advocates around the world.
Megan originally hails from New Mexico but has been a Londoner for more than a decade and founded Dark Sky London, a community group dedicated to restoring the night in the British capital.
By day, Megan is a freelance travel journalist for publications like the BBC, the Independent, CNN, Thrillist, and Lonely Planet, where she previously served as Destination Editor for North and Central Asia.
LinkedIn | X (Twitter) | Instagram | Mastodon
---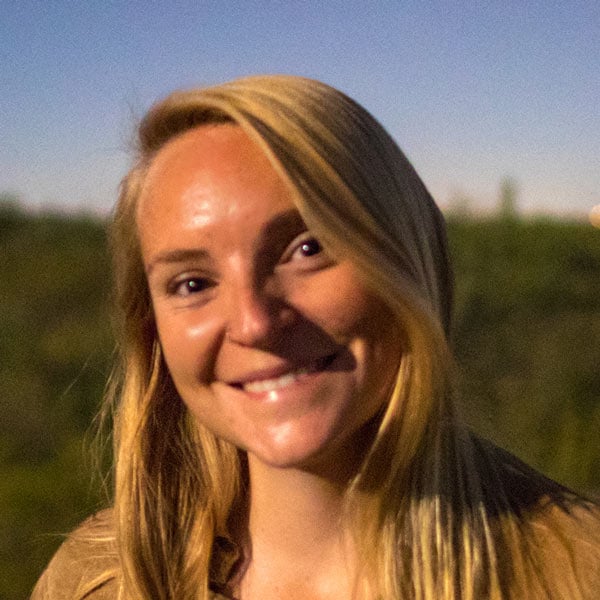 Bettymaya Foott
Director of Engagement
Bettymaya Foott grew up in picturesque Moab, Utah. Spending summer nights sleeping on the family trampoline under the stars, she fostered an early appreciation for the night sky. Her childhood was filled with hiking, camping, boating, and wandering in the desert, both below the hot sun and under clear dark skies.
She graduated from the University of Utah Honors Program with an H.B.S. in Environmental and Sustainability Studies and a Minor in Spanish Language and wrote a thesis entitled "Light pollution hazards within ecosystems and mitigation strategies for the future."
Her dark sky career began with working for Utah State Parks as a Dark Sky Intern and then seasonal employee, starting 12 International Dark Sky Park applications across the state. She then worked as Coordinator for the Colorado Plateau Dark Sky Cooperative and the Consortium for Dark Sky Studies at the University of Utah.
Preserving dark skies is her life goal. As DarkSky's Director of Engagement she works with a global community of dark sky defenders, empowering them with tools, resources, and inspiration to protect the night sky.
When off the clock, Bettymaya loves to practice night sky photography, and many of her photos are seen on our website.
LinkedIn | X (Twitter) | Facebook | Instagram | Website
---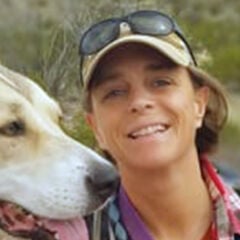 Amber Harrison
Dark Sky Places Program Associate
Amber grew up in Wichita, Kansas, where she spent most of her time riding and caring for horses. She received her undergraduate and master's degrees in Anthropology with a focus on bioarchaeology at Wichita State University.
Amber worked in the field of cultural resource management for several years before becoming a Park Ranger and Interpreter at Big Bend Ranch State Park — the largest, most remote, and darkest park in Texas. Being a Ranger allowed Amber to share her knowledge and experience with the public through outreach and education programming focused on the natural and cultural resources of the park and the greater Big Bend region. Her focus on dark sky conservation developed during her time as a Ranger, where she incorporated dark sky education in her programming and community engagement to raise awareness about the importance of natural dark skies on the natural world and the human experience.
Amber has completed successful applications to the International Dark Sky Places program for public lands in the Big Bend of West Texas and is active in dark sky advocacy throughout the region. In her free time, Amber enjoys photography, hiking, mountain biking, and spending time with friends and dogs (one and the same).
---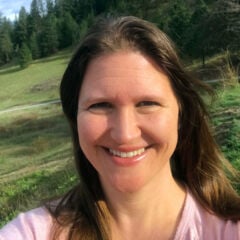 Gretchen Hayes
Accounting Manager
As DarkSky's Accounting Manager, Gretchen is responsible for day-to-day financial services. Gretchen has provided consultant bookkeeper services to both nonprofit and for-profit companies for 21 years and joined DarkSky in early 2022.
She previously served as the Administrative Services and Grants Manager for the Santa Clara County (California) FireSafe Council for five years. Before the birth of her twins, Gretchen worked for the County of Santa Clara Green Business Program for six years. She graduated from the University of California, Santa Cruz, with a B.A. in Environmental Studies.
Gretchen moved to north Idaho three years ago and loves enjoying all the outdoor activities and nature that are now in her backyard. Gretchen enjoys spending time with her family, hiking, kayaking, and gardening. She recently started a new homesteading business where she grows and sells microgreens and enjoys learning and sharing her knowledge with others.
---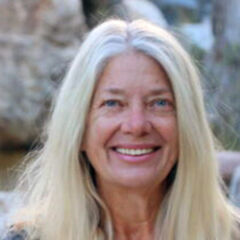 Heather Kantor
Contract CFO
Heather is a nonprofit finance consultant and fractional CFO focusing primarily on conservation-focused organizations. She previously served as the CFO at Peninsula Open Space Trust in Palo Alto, CA, for eight years. Prior to that, she was the CFO/VP of Finance for several organizations, including Business for Social Responsibility and a sustainable seafood startup called CleanFish. Heather spent many years at Gap Inc., including running the global Supply Chain Finance organization as well as leading Budgeting, Planning & Forecasting for the corporation. She was an auditor at Coopers & Lybrand in Boston, where she got her CPA, and holds an MBA from Simmons and a BA from Hampshire College.
Early in her career, Heather was a park naturalist and environmental educator and, as a result, developed a passion for environmental protection. One of her favorite naturalist activities was leading night hikes and doing astronomy and planetarium programs for the public.
Heather splits her time between Tucson, where she moved from the Bay Area in 2019 to help care for her mother, and Flagstaff, with its beautiful dark skies, exceptional hiking, and live music scene. Heather is the contract Chief Financial Officer for DarkSky and is responsible for the overall financial management of the organization. She also serves as the Treasurer and Executive Committee member at the Arizona-Sonora Desert Museum.
---
Ruoyu Li
Information Technology Manager and Regional Engagement Associate
Ruoyu was born and raised in China and later graduated from the University of Arizona with majors in mathematics and information science & technology, minors in statistics and data science, computer science, and finance, and a certificate in Entrepreneurship and New Venture Development. He also received an Advanced Graduate Certificate in Business from Columbia University.
Initially motivated by his enthusiasm for astronomy, he joined DarkSky Beijing as a volunteer in 2015. Since then, he has become a Dark Sky Delegate, a core member of the DarkSky Beijing chapter, and a founding member of the "Dark Sky Defender" team that advocates the dark sky movement in China. He also volunteered for the China Dark & Starry Sky Committee under the China Biodiversity Conservation and Green Development Foundation.
Since he participated in China's dark sky protection work, he has been in charge of international networking and communication; presented in, helped plan, and hosted DarkSky global conferences; promoting the idea of dark sky in China; and is helping multiple sites build and apply to become an International Dark Sky Places and successfully made Shenzhen Xichong Community the first International Dark Sky Community in China.
---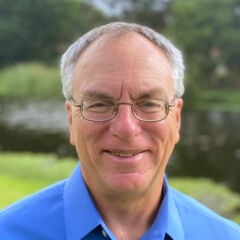 Brian Liebel, PE
Chief Program Officer
Brian Liebel develops long-term educational, technical, and advocacy programming and implementation planning for DarkSky. His objectives are to elevate the Five Principles of Responsible Outdoor Lighting to be a central tenet for outdoor lighting design and to develop further collaborations with the lighting community to promote DarkSky's objectives of reducing light pollution. Brian first started collaborating with DarkSky through his previous position as the Director of Standards and Research at the Illuminating Engineering Society, working closely with DarkSky to achieve the first DarkSky/IES MOU and the successful passage of the joint Five Principles. This partnership led to successfully integrating DarkSky as an organizational member in IES technical committees, ensuring that DarkSky's perspectives are represented in the IES standards development process.
Throughout his 35-year career, Brian has dedicated his efforts to balancing the human need for light with environmental concerns, and always with a reliance on solid science. His career in lighting started with the University of Kansas Architectural Engineering program, after which he moved to the San Francisco Bay Area and became an established lighting designer, electrical engineer, lighting educator, and energy conservation advocate. Brian's private consultation practice has kept him independent while receiving significant appointments such as the Lighting Program Director at the Pacific Energy Center and the Principal Investigator for the U.S. Department of Energy in assessing the effects of light spectrum on vision. In his last position at the IES prior to joining DarkSky, Brian was the chief architect in modernizing the IES's standards development process and in expanding collaborations with international organizations.
Brian comes from a small town in the mountains of California, where he grew up gazing at the stars, unfettered by light pollution. To this day, he makes an annual trip from his home in Florida to backpack in the backcountry of the Sierra Nevada mountains to get his "fix."

LinkedIn
---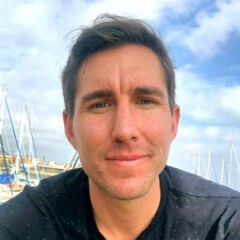 Drew Reagan
Communications Manager
Drew has a passion for understanding and sharing our shared connections to the cosmos. He served as an Interpretive Ranger for the National Park Service for over ten years at a number of parks, but he is mostly deeply connected to Mesa Verde, where he worked on the park's certification as the 100th International Dark Sky Park, designed a mobile visitor center and dark sky laboratory, and helped to establish Mesa Verde's first Indigenous Ranger Internship Program — a program designed to create new pathways into cultural stewardship and land management careers for Indigenous community members.
Drew received his B.A. in Anthropology from UC Berkeley and has a strong background in community outreach and engagement, environmental education, and graphic and information design. When not behind his DarkSky laptop, you can find Drew out and about in the desert with his husband and dog, identifying and illustrating birds, bugs, and cacti.
---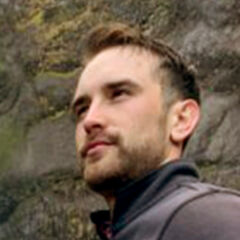 Michael Rymer
Program Associate, Advocacy
Michael Rymer was born and raised in Dallas, Texas, where he seldom saw the night sky in its natural state. Later in his life, though, he came to discover a love for astronomy and astrophotography, searching for dark skies and how he can help protect them.
Michael enjoys hiking in the mountains and deserts of the Western U.S., and he loves to spend time with his camera and telescopes taking pictures of the beauty of the cosmos. He is the Vice President of the Texas Astronomical Society of Dallas and has been a member of the club since 2020. He joined the DarkSky Advocates Network in 2021 and has continued to learn how he can talk with others about the dangers of light pollution to us and our world.
Michael has a B.A. in Journalism from the University of Oklahoma and is an online graduate student at the University of Northern Alabama pursuing a Master of Science in Recreation Management.
---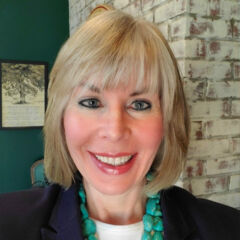 Susan Serven
Director of Development and Communications
Susan grew up in New York State and currently lives in Connecticut, about an hour north of NYC, so understands the critical importance of mitigating light pollution and its negative impacts on wildlife, biodiversity, and human health.
Susan brings her corporate and nonprofit experience in marketing, development, and finance to her current role at DarkSky and is a longtime, avid volunteer for conservation and justice initiatives. She enjoys biking, hiking, and gardening and has a BBA from Pace University and an MBA in Finance and MBA in International Business from Fairfield University.
---
Interns & Advocacy Volunteers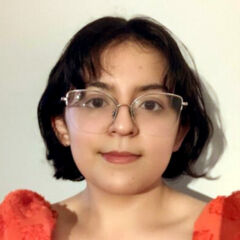 MJ
Advocacy Intern
MJ is a dedicated admirer of the night sky, with a lifelong passion for stargazing that began under Utah's starriest skies. Her journey, from a deep connection with constellations and eventual advocacy, underscores a commitment to personal growth and transformation. She firmly believes in the power of community and inclusivity, having led their high school choir program as president and becoming the Co-President of Latinx Student Union at her university, emphasizing the importance of diversity and belonging.
As a passionate intern of DarkSky International, MJ continues to deepen her commitment through formal education in Parks, Recreation, and tourism with a minor in Dark Sky Studies and Urban Ecology. She continuously developed her skills, particularly in graphic design, and lives by the philosophy that empowerment knows no boundaries. MJ encourages all, especially the youth, to seize leadership opportunities early and break down any barriers based on age, income, or race.

Outside of work, MJ loves to go on hikes and bake.
---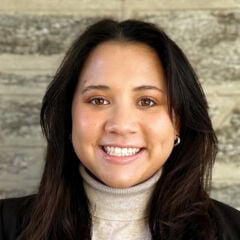 Savannah Pobre
Advocacy Volunteer
Savannah works as a DarkSky Advocacy Fellow with the goal of becoming an asset to the scientific research community both as a researcher in the field and as a voice to policy makers in areas such as space debris mitigation, space sustainability efforts, and dark sky awareness.
Savannah is a senior at Princeton University majoring in Astrophysics and minoring in the History and Practice of Diplomacy, with an expected graduation date in May of 2023. During her undergraduate career, she's engaged in a range of independent research projects in topics such as Brightest Cluster Galaxies and protoplanetary disks, at Princeton, the European Space Observatory, and Atacama Large Millimeter Array (ALMA). Additionally she has partnered with the Princeton Sociology Department and the School of Public and International Affairs to conduct research on Diversity, Equity, and Inclusion efforts for planetary and space scientists, and space policy and space law for cislunar space and space debris mitigation efforts.
Off campus she's a member of the Committee to Protect Astronomy and the Space Environment (COMPASSE) AAS committee and is looking forward to starting her Master's Degree in Space Studies from the International Space University (ISU) program in the fall of 2023.