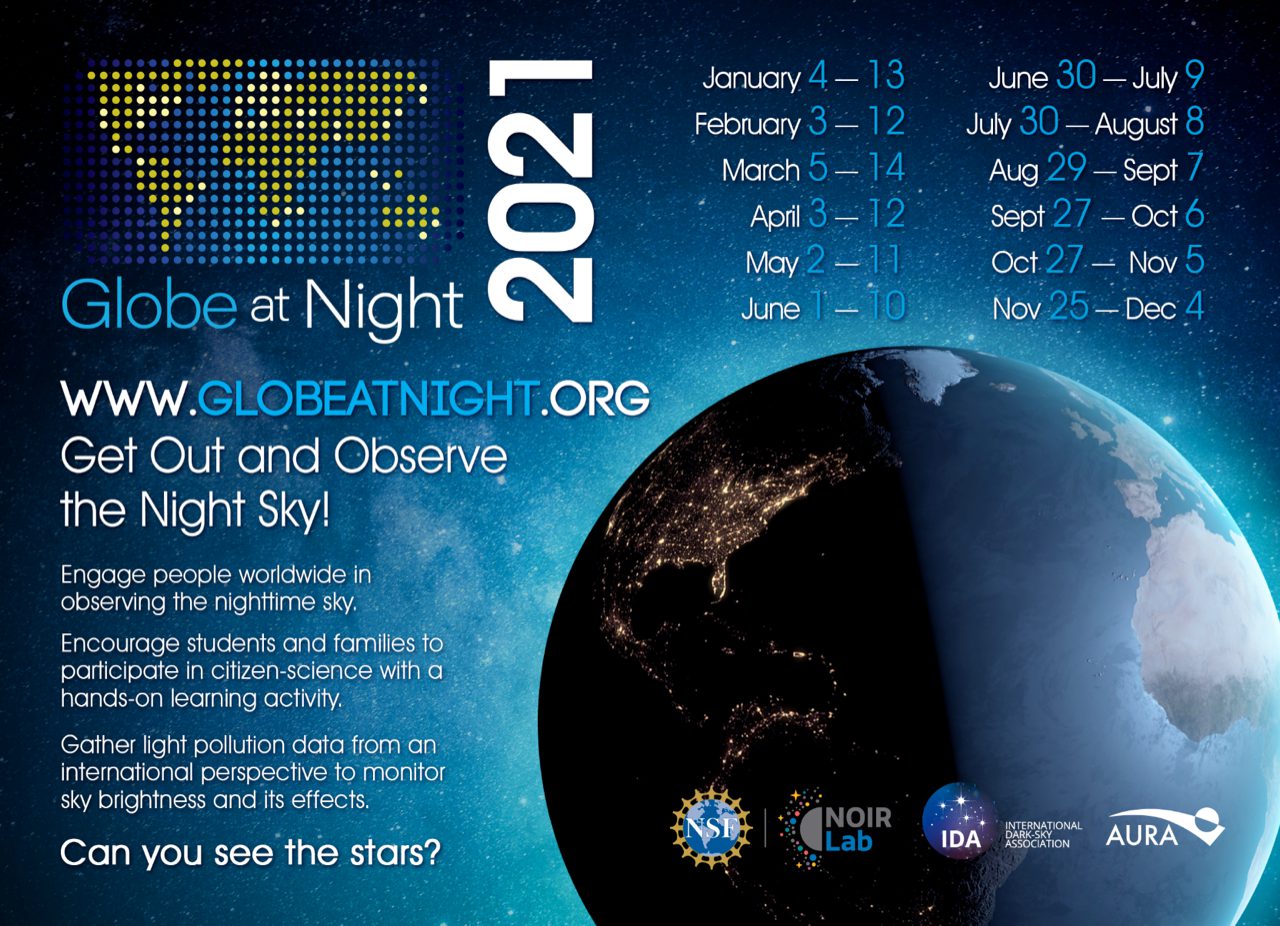 An important part of solving the problem of light pollution is to have a thorough understanding of its magnitude. A great way to do that is to measure the brightness of the night sky. Thankfully, it is relatively easy to make such measurements – and you can help!
Become a Citizen Scientist
Participate in the Globe at Night citizen-science campaign to help our understanding of skyglow and its impact. No special tools are required and observations can easily be reported by smartphone, tablet, or computer.
In 2020, citizen-scientists from around the world contributed 29,515 data points to Globe at Night!
Globe at Night webapp
Globe at Night (
www.globeatnight.org
) has a web-based "app" or report site that is platform-independent, allowing any cell phone to rate easily the brightness of the local night sky (or darkness!). Smart phones will automatically record date, time, and location, so just the measurement (star chart chosen) and one of 4 images of the percentage of cloud cover are needed.
Consider contributing to a worldwide effort to spread awareness of the issues on light pollution and collect data to help monitor its status.