News
News
Cindy Luongo Cassidy: A bright star in the dark sky world
Cindy Luongo Cassidy, a prominent dark sky advocate, has dedicated 20 years to protecting the night sky. Her "Be a Star" program educates homeowners and businesses on improving outdoor lighting.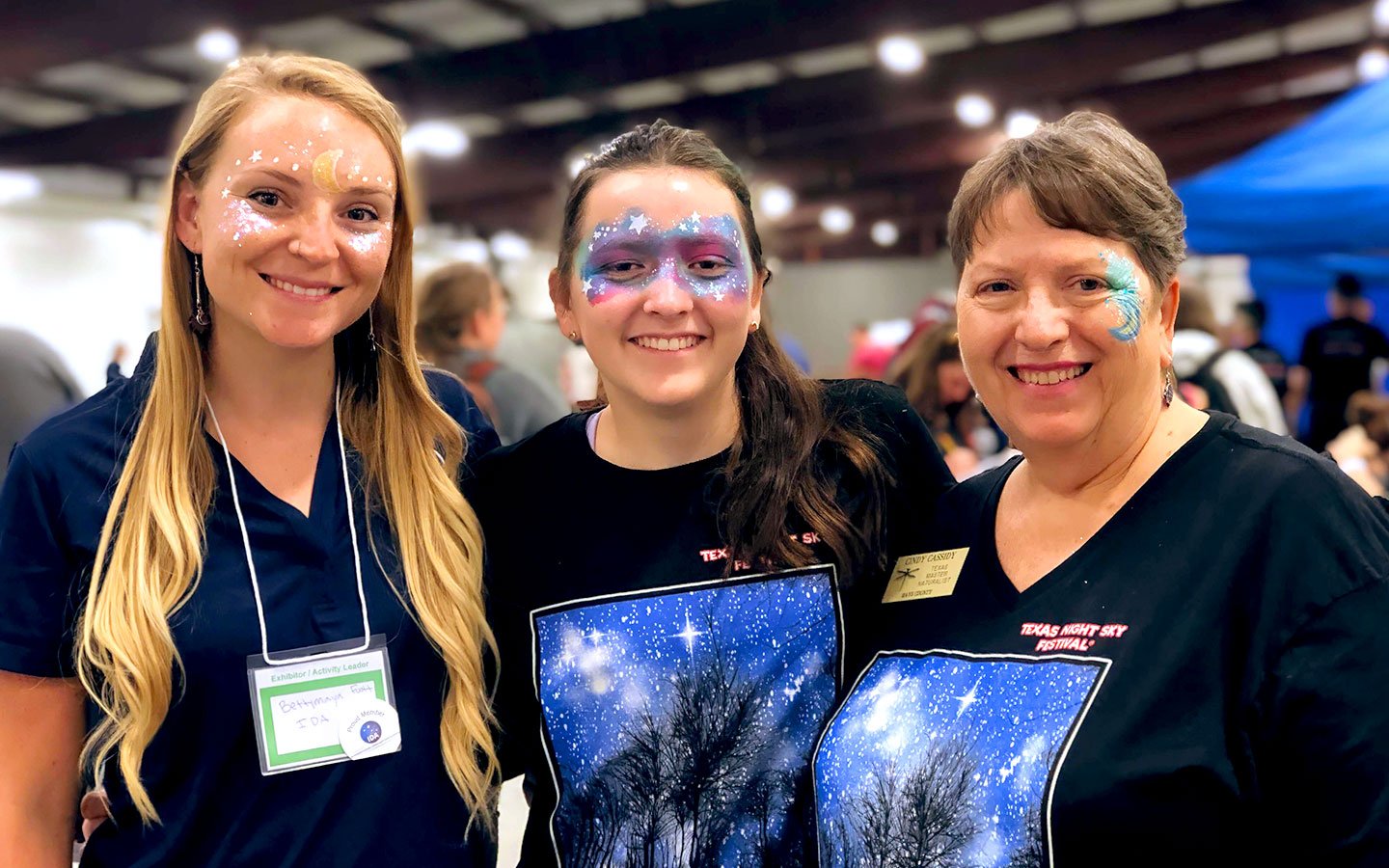 Cindy Luongo Cassidy, creator of the "Be a Star" program in Texas, is a bright star among dark sky advocates. While her awards, accomplishments, and leadership roles in the dark sky realm are substantial, including DarkSky's Crawford-Hunter Lifetime Achievement Award in 2019 and the Chapter Leadership Award in 2017, and the Dark Sky Defender Award in 2014, she says that she rarely thinks about those things. Instead, Cassidy says, "I focus more on what needs to be done than what I've already done."
When Cassidy was 48 years old, she left her job as a computer systems engineer to take care of her first grandchild, and her thoughts soon turned to what she could do to make the world better for him. She had always hated glare from bad lighting, so she decided that was something she could do something about. She's spent the past 20 years doing just that, working on the issue from multiple angles and with a wide range of partners. From lobbying for light pollution legislation to running a business selling dark-sky friendly lighting, serving as the DarkSky Texas Chapter Leader to running the Texas Night Sky Festival, Cassidy has been working tirelessly to protect the night sky for both of her grandchildren.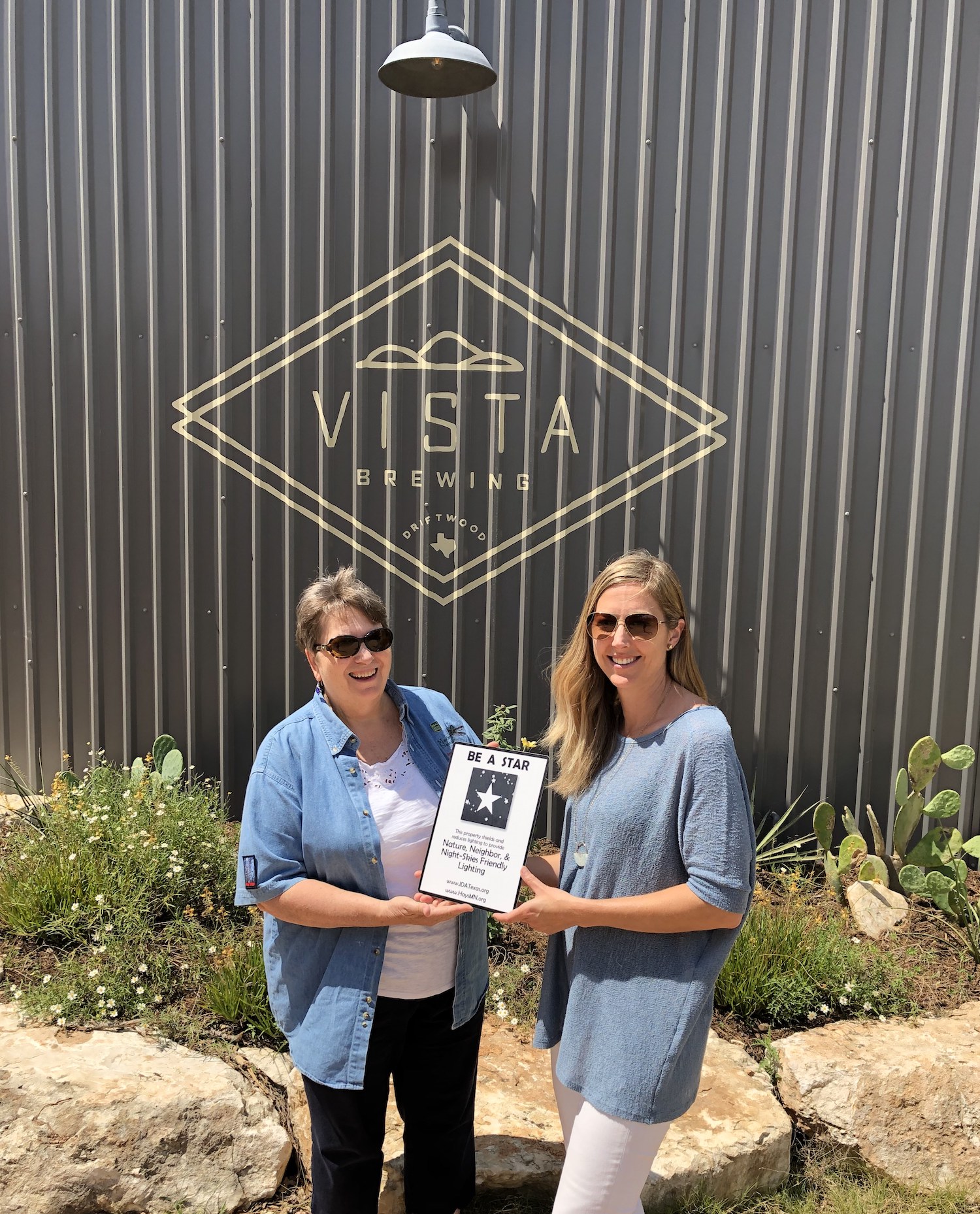 She describes her most recent project, the "Be a Star" program, as a stealth educational outreach tool. To qualify for the designation, homeowners and business owners complete a five-page self-assessment, then mail a completed application and fee to receive a certificate, window sticker, and yard sign. The application was designed to teach people how to improve their outdoor lighting as they complete the self-assessment. There are four parts in the application packet, with information about everything from shielding lights to the color of lights used. The introduction to each part of the application clearly explains why it's important to do the things asked about in the questions that follow. For instance, the section about the color of lighting mentions that "bright white light suppresses the production of melatonin in living organisms which can, over the long term, damage the health of that organism."
Launched in 2016, the "Be a Star" program now has participants in eleven counties covering 900 acres. The homes and businesses involved are not only protecting the night skies by using timers and reducing the wattage of their outdoor lights, they are also saving energy and money.
Cassidy believes in the power of working together and sharing resources. To that end, she made the materials she developed for the "Be a Star" program available online so other dark sky advocates don't have to reinvent the wheel if they want to start a similar program. She encourages others to adapt the materials for use in their own communities.
The biggest challenge with this work for Cassidy is lack of time to do everything she wants to do, so sharing these materials is one way to multiply the impact of her efforts. She says there are many different ways to work on the problem of light pollution and she encourages new advocates to find a niche and get started.
With so many projects on her plate and plans for the future, Cassidy is a very busy 69-year-old. When she's not training volunteers for a festival or developing a new dark sky program, you can find her selling Girl Scout cookies with her granddaughter, yet another way of making the world better for future generations.