News
News
Q&A with DarkSky Advocate Andrea Soffiatti from Italy
DarkSky Advocate Andrea Soffiatti and her husband raise awareness about light pollution in Italy through outreach events, aperitivo gatherings, and a children's story about a firefly.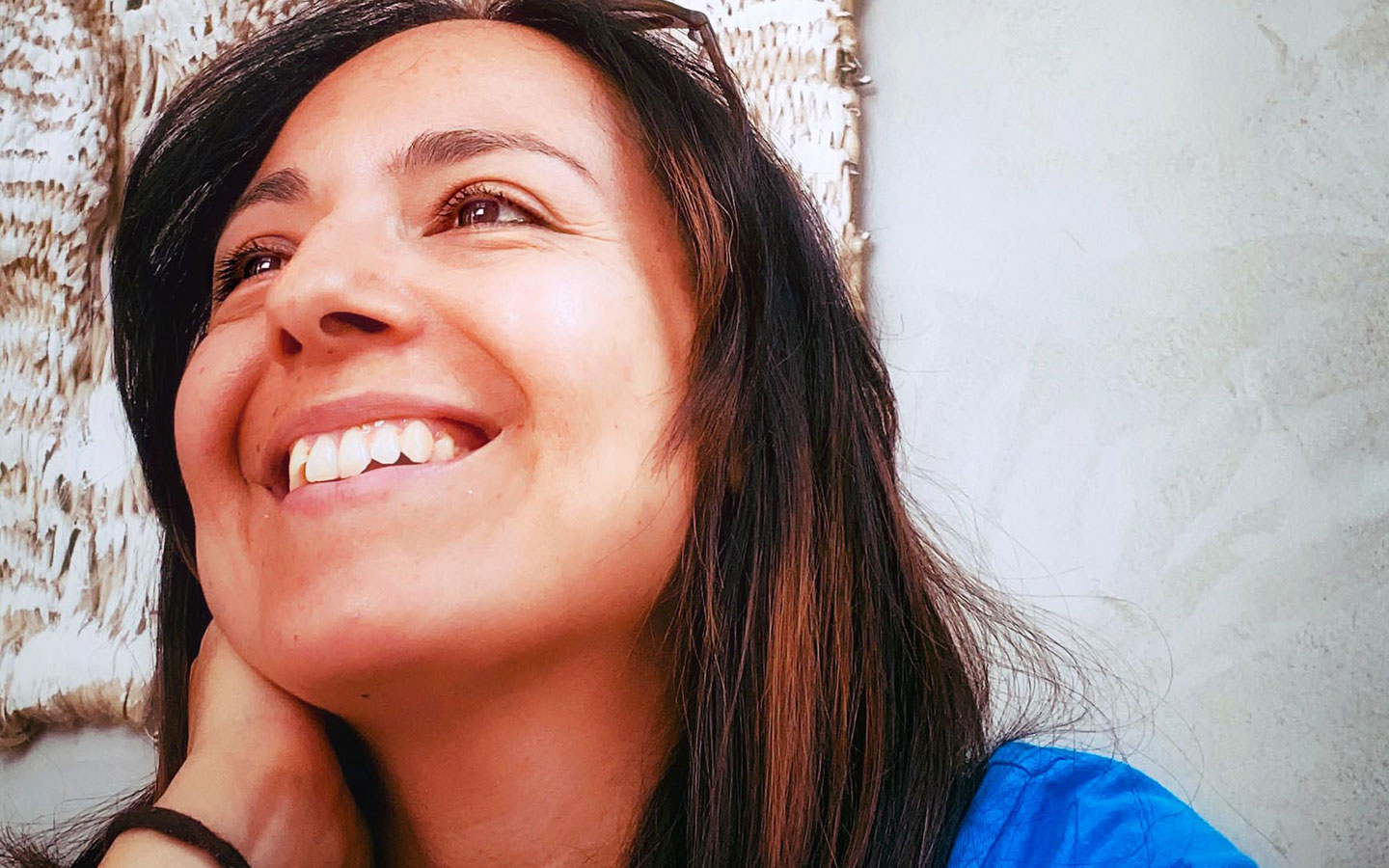 Each month DarkSky International features DarkSky Advocate from the worldwide network of volunteers who are working to protect the night. This month we're highlighting the work of Andrea Soffiatti from Italy.
Over the last six months, DarkSky Advocate Andrea Soffiatti has worked alongside her husband Damiano to raise awareness about light pollution in Italy. Together they host outreach events pairing the Italian tradition of aperitivo with astronomical observations and information about light pollution. To help educate children on the issue, Andrea also wrote a short story to introduce the concept of light pollution to them. We sat down for a Q&A with Andrea, where she told us about the work she is doing with her husband and what has been successful in their outreach. Meet her below!
Q: How long have you been advocating for dark sky conservation?
A: I officially started in May 2021, so around six months.
Q: What got you interested in protecting dark skies? Why is this work so important to you?
A: I "caught it" from my husband, he has been an astrophile for years and by supporting him I got passionate about dark skies too. But it was especially after seeing really dark skies in Chile and Bali that I understood what a privilege it is to be able to see the stars. Then I learned about the damage light pollution is doing and how easy it would be to illuminate the right way, so I want to help people to learn this.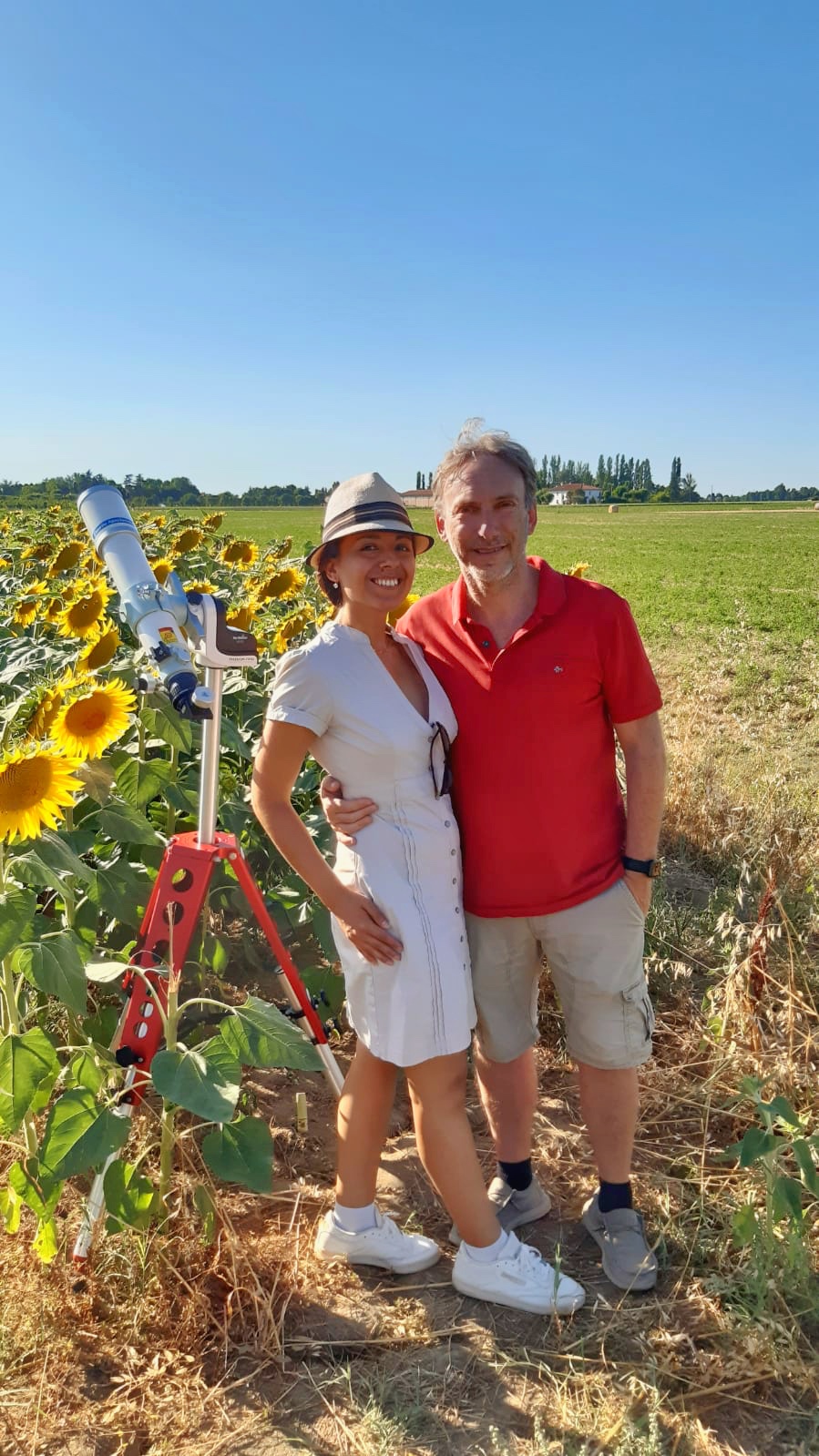 Q: Can you tell us a little about the work you are doing in Italy?
A: We created a social network profile on Facebook and Instagram with the name Cielo Permettendo (if heaven permits). We organize outreach events combining astrotourism and typical Italian "aperitivos" in collaboration with any other association or local business that gives us the opportunity to do so. In these events, usually, my husband talks about light pollution, the stars, and completes the event by pointing the laser to the constellations and observing with two types of telescopes. One for the moon and planets and the other for deep sky objects.
Additionally, I have written a short story for kids with animal characters. It is a story about a firefly so the concept of light pollution can be easily shared with young ones. I intend to auto-publish it and write the English and Spanish versions myself. I ask my cousins to help me by drawing the characters by hand and developing a firefly-themed Instagram filter.
Q: What is it like in Italy advocating for dark skies? What kind of response do you get?
A: Our region is usually humid and cloudy so clear skies are not very common, and it is hard to schedule an event. The main attraction of the evening is the hands-on experience with the telescopes. Kids and adults are very enthusiastic and start asking tons of questions regarding the sky and the light pollution problem. For most of them, it is the first time they hear about it.
Q: What has been the most effective in your dark sky outreach work?
A: Using the telescopes, people love that.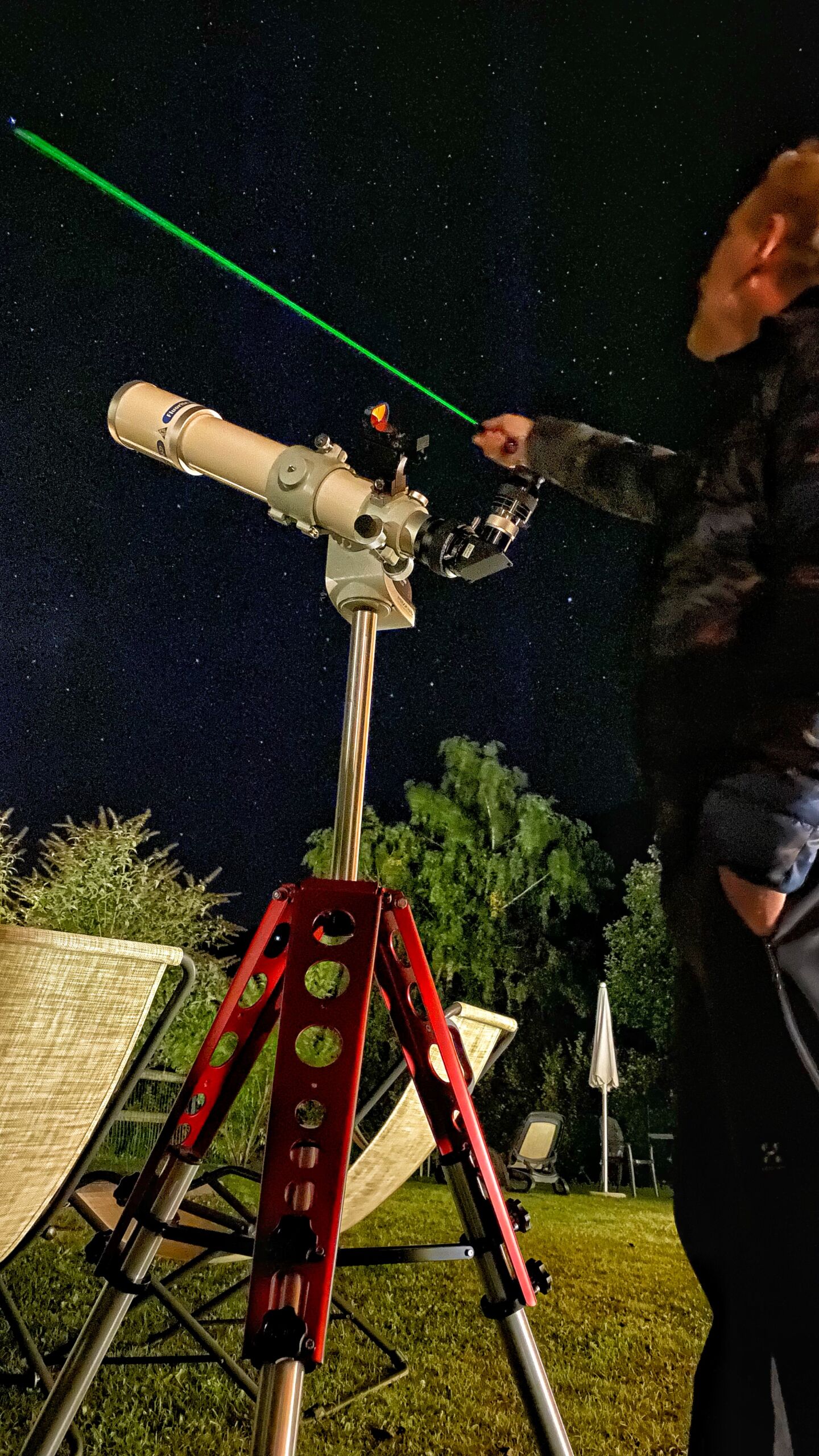 Q: How do you communicate the issue of dark sky conservation with people who may have never seen a dark sky?
A: People are very curious so we approach them by making comparisons i.e. a dirty beach equals a light-polluted sky. So if we want to spend a day at the beach we won't stop at the dirty one because we only see the waste and not the beauty behind it. Same with the sky we cannot appreciate what we cannot see. Then, we go directly to talk about energy and money waste, wildlife protection, human health, and cultural heritage.
Q: Why is light pollution advocacy important in big cities as well as rural areas?
A: We should all have the opportunity at least once in a lifetime to enjoy dark skies, so especially the younger generation has the right to appreciate it too.
Q: Where is the darkest place in Italy?
A: Ogliastra-Sardegna, South Tyrol (Südtirol), Maremma-Tuscany, Parma Apennines, Pollino Calabria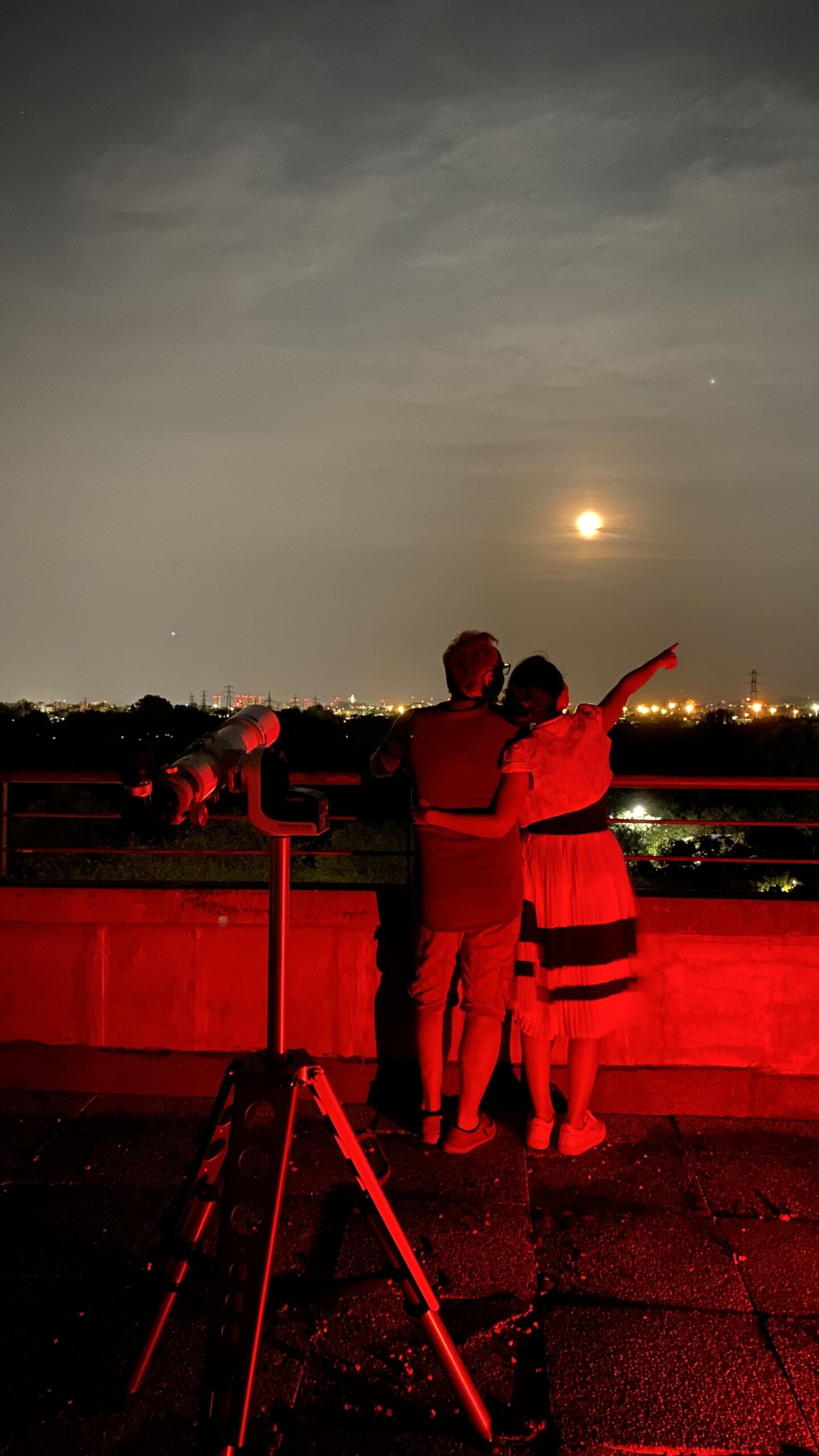 Q: What is your greatest success in dark sky conservation?
A: Being recognized and taken into consideration by DarkSky International! Also, the words of appreciation people give us after an event. We also see when they share messages or IG stories saying they had a great experience.
Q: What is your biggest challenge working in dark sky conservation?
A: Finding partners to collaborate with because we do not own a place to do events and we are not recognized as a brand. We have not received too much support from the local government or private businesses yet. Although they appreciate the idea at first, it is not easy to take it further to program events. And the weather!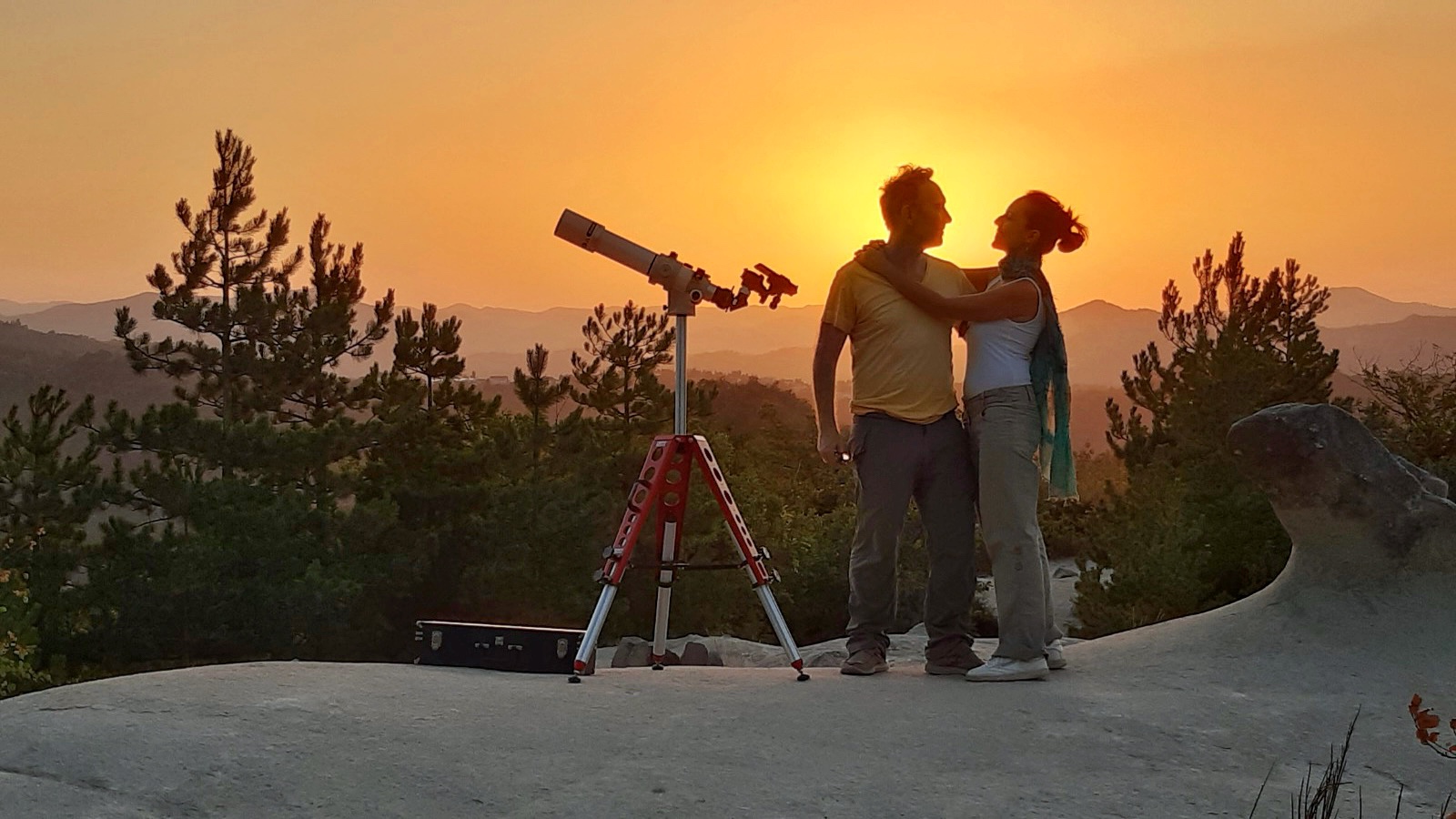 Q: What resources have been most effective in your dark sky work?
A: All information videos, photos, brochures from DarkSky, the Italian association Cielo Buio, NASA and NASA sponsored events. Social networks like Facebook and Instagram.
Q: Do you have a funny story to share about dark skies?
A: Is not that funny but I put a lot of effort into a database of possible partners and tried to contact most of them by email or phone call, but in the end, the only people we have collaborated with were not in my database but met them by word of mouth because some friend pointed them out to us.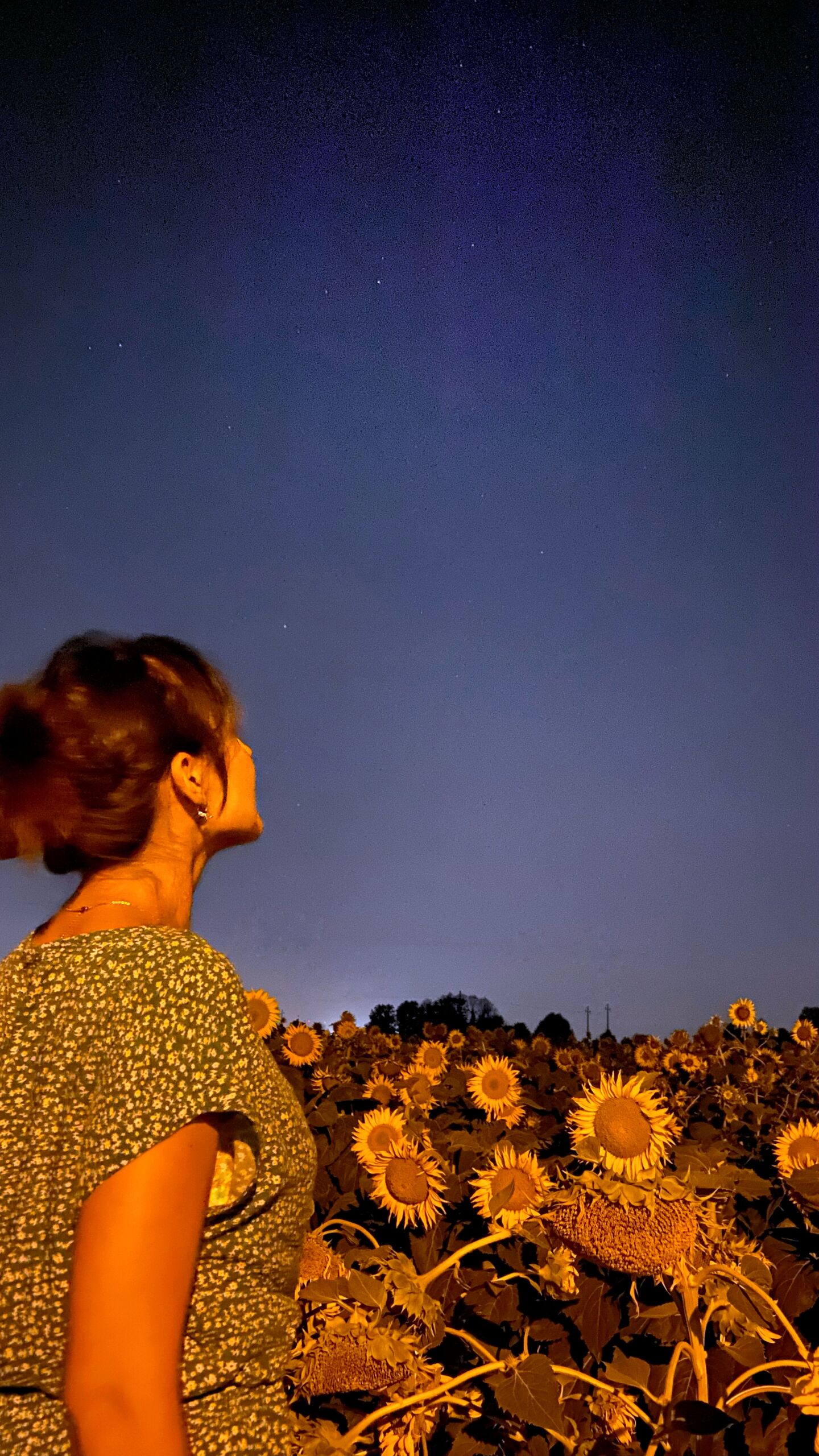 Additional Information
Follow Andrea and Damiano on Instagram and Facebook.
Learn more about the DarkSky Advocates Network.