News
News
Annette Lee to Present Keynote at 2020 Global Conference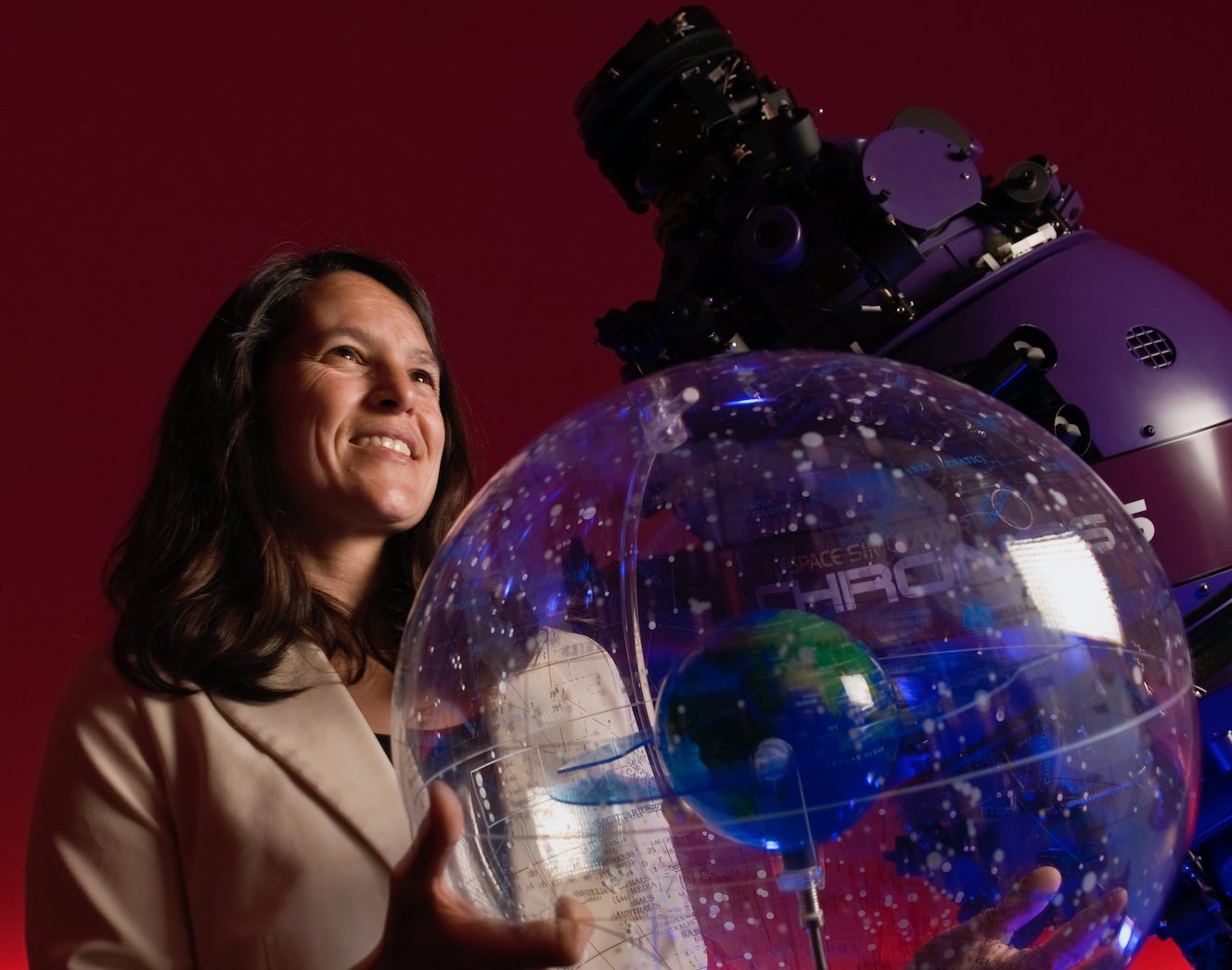 We are very pleased to announce that Annette Lee will be a keynote speaker at the International Dark-Sky Association 2020 Global Conference. The virtual conference will take place on November 13-14.  Sessions will happen across the 24 hour period in three time zones. Annette's keynote discussion will set the stage for a worldwide conversation about the environmental and cultural threat that light pollution poses to people who have been inadequately represented in the effort to protect the night. The conference will feature compelling stories from voices in diverse communities often underrepresented in the dark-sky community. Annette offers a unique perspective as a mixed-race Lakota who is part of both the Ojibwe and D/Lakota communities. Registration for the conference is free but required in advance. 

Keynote Abstract: Wicaŋhpi Oyate (Star People) Under One Sky
For tens of thousands of years, indigenous people have nurtured critical relationships with the stars, from keen observation and sustainable engineering to place-based ceremony, navigation, and celestial architecture. This legacy of our species – connection to the sky – is in critical danger. Indigenous communities and Indigenous knowledge systems have suffered great loss, but knowledge and knowledge keepers are still among us. Artificial lights are increasingly saturating our night sky. Will there soon be a generation that has never known the magic and beauty of a dark night sky? As society becomes increasingly reliant, even infatuated with science and technology, we are missing something. Indigenous Knowledge Systems bring to the conversation that piece that is critically and urgently needed, the big picture.
Annette Lee is going to present a session titled, "Wicaŋhpi Oyate (Star People) Under One Sky". The presentation will focus on Indigenous Astronomy worldviews, particularly Ojibwe and D(L)akota, and how people from all cultures might look to this relationship with the sky as a reminder of the critical importance of the night and its star-filled sky.

More About Annette Lee
Annette is an astrophysicist, artist, and Director of the Native Skywatchers research and programming initiative. This initiative seeks to remember and revitalize Indigenous star and Earth knowledge. In addition, she has over thirty years of experience in education as a teacher, university instructor, teacher educator, program administrator, professional visual artist, and researcher.
Currently, Annette is an Associate Professor of Astronomy & Physics at St. Cloud State University (SCSU), Director of the SCSU Planetarium, and Honorary/Adjunct Associate Professor at the University of Southern Queensland (USQ) in the Centre for Astrophysics. Additionally, she is a Distinguished Lecturer-Archaeological Institute of America (AIA)-Webster Lectureship, and an American Astronomical Society (AAS) Shapley Lecturer.

Additional Information:
To learn more about Annette Lee visit her website here.
To learn more about the 2020 Global Conference click here.
Registration to the 2020 Global Conference is free but required. To register go here.