News
News
Announcing the 2021 Award Recipients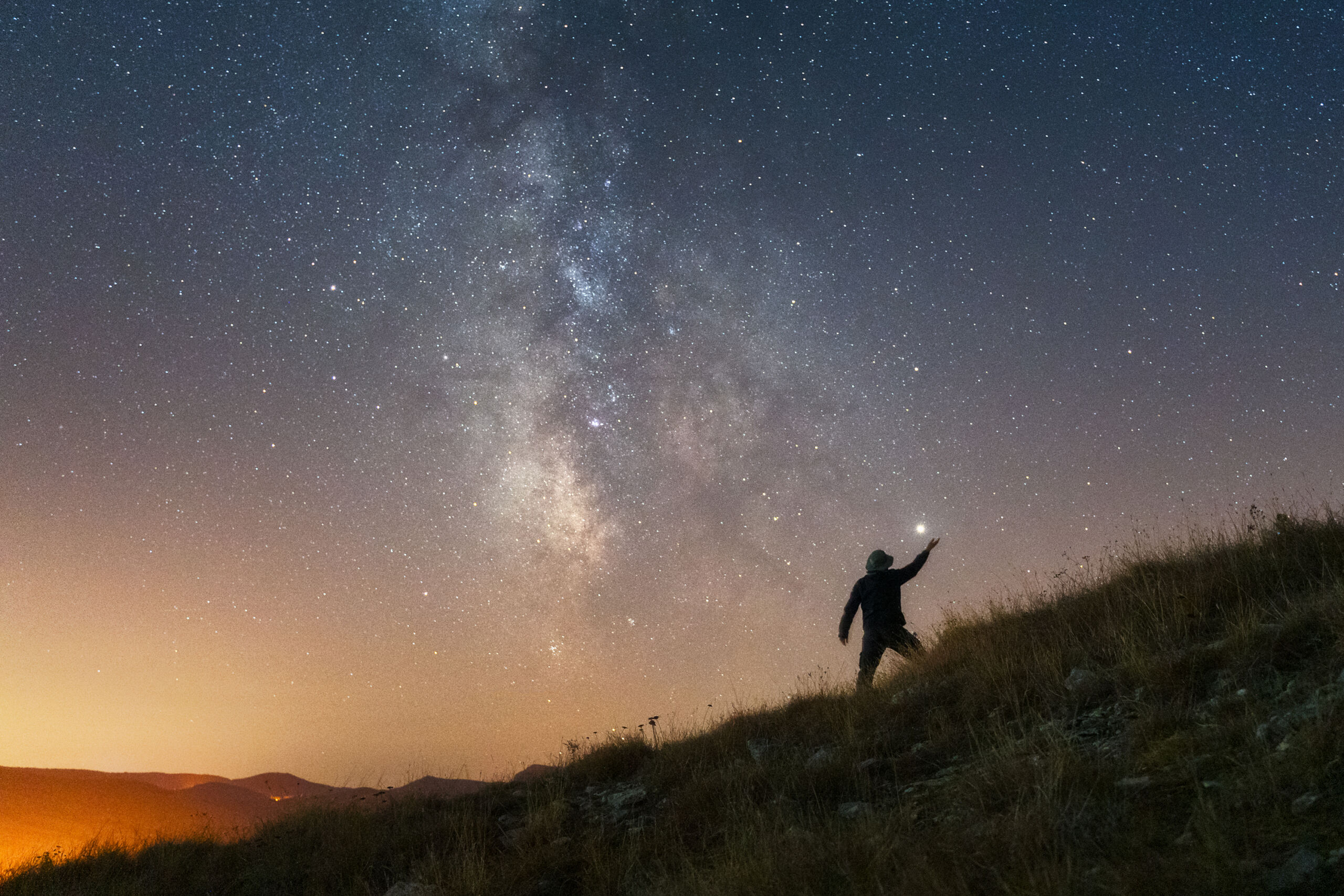 We are very excited to announce the 2021 IDA award recipients! Each year, the International Dark-Sky Association recognizes and celebrates the incredible achievements of individuals and groups who are committed to our mission to preserve the night. As leaders in their communities, the awardees play a crucial role in strengthening the global dark sky movement and empowering others to join the fight against light pollution.


Crawford Hunter Lifetime Achievement Award

This award represents the highest honor that IDA bestows upon individuals who, in the course of their lifetime, have contributed an extraordinary effort to light pollution abatement.
Jaime Zamorano
Spain
Included in his many accomplishments, Jaime is a driving force of light pollution research in Europe with a clear focus on the promotion of dark skies and the use of community science (such as STARS4ALL and ACTION project) to develop activities around dark skies. He is a professional astronomer and astrophysics professor at the Department of Astrophysics and Atmospheric Science at Universidad Complutense de Madrid (UCM). Together with colleagues at UCM, Jaime coordinated the actions towards the creation of the UCM Observatory. Its main research activities are now related to the astronomical quality of the night sky. Additionally, he leads a group working on this topic at UCM, and he is the coordinator of the Spanish Light Pollution Research Network (REECL). Also, Jaime led the team that designed the TESS-W (Telescope Encoder and Sky Sensor) to monitor sky brightness. The goal was to create a device that may be replicated at low cost by others with science quality measurements. At the same time, Jaime kept in mind the need for the light pollution community to have open hardware designs (the TESS photometer design is available under a Creative Commons license) and, more importantly, to have a large set of open data available for everybody with measurements all around the world.
Since its foundation in 2021, Jaime has also been the coordinator of the Laboratory for Scientific Advanced Instrumentation (Laboratorio de Instrumentación Científica Avanzada, LICA). This laboratory belongs to the UCM research laboratories network and is being used by many researchers in the light pollution field to characterize their instruments. For example, nearly every participant of the international LoNNe Intercomparison Campaign provided some instrument or filter to be characterized in the LICA lab.
Jaime is often referred to as a team builder. He frequently collaborates with students and colleagues on projects such as the calibration of the International Space Station (ISS) images and the 'Cities at Night' Project in partnership with Alejandro Sánchez de Miguel, design of COELOFO (a multi-channel photometer), and the promotion of a multitude of community science programs among many other projects. Additionally, thus far in his career, Jaime has published numerous papers on light pollution. 


The Dr. Arthur Hoag and William T. Robinson Award
This award is given to an individual who has been outstanding in educating governmental organizations, businesses, and the public about the merits of outdoor lighting control ordinances.
Robert Dick

Canada
Robert Dick has contributed an extraordinary effort to light pollution reduction for over 25 years in Canada and worldwide. After a multi-year process that included an intensive and extensive assessment of peer-reviewed literature across many science disciplines, Robert then integrated this knowledge into a consistent and rational set of quantitative guidelines called the Canadian Guidelines for Outdoor Light (CGOL) for Canada's National Parks Agency (Parks Canada). These guidelines are also used by the Royal Astronomical Society of Canada Dark-Sky Preserve Program and have been used to help guide the IDA International Dark Sky Places Program as well. They were the first set of lighting guidelines to acknowledge the biological impact of artificial light at night (ALAN) and to specify limits to the lighting characteristics. The result is a concise set of thresholds below which ALAN has limited impact on the ecology. Although initially limited to typical park areas in the temperate zone of North America and Eurasia, further study suggests these thresholds may be generalized over more tropical areas as well. The four light attributes covered in the CGOL are shielding, spectrum, brightness (illuminance and luminance), and timing of the light. The key is in balancing all four attributes to minimize impact while maximizing visibility.
Through progressive design, construction, technological innovation, and entrepreneurship, Robert Dick has supported IDA and its mission to preserve the night by promoting quality outdoor nighttime lighting. It is one thing to know how light disrupts the ecology; it is quite another to create a luminaire that prevents it. Robert of the Canadian Scotobiology Group (CSbG) Inc. has developed the CSbG-EcoLight that produces lighting with a low-ecological impact that places limits on brightness, extent, spectrum, and timing and has the IDA Fixture Seal of Approval. It was developed to be fully compliant with the Canadian Guidelines for Outdoor Lighting (CGOL). The lights have been sold across Canada, the USA, and Europe. Based on conversations with managers at Canada's National Parks Agency, Robert developed EcoLight's specifications and technologies to both satisfy the CGOL and complement the needs of park agencies. This required the lights to also be versatile to accommodate local ecosystems and to extend the range of applications. 


Galileo Award
This award is given in recognition of outstanding achievements in research or academic work on light pollution over a multiple-year period.
Salvador Xurxo Bará Viñas

Spain
Salvador Bará is professor of Optics at Universidade de Santiago de Compostela (USC), Galicia (Spain, European Union). He is a leading expert in visual optics, lighting, and light pollution research. He works in the application of physics and photonics methods, concepts, and devices to analyze, assess and solve issues relevant to light pollution. His outstanding achievements in light pollution propagation modeling and monitoring, evaluation of non-visual effects of light at night, and the development of new techniques for light pollution photometry are impressive. Professor Bará is an internationally recognized scientist who has many collaborations worldwide. His research is characterized by a strong emphasis on understanding the broader aspects of optics that require deep knowledge in physics, mathematics, and technology. The optical methods and solutions he developed became important in diverse fields of science, including illumination engineering, physics, astronomy, and other natural sciences.
Bob Gent Community Leadership Award
This award is given to an IDA Chapter or Chapter member who has demonstrated outstanding achievement at the local level in combating light pollution and fostering support for IDA's mission and programs.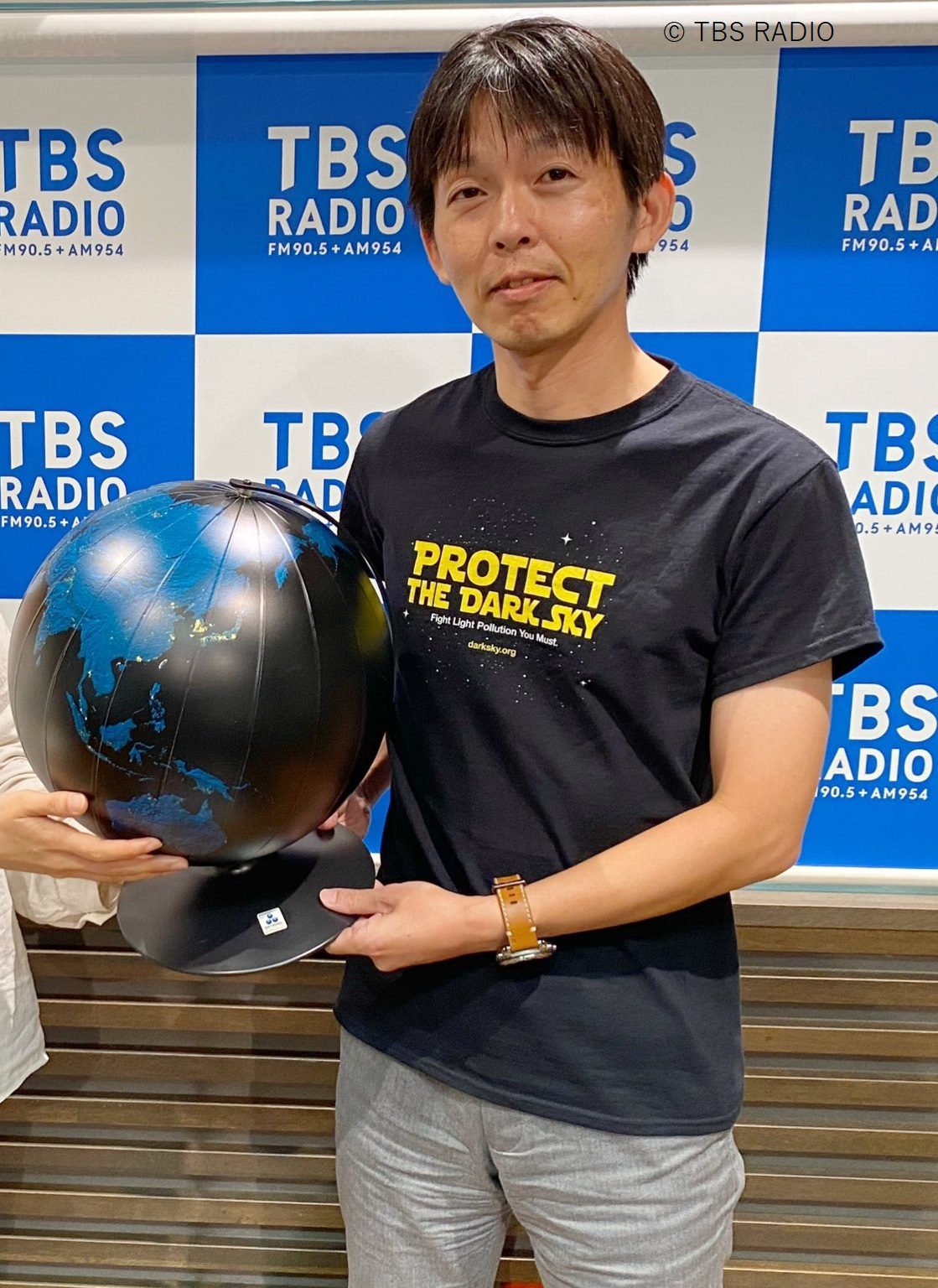 Nobuaki Ochi
Japan
Nobuaki has worked diligently over many years to protect the night in Japan. Through his work, he has had a profound impact on the dark sky movement in his home country. Nobuaki leads the Tokyo chapter of IDA and has also been instrumental in the designation of the International Dark Sky Places in Japan – Kozushima Island and Iriomote-Ishigaki National Park, both International Dark Sky Parks. The process to designate Kozushima as an International Dark Sky Park involved Nobuaki working closely with both IDA and lighting manufacturers to modify their existing light fixtures to meet IDA's stringent standards. Some of Nobuaki's other achievements include introducing an environmental education program on light pollution and Globe at Night to students in Japan and measuring a reduction in light pollution during the earthquake in 2011.
Lighting Design and Technical Innovation Award
This award is given to individuals, organizations, or businesses that – through progressive design, construction, technological innovation, and entrepreneurship – support IDA and its mission to preserve night skies by promoting quality outdoor nighttime lighting. 
Dana Stefanoff / Crossroads LED
USA
Research conducted by Crossroads LED regarding the outdoor illumination requirements for cities concluded that no company offered an LED street light that would meet the dark sky lighting needs of cities interested in significantly reducing sky glow, light trespass, and light pollution. As a result, they initiated a research and development program to design the first Phosphor Converted Amber (PCA) street light with a correlated color temperature range between 1650K and 2000K and a Narrow Band Amber (NBA) street light with a peak dominant wavelength of 592nm ±2.5nm. Most notably, the 1650K PCA and the 590nm NBA LEDs have zero emissions of short-wavelength blue light. These fixtures are dubbed the "Astrophile Series." Additional research was focused on developing an adjustable optical shield that reduces and eliminates both house and street-side light trespass, as well as a new aluminum housing designed exclusively to recess the LED lenses deep within the fixture, effectively reducing both nuisance and disability glare. Cities in New Mexico, Arizona, California, Missouri, and Washington state (USA) have all either committed or shown interest in the Crossroads LED "Astrophiles Series." On top of this, Crossroads LED actively promotes the preservation of dark skies by speaking with city engineers and dark sky advocacy groups on the importance of promoting and implementing advanced technology and ordinances that protect the night.
Dark Sky Defender Award
This award is given to individuals and organizations in recognition of their efforts to promote and advance the mission and programs of IDA to preserve night skies on each of the six inhabited continents.
Noorali Jiwaji 
Tanzania
Dr. Noorali Jiwaji has spent many years as an educator and has taken a keen interest over the years to promote astronomy and developing astronomy in East Africa. Through his work, Dr. JIwaji has raised awareness about the effects of light pollution and the importance of protecting dark skies. He has played an especially integral role in educating children. Additionally, Dr. Jiwaji has approached the municipalities in his community to discourage light trespass and unnecessary outdoor lighting and in doing so has helped contribute to the preservation of dark skies. He also participated in the Sub-Saharan Africa Dark Skies project and was instrumental in disseminating the information to the public. Further, he has become a reliable contact for dark skies projects such as International Year of Light and other outreach programs. In short, Dr. Jiwaji has dedicated many years to educating the public on the effects of light pollution, making public presentations as well as academic presentations.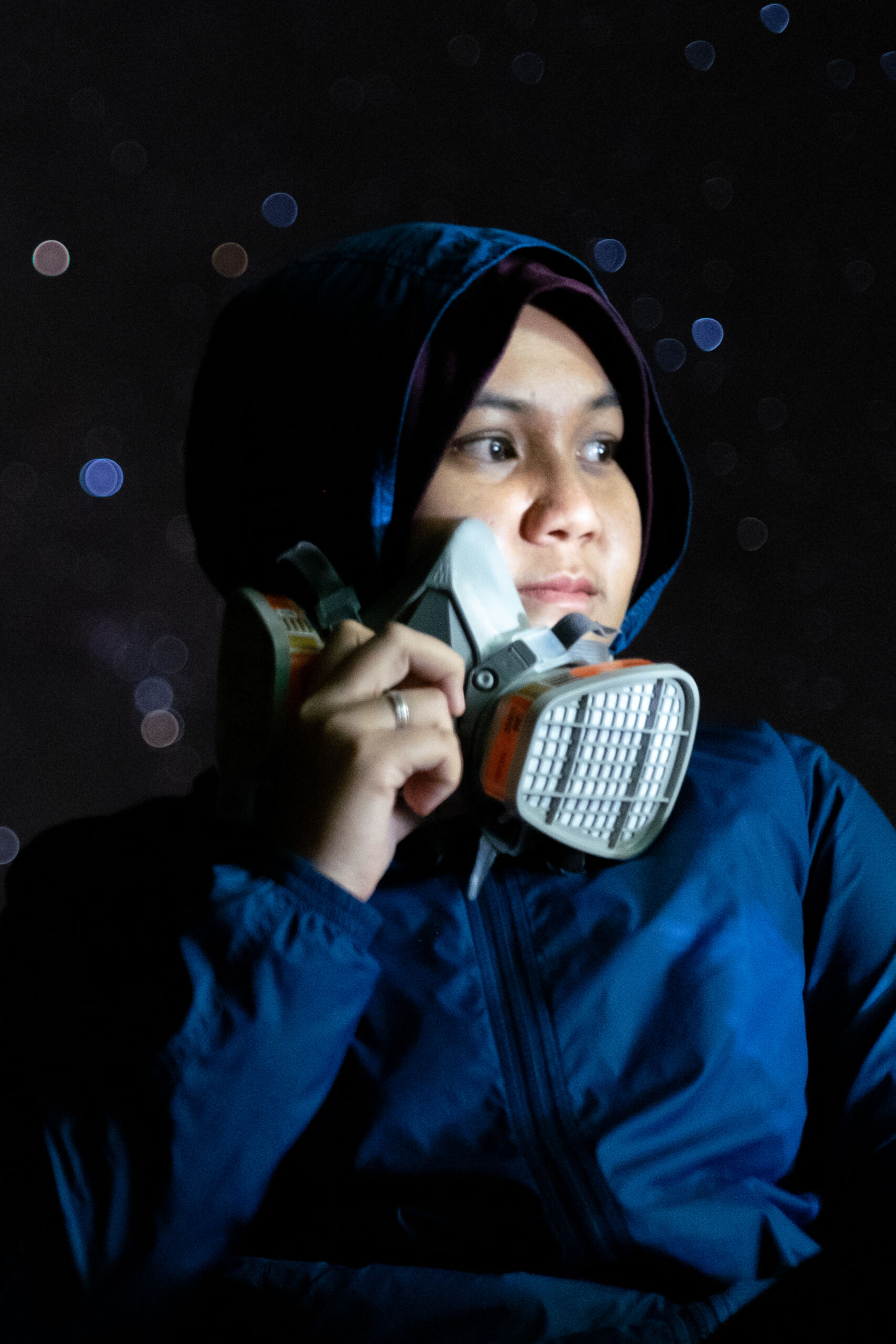 Emma Zulaiha Binti Zulkifli
Malaysia
Emma is an active advocate for dark sky awareness and light pollution in Malaysia. The founder of Dark Sky Malaysia, she utilizes multiple tools to leverage the public interest such as astrophotography and environmental issues in her outreach. For example, during the pandemic, she conducted astronomical observations to connect the public to the cosmos and directly educate the people of Malaysia about the importance of protecting the night. Emma also works closely with campaigns like Globe at Night and neighboring countries in Southeast Asia to encourage people to look up at the night sky. Furthermore, she presents on the topics of light pollution and astrotourism. Additionally, Emma is the co-scriptwriter for two national television documentary series revolving around dark skies in Sabah, Malaysia. Her efforts have also been published in local newspapers.
Gareth Davies
New Zealand
Gareth has contributed an immense amount of time and energy toward preserving the dark on the island of Waiheke, New Zealand. As director of the Waiheke Observatory,  he has been a huge part of generating support for dark sky preservation from communities there and inspired many with his skill and talent for storytelling about the night sky and artificial light at night. Through his storytelling, Gareth is able to grip people's imaginations while imparting useful and inspiring knowledge about the stars, light pollution, and what we can do about it. Additionally, he is involved with numerous outreach activities that reach large audiences. These activities include ongoing planning for wider outreach such as cloudy night activities, interactive pieces, and more.
Jurji Stare
Slovenia
Over the last several years, Jurij has developed a number of computer programs for visualizing sky brightness around the world including the popular lightpollutionmap.info, which shows the data from the New World Atlas and satellites. It has an incredible reach and is used by thousands of people each month. Jurij also programmed Radiance Light Trends, a web application allowing users to examine changes in nighttime light emissions (nearly) worldwide, from 1992 up until the present day over time. Each month, about 2000-3000 graphs are produced by Radiance Light Trends users. The data from both apps are being used by activists around the world to perform quantitative analyses that would otherwise not be possible for them. Additionally, when the ALAN literature database broke down, he stepped up and programmed a temporary replacement, and later helped get the data into a format in which it could be automatically imported into the new database home. Finally, he recently worked with Salva Bara and Fabio Falchi to develop a new tool for lightpollutionmap.info which allows a user to calculate how much of the skyglow at any given location comes from a particular source (e.g. a nearby town or distant city).
Jane Slade 
USA
Jane has created a first-of-its-kind interview series podcast called Starving for Darkness. The podcast brings experts and enthusiasts from all disciplines to talk about the problem of light pollution with the goal of creating general awareness on the topic and fostering a sense of community within the global network of dark sky defenders. By amplifying these very intimate conversations with the public, guests also become part of a larger network of understanding. As faces and voices become more familiar, ideas about preserving the night become normalized as more common knowledge, and offer language for more and more people to create awareness about the problem of light pollution. In addition, each episode offers insights from a different specialty or point of view. By exploring light pollution from different angles such as lighting design, biology, psychology, astronomy, and advocacy individual experts nourish and elevate the current discourse across the spectra of knowledge. The broad appeal of the podcast amplifies the discussion of light pollution globally and generates more awareness about the larger conversation that is taking place between dark sky defenders. 
Alejandro Sommer
Argentina
Alejandro Sommer is an IDA Advocate, astrotourism consultant, cultural cosmologist, dark-sky storyteller, and teacher working in Misiones, Argentina. His main passion is Cielo Guaraní (Guaraní Sky), an astrotourism project at Salto Encantado Provincial Park that connects visitors with the cosmology and culture of the local indigenous communities, the Guaraní, through storytelling and nighttime excursions into the jungle of Misiones. Additionally, Alejandro is a trained Galileo Teacher, teaching inclusive astronomy to visually impaired students; and in his spare time, he leads a scout troop. Alejandro's involvement in the dark-sky movement in Argentina led him to begin advocating for government policies to protect Misiones' delicate nocturnal environment. Earlier this year, Misiones adopted a provincial law for dark-sky protection according to IDA lighting principles. A major win for nocturnal conservation in Argentina, the law goes beyond the protection of nature reserves to include a full provincial lighting management plan that covers cities and urban areas, too. Alejandro also emphasizes the importance of collaborating with the indigenous community and promoting and preserving their unique astronomical cultural heritage.


Rising Star Award
This award honors students of any grade level who demonstrate an enthusiasm for and commitment to dark sky conservation or research into natural darkness and light pollution.
Emma Schmidt
USA
Emma took on an ambitious project to educate students about light pollution in a highly engaging way as a high school senior who wanted to earn her Girl Scout Gold Award – she created a curriculum program called Fight for the Stars: Be a Knight for the Night. Emma worked tirelessly to develop the curriculum, handouts, and produce teaching videos that would engage both students and adults. The lessons teach about light pollution and its causes, effects, and solutions. Level One curriculum is developed for fourth and fifth graders with seven lessons and videos. It concludes with a Globe at Night data collection as the final activity. The program was presented in different venues including at the Texas Master Naturalist annual conference, many fourth grade classes, and more.  The videos and handouts were made available on the IDA Texas website. This project generated enthusiasm in the youth who were exposed to it and excitement among individuals who educate youth about environmental issues. It is a valuable resource for students, night sky advocates, teachers, and all self-learners.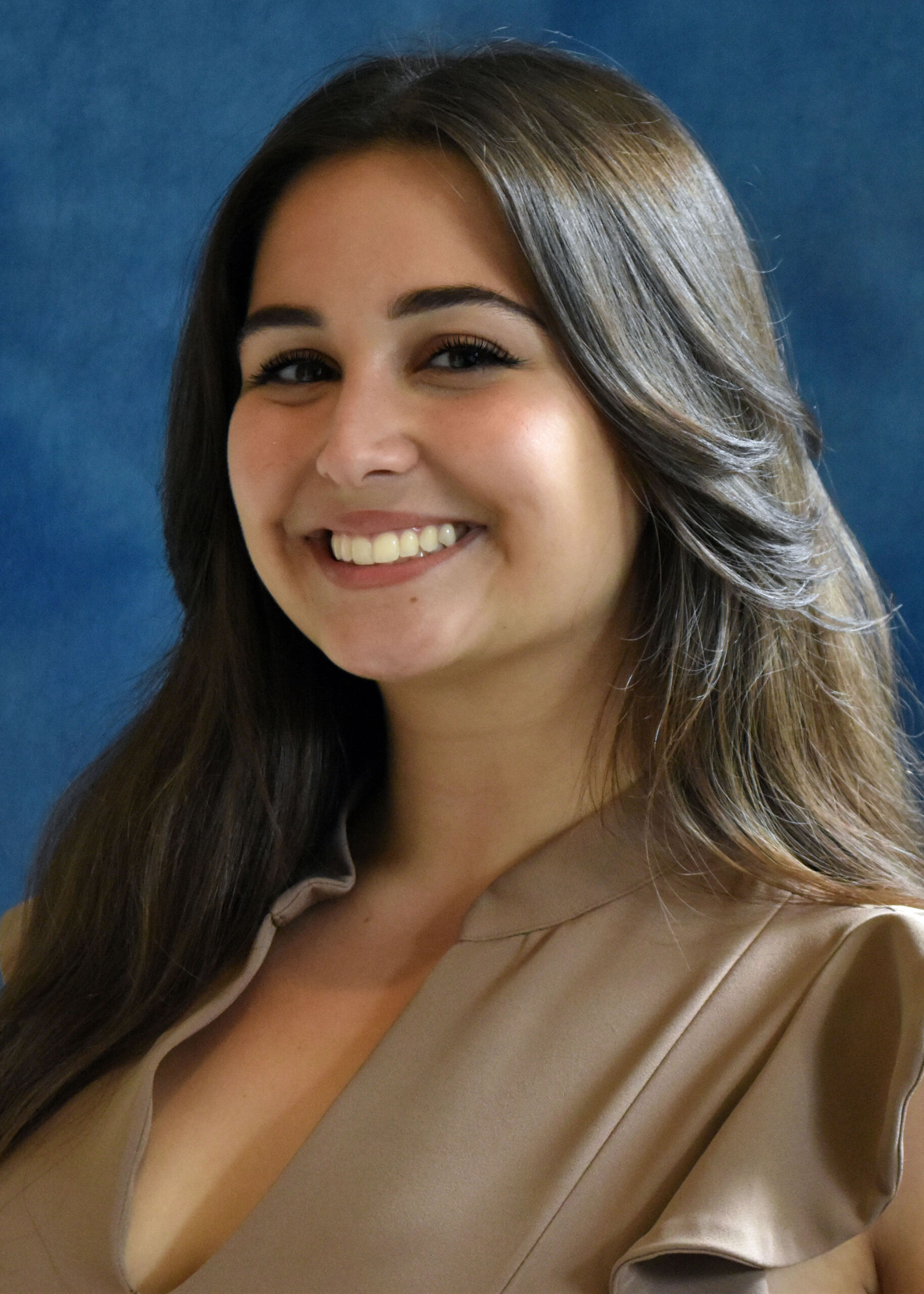 Maria Scricco
USA
Maria joined a state-wide program called Jersey Girl's State in June 2019. This reflects a mock state government in which the girls chosen for the program are able to run for positions, work with a mock state senate and campaign on issues within the state. Maria campaigned on the issue of light pollution. She did extensive research on the issues created for plants, animals, and humans when we lose the dark to light pollution. Her campaign led her to be elected as State Senator as well as President of the Senate. Maria's highly informative and impressive research and campaign led to her securing a spot in the national program in Washington D.C. to engage in mock government on a federal level. Once again, she campaigned on the pressing issues of light pollution and the ways that a federal bill could be enacted on this topic. Her insight, research, and passion for protecting the night from light pollution reached through to the leaders of this program, and Maria was elected and chosen as a New Jersey Delegate. She was able to create a mock bill and actually debate it on the Senate floor in Washington, D.C. Maria's campaigning and outreach on the issues of light pollution on the state and national levels will have lasting impacts. Education and awareness on this issue are paramount to creating change. This is what Maria was able to do for the many people of all ages and influence that were part of the program in which she was involved.
Antonio Schmuch and Moritz Wolf
Germany
Antonio Schmusch and Moritz Wolf of the Progymnasium Rosenfeld have developed a system based on a commercial camera with a cheap fisheye lens to automatically take all-sky pictures and derive the sky brightness. It has been installed in the biosphere reserve Schwäbische Alb which still has exceptionally dark skies. This project has already earned several German awards such as Jugend Forscht (youth researches) and the Federal Environmental Competition, which makes the project well known on a national level. It demonstrates a method to measure light pollution and therefore to control the new law against insect decline due to increasing light pollution. The two students solved a relatively complex problem with a simple technique that works very reliably.
Abhi Gudipati 
USA
Abhi is an active and passionate member of IDA Texas who has helped raise awareness about light pollution in his local community of Sugar Land, TX. He understands the need to raise grassroots awareness under these circumstances and is a fantastic communicator. Abhi sounded the alarm on the lighting situation in the city of Houston, TX by giving a speech at the Houston City Council's public forum with Mayor Turner and the councilmen. Here, he was able to make a great impression on the city council.  In addition, he has helped raise the awareness of the general public by giving a number of presentations about good lighting and dark sky conservation. Furthermore, Adbi sent letters to multiple local businesses commending them for their good lighting and other businesses requesting that they upgrade to shielded outdoor lighting. Aside from his spokesman duties, Abhi is also a telescope operator at the Houston Museum of Natural Science's George Observatory in Brazos Bend State Park.
Nocturnal Habitat Protection Award
The Nocturnal Habitat Protection Award recognizes individuals or entities whose decisive actions have been instrumental to the conservation of substantial nocturnal habitat for terrestrial and/or aquatic wildlife species on public or private land and water resources.
Department of Agriculture, Water, and Environment (Mark Carey, Amelia Cook, Jessica Armstrong, Geoff Richardson, Isabelle Straughair, Rebecca Haughey, Kevin Yang, Karen Arthur, Jessica Barradough, Rebekah Collins, Clayton Woods, Belinda Harding, Narelle Montgomery, Fiona Bartlett, Natan Perring)
Australia
The Migratory Species Section of the Department of Agriculture, Water, and Environment sponsored and managed the development of the National Light Pollution Guidelines for Wildlife in Australia. This is the first time globally any national regulator has published guidance (in English) on light pollution with respect to wildlife. The guidelines were released by the Commonwealth Government of Australia in January 2020, and were and were endorsed by the United Nations 13th Conference of the Parties to the Convention on the Conservation of Migratory Species (CMS) of Wild Animals (COP13) in Gandhinagar, India in late February 2020. Then, in April 2020, the CMS passed a resolution to adopt the document as "CMS" Light Pollution Guidelines, and then took a further step by commissioning a report on the impact of light pollution on taxa not addressed by the Australian Guidelines. These Guidelines now have global reach and accessibility via the 130 signatory countries to the CMS.
In the last 18 months, the State and Federal regulators in Australia have started to promote the guidelines to proponents and now require all projects referred for environmental impact assessment and approval to show how the project is consistent with the guidelines. These guidelines are increasingly driving awareness for projects globally. The value of the guidelines is that they are not prescriptive. Instead, they take an outcome-based approach to impact assessment which provides flexibility for different species, lighting design, technical innovations, and novel solutions to mitigating and management of artificial light at night. A major objective of the guidelines was to provide a road map for conducting an environmental impact assessment for people who had not ever done one. Finally, the overarching goal was to give a voice and place at the table, to the wildlife who cannot speak for themselves so that they and the habitats critical to their survival are acknowledged and protected during development activities.


Dark Sky Place of the Year Award
This award is given in recognition of a recent exceptional achievement to an International Dark Sky Place.
Mont-Mégantic International Dark Sky Reserve
Canada
Mount-Mégantic International Dark Sky Reserve was the world's very first International Dark Sky Reserve certified by the International Dark-Sky Association. Since its designation in 2007, its team has been working tirelessly to lead the changes for dark sky practices within its community and for the whole province of Quebec. 
The education and outreach done from Mont-Mégantic really show the commitment of its people. The ASTROLab (the astronomical museum anchored in the heart of the Reserve) gave many hundreds of online and interactive live presentations about astronomy to children of elementary and high schools. Every presentation started with the importance of dark skies and the impacts of light pollution. There were more than 35 classes per week, from September 2020 until May 2021, reaching thousands of children across Quebec. During the pandemic lockdown, the team at the reserve stood out by reaching thousands of people by broadcasting Facebook Live presentations about the night sky and the importance of its preservation. These live shows have even reached beyond Quebec to several French-speaking countries. 
Mount-Mégantic has an extensive list of achievements including spreading the good lighting practices outside the reserve and across the province of Quebec and developing a new methodology for the monitoring of light pollution in SEPAQ National Parks, among others.
Director's Discretionary Award
This award is given at the discretion of the Executive Director to an individual, group, or other entity who have done exceptional work to protect the night through advancing lighting policy, technology, or bringing awareness to the dark sky movement.
Andrew Griffith MP and Chris Cook/All-Party Parliamentary Group on Dark Skies
UK
The All-Party Parliamentary Group (APPG) on Dark Skies is the first dark-sky parliamentary group in British history, consisting of parliamentarians of all parties from both the House of Commons and House of Lords. It was formed in early 2020 to promote the adoption of dark sky-friendly lighting and planning policies in the UK and to help protect current and future IDA International Dark Sky Places across the country including the two newly designated International Dark Sky Reserves: Yorkshire Dales and North York Moors National Parks. In December of 2020, the group released a comprehensive plan for combating light pollution. The plan consists of ten policy recommendations to the UK government that aim to modernize the legal framework governing the use of outdoor lighting, establish new national lighting standards, and incentivize dark sky preservation across Great Britain and Northern Ireland. The next steps for the APPG include raising support for the policy proposals among Members of Parliament and holding hearings on the subject. Stakeholders consulted during the policy formulation phase will be enlisted to help as the proposal moves toward full consideration by Parliament and possible enactment.  
Congratulations to all 2021 IDA award recipients!
Previous Winners:
2020 award recipients.
2019 award recipients.
2018 award recipients.
2017 award recipients.
2016 award recipients.