News
News
Boundary Waters Canoe Area Wilderness Named the Largest Dark Sky Sanctuary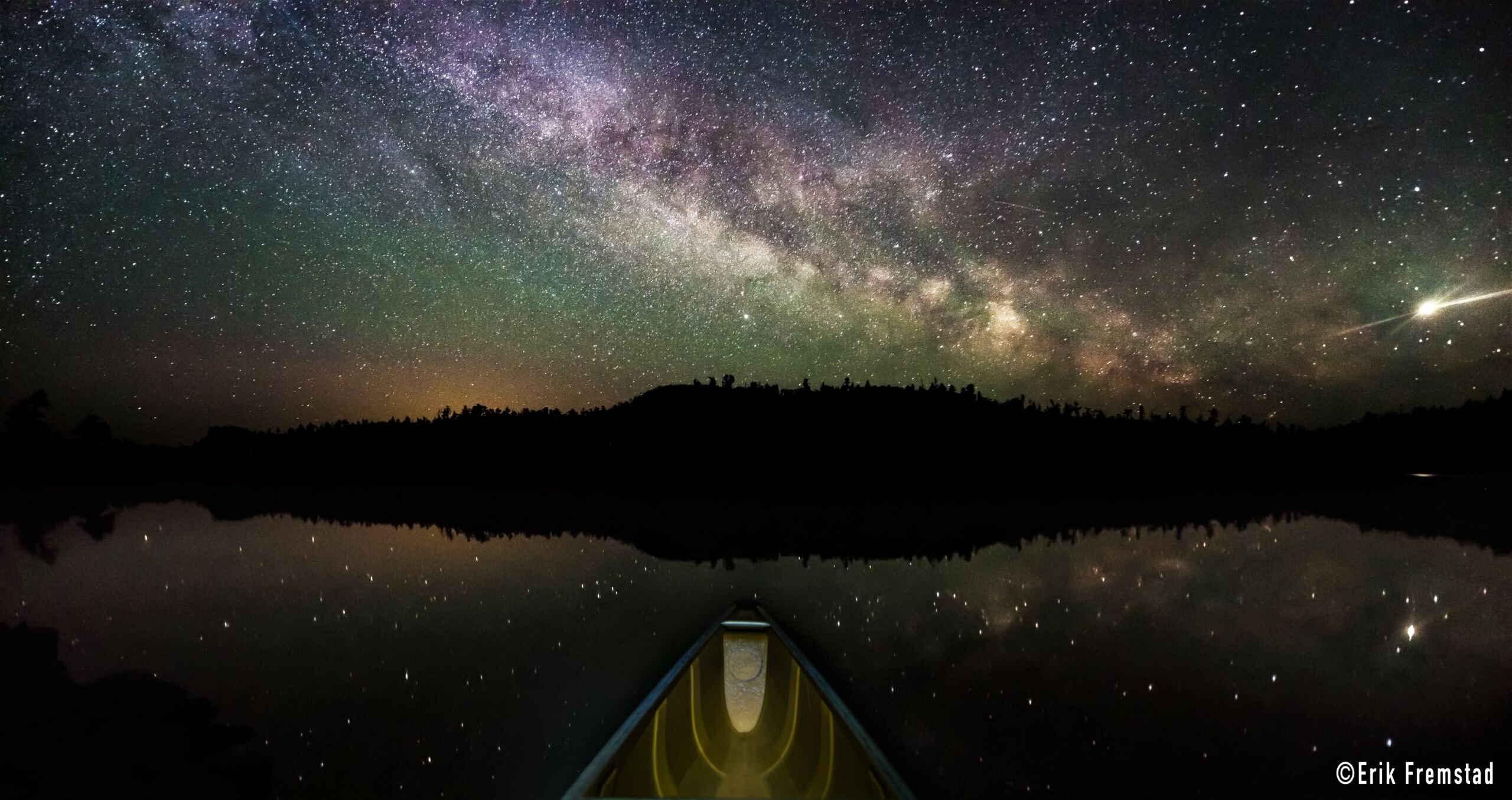 We are pleased to announce that Boundary Waters Canoe Area Wilderness is the world's newest International Dark Sky Sanctuary. This is only the 13th location in the world to gain this special designation and at 1,098,000 acres in size – it is the largest. This makes this unique area on the Superior National Forest in northern Minnesota the first certified site in the state of Minnesota. This designation also marks a big milestone for IDA – over 100,000 square kilometers of International Dark Sky Places. Ruskin Hartley said, "We are very excited to announce the designation of Boundary Waters Canoe Area Wilderness as the world's largest International Dark Sky Sanctuary. We congratulate all those involved and applaud them for their efforts in preserving the night sky as an integral part of this iconic landscape for future generations."
This designation confirms what people in this area have enjoyed for thousands of years: naturally dark skies, starry nights, and astounding northern lights displays. Boundary Waters is a mixture of glacial lakes, streams, rocky cliffs, towering rock formations, sandy beaches, and forests. Its preservation as a designated Wilderness began in 1964 with the passage of the Wilderness Act and subsequent legislation in 1978, the Boundary Waters Canoe Area Wilderness Act.
Boundary Waters Canoe Area Wilderness Program Manager, Ann Schwaller, stated, "Conservation and preservation laws, policy and guidance all lead to the protection of the night skies for scientific, natural, educational, cultural, and public enjoyment values, which are all part of protecting wilderness character."
Within the boundaries are 2,000 designated campsites, 1,200 miles of canoe routes, 12 hiking trails, and unlimited spectacular views of the night sky.