News
News
Chiricahua National Monument Named World's Newest International Dark Sky Park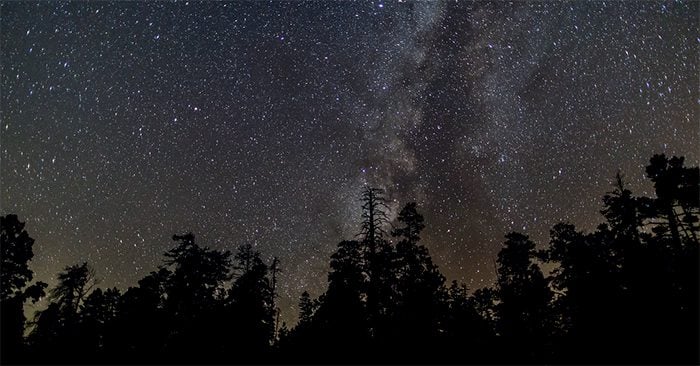 IDA today announced Chiricahua National Monument in Arizona, U.S. as the 104th designated International Dark Sky Park in the world. Situated near the U.S.-Mexico border, the Monument protects some of the darkest night skies remaining in the American Southwest.
"Chiricahua National Monument is one of those parks that is so close to us here at IDA headquarters in Tucson and its remarkable night skies so accessible that we almost take it for granted," said IDA Executive Director Ruskin Hartley. "But today's announcement reminds us that virtually all such parks are threatened, and when we manage to secure this resource for the benefit of future generations it is well worth doing so."
The Monument preserves an example of the distinctive "sky island" geography of the North American Sonoran and Chihuahuan Deserts in which isolated mountain ranges soar up to 2000 meters above surrounding desert lowlands. It is most famous for its 'hoodoo' landscapes, composed of tall, thin spires of rock eroded from rhyolite tuff deposited by the nearby Turkey Creek Caldera when the volcano erupted some 27 million years ago.
About 80 percent of the Monument's territory was added to the National Register of Historic Places in 2008 as the "Chiricahua National Monument Historic Designed Landscape," honoring its many historical resources. The Monument also preserves the site of the historic Faraway Ranch, a guest ranch established in the early 20th century that served visitors through the mid-1960s.
Nearly 90 percent of the Monument's land area is a designated U.S. federal wilderness, set aside and protected from future development. Its relative geographic isolation, far from major population centers of Arizona, New Mexico and the northern Mexican states of Sonora and Chihuahua, affords the site great natural protection from light pollution and skyglow.
The night sky quality over the Monument is nearly pristine in the zenith, with limited influence from small, distant light domes mainly on the western horizon. Despite its location off the beaten path, the Park has for several years put on public programs inviting visitors to come experience night skies that once delighted visitors to Faraway Ranch during its heyday in the 1920s.
Acting Monument Supervisor Matthew Carroll explained that today's announcement is the result of cooperation between Monument staff and external partners, including IDA and the Tucson Amateur Astronomy Association (TAAA). "This recognition arose from the hard work of employees across the Southeast Arizona Group of National Park Sites," said Carroll. "We look forward to future collaboration with our partners at the International Dark-Sky Association and the TAAA."
In partnership with TAAA, Chiricahua National Monument will hold a celebration of its new status with a public stargazing event on Saturday, 8th May. Registration is required and limited for this COVID safe special event. More information about this event is available on the Monument's website or by calling the visitor center at +1 520-824-3560 ext. 9302.