News
News
Citizens Push Back on LED Lighting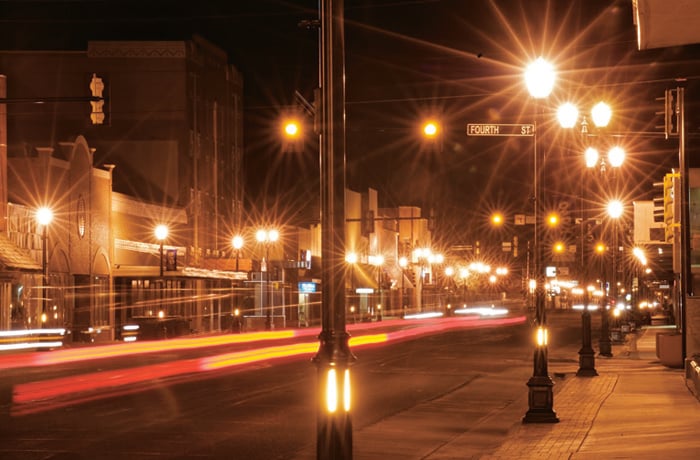 By Chris Kyba, IDA board member and light pollution researcher
If you don't like what you see, why don't you fight it?
If you know there's something wrong why don't you right it?
–Trooper
Citizens around the world are raising hell over LED streetlights they don't like. Cities should consult with citizens before undergoing a citywide replacement.
---
Around the world, people are seeing the LED streetlights that their city is installing, and many don't like it. In this situation, there are two possible responses: living for a few decades with light you don't like, or pushing back against city hall.
In Berlin, citizens challenged the city's intention to switch from gas lighting to LEDs. The city listened, and a compromise was reached: The Technical University of Berlin invented LED lamps that perfectly mimic the color and brightness of gas lamps.
In Davis, California, a citywide replacement was halted when enough citizens complained. The city listened, and set up a test street to let citizens have a choice in which LED lamps should be installed. The citizens chose lamps that were warmer and less bright. In fact, the citizens choice to reduce the brightness below what the city had planned meant that the city ended up saving even more money than it had originally planned!
But cities don't always listen. The mayor of Honolulu is so far ignoring citizen complaints about a plan to install lights similar to the hated ones in Davis. The city also won't consider dimming or turning off lights in low-traffic areas after midnight, despite the fact that a recent study in the UK showed that this has no measurable impact on traffic accidents or crime.
Here is an example of a city official from another city trying to "answer citizen concerns" by telling them how it's going to be, rather than coming up with a solution together:
Unfortunately, it's also possible to make things worse with LEDs, and one of the aspects that really bothers some people is the color of LED street lights. If you've bought LEDs for your home, you've probably noticed that they have a "color temperature": either a number between 2000-6500K, or perhaps "warm white" or "cold white". As a rule of thumb, the higher the color temperature, the higher the luminous efficiency of the LEDs. But as color temperature increases, LEDs are also generally perceived as harsher, more glaring, and colder.