News
News
City of Rocks National Reserve Achieves International Dark Sky Park Certification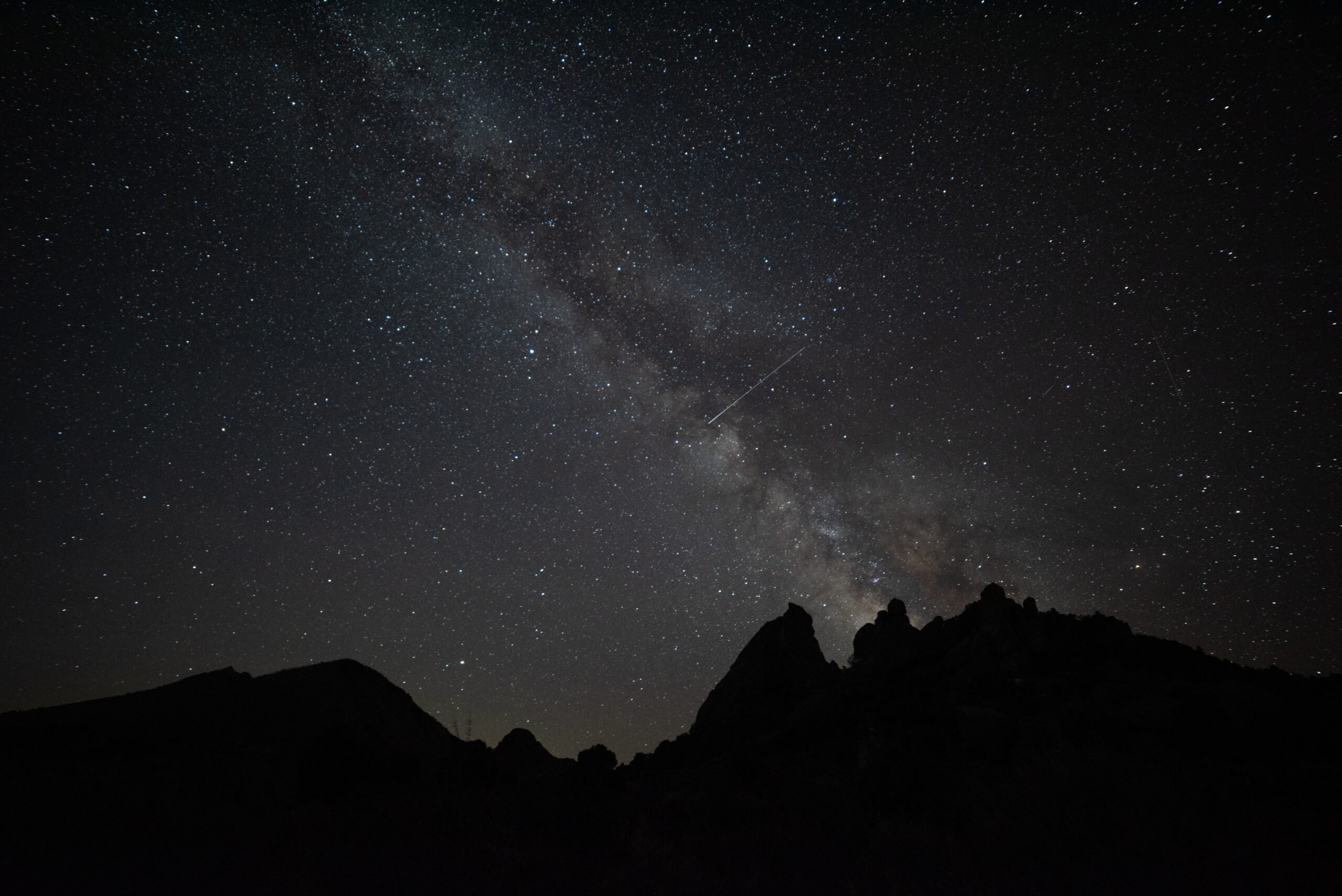 CITY OF ROCKS NATIONAL RESERVE, Almo, Idaho, U.S. – City of Rocks National Reserve (henceforth "City") is proud to announce that it has received full certification as an International Dark Sky Park by the International Dark-Sky Association (IDA). City does not have any artificial lighting within the reserve's boundaries; thus, it preserves the night sky with minimal light pollution. City's dark skies are experienced today as they were by Shoshoneans and their ancestors, and by emigrants on the historic California Trail and early settlers.
City of Rocks National Reserve partnered with nearby Castle Rocks State Park to improve outdoor lighting at several locations, including an Administrative Unit and Visitor Center, to meet the certification requirements. All outdoor light fixtures in Castle Rock State Park are now dark-sky friendly and compliant with City's Lighting Management Plan.
"Even though City of Rocks is exceptionally dark with its current practices, they committed to lead by example by finding an avenue to demonstrate quality lighting to its visitors," stated Ashley Wilson, IDA's Director of Conservation. "It's this level of dedication and incredible nighttime experience that warrants the coveted Dark Sky Park certification."
"Experiencing the dark skies in City of Rocks is truly magical," says Acting Superintendent Tara McClure-Cannon. "It brings the past to life in ways that you just can't experience during the daylight hours. To know that you are camping in the same spot that people camped for thousands of years and looking up at the sky without modern light pollution – basically seeing the same sky as our ancestors – is an awe-inspiring moment."
City of Rocks National Reserve recognizes that a naturally dark night sky is a shared cultural heritage and should be preserved for future generations to experience. With development encroaching from the Magic Valley of Idaho and the Salt Lake Valley of Utah, it is important to preserve what is one of the last vestiges of truly dark sky available to the public in the United States. City of Rocks National Reserve receives over 120,000 visits annually and is committed to continuing to monitor light pollution near the reserve.
About the International Dark Sky Places Program:
The International Dark Sky Places Program was founded in 2001 as a non-regulatory and voluntary program to encourage communities, parks, and protected areas around the world to preserve and protect dark sites through effective lighting policies, environmentally responsible outdoor lighting, and public education. When used indiscriminately, artificial light can disrupt ecosystems, impact human health, waste money and energy, contribute to climate change, and block our view and connection to the universe. City of Rocks now joins more than 200 Places that have demonstrated robust community support for dark sky advocacy and strive to protect the night from light pollution. Learn more by visiting darksky.org/conservation/idsp.
About the International Dark-Sky Association:
The mission of IDA is to preserve and protect the nighttime environment and our heritage of dark skies through environmentally responsible outdoor lighting. Learn more at darksky.org.
Media Contacts
Ashley Wilson
Director of Conservation, International Dark-Sky Association
+1 520-347-5804; [email protected]
Tara McClure-Cannon
Acting Superintendent, City of Rocks National Reserve
+ 1 208-824-5911; [email protected]