News
News
Q&A with DarkSky Delegate Dani Robertson from Wales
Welsh DarkSky Advocate Dani Robertson highlights the impact of light pollution on Welsh stories and wildlife and shares her passion for night swims in Dark Sky Parks.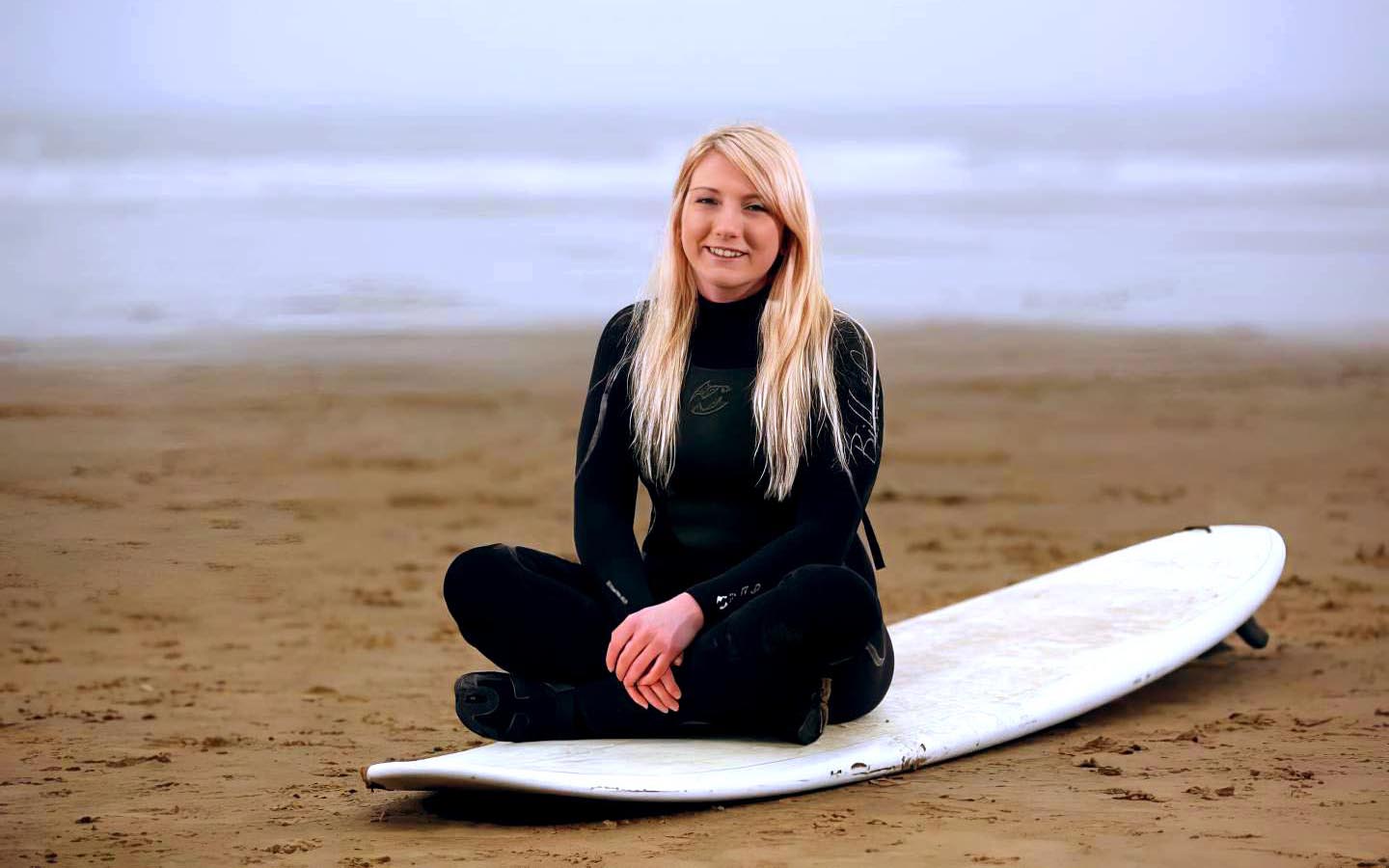 Each month DarkSky International features a DarkSky Advocate from the worldwide network of volunteers who are working to protect the night. This month we're highlighting the work of Dani Robertson from Wales.
Q: What got you interested in protecting dark skies? How long have you been advocating for dark-sky conservation?
A: I have long been fascinated by the stars and space. In fact, I think this lifetime fascination comes from my favourite book as a child, 'Whatever Next?' by Jill Murphy. It follows a young bear who travels to the moon in a cardboard box rocket, with a colander for a helmet. At that time I was very young, living in a heavily light-polluted council estate. Not long after, my parents relocated us to a rural haven. The first thing that struck me was the darkness, not a single light for miles! I'm fortunate to have a dad who was a big believer in taking us out to see the night skies. I remember vividly the first time I saw the Milky Way, I was 7. It totally blew my mind. I wanted to be an astronomer but sadly, at school, I didn't do too great in physics and math! So it's funny how my love of conservation and landscapes has ended up being my way into this world, combining space, stars, and science but also my love of the natural world and everything that exists under our dark skies. I don't remember the exact moment I became an Advocate, but I do remember being really annoyed as a teen as my area was developed and lights appeared everywhere. It took a little while longer before I heard the term light pollution. So in some ways, I've always wanted to protect the dark, but I didn't have the words to describe what I was wanting to protect it from! Officially I became a Dark Sky Officer in late 2018, so I guess in an official capacity, that's the date.
Q: Can you tell us about dark skies in Wales?
A: In Cymru (the Welsh name for Wales), our dark skies are something a lot of us have taken for granted. Many of us can look up and see thousands of stars from our doorsteps and haven't even considered that that view could be under threat. We also are home to towns and cities where we see very few stars at all. Swansea, Cardiff, Bangor, and Llandudno to name a few. Brecon Beacons National Park was first to be named a Dark Sky Reserve, shortly followed by Parc Cenedlaethol Eryri/Snowdonia National Park and Elan Valley which are a Park. This was the catalyst for other areas looking at their skies and realising they had something special that needed protection too. In Wales, we have National Parks and also a smaller protected landscape called an Area of Outstanding Natural Beauty (AONB). In the north, we have 3 of these AONB's, Ynys Món, Pen Llyn, and the Clwydian Range & Dee Valley. With Eryri National Park acting as the 'parent', these 4 landscapes came together to create the north Wales Dark Skies Partnership (Prosiect Nos), and that is when I came along, to protect, enhance and promote the dark skies of all these places whilst helping the three AONB's get their own accredited status too. (We are getting there – slowly!) We run tons of outreach and engagement events using a 'pop-up' planetarium and our super cool Mobile Observatory!
 I think in Wales, we are much more comfortable with the idea of darkness. We are happy to live a more balanced lifestyle where our natural environment is allowed the space to shine. We are a people who are passionate about our landscapes, our heritage, and our history, something that is reflected above us in our night sky. We have some of the most accessible dark skies in the mainland UK, meaning our skies are important not just to us in Cymru, but also to our neighbours across the border. Our dark skies are our national treasure, the beaming Milky Way the jewel in our crown. We are working so hard to protect them, as is reflected in us being the country with the highest percentage of protected dark skies of anywhere in the world, but this is just the beginning. There is much more to be done. 
Q: Why are dark skies important to the culture in Wales? What does your culture value about dark skies?
A: We are nothing without our history, and we cannot move forward without honouring the past. In Wales, we have long told stories, long into the cold, dark nights of winter. We are famous for our stories, the Mabinogion (a collection of early folklore) are some of the oldest recorded stories in Britain, passed down from one generation to the next by word alone until they were finally committed to text in the 12th Century. It is many of these tales that are told in the skies above, linked to lessons in love, life, and living on the land. It's a big part of our identity, with many of us not realising how lucky we are until we have stood under the suffocated sky of a city.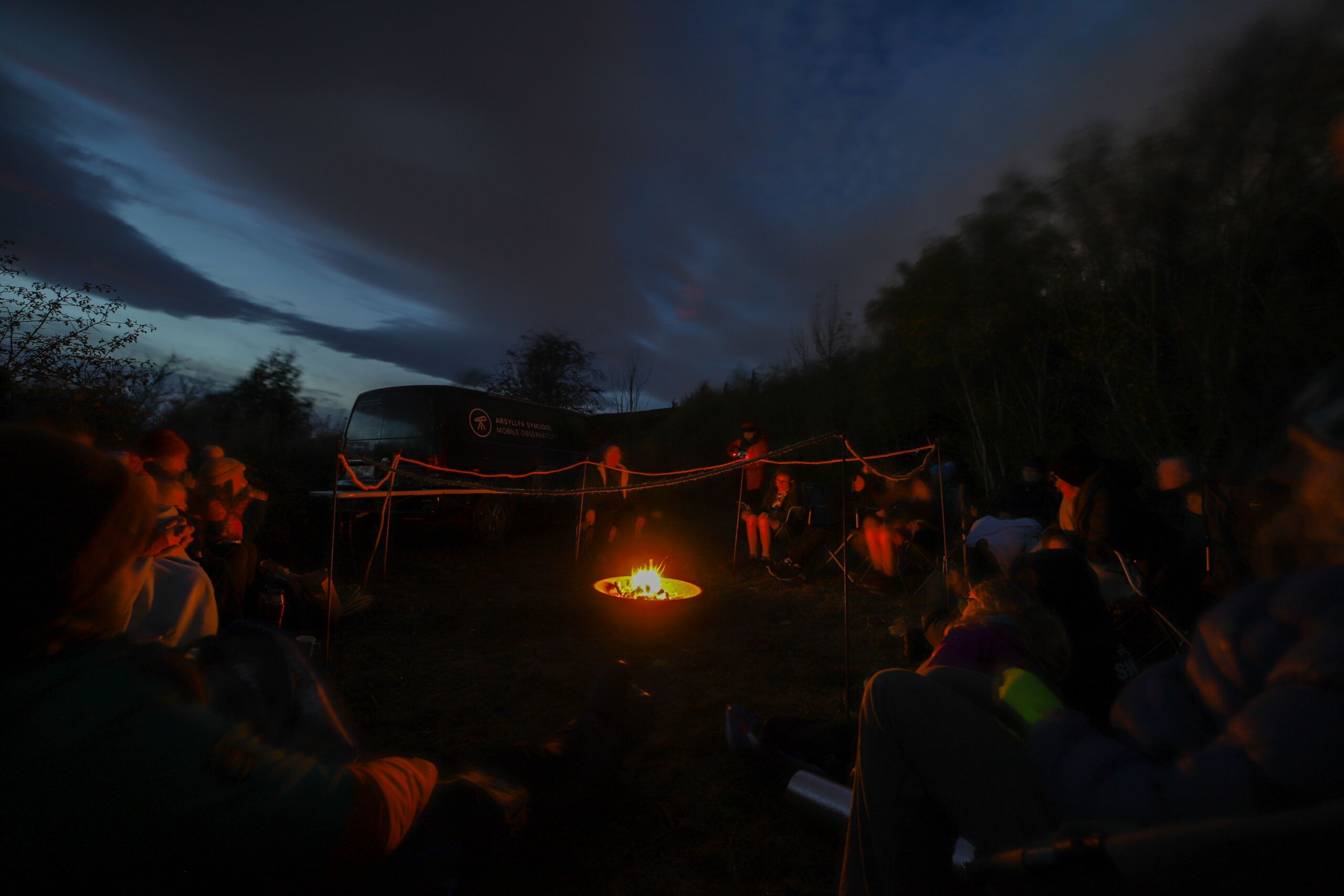 Q: Are there interesting Welsh stories/myths/legends told in the stars?
A: Our agricultural heritage is a strong theme, with the constellation of Hu Gadarn (Bootes), telling the story of the leader of the first people of Wales and how he taught them to use the plough. It links to real-life places on the ground such as yr Wyddfa (Snowdon) and Pwll yr Afanc on the Afon Conwy. Sadly, some of the constellations we know the names of, but we have long lost their meaning. I attribute some of this loss to light pollution. If we cannot see the stars, the stories cannot be told and those stories will be lost forever.
Q: What resources have been most effective in your dark sky work?
A: A good, clear, simple guide to show members of the public how they can help. 99% of people want to do the right thing and lighting can seem overwhelming with all the options available. We have created a guide exactly for this purpose!
The other resources that have been the most useful are the people I have found to help along the way, from our volunteers who go out to gather data to the lighting designers and electricians who really get the dark sky movement and add their invaluable skills and knowledge to the cause.
Q: What is your greatest success in dark sky conservation?
A: So far, probably the work at an outdoor centre called Plas Y Brenin, Capel Curig in Eryri's Dark Sky Reserve. I worked with Kerem Asforoglu from Dark Source who totally redesigned the lighting at the centre. Previous to this, the lights were a hazard to people on the road, and people visiting found it difficult to navigate their way around in lights that were too powerful and full of glare. Birds would sing all through the night around the centre and it was a visible light polluter from miles around in what should have been one of our darkest areas. After Kerem worked his design magic, the impact was noticeable immediately. We could see the Milky Way clearly, bats flew around above our heads and the robins stopped singing at dusk. We saved the site owners a decent amount of money and reduced their emissions by two tons of carbon a year!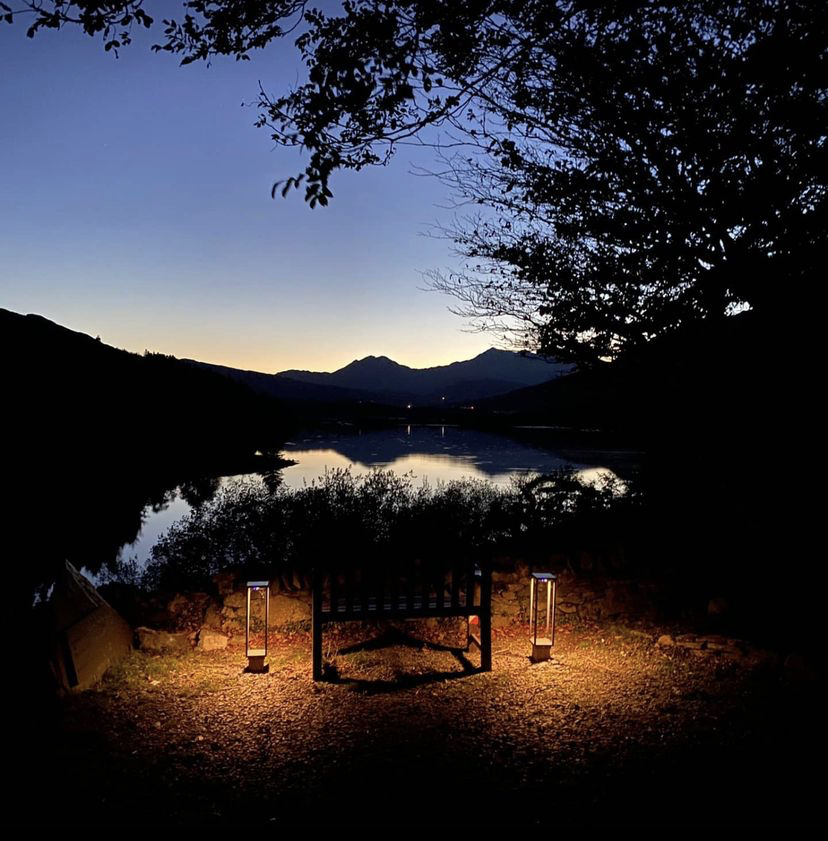 Q: What is your favorite part about the night sky?
A: The way that it is never the same two nights in a row. That you can literally look out into the Universe, and see other galaxies and stars. It's a good grounder and a reminder that yes we are just tiny, fleeting moments, but also it's that great unknown that have pushed us as a species to think beyond ourselves and outside our world.
Q: What is your biggest challenge working in dark-sky conservation?
A: Clouds. Said every astronomer ever! Yes, it can be tricky, working around the weather. The other challenge is working in as many ways and formats as possible to try and reach as varied an audience as possible, to get light pollution into the hearts and minds of people.
Q: What is your favorite thing to tell people during dark-sky events?
A: They're just always really shocked about the impacts on humans and our biodiversity, and also how much light pollution is growing globally. It really makes people think.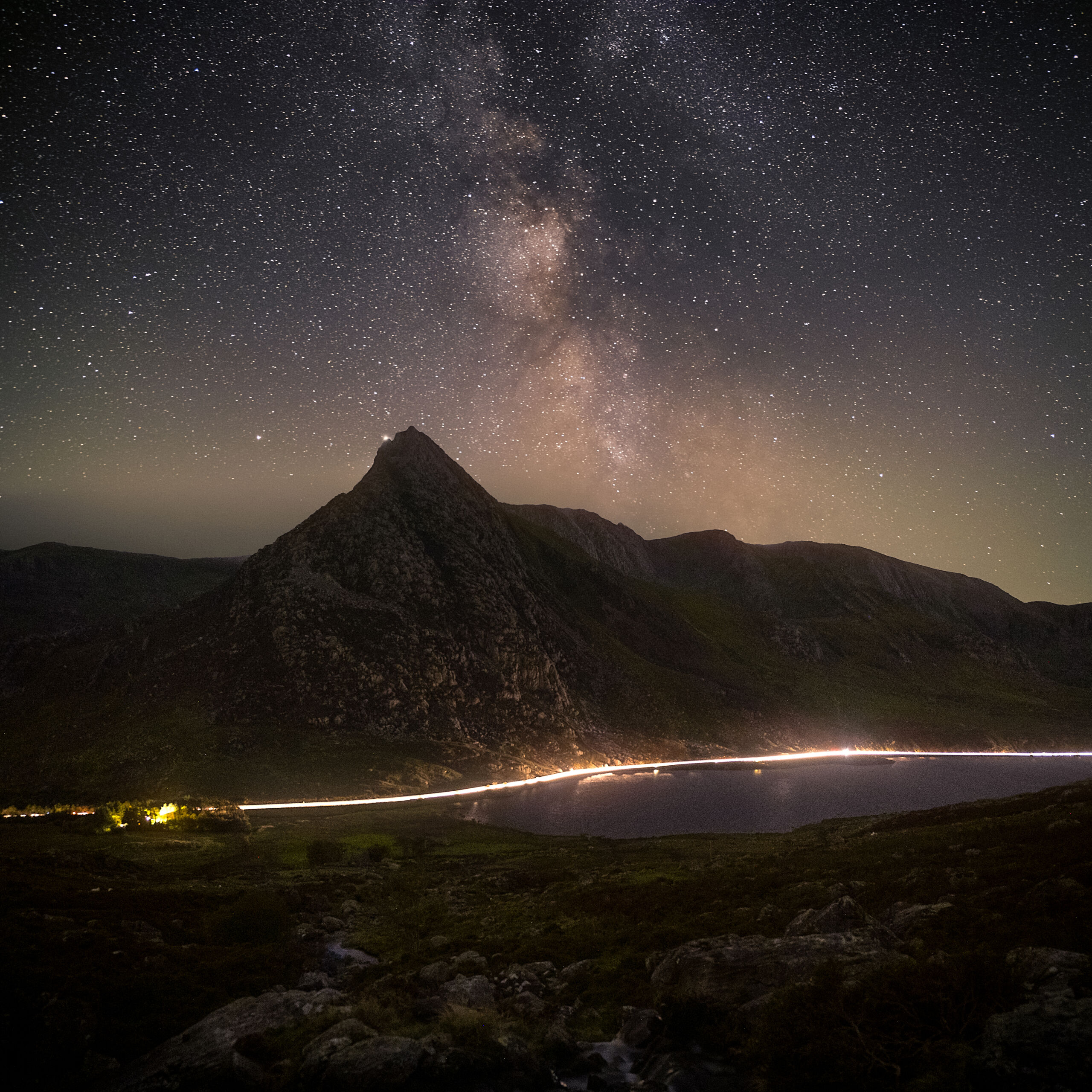 Q: I've heard there are glow worms in Wales, tell us about them! How are they impacted by light pollution?
A: There absolutely is! So, first thing first, they're not worms, they are beetles. It is mainly the females who glow, emitting bioluminescence to attract males who fly around looking for the glow of the females. We are lucky in Wales that we have several sites that they live in, but they are being really impacted by light pollution. Males can't find females under streetlights or where there is a lot of sky glow around. This means they won't successfully mate, and that's the end of that. In fact, their numbers have plummeted by three-quarters since 2001 in the UK. Light pollution is playing a big role in their decline, along with the changing climate as our drier summers mean there are less prey around for the larvae to eat.
Q: I loved seeing that one of the Dark Sky Parks you work with hosts 'night swims', tell us about them!
A: These 'Starry Night Swims' are a way to be totally immersed in darkness and the skies above. On a still, clear summer evening, the lakes of Eryri are like mirrors to the Universe. You are literally, immersed in darkness and starlight. We all take in a float, like a pool noodle, and just lie around looking up. You don't get a sore neck this way! The water takes the weight. Being in a lake and with a guide means they're really safe events too. You can actually read about it here!
Q: What is the coolest thing you have ever done?
A: In terms of dark skies? That's a tough one! I think my whole job is pretty cool. I've got to meet some amazing, knowledgeable people. I get to work to make the places I love better places to be at night, for stars, for human beings, and for our wildlife. On that note, I think the coolest thing ever was being taken out with our ecologist to install some barn owl boxes my project had bought. We were at what is possibly one of the remotest locations in Wales when out of a derelict building the most beautiful Barn Owl flew out right in front of us. I've never seen one so close before, or during the day!
Q: Any dark sky jokes to share?
A: I don't usually tell people my jokes about lights. I like to keep them in the dark.
Q: How about a funny story that happened in the dark?
A: So many! I was rushing with a friend to get to a public stargazing session. We had come straight from the car and didn't use torches as we wanted to let our eyes start adjusting. I ran straight into and over a picnic bench I completely didn't see. Seeing stars for sure!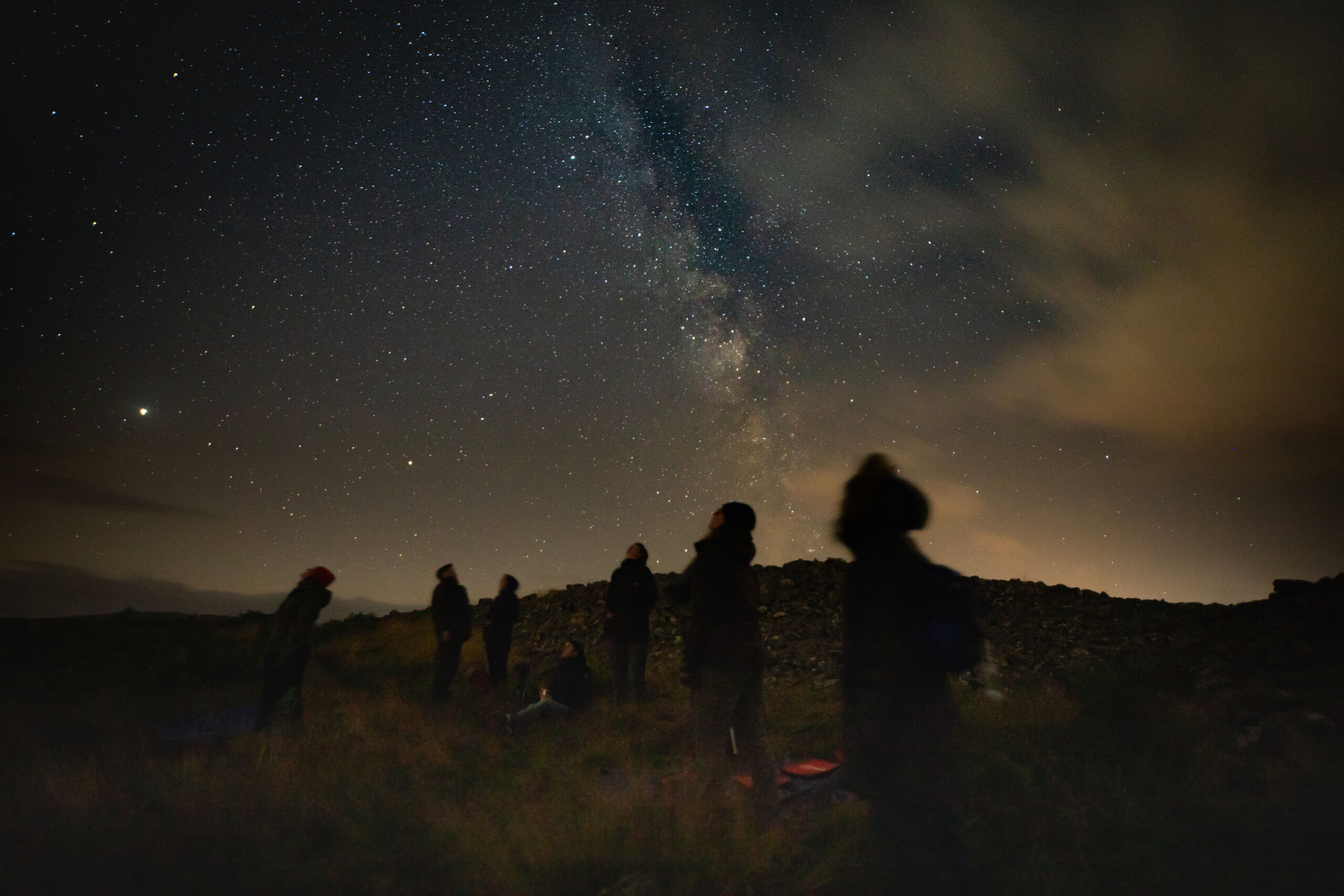 Q: Anything else you would like to share?
A: Just a big thank you to DarkSky International for their tireless efforts to keep dark skies on the agenda around the world. You're doing such good work and it is so wonderful that I get to be a small part of that. Thanks, team DarkSky!
Follow Dani on Twitter @DaniDarkSkies or Instagram @dani_darkskies.
To learn more about or join the DarkSky Advocate Network, go here.