News
News
Dark Skies Forever Endowment Campaign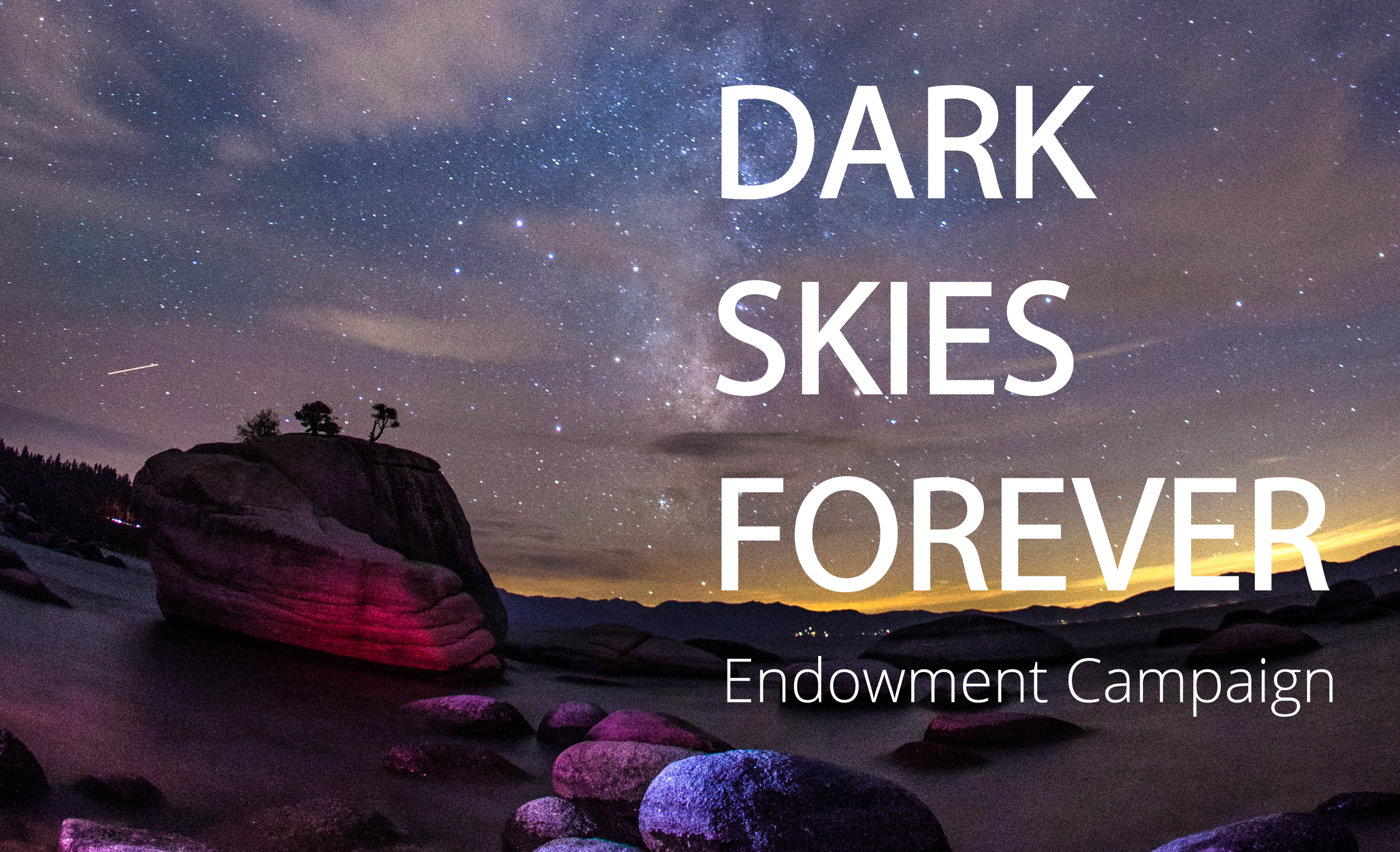 Since it was founded in 1988, the International Dark-Sky Association has been an important and necessary voice in conservation around light pollution. With your support, IDA has guided individuals and organizations who are concerned about light pollution to action.
Every year, the urgent need to protect and restore the natural nighttime environment becomes more and more apparent. The accelerated pace of change in lighting practices, combined with the rapid expansion of light pollution, makes it difficult to imagine the challenges we'll face in the next three years. But what about 30, or 300 years from now?
The IDA Board of Directors has initiated the Dark Skies Forever Campaign, a multi-year fundraising initiative to establish an endowment that will provide a consistent and perpetual funding source for IDA.
By establishing an endowment fund, IDA will:
Minimize time spent fundraising

Have a consistent and dependable source of income

Be able to invest operating funds into new projects and initiatives

Have a permanent fund that will be administered by a professional asset management group

Be protected against economic fluctuations
The Board of Directors has identified both near and long-term actions to launch the Dark Skies Forever Campaign.
Current Gifts
Beginning immediately, and during the next three to five years, we will join together with our dedicated supporters to raise $1 million to establish the endowment. Initial contributions will consist of such charitable gifts as cash, stocks, or – for those who qualify – Charitable IRA Rollovers.
Planned Gifts
Simultaneously, to meet our long-term funding goals, we will secure at least 20 planned gifts designated for the endowment, which are typically provided through a donor's estate or by naming IDA as a beneficiary of an IRA.
A planned giving specialist will work with IDA's Dark Skies Forever Campaign contributors to discuss the philanthropic impact of their gift options to IDA. It is important, however, that donors consult an accountant, estate attorney, or trusted professional to determine the gift option that best meets their financial needs and charitable goals.
For more information, or to make a gift to the Dark Skies Forever Endowment, please contact Executive Director, Ruskin Hartley at (520) 293-3198 or [email protected].