News
News
Davagh Forest Park Becomes First International Dark Sky Place in Northern Ireland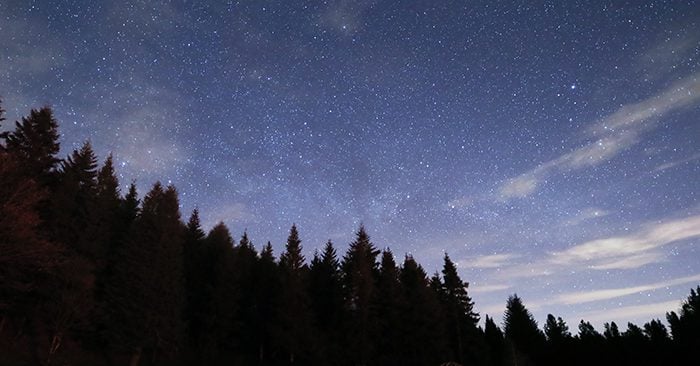 Davagh Forest Park has become only the second place on the island of Ireland — and the first in the north — to be accredited as an IDA International Dark Sky Park. It is one of only 85 places around the globe to hold this distinction.
"I would like to formally congratulate the newest addition to IDA's Dark-Sky Places Program," said Adam Dalton, IDA International Dark Sky Places Program Manager. "The application was unanimously endorsed and the Mid Ulster Council should be truly proud of the incredible effort put towards this application".
The Forest, in the foothills of the Sperrin Mountains outside Cookstown, is renowned for its lack of light pollution, which means the night sky is at its darkest and and at its best to really see the stars.
Achieving the accreditation, follows years of careful monitoring of the night sky, in all seasons, all phases of the moon and all weather conditions. Data indicate that Davagh is about 30 to 40 times darker than major cities like Belfast or Dublin.
"At Davagh, a natural cauldron in an ancient landscape, the skies are at their darkest and you can experience unrivalled and wondrous views of the night sky which makes it perfect for star-gazing," explained Councillor Cathal Mallaghan, Chair of the Mid Ulster District Council.
The announcement comes ahead of next month's opening by Mid Ulster District Council of the new OM Dark Sky Park and Observatory at Davagh. An exhibition there will take visitors on a journey through our solar system, using binoculars, mini-telescopes and the naked eye to gaze upon our galaxy, with touch screens, virtual reality and a moon hologram among the latest technology to feature.
The observatory will also be home to a 14 inch LX600 Meade telescope, which will be in action during special star-gazing events and VIP tours.