News
News
Hawthorn Woods, Illinois, Becomes World's Newest International Dark Sky Community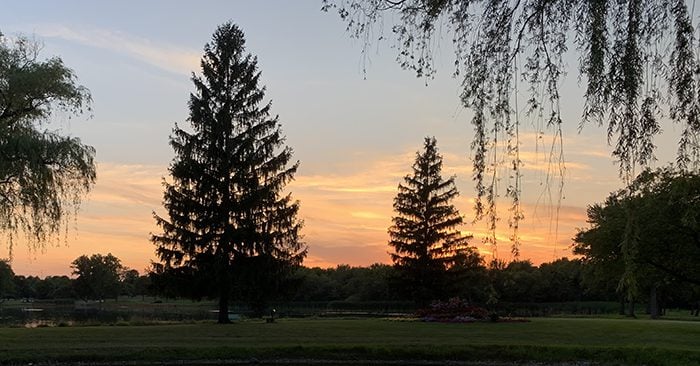 IDA is pleased to announce the Village of Hawthorn Woods as the latest addition to its International Dark Sky Community family. Today's designation of this small, rural municipality located just 65 kilometers (40 miles) north of Chicago, reflects its commitment to preserving the natural wonder of the night sky for current and future generations.
The Village of Hawthorn Woods is now the second community to receive this prestigious designation in the U.S. state of Illinois. The first was the Village of Homer Glen in 2011. It joins Homer Glen and Beverly Shores, Indiana, among International Dark Sky Communities situated in the greater Chicago area.
"Hawthorn Woods' achievement exemplifies the possibility, and underscores the value, of protecting night skies near one of America's biggest cities," IDA Executive Director Ruskin Hartley explained. "We congratulate everyone in the Village who worked hard to make this result possible."
With the adoption of their new Municipal Lighting Ordinance in September of 2019, the Village takes a comprehensive approach toward reducing light pollution, conserving energy, protecting nocturnal wildlife patterns, and promoting public safety. The Village hopes the Ordinance will serve as a model for all communities within surrounding Lake County, Illinois. Moving forward, it will continue to educate the public and promote the importance of sustainably maintaining our dark sky with the use of appropriate lighting at the right time and in the right amount.
Hawthorn Woods Mayor, Dominick DiMaggio, said that he is "proud to be part of a Village that desires to preserve its rural nature and fights to maintain the natural beauty Hawthorn Woods has to offer."
The Village plans to conduct safely distanced dark sky activities, including stargazing classes, night photography, movies under the stars, and virtual classes to instruct their constituents in identifying the constellations and inform them of upcoming celestial events.