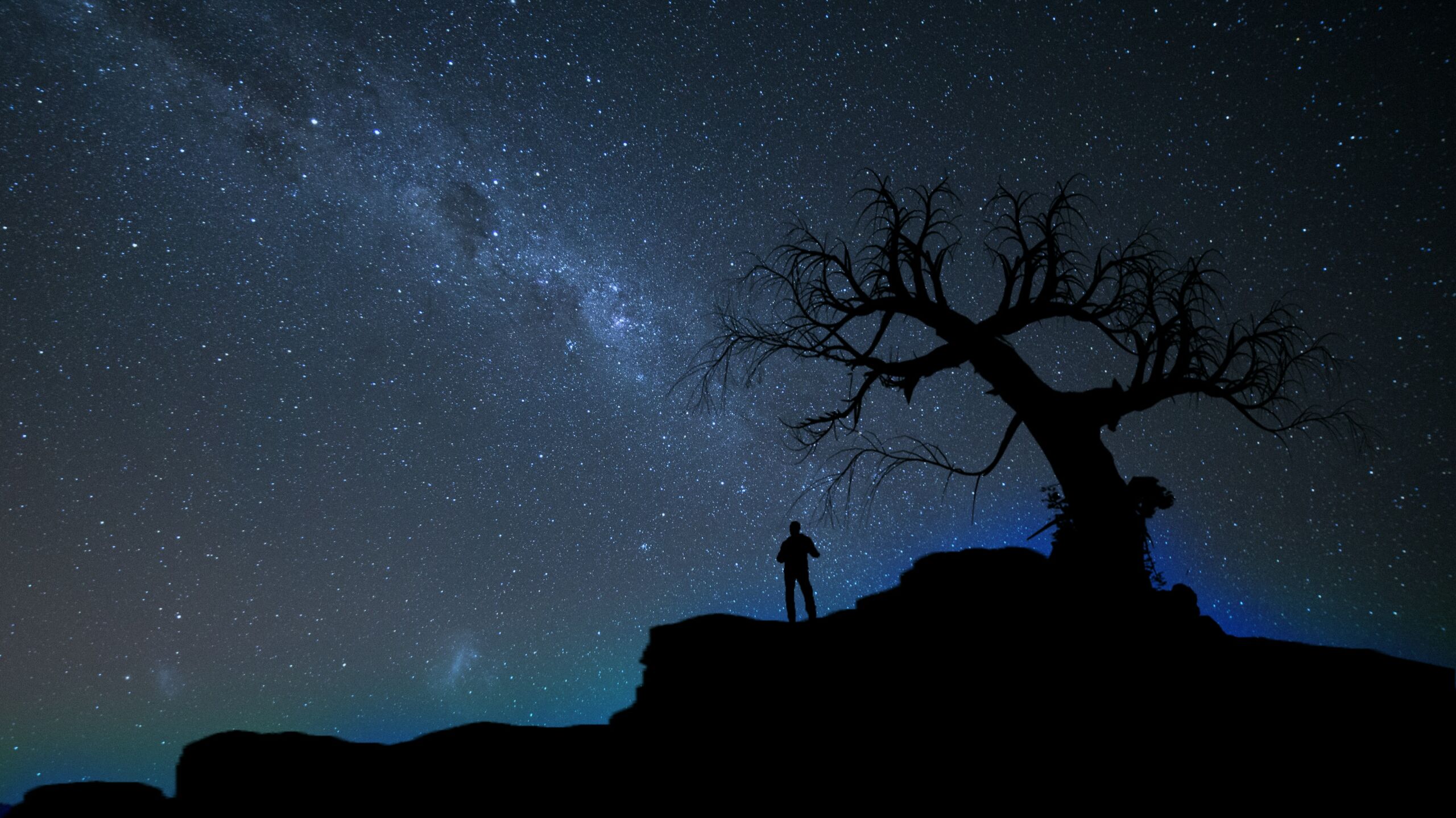 We are very excited to announce the 2020 IDA award recipients! Each year, the International Dark-Sky Association recognizes and celebrates the incredible achievements of individuals and groups who are committed to our mission to preserve the night. As leaders in their communities, the awardees play a key role in strengthening the global dark sky movement and empowering others to join the fight against light pollution.
The 2020 IDA Award Recipients Are: 
The Crawford-Hunter Lifetime Achievement Award

This award represents the highest honor that IDA bestows upon individuals who, in the course of their lifetime, have contributed an extraordinary effort to light pollution abatement.
John Hearnshaw FRSNZ, FRASNZ, MNZM (New Zealand)
John Hearnshaw is a New Zealand astronomer and Emeritus Professor of Astronomy at the University of Canterbury, New Zealand. From 1976 to 2008, this 2020 IDA Award Recipient was Director of Mt John Observatory. During this time, he took steps to protect the observatory from encroaching outdoor lighting from the nearby Tekapo Village. Specifically, he lobbied the Mackenzie District Council to include lighting regulations in their District Plan. This goal was achieved in 1981.
In 2010, these regulations were extended to include a large expansion of land inclusive of the town of Twizel. Consequently, this regulation's control of light led to the 2012 designation of the Aoraki Mackenzie International Dark Sky Reserve (AMIDSR). After this success, John formed the AMIDSR Board and was elected Chair, a role he continues to hold to this day. He is the driving force for the board, especially in organizing Starlight Festivals in 2013, 2015, and 2017. Under John's leadership, the AMIDSR was awarded the International Dark-Sky Association Dark Sky Place of the Year 2018.
Then, in 2019, John was the principal organizer of the New Zealand Starlight Conference. This IDA sponsored conference brought together participants from different backgrounds to discuss the inter-related themes of dark-sky protection. These themes include the effects of artificial light at night on star-gazing, the environment, and human health. John is an active member of the International Astronomical Union. He is especially involved with education, outreach, and protection of the night sky. Additionally, he is a member of IUCN Dark Sky Advisory Group. Further, John is the National Focal Point for New Zealand in the UNESCO Astronomy and World Heritage Initiative.
---
The Dr. Arthur Hoag and William T. Robinson Award

This award is given to an individual who has been outstanding in educating governmental organizations, businesses, and the public about the merits of outdoor lighting control ordinances.
Brian Espey (Ireland)
Brian Espey is an Associate Professor of Astrophysics at Trinity College, Dublin. He is also the leading expert and consultant on light pollution in Ireland. He has written several papers on the growth of light pollution there. Also, Brian led the first survey of night-time light in Ireland. As a result, these survey results fed into studies of the prevalence and influence of light on the environment and its role in human sleep disruption. Additionally, Brian is a founding member of the Dark Sky Ireland Network. Through this network, he continues to provide guidelines to county councils, environmental agencies, NGOs, and dark sky preservation groups. He is instrumental in helping Dark Sky Place applicants through the IDA guidelines and has also performed critical work on lighting guidelines.
Professor Brian Espey has made true progress in changing national policy for lighting in Ireland and supporting the Dark Sky advocacy community. Briefly, he has been essential in garnering awareness of dark and quiet skies among industry, government groups, students, researchers, amateur astronomers, and the general public.

---
The Galileo Award

This award is given in recognition of outstanding achievements in research or academic work on light pollution over a multiple-year period.
Karolina M. Zielinska-Dabkowska (Poland)
Asst. Prof. Dr. Karolina Zielinska-Dabkowska started her professional career as an architect. Then, she became a lighting designer. Through her work, she recognized the many adverse impacts of artificial light at night on human health, ecosystems, the environment, and the night sky.
In 2014, Karolina was given the Polish Prime Minister's Research Award. Her scientific research on the non-visual effects of light on humans, flora, and fauna, was awarded the International PLD-R Professional Lighting Design Recognition Award in the category of "Research".
Equally important, Karolina promotes and advances the mission of IDA to preserve the night sky in her work by authoring and co-authoring research articles on the topic. Additionally, she provides outstanding education to the lighting community via professional and scientific conference presentations. She also works with the policy-makers to combat light pollution through the lighting standards and guidelines she co-developed. Consequently, lighting practitioners implement these in their daily practice. In short, Karolina has had a profoundly positive impact on the lighting design community due to her consistent activity and sharing of research.
---
The Bob Gent Community Leadership Award

This award is given to an IDA Chapter or Chapter member who has demonstrated outstanding achievement at the local level in combating light pollution and fostering support for IDA's mission and programs.
Rosalia Lugo (USA)
Over the past 5 years, Rosalia Lugo has done amazing work to bring the subject of light pollution to students across Chicago and particularly the predominantly Latinx community of Little Village. She created an organization called Youth Organization for Lights Out (YOLO) as an after school and classroom education and outreach program. Through YOLO, she has inspired a young audience to not only be aware of the impacts of light pollution but to encourage them to become advocates in their community and across the city.
Rosy connected teens with the public in the design of an exhibit at the Adler Planetarium that uses their own voices to spread the word about light pollution issues. Rosalia has organized a number of large group field trips to dark sky sites for city teens. For many of them, this was their first experience of a starry sky. Furthermore, Rosy presented her work at the 2018 ALAN conference.
Rosy has helped to open the minds of a new generation of young people to the love of the night sky. She inspired them to become community activists regarding light pollution. Her work has spread the word about its impacts to tens of thousands of visitors to the Adler Planetarium.
---
The Dark Sky Defender Award

This award is given to individuals and organizations in recognition of their exceptional efforts to promote and advance the mission and programs of IDA by promoting quality outdoor lighting to reduce light pollution and its environmental impacts.
Dajana Bjelajac (Serbia)
Dajana is a tireless advocate for dark skies based in Serbia. Currently, she is a Ph.D. student and a teaching assistant at the Faculty of Sciences in Novi Sad. She has completed her Bachelor studies for Professor of Geography and master studies in the field of Geoecology. 
In addition to her studies, Dajana started her own NGO called Carpe Noctem. It is the lone voice for dark skies in Serbia. Their goal is to bring the beauty of the naturally dark sky back to people in cities who have lost sight of it. In an effort to introduce new people to the dark sky movement, the group organizes fun activities that introduce the idea of light pollution while appealing to their other interests such as "astrohikes". These events have been wildly popular and draw hundreds of people.
Additionally, after Dajana authored a book about light pollution, she received grants to distribute the book to schools in Serbia. Now, it is now to be translated into Italian and will eventually be shared in Italy. Learn more about her work here.

Andrea Castillo Flores (Chile)
Andrea Castillo Flores is dedicated to protecting and preserving the night sky in Chile. One of her proudest accomplishments is the creation of the First Brigade for the Protection of the Skies of the Coquimbo region. This program was created in 2015 in the astronomy workshop of the Patricio Lynch School. One of the group's objectives is to educate their community on the importance of dark sky-friendly lighting. For example, they carry out awareness campaigns on the protection of the skies.  In addition, the First Brigade made the first diagnosis of light pollution carried out by the children. At the 13th Pan-American Lighting Congress LuxAmérica, Andrea and her students received the award for Analysis of Public and Private Luminaires.
In 2017, their work was exhibited at the Summit of the Chilean Network for education and outreach of Astronomy. Then, in 2018, they presented a light pollution report to a mining company called Minera Teck Carmen de Andacollo. This company was one of the main sources of light pollution in the area. As a result, they reached an agreement with the managers of the mining company to gradually reduce their light emissions. Together the Brigade has created awareness of light pollution in both children and adults and raised their eyes upwards to appreciate the treasure of the night sky above.

Iree Wheeler (USA)
Iree Wheeler was instrumental in the International Dark Sky Place application of Waterton-Glacier International Peace Park. The park, which encompasses both Glacier National Park in Montanna, U.S. and Waterton Lakes National Park in Alberta, Canada, is the first (provisional) International Dark Sky Place to span an international border. This made the process more complex than usual.
Throughout the process, Iree ensured that staff from both parks had accurate information about the impact of light pollution on people and wildlife for live presentations as well as videos and other multi-media products. Additionally, she gave night-sky presentations at brown-bag seminars at the Waterton-Glacier Science and History Day. She also worked with multiple videographers in the development of a short video. This video details the process of getting Waterton-Glacier designated as a Dark Sky Park and the importance of dark skies to wildlife and humans.
Iree diligently continues her collaborative work to ensure that, when permitted, steps are taken to address each park's lighting shortfalls. This will eventually allow Waterton-Glacier to become a full-fledged IDA Dark Sky Park. Before her arrival in the park, night-sky friendly lighting requirements weren't a standard consideration in park operations. Today, the parks' concession companies and park staff are all aware of its importance and necessity. As a result, any discussion of lighting takes place within the context of it being dark sky friendly.

Australasian Dark Sky Alliance (Australia)
The Australasian Dark Sky Alliance was established in 2019 in an effort to bring groups working to create awareness about the impacts of artificial light at night together. They work to educate both policymakers the public about the importance of night environment conservation.
Most recently, the Australasian Dark Sky Alliance made an official attempt for a Guinness World Record for "most users to take an online environmental sustainability lesson in 24 hours". On June 21, 2020, scientists asked all Australasians to step outside on the longest night of the year to help measure light pollution around the country. Their goal was to help researchers create a map of the region's darkest skies, and learn about light pollution and its effect on people, animals, and astronomy. The results were over 7600 Globe at Night measurements, 6819 from Australia, and at least 4382 became official record holders. According to founder Marnie Ogg, the information will help councils plan for darker skies and create opportunities for tourism. 

Sergio Montúfar (Guatemala)
Sergio is an astrophotographer, based in Guatemala, and working across Latin and Central America. His objectives are to teach the negative impact of light pollution, inspire us to look at the stars, value the astronomical roots of the region, and positively influence sustainable development.
Sergio believes that astrophotography is the best way to create a sense of appreciation and understanding of the value of our night sky, and its connection to the cultural heritage of the Mayan civilization still present to this day.
He has regular meetings with Guatemala's ministry of culture about protecting dark skies as a cultural heritage for Guatemala. He has even presented to the King of Spain! His work throughout Guatemala and much of Latin America raises awareness about the cultural resource of dark skies. Learn more about Sergio here. 

Doug Arion (USA)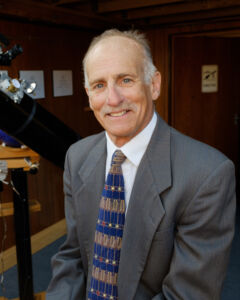 Doug Arion is a recently retired professor of astronomy and educator. He is described as an unstoppable force in the dark sky movement. Doug partnered with the Appalachian Mountain Club (AMC) – the oldest conservation organization in the United States to develop dark-sky programming. This programming takes place at all AMC huts and lodges throughout the White Mountains and the Northeast. It includes IDA material, telescopes, trained guides, talks, and planetarium shows; all with dark-sky messaging. In addition, he was able to get the AMC lodges to adopt dark-sky friendly lighting.
Also, Doug leads an NSF-funded science communication project that trains undergraduate students in light pollution communication and positions them at AMC for summer science outreach astronomy guide positions. This project delivers dark sky messaging to over 10,000 people each year.
Additionally, Doug has been diligently working for years to establish Maine Woods Dark Sky Reserve, which is gaining momentum. He is also a member of the American Astronomical Society Committee on Light Pollution, Radio Interference, and Space Debriscontributes. Doug gives regular talks and planetarium shows around the Northeast on dark skies.  He also interviews with the media about dark skies. Through his work, he has opened the eyes of tens of thousands of people to the wonders of the night sky, the perils of careless outdoor lighting, and the possible paths forward to regain the starry sky.

Tyler Nordgren (USA)
Dr. Tyler Nordgren works faithfully to generate substantial interest in astronomy and the beauty of the night. Through the years, he has generously donated artwork to many dark sky related causes, been an ardent supporter of stargazing in parks, and has helped to popularize astrotourism. Public interest in his artwork, programs, and books has helped others make the case for the economic benefit of dark skies. Dr. Tyler Nordgren skillfully weaves conservation messages into his works. His artwork is recognizable and his public speaking engagements are inspirational. Additionally, he put words to the beauty of the night sky which motivates us all. Dr. Tyler Nordgren is one of those rare individuals who can connect to people on scientific and artistic grounds, and as such, has generated substantial interest in astronomy and the beauty of the night.

Al Brothers (USA)
Al Brothers is a professor at North Carolina State. As president of the Sherwood Villa Condo Association, he launched an awareness campaign that was embraced by the local non-profit, Sherwood Forest Friends. This campaign has helped to educate local residents and businesses in the area about their vulnerable population of Blue Ghost fireflies. This species is particularly adverse to blue light. Al also made presentations to the Architectural Review Board in Sherwood Forest and is working to incorporate IDA standards into new construction and existing lighting.
Additionally, he has made many presentations and demonstrations in the community to address the growing sky glow from nearby cities of Asheville and Greenville, South Carolina. Furthermore, he has been educating the director of city planning, the city parks director, and various suppliers and installers of lighting fixtures in Raleigh, North Carolina about the many benefits of dark skies.
On top of that, Al has been diligently working to educate beach cities in South Carolina about the effects of light pollution on sea turtle populations. Al is a leader in championing environmental causes. He hopes to leave behind a clean, healthy, and sustainable world for future generations.
---
The Rising Star Award

This award honors students of any grade level who demonstrate an enthusiasm for and commitment to dark sky conservation or research into natural darkness and light pollution.
Exodus CL Sit (Hong Kong)
Exodus is a student from the Hong Kong University of Science and Technology. He is actively engaged in night sky protection. After participating as the Chairperson of the University Astronomy Club, Exodus started his social innovation as the External Vice-President of a local astronomical organization and guest speaker of the Hong Kong Space Museum. Exodus is also the National Coordinator of Astronomers Without Borders, Dark Skies Ambassador of International Astronomical Union, Educational Committee of Aurora Association, and an IDA Advocate.
Through his work, he promotes night-sky protection and nature conservation. For instance, he supports global festivals and collaborates with overseas experts. In the past few years, he has started promoting night-sky protection through various media outlets reaching more than one million people. Furthermore, Exodus has garnered a large social media audience, and cumulatively reached over 150,000 views on social media.

Save Our Stars Initiative (India)
Save Our Stars is an initiative to spread awareness about light pollution based in Delhi, India. The initiative is taken up by Deep Anand and several volunteers. The team has hosted many public presentations about light pollution along with evening sky observations with telescopes. Additionally, they have hosted a number of seminars and workshops about light pollution in schools. This has allowed them to attract the attention of the youth towards the problem of light pollution. One of their greatest accomplishments was setting up an exhibit at an educational fair. There, they were able to spread awareness to thousands of people. Also, the group regularly post outreach photos and videos on their Instagram account, @save_our_stars. They have educated many people about this problem of light pollution and urged them to use the methods of reducing it.

Sophie McQuillin and Roisin Grant (Ireland)
Sophie and Roisin have competed in an all-Ireland school science competition called the British Telecom Young Scientist Exhibition. For their study, the students have practiced the scientific method with the aim of demonstrating a correlation between air and light pollution. The Young Scientist event is for students in the 12-19 age group from 237 schools across the island of Ireland.
Sophie and Roisin won the top award in the junior section for their light pollution project entitled "An Investigation into the Photolytic Degradation of the Nitrate Radical (NO3) by Light Pollution in Cork City and County". This was quite a complex undertaking with the requirement for professional chemical testing of the samples. Through their work, they have raised the profile of dark skies and light pollution within Ireland as their project work garnered media attention as well as from the 55,000 school students as well as members of the public who attended.

Uchenna "JJ" Nnawuchi (USA)
JJ Nnawuchi has taken many bold actions to call attention to light pollution. Beginning in sixth grade, he wrote letters, made phone calls, and spoke during public comment sessions at Cook County board meetings. Concerned about the growing light pollution in Chicago he called Mayor Rahm Emanuel. And he continued to call until he was able to speak directly with him about light pollution. As a result of his valiant efforts, JJ was interviewed multiple times by WBEZ, the Chicago NPR public radio station. He also volunteered at the Speak up for Science event at the Field Museum of Natural History. Additionally, he has volunteered with the Chicago Astronomical Society and spoke at their meetings about light pollution. 
JJ showed the same extraordinary leadership during a school project this past year. He started an after-school astronomy club which included the study of light pollution. He also contacted the school's principal about his concerns with light pollution. The principal was open to JJ's ideas for a school project. 
JJ is eager to reach out and volunteer whenever possible. He often attends Chicago Park district public meetings to talk about light pollution. Subsequently, Park District Superintendent Mike Kelly granted JJ a meeting with one of his staffers specifically to talk about lighting for the Chicago Park District, the third-largest park district in the country. 

Gabriella Dakin, Ysidro (George) Padron, Cole Reynolds, Elijah Cook, Christian Vanover (USA)
This inspiring group of students won a national science contest with their project on light pollution. Their accomplishments demonstrate that young people can have a dynamic impact on the dark sky movement. Through their project, they have helped to educate their community on the perils of light pollution. Having won a national award in a science competition, they also were given statewide recognition. You can find more information on that here. They represent our future and we couldn't be more excited to see what they do next.

Rebecca and Charlotte Turner (USA) and their website, DarkSkies4Kids.org
Rebecca and Charlotte created their kid-friendly website, darkskies4kids.org,  because they saw the need for children to learn about light pollution. They state, "A lot of the light pollution websites we have seen are not for kids, they have a bunch of big words and just are not fun to read. We have only seen the Milky Way once in our life and even then it did not look like all the cool pictures you find online, you could barely see it. So we want to take action and help stop light pollution so that people around the world can see the Milky Way." The website provides information about the impacts on wildlife and people and provides ways to address light pollution.
---
The Dark Sky Place of the Year Award

This award is given in recognition of a recent exceptional achievement to an International Dark Sky Place.
Pic du Midi Dark Sky Reserve (France)
Pic du Midi Dark Sky Reserve in France is made up of 3,211 km2 of dark sky area and has become a destination for serious stargazers around the world. The reserve draws a staggering 1.5 million visitors per year. Pic du Midi has worked to establish night ecological corridors known as "Trame Sombre (dark framework)" in the Pyrenees National Park. Additionally, they have launched a sky quality measurement program using both photography and a citizen science campaign to monitor light pollution growth and communicate its impact. Following this commitment to awareness and education, the Pic du Midi has established a website with educational activities for school-aged children.
Additionally, the Reserve uses innovative outreach efforts, including an annual NightScapade Festival. These efforts encourage people to think deeply about the value of the night, the science of protecting it, and the impact of light pollution. Since its designation, thirty towns in and around the reserve have renovated public lighting. More information about the Reserve, including annual reports, can be found here.
---
Congratulations to all 2020 IDA award recipients!