News
Guest Writer
In Search of the Stars: An Artistic Collaboration Between Two Dark Sky Advocates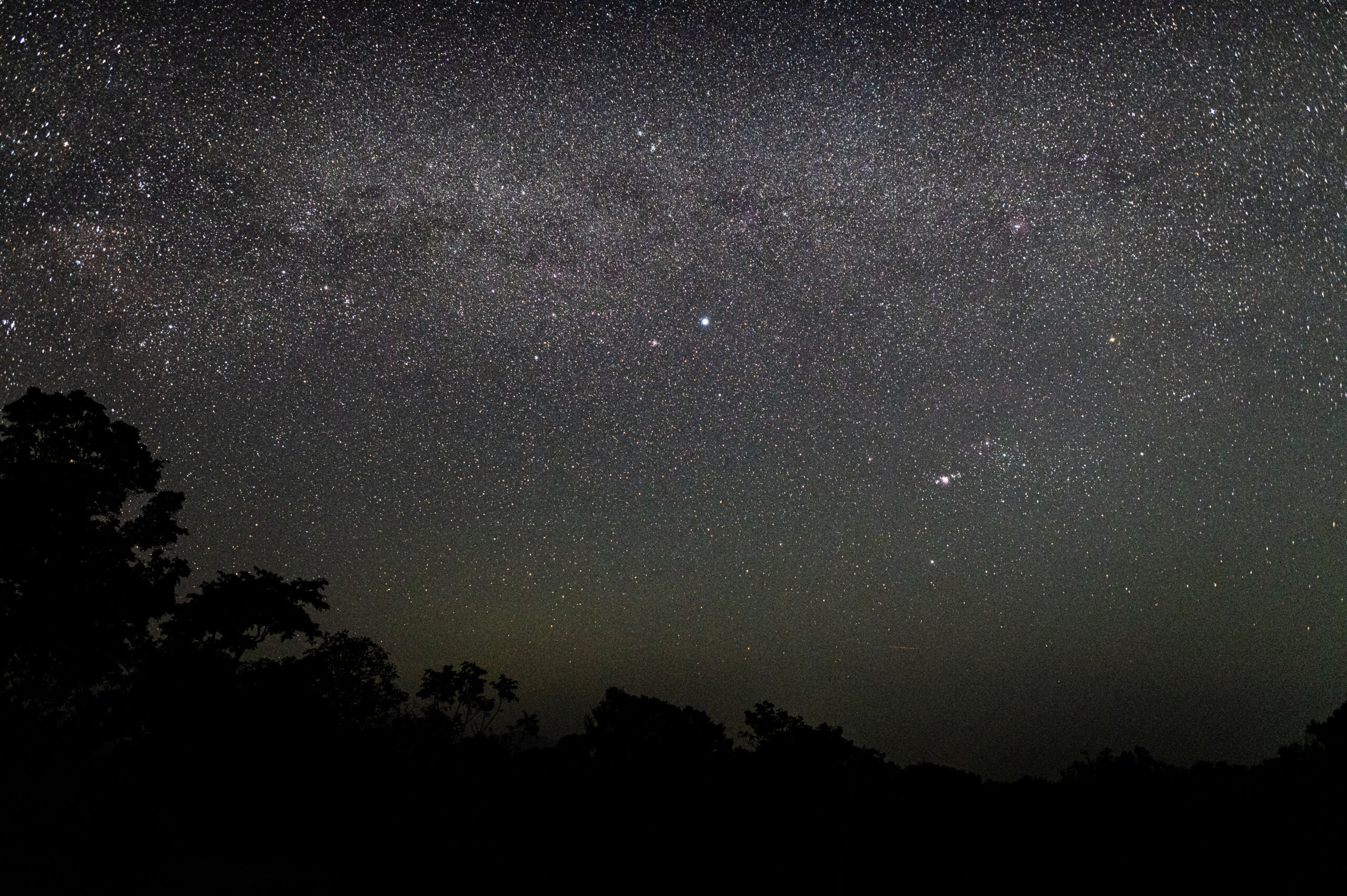 The following is a guest post by IDA Advocates Sriram Murali and Nurul Syahirah Binti Nazarudin about their artistic collaboration on a project titled 'In Search of the Stars.'
I often wonder how it would have been to grow up under a sky full of stars and how that would have shaped and influenced my life. Most people are not even aware the stars are hidden. How can you feel its significance when you don't even know its existence? I have seen and been inspired by many dark skies in National Parks across the U.S. But, every time I visit my hometown of Pollachi, India, the skies are bland, and I feel a loss of perspective. How do I convey to my family the immense pleasure I get under a sky full of stars when they have never seen one?
Earlier this year, I had the chance to spend a few months at home after a very long time. This was a perfect opportunity to explore the starry night skies around my hometown. There are many dark sky landscapes close to home, but there's one problem–they are all in and around a Tiger Reserve where elephants, tigers, and leopards are very active at night. However, the challenges involved were sure to make this experience even more satisfying.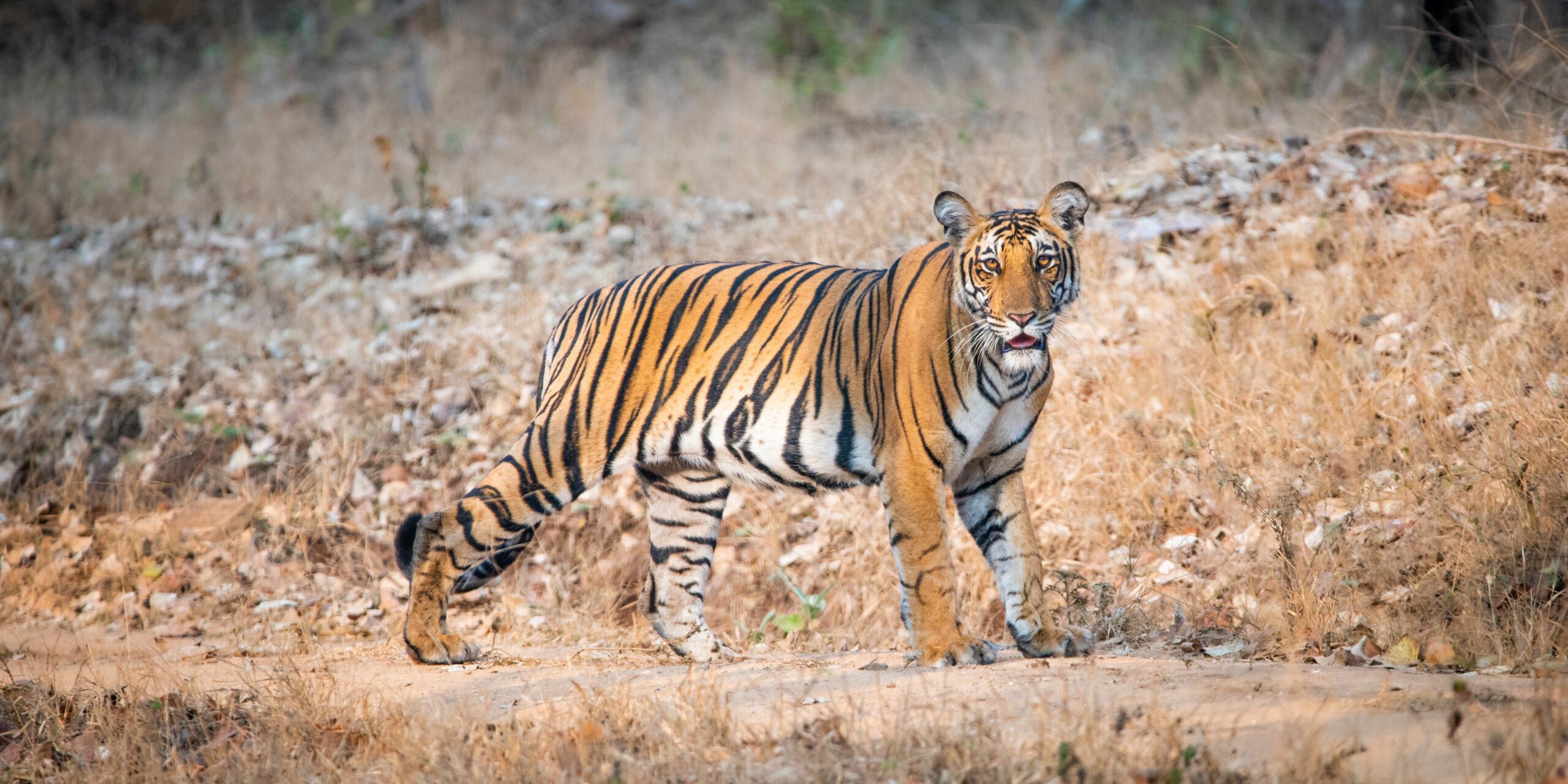 The first couple of times, I ventured out close to the jungles at night. There was a sense of fear with the possibility that wildlife was lurking just around the corner. But, the skies were exceptionally dark. At the sight, I was overcome with emotion, and I could feel tears in my eyes from having seen a sky full of stars at home for the first time. Soon, the sheer joy of what true darkness feels like replaced the fear. It was all-encompassing. The orchestra of the insects, frogs, owls, and other nocturnal life was blissful. I felt as if I had been transported to a time hundreds of years in the past. Add to that the beauty of the flashing fireflies with countless stars twinkling overhead. I was seeing what our ancestors saw, and that feeling was powerful.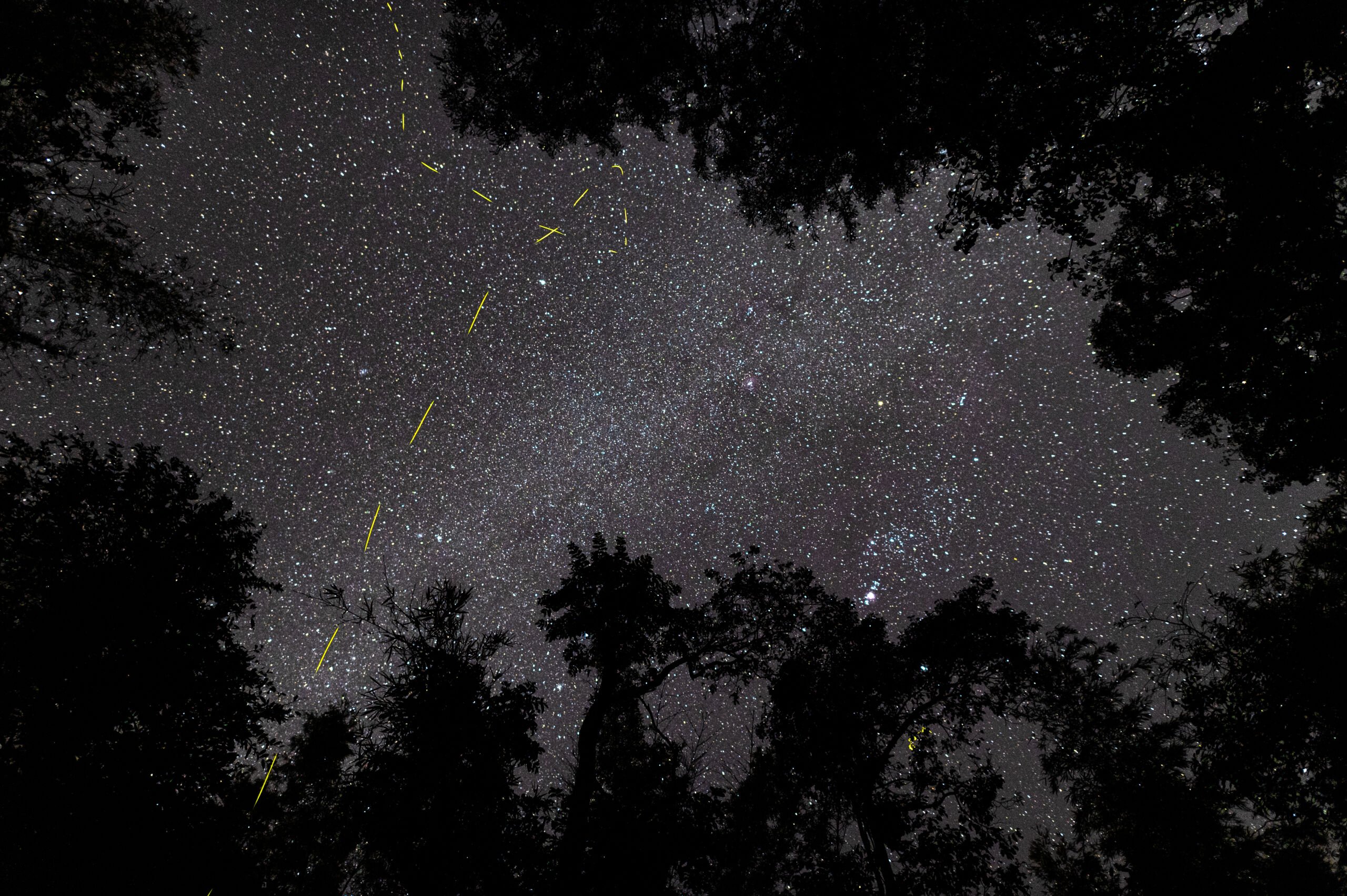 At one particular location, with the foothills a few hundred feet away, deer and bison grazing at a distance, elephants lurking around the corner, fireflies lighting the landscape, and countless stars overhead, I was engulfed by the truest form of darkness. A naturally dark place is also a naturally wild place.
I collaborated with the talented Dark Sky Advocate and artist, Nurul Syahirah Binti Nazarudin (also known as Syahirah Stargazer) to convey this powerful feeling. Her art adds life to the already glorious nocturnal habitat and transports one to the location even though she has never seen it for herself–such is the imagination and creativity of a talented artist. The artwork (seen below) depicts a typical nocturnal landscape at the Western Ghats of India. This one is at the 'Anamalai Tiger Reserve.' Asiatic elephant, Indian gaur, spotted deer graze at the foothills, a jungle owlet is moving to hunt, and the fireflies and the Milky Way light this magical landscape. Bringing out such details with meticulous planning took Syahirah over six months to paint this on a canvas.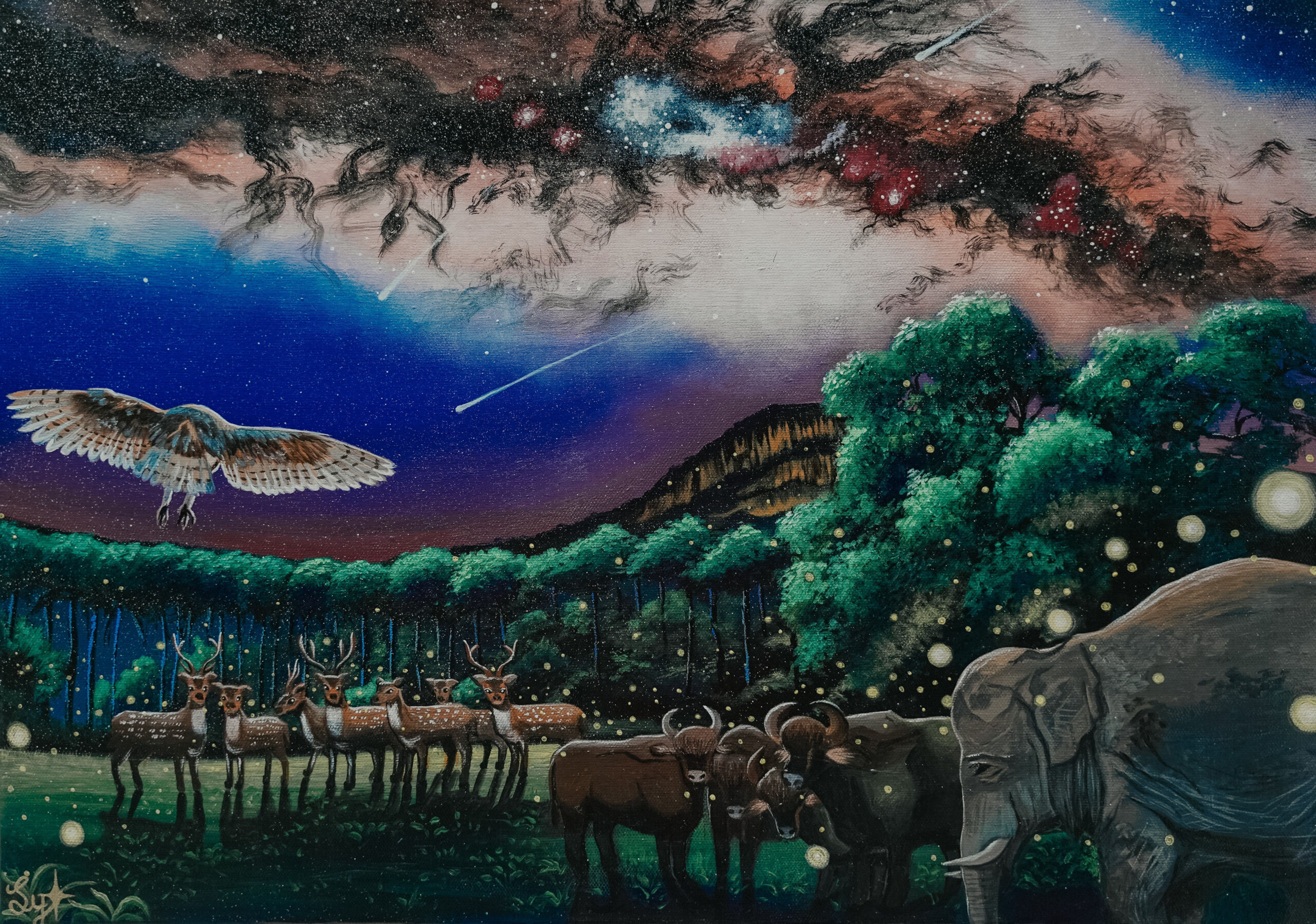 Syahirah added, "Sriram's description of the place made me feel nostalgic for a place I've never been. Creating this painting took me there, and I felt at home under the dark night sky surrounded by nature. The ancients saw the landscape and the sky as a whole, and this is one of the messages I want to convey in this painting; The quality of the night sky is reflected in the environment on Earth. A place with dark skies guarantees a healthier ecosystem for humans, flora, and fauna. We are all connected. I can't emphasize enough how important it is for society to be aware of the dangers of light pollution and work together to restore the dark night sky. Thus, through all forms of art, we bring you a masterpiece that connects us all to the dark sky."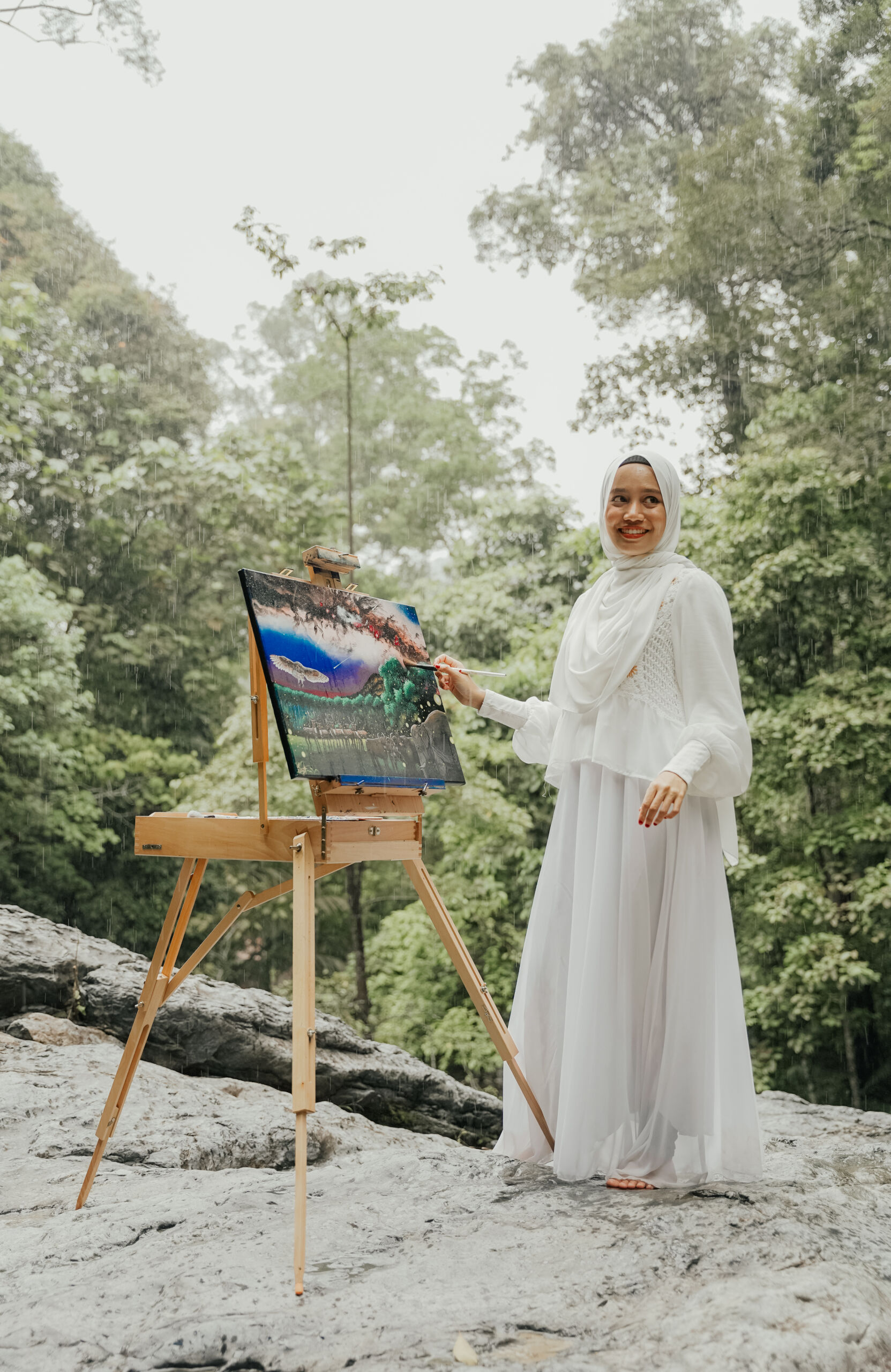 From the dark skies to the nocturnal wildlife, insect sounds to sparking fireflies, this has been such a fulfilling experience. Sharing it with my family made it all the more special. With that, I'm happy to announce my next film, In 'Search of the Stars,' showcasing this journey and what true darkness feels like.
Looking for more information?
Sriram will release a trailer for his film 'In Search of Stars' soon. You can follow his Instagram or Twitter accounts for updates.
For more of Syahirah's art, you can follow her on Instagram and Twitter.