News
News
International Dark Sky Park Offers Sky and Earth Camp for Youth this Summer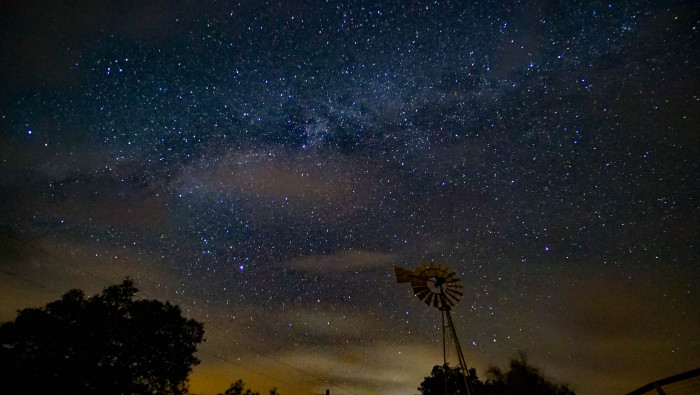 The UBarU Camp and Retreat Center is a 144-acre property located in Texas Hill Country. Owned and operated by the Unitarian Universalist Friends Retreat Foundation, UBarU was designated as an International Dark Sky Park in 2015. Last year, thanks to a major gift from a philanthropic family foundation, UBarU built a Youth Astronomical Observatory to enhance youth science and astronomy education. With a motorized sliding roof and several high-quality telescopes, the observatory can accommodate about twenty people. 
UBarU has been integrating dark sky programming into its summer camps and visitor programs since becoming an International Dark Sky Park a few years ago. This year, for the first time, UBarU is offering a week-long Sky and Earth Camp for campers aged eleven to fourteen. According to the website, the camp will offer "a combination of basic astronomy and science related to good stewardship of the Earth and the sky." Experienced astronomers and science educators will help lead the youth camp, which runs July 28 to August 3, 2019. Along with hands-on instruction in using the stars to navigate and photographing astronomical objects, campers will also learn about renewable energy, water conservation, and sustainability. 
Caring for the earth is a core value and a deep commitment of the leadership at UBarU. Roy Ellzey, manager of the site, says "We want the center to be as sustainable as possible." Solar power and water conservation measures are used on-site, and 134 acres of the property are subject to a state Wildlife Management Plan. Ellzey says, "People talk about sustainable living. Here at UBarU, we're not just talking about it, we're doing it — and we're teaching kids about it." 
Ellzey, a retired computer science professor from Texas A&M University, is a long-time amateur astronomer. He started going to UBarU with his family to stargaze in 2004 and became a member of the nonprofit board that manages the site in 2008. Ellzey led the effort to seek IDA certification as an International Dark Sky Park, and also helped build dark sky programming into the summer camp curriculum. He says, "When kids see Saturn for the first time, it blows them away. It makes it real, and they get excited."
With a PlaneWave 12.5" CDK, a Sky-Watcher 16" GoTo Dobsonian, a Celestron Nexstar 127mm SLT, and a Coronado SolarMax III 70 BF15 in its 500 square foot Youth Astronomical Observatory, UBarU is well-equipped to offer kids a view of Saturn — or any other planet in our solar system — for the first time. With its science-based camp curriculums, UBarU is not only helping to educate kids about the importance of protecting dark skies and taking care of the planet, but also teaching the next generation of adults to value the night sky and the earth's resources.