News
News
James River State Park, Virginia named an International Dark Sky Park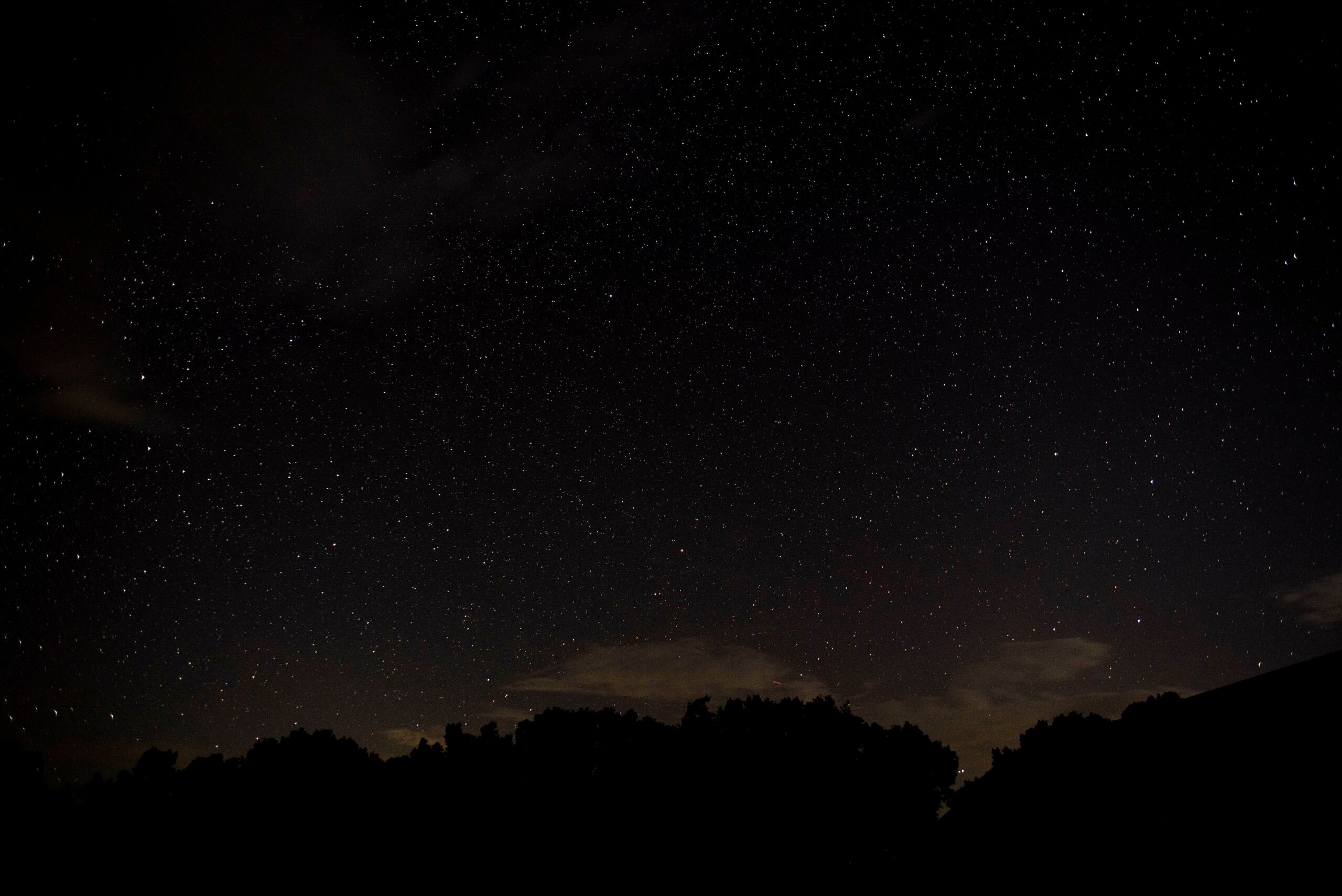 FOR IMMEDIATE RELEASE
Date: March 19, 2019
RICHMOND, Va. – What began as a project for Lora Callahan to earn her Girl Scout Gold Award has ended with James River State Park being named an International Dark Sky Park by the International Dark-Sky Association (IDA).
Now a senior in high school, Callahan and her mother Valerie Callahan of Lynchburg will be on hand for the official ceremony on April 5 at 7 p.m.
James River State Park in Buckingham County will become the second state park in Virginia, the 44th park in the United States and only the 64th park in the world with the designation. James River State Park is managed by the Virginia Department of Conservation and Recreation (DCR).
Nighttime light pollution is common east of the Mississippi River, and natural nighttime darkness is disappearing, making stargazing more difficult. Dark Sky designation recognizes areas and organizations working to maintain spaces where the public can see stars more easily.
The designation was achieved through the establishment of an outdoor lighting policy that minimized light pollution, through outreach to the local community, and by hosting and promoting programs for guests to enjoy stargazing.
"Lora and Val Callahan are just as responsible as park staff for us receiving the designation," said James River State Park Manager Andrew Philpot. "Working with park staff, Lora helped change light bulbs, helped make special light fixtures and made posters to promote the dark sky program to our visitors. Lora and Val both worked tirelessly on the application, culminating two years of hard work."
"With materials, new fixtures and labor, we have probably invested around $3,000 over the past couple of years," he said. "Our exterior lighting is nearly 99 percent IDA compliant."
The park will celebrate international designation with special presentations, snacks and an opportunity to view the stars through telescopes provided by the Richmond Astronomical Society and the Crewe Astronomy Club.
"We are pleased to recognize efforts at James River State Park to protect Virginia's night skies," said IDA Executive Director Ruskin Hartley. "The new dark sky park is a wonderful opportunity for Virginians and all Americans to enjoy the wonders of the night sky."
"James River is the second state park, after Staunton River State Park, granted this designation," said Virginia State Parks Director Craig Seaver. "The designation recognizes our commitment to providing visitors with the best opportunities to enjoy the night sky and to protect all natural resources, from dark skies to water, land, and wildlife."
Staunton River State Park was named an International Dark Sky Park in August 2015.
The 1,561-acre James River State Park in Gladstone is in the heart of central Virginia. In addition to river access and other recreation opportunities, the park offers overnight accommodations in campgrounds and cabins.
"Spending the night in James River State Park will be a new experience for many people," Seaver said. "Visitors don't know what the night sky can look like until they stand in a dark sky park like this, and look up to the heavens."
About the IDA Dark Sky Places Program
The International Dark Sky Places conservation program recognizes excellent stewardship of the night sky. Designations are based on stringent outdoor lighting standards and innovative community outreach. For more information about the International Dark Sky Places Program, visit https://darksky.org/night-sky-conservation/dark-sky-places.
About IDA
The International Dark-Sky Association, a nonprofit organization based in Tucson, Arizona, advocates for protection of the nighttime environment and dark night skies by educating policymakers and the public about night-sky conservation and by promoting environmentally responsible outdoor lighting. More information about IDA and its mission may be found at https://darksky.org.
Additional contacts:
International Dark-Sky Association Program Manager Adam Dalton, [email protected], 520-347-6364
James River State Park manger, Andrew Philpot, 434-933-4355.