News
News
Kerem Asfuroglu: Dark arts and community lighting
Kerem Asfuroglu founded lighting firm Dark Source to creatively address light pollution. He's involved in initiatives to implement dark sky lighting in communities such as the town of Presteigne in Wales.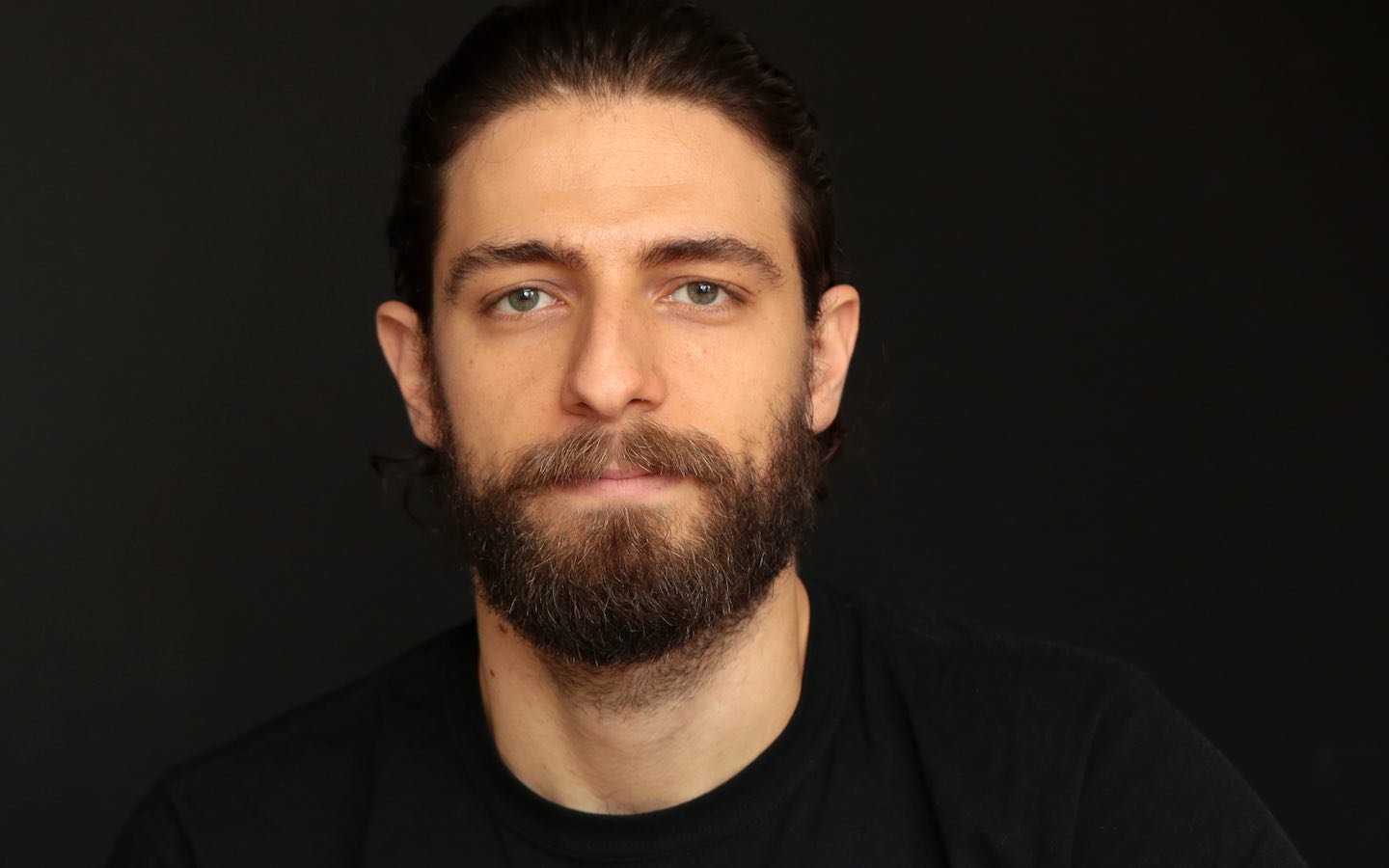 Each month DarkSky International features an DarkSky Advocate from the worldwide network of volunteers working to protect the night. This month we're highlighting the work of Kerem Asfuroglu in the U.K. and Ireland with an article by Megan Eaves.
Lighting designer, artist, and dark sky advocate – and I would add philosopher and light historian to that list – Kerem Asfuroglu is one of those rare individuals that approaches light pollution from almost every angle. Hailing originally from southern Turkey, Kerem earned an MA in Architectural Lighting Design from Hochschule Wismar in Germany and then moved to London, where he worked for eight years as a designer at a commercial lighting firm. During that time, he worked on a range of high-profile projects, including the Battersea Power Station Redevelopment, Covent Garden Site-wide Lighting Improvement, Marble Arch Place Development, and Shakespeare's New Place Visitor Experience.
"More and more, light pollution and the issues surrounding it gained momentum, and we had a better understanding towards it," Kerem says. "I couldn't help but realize that maybe these big projects we were working on, which were driven with commercial ambition where light becomes a visual embellishment tool, were not necessarily the right way of doing things."
Not long after, Kerem founded his own lighting firm, Dark Source, born out of a personal art project. "I wanted an artistic outlet, and it started as a little bi-monthly magazine – at the time, it was known as Arc," he recalls. "It was published as two-page short stories every two months. And that was a great place for me to project some creativity and have an outlet that explored our relationship with light and darkness."
I first met Kerem on a Zoom call during the depths of the 2020 lockdown. We connected because we were both working toward dark skies in one of the world's most light-polluted cities: London. It takes a particular brand of person to take on light pollution in a major metropolis, and you don't need to spend 10 minutes with Kerem to sense the passion and duty of care with which he approaches his work.
One of Kerem's recent artworks is Penumbrella, an installation that shows how light pollution in central London is so extreme that wasted light can be used to charge solar panels at night. The device is an umbrella with mini-solar cells that leech energy off of surrounding glare and wasted light to power itself instantly without batteries or sensors. Kerem says the idea came when he was imagining a future so light-polluted that people would carry umbrellas to shield themselves and create their own darkness.
Since 2019, Kerem has been working with the town of Presteigne (pronounced "preh-steen") in Wales to implement new street lighting with the goal of applying to become the first DarkSky International Dark Sky Community in Wales.
"Initially, we started off with a very small group within the community that really wanted to push for [dark sky lighting]," says Kerem, adding that first, they did a test, retrofitting street lights on Presteigne's main street. The community response was overwhelmingly positive. "It kind of snowballed into this unstoppable movement. The county council is now planning to roll it across maybe 20 towns. And that's the kind of overarching, ripple effect that we wanted to achieve."
Through the initiative of DarkSky Officer Dani Robertson, Kerem also re-designed the lighting scheme at Plas Y Brenin, an outdoor sports center located in Eryri (Snowdonia) Dark Sky Reserve. The project won several design awards, which Kerem attributes to a broad approach with finesse. "This is not about just downlighting to death, and it just looks very flat," he says. "You can still have drama; you can still have contrast; you can still have theatricality or some architectural illumination, as long as it's done judiciously."
Now, Kerem is working with the town of Newport, Ireland, alongside local dark sky champion Georgia MacMillan, to implement an ambitious lighting master plan for the town that will support and extend the impact of neighboring Mayo Dark Sky Park.
"The most public consultations I've ever had was for Newport," Kerem says, referring to the high level of community engagement and support that the Newport lighting plan has received among locals. "You're meeting people, they're asking questions. It's fantastic."
So much of my conversation with Kerem for this article centered on the importance of the diverse variety of backgrounds, skills, interests, and contexts that different individuals contribute to the dark sky movement.
"We can only do so much [individually], but as we come together – this is what I like about the dark skies movement," he says. "I think we've not felt this invigorated until now because we know the numbers. We know how many people are interested in this. And if I encounter a problem, there are definitely people to call and whom I can consult."
Kerem is quick to remind me, too, that the success of the dark sky movement could not happen without hard-working, passionate communities.
"I hope people never forget, it was actually the small communities that made this success. Dark sky destinations are not just about having no light pollution. They're cultural beacon points, as well. You go there and you get inspired by something, and then when you come back, you bring it back with you. And then the inception is already there. That clock is now ticking. You'll do something about it – maybe in a week or maybe two years down the line. But it's in you now."
You can follow Kerem on Twitter @keremasfuroglu and Instagram @darksourced or learn more about his work at dark-source.com.
To join the DarkSky Advocate Network, go here!