News
News
Tokyo's Outlying Island, Kozushima, is Recognized as a Dark Sky Island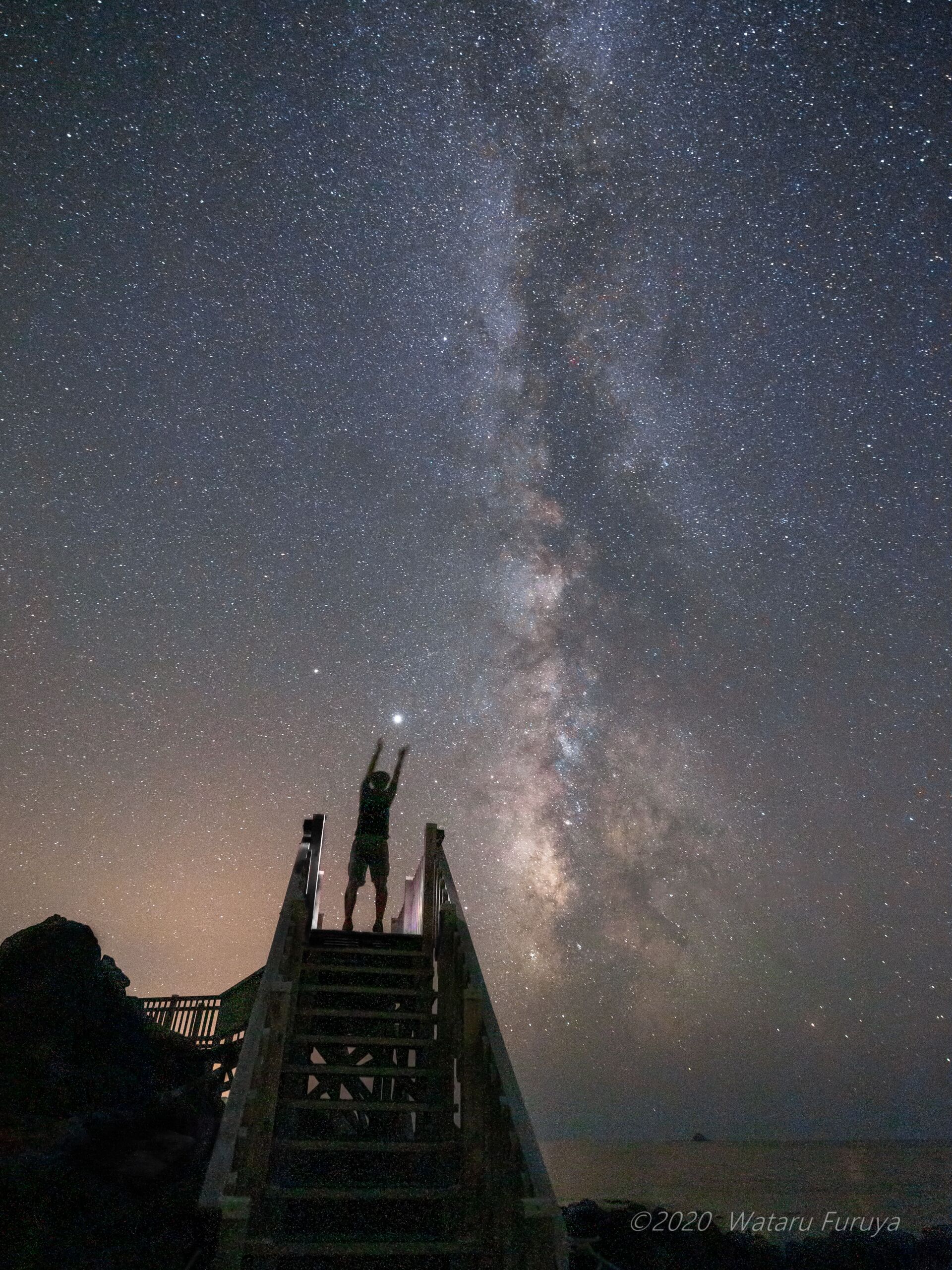 Kozushima Island, a remote island in Tokyo, has been designated by IDA as an International Dark Sky Park (a Dark Sky Island). This is the second International Dark Sky Place in Japan after Iriomote Ishigaki National Park in Okinawa Prefecture.
Kozushima is one of Izu Islands, located about 180 km south of Tokyo metropolitan area, and can be reached in four hours by jet boat or 30 minutes by air from mainland Tokyo. The island, with an area of 18.58 km², is surrounded by a rich natural environment centered on the towering Mt. Tenjo, and the water quality and clarity of the sea is ranked as the best in Japan.
In Kozushima Island, remarkably dark night skies are preserved, and many tourists visit the island for stargazing. In order to preserve this precious nighttime natural environment, the village enacted a new light pollution prevention ordinance and carried out a major renovation of the island's outdoor lighting in a short period of time. This has transformed the night light environment on the island, and its amazing results can be found in this article.
This is the first time in Japan that a single municipality has taken measures against light pollution in its entire area, including its central part, and it is expected that this movement will spread to other areas in the future as a model case of new sustainable and environmentally friendly regional development.
"We are very proud of the work that Kozushima has done to reverse the trend of light pollution and protect dark skies in Japan," said IDA Executive Director, Ruskin Hartley. "The island now serves as a great example of how to effectively reduce light pollution and responsibly use outdoor lighting."
"The establishment of Japan's second dark-sky place in Tokyo will be greeted with amazement and praise around the world. The night view in Kozushima Village has been dramatically changed to one that is friendly to the starry sky, the environment, and the residents by installing dark-sky friendly lighting. I would like to express my respect to Kozushima Village and the people concerned for their progressive efforts to preserve the natural environment and the starry sky." explained IDA Tokyo chapter leader Nobuaki Ochi.
Kozushima Village Mayor Hiroshi Maeda released a joyful comment. "I have been looking forward to our village's 'International Dark Sky Park' certification. It is of deep significance to me, and I pledge to preserve Kozushima's beautiful starry sky for generations to come. We will continue to improve our tourism reception capabilities so that many visitors can come and enjoy starry sky tours. All of our residents and I are waiting to welcome you to 'Dark Sky Island' Kozushima."