News
News
Lessons From the Dark: How The Night Can Help Us Cope with Crisis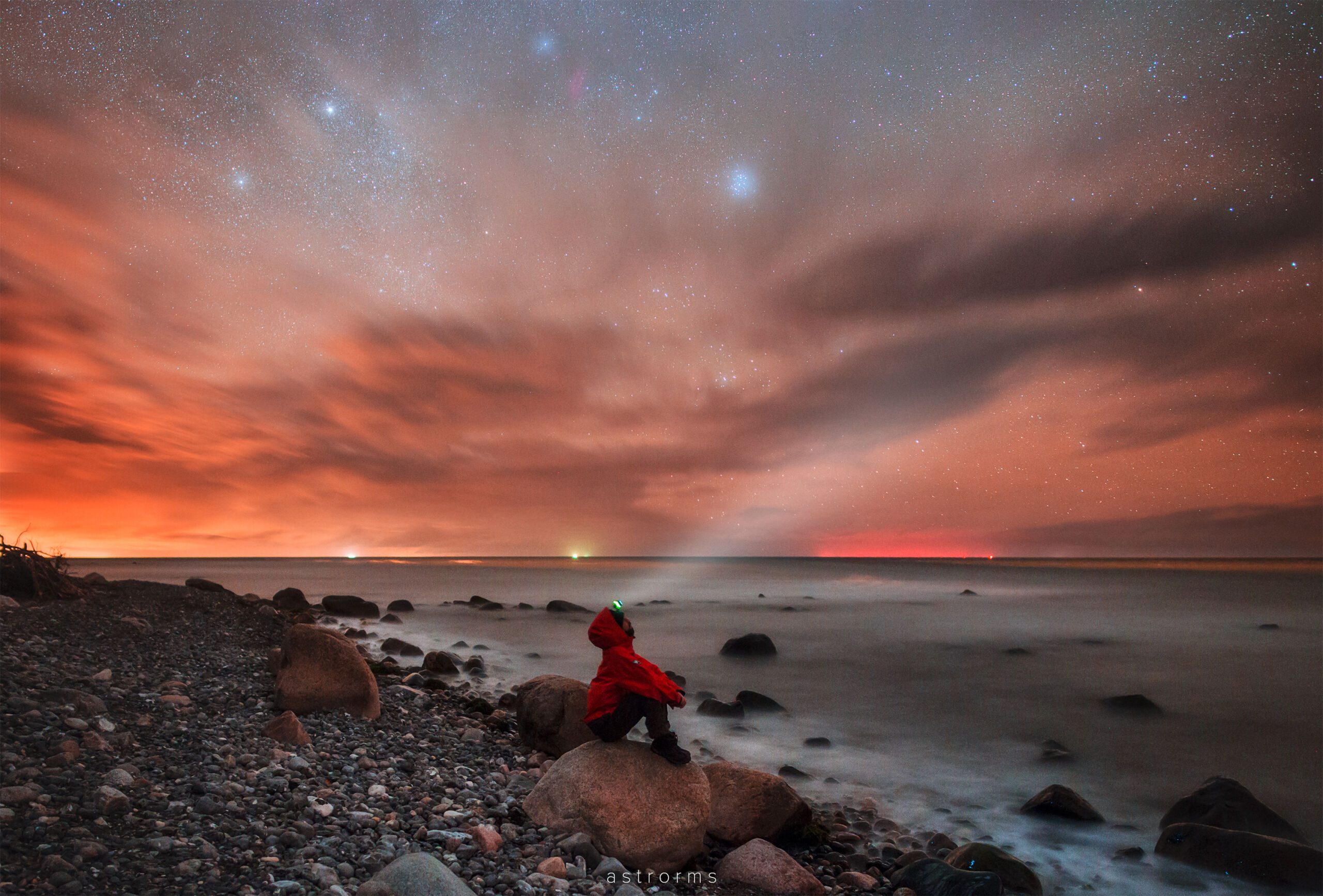 by Diana del Solar, Public Outreach Associate
Around the world, people are adjusting to a new "normal" as the Covid-19 pandemic threatens public health, the global economy, and the stability of the modern world. During this challenging time, supporters of the International Dark-Sky Association have looked to the night sky for solace. Here's some of what they've learned from the night: 
Even in the most uncertain times, constants remain.
While life on Earth has changed dramatically for human beings, the night sky has predictably kept its course. We may not know what the future brings for our global community, but we do know which planets, constellations, and comets will greet us at night. We know when the Sun will set and when the Moon will rise. At the end of a trying day, we know that night will soon come and give the world a rest. 
"I suffer from anxiety at the best of times and this is not the best of times. Going into my garden on a clear night and seeing the familiar constellations is the best way I've found to calm down." — Anonymous Supporter, Kent, England
Time marches on.
Is your sense of time out of whack? Does it feel like time is slowly inching along and then suddenly it's disappeared? You're not alone. Adapting to a new working and living situation can really disrupt your natural rhythms and sense of time. Professionals strongly recommend establishing a new routine to keep you grounded and better adjust to your new circumstances.
In doing so, try incorporating the night and it's predictable time indicators into your life.  Get to know the phases of the moon to help track your days. In the coming months, follow the path of Venus from the evening to morning as it loops past the Sun. Add 15 minutes of stargazing from your yard, porch, or window to your nightly routine. Can't get outside? Mimic the natural night indoors by limiting your exposure to artificial light before bed or opening a window to let the sounds of the night flood in. Getting in sync with the natural rhythms of the night will help you anchor the passage of time. 
This too shall pass.
The immense vastness of the universe has the incredible power to put our lives into perspective. While the challenges immediately before us feel heavy, looking up and into the sky above can help us grapple with their existence. This practice reminds us that in the grand scheme of things, the human experience is only a small part of the larger whole. Humanity has overcome difficult times before, and we will do so again. 
"These skies have looked down on us over times of war, famine and desperation, but they've also seen humans celebrate the longest peacetime Europe has ever known; inspired music, poetry and art and filled our hearts and soul with wonder, awe and magic. To look to the stars is to know we are not alone; To see the International Space Station is a celebration of human ingenuity; every orbit proof of human cooperation across our constructed borders. To look to the stars is to know we have a past, but we also have a future."
— Dani Robertson, Snowdonia Dark Sky Reserve/Gwarchodfa Awyr Dywyll Eryri, Wales
You are not alone.
Around the world, we're faced with the unique challenge to come together by spending time apart. Recommendations and requirements to social distance or shelter in place may leave you feeling like you are alone in your experience. You aren't. Take some time to safely look up at the night sky and know that around the world, others are also home, looking up with you. We all share one big sky. 
"[The night sky] gives us hope, it lets us see something stunningly beautiful during this moment of crisis, and it reminds us how we are all connected under the same vast and wonderful night sky, working together as brothers and sisters to come over this world-wide catastrophe."
— Andy Gutiérrez, Guatemala
In darkness, there is light.
As we hunker down in our homes, it can be difficult to pull ourselves away from the seemingly endless news reports. But alongside the more difficult stories, there have also been several uplifting stories of kindness as communities come together to support those most in need. Be sure to keep these positive stories in mind, too. If you need a reminder, look to the night sky which affirms that stars shine most brightly when the sky is naturally dark.
Wherever you are in the world, we hope that the night and its star-filled sky can offer you peace and comfort. Keep looking up.