News
DarkSky Updates
Lights at the Border: Protecting Some of the Darkest Places in North America
In the United States, few locations remain where the night is naturally dark. One of these is stretches of the southern border between the United States and Mexico. In April 2022, the Greater Big Bend International Dark Sky Reserve that straddles the US-Mexico border was certified in recognition of decades of work to protect its dark skies.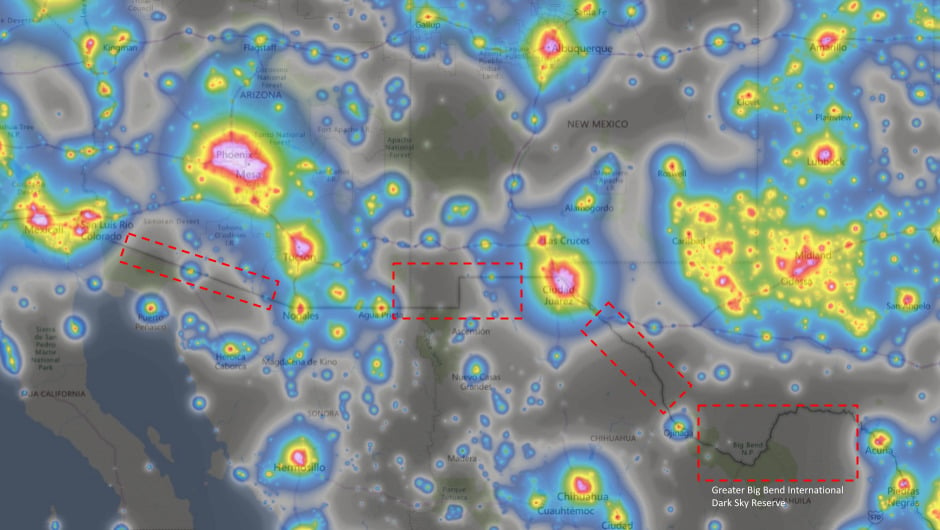 Today, high-power stadium lights threaten some of these last dark places.
Recognizing this, the International Dark-Sky Association's Board of Directors recently reviewed the situation and adopted the following  position:
To oppose the installation of any future permanent lighting systems in stretches of the borderlands that would qualify for protection under the International Dark Sky Places program by way of their sky quality.

To urge the Federal Government to decommission, disable, or otherwise ensure the installed lights are not turned on.
This decision relates solely to the installation and use of light, not the overall border wall project.
What is Proposed?
On July 11, 2022, The Department of Homeland Security updated its border remediation plan. The agency will use money from 2020 to continue funding construction, including the installation of stadium lights. Approximately 455 miles of the southwestern border are now at severe risk of light pollution that poses a significant threat to migratory birds and other wildlife. In Arizona alone, this will affect Organ Pipe Cactus National Monument, San Bernardino National Wildlife Refuge, Guadalupe Canyon, San Pedro Riparian National Conservation Area, and Cabeza Prieta National Wildlife Refuge.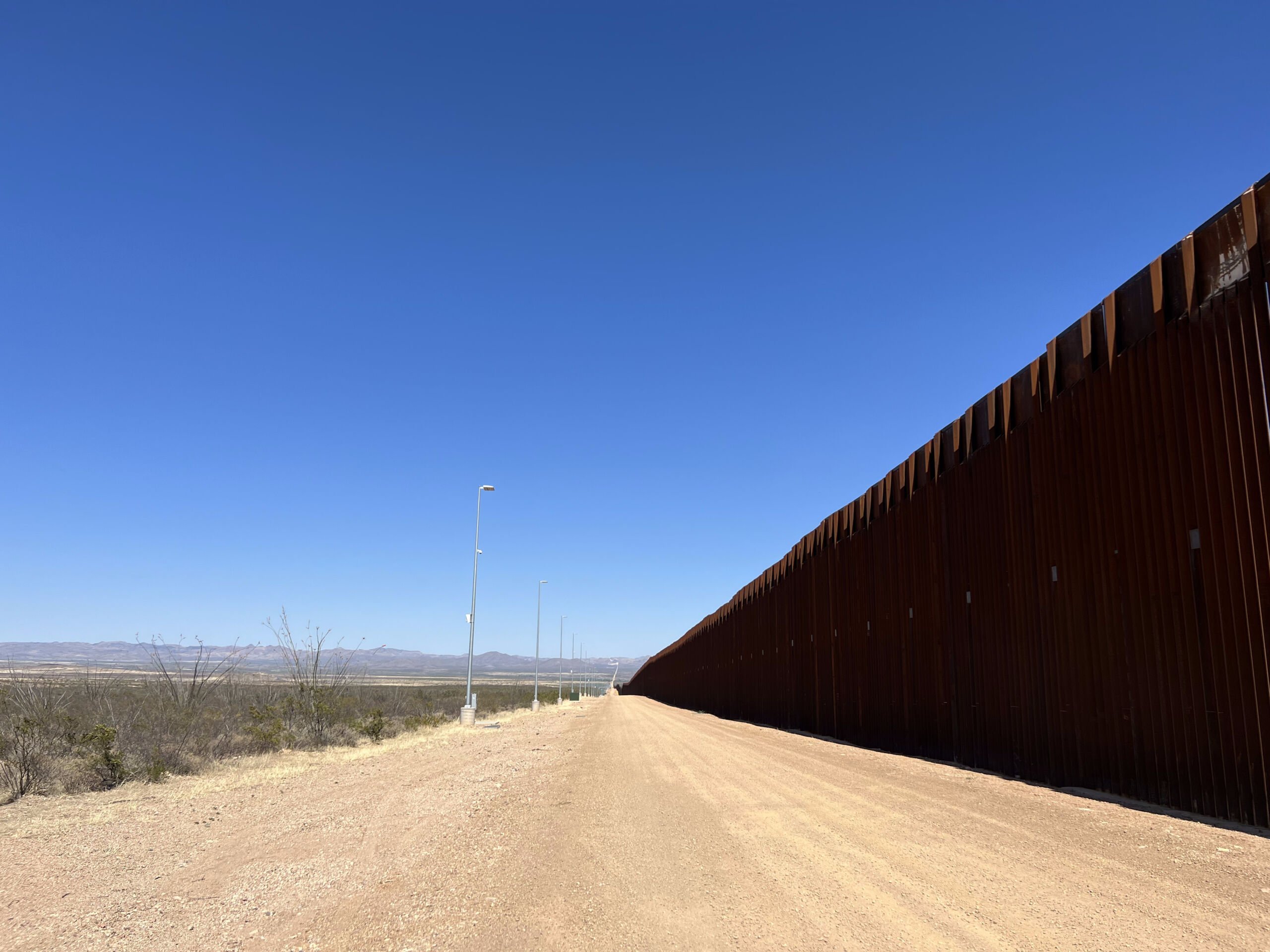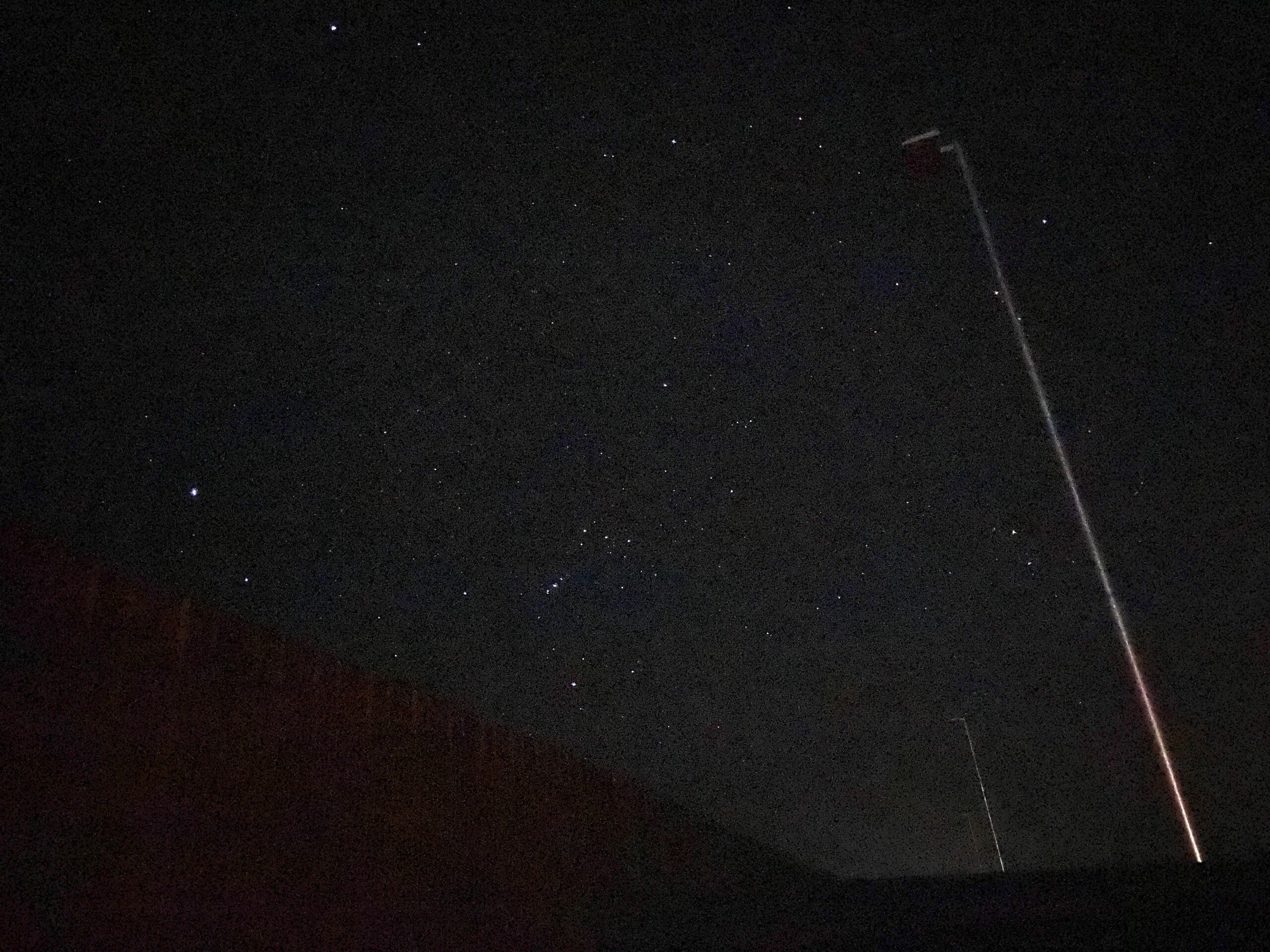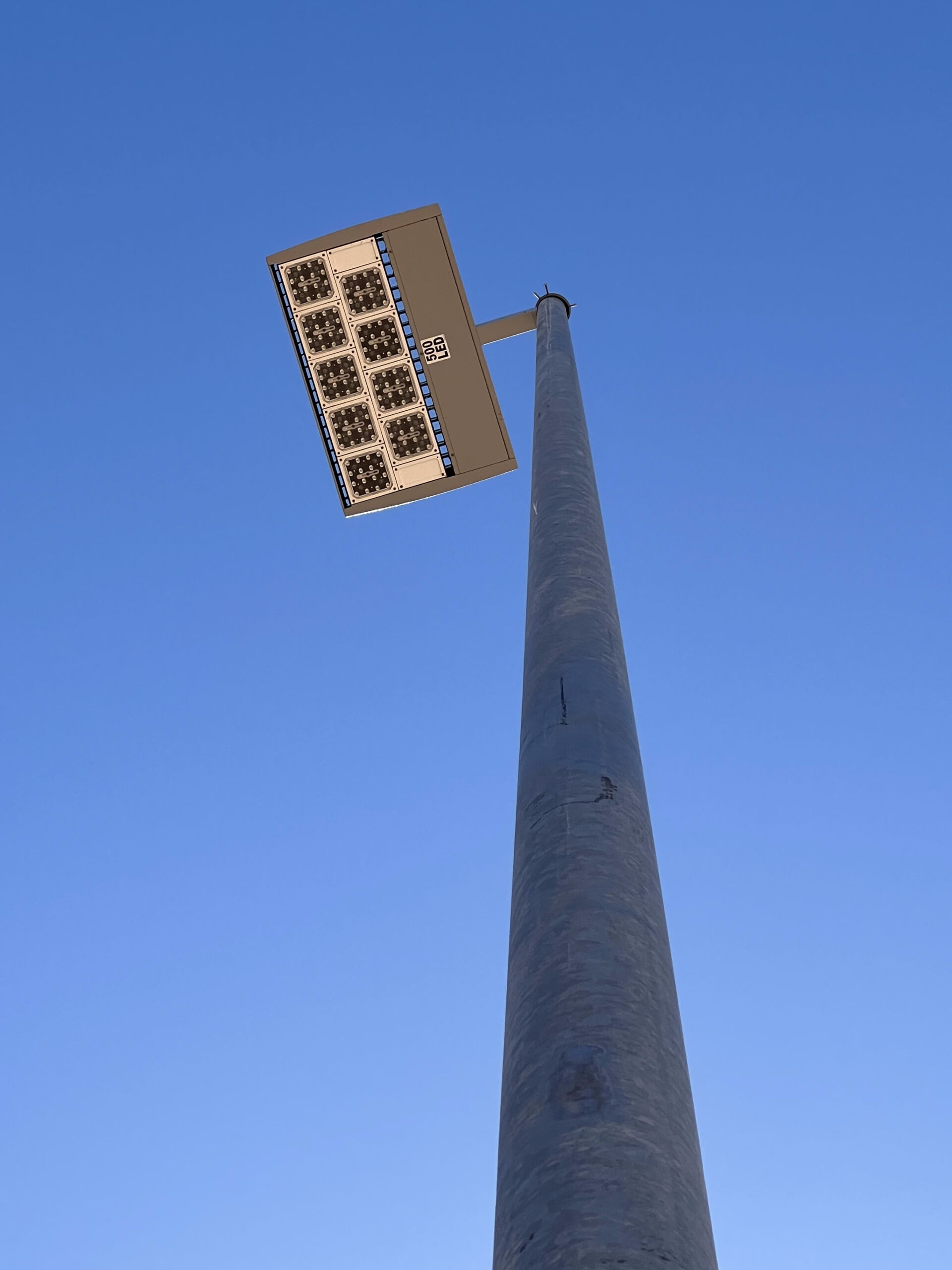 Why is this significant?
Our recent State of the Science report documented many studies that show that introducing light into naturally dark locations can have a devastating effect on wildlife, including insects, jaguars, and migratory birds. Adding excessive light in naturally dark areas will also reduce visibility, impairing night vision and risks blinding the existing sensors that monitor the region at night.
In 2020, the IDA Board adopted the  Values-Centered Outdoor Lighting Policy. It states, "critically sensitive environments should be kept naturally dark." Many of the border lands meet this standard. They are naturally dark and have some of the highest levels of biodiversity in the country. In these instances, we believe the only responsible decision is to maintain them as a naturally dark habitat and look to other solutions rather than lights.