News
News
New Program Launches to Save Migrating Birds in Colorado, USA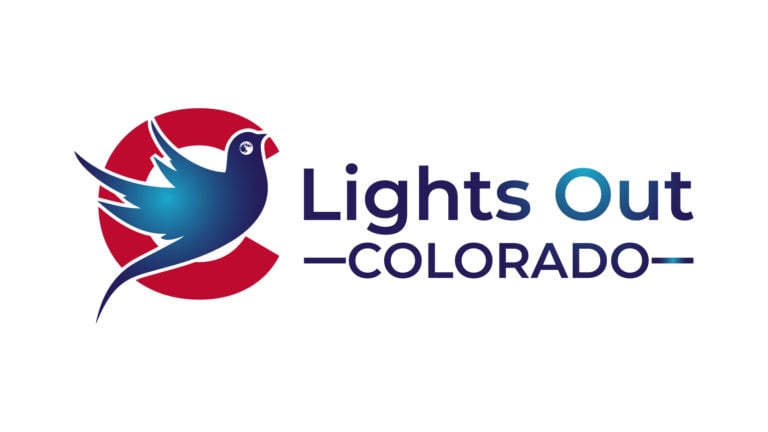 DENVER, COLORADO, USA (April 20, 2021)—The National Audubon Society, the International Dark-sky Association, and Denver Audubon have teamed up to launch Lights Out Colorado, a new program that aims to help Coloradans save millions of birds as they embark upon their spring migrations.
As spring arrives, millions of birds are migrating to and through Colorado. Over the next two nights, there are an estimated 376,000 birds to be flying over Colorado, according to the CSU Aeroeco Lab. "The vast majority (80%) of birds in North America migrate at night, making it imperative to limit artificial light pollution for the conservation of migratory birds," according to Dr. Kyle Horton, assistant professor at Colorado State University. Artificial light can attract and disorient birds, resulting in an inability to navigate to their destination. Some birds collide with buildings, while others exhaust themselves.
"Fortunately, the simple action of turning off lights can help birds navigate urban environments and protect them from unnecessary harm. It is particularly important to take these measures as early in the evening as possible, as migrants begin their nocturnal migrations at dusk during spring and fall migration periods," said Zach Hutchinson, community science coordinator for Audubon Rockies, and co-organizer of Lights Out Colorado.
Lights Out Colorado provides two simple steps communities can take to have a big impact on birds:
Shield outdoor lights to prevent light from being emitted upwards.
Turn off lights by midnight during bird migration seasons (April-May and August-September).
In addition to helping birds, these efforts have the additional benefits of reducing energy usage and saving money.
To learn how to help birds in their communities, Colorado residents should visit the Lights out Colorado website, where they can pledge to help migratory birds and encourage their local government to take action.
About Audubon
The National Audubon Society protects birds and the places they need, today and tomorrow. State programs, nature centers, chapters, and partners give Audubon an unparalleled wingspan that reaches millions of people each year to inform, inspire, and unite diverse communities in conservation action. A nonprofit conservation organization since 1905, Audubon believes in a world in which people and wildlife thrive. Audubon Rockies is the regional office of the National Audubon Society for Colorado, Wyoming, and Utah. Learn more at rockies.audubon.org and by following us on Facebook, Twitter, and Instagram at @audubonrockies.
About the International Dark-sky Association
The International Dark-sky Association (IDA) works to protect the night skies for present and future generations. Key activities of the IDA are education about light pollution, recommendations for outdoor lighting, the IDA Fixture Seal of Approval, and the Dark Sky Places program. The IDA teaches about light pollution in 51 countries on six continents. The IDA's recommended best practices for outdoor lighting have become a standard worldwide. The IDA Fixture Seal of Approval has been awarded to over 1000 lighting fixtures. The IDA has officially recognized 133 International Dark Sky Places, including dark-sky communities, Urban Night Sky Places, dark-sky parks, dark-sky reserves, and dark-sky sanctuaries, ensuring ongoing conservation efforts in these special places. The Colorado chapter focuses on local efforts, including the conservation work of Colorado Dark Sky Places and supporting lighting ordinances in local governments throughout the state.
About Denver Audubon
Denver Audubon is an independent chapter of the National Audubon Society serving seven counties of the Denver metro area. The chapter's mission is to inspire actions that protect birds, other wildlife, and their habitats through education, conservation, and research.