News
News
Looking Up! Celebrating 30 Years of Night Sky Advocacy at the 2018 Annual General Meeting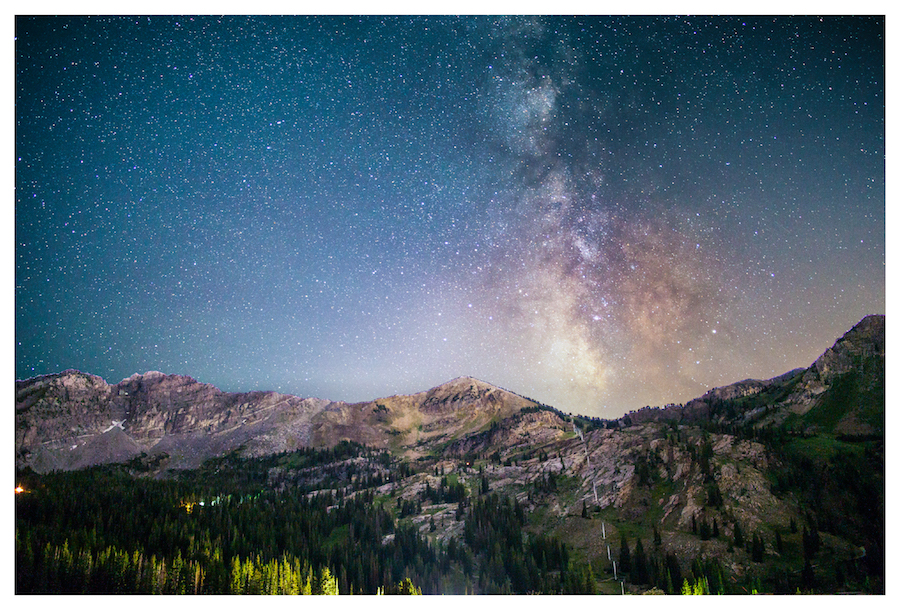 Looking Up!
This year, we're celebrating IDA's 30th anniversary and the community of scientists, conservationists, policy-makers, and advocates who successfully work together to preserve and protect the natural nighttime environment and our heritage of night skies.
Dates & Location
The 2018 Annual General Meeting will be held November 9, 10, and 11 at Snowbird Ski and Summer Retreat, 9385 S. Snowbird Center Dr., Snowbird, Utah 84092.
Less than an hour's drive southeast of Salt Lake City, Utah, Snowbird is located up Little Cottonwood Canyon in the Wasatch Range of the Rocky Mountains, and is known for having "the greatest snow on earth." The mountain community boasts some of the best winter activities, including skiing, snowshoeing, snowmobiling, shopping, and dining. And of course, clear night skies.  
Conference Lodging at Snowbird Ski and Summer Retreat
Conference Topics
The economic benefits of dark skies
The many ways that businesses, municipalities, and individuals benefit economically from dark skies.
The science of dark skies
Evidence-based research and/or studies related to night skies, light pollution, and/or nighttime conservation.
Advocating for dark skies
Stories and tactics that demonstrate success in increasing public awareness around light pollution and the need for nighttime conservation.
Policies for dark skies
Supporting, writing, and achieving public policies that protect and defend our natural nighttime environment.
Technology for dark skies
Technologies used to preserve dark skies.
Inspiration from dark skies
Stories that inspire the dark sky community to continue to stand up for the natural nighttime environment.
CONFIRMED SPEAKERS:
SKYGLOW Project
On the evening of Sunday, November 11, IDA & ALAN will co-present a public screening of SKYGLOW, a three-year-long astrophotography project that collected over 3,000,000 images. The SKYGLOW book and presentation explores the history and mythology of celestial observation, the proliferation of electrical outdoor lighting that spurred the rise of the phenomena known as "skyglow," and the Dark Sky Movement that's fighting to reclaim the night skies.
AGM Registration
IDA's Annual General Meeting is open to the public. You do not have to be a member to attend.
The annual gathering is an important part of building a strong community of dark sky advocates. The full cost per person of the Annual General Meeting is $250. However, in an effort to make the Annual General meeting accessible to as many participants as possible, IDA has implemented a sliding scale registration model. We encourage attendees to register at the rate that's possible for them. Follow the link below to view all sliding scale options.  
All registration options include*:
Friday afternoon, all day Saturday, and all day Sunday event access

Friday evening dessert reception

Saturday and Sunday networking breakfast

Saturday lunch

Friday, Saturday, and Sunday break snacks
*except for One Day Registration
Registrants are responsible for travel and hotel accommodations. For reservations, please click below:
Conference Lodging at Snowbird Ski and Summer Retreat