News
News
Lost Creek, Texas, Named Dark Sky Friendly Development of Distinction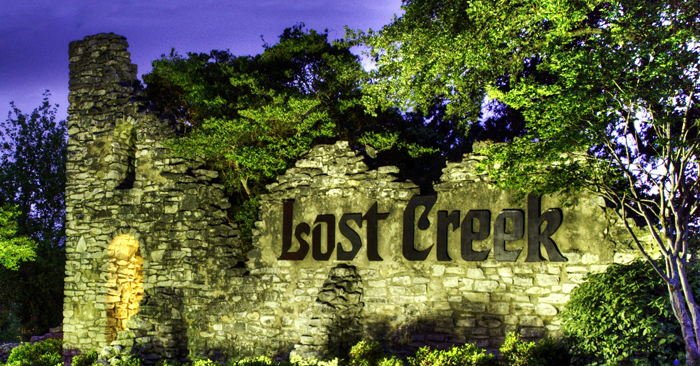 AUSTIN, Tex. and TUCSON, Ariz. (24 September 2015) – Despite the urban sprawl of the Austin metro area, some residents experience tranquil moments in the dark nights that still exist at the city's margins. As newer local neighborhoods often include bright outdoor lighting, one Austin neighborhood has strived to preserve its nighttime environment. Residents of the Lost Creek neighborhood, located in Austin's far west side in unincorporated Travis County, have taken steps to protect their night sky, even as high-density development approaches their neighborhood. In recognition of the neighborhood's efforts, the International Dark-Sky Association (IDA) is designating the Lost Creek Municipal Utility District a Dark Sky Friendly Development of Distinction.
"The initiative taken by the residents of Lost Creek to protect their neighborhood's nighttime environment is laudable," IDA Executive Director J. Scott Feierabend said. "We hope that other Austin neighborhoods will look to Lost Creek as a model for how developments can properly manage outdoor lighting to ensure safety and keep the stars overhead 'big and bright.'"
The Dark Sky Friendly Development of Distinction program is designed to recognize subdivisions, master planned communities and unincorporated neighborhoods and townships that actively promote a more natural night sky, yet don't qualify for the International Dark Sky Community designation. Developments of Distinction promote environmentally-sensitive outdoor lighting in an effort to preserve the environment from unnecessary light at night, including light trespass, glare and skyglow. The goal of the designation program is to encourage community support for quality outdoor lighting that serves community needs while protecting dark night skies.
"We are honored to receive this designation from the IDA," said Tom Clark, General Manager of Lost Creek Municipal Utility District. "Lost Creek is a unique community which attracts many families because of its access to an abundance of amenities, downtown Austin and an outstanding school system. We developed the masterplan and applied for the Development of Distinction because we believe it's important to maintain the beautiful night skies and natural character that make Lost Creek a highly desirable place to live."
Lost Creek is only the third community to receive the Dark Sky Friendly Development of Distinction designation, joining the town of Harmony, Florida, and the Sierra La Rana development in Alpine, Texas. It also expands the number of locations in central Texas receiving IDA recognition to three, including nearby Dripping Springs International Dark Sky Community and Enchanted Rock International Dark Sky Park in the 'Hill Country' region.