News
News
International Dark-Sky Association and Globe at Night encourage public to 'Love the Stars' in February 2023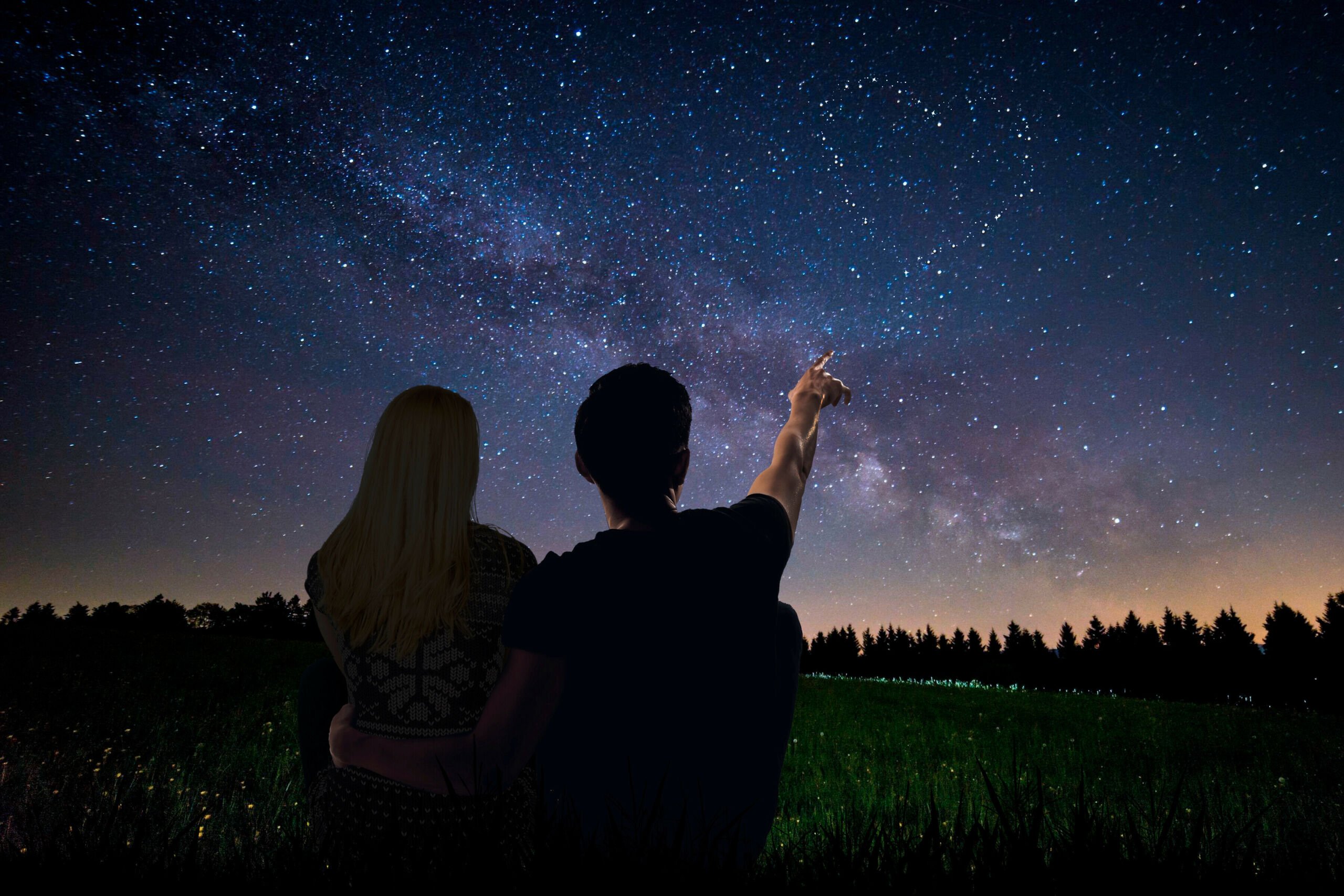 This February, Globe at Night, in partnership with the International Dark-Sky Association (IDA), is inviting people to participate in the fourth "Love the Stars" campaign.
The International Dark-Sky Association is the recognized authority on light pollution and is the leading organization combating light pollution worldwide. Globe at Night is an international, online, public observation campaign run by NSF's NOIRLab to raise public awareness of the impact of light pollution by inviting everyone to measure and submit their night sky brightness observations. 
Beginning on 12 February 2023, the Sunday before Valentine's Day, and running for ten nights, the Globe at Night campaign asks participants to look up at the night sky, find the bright constellation Orion and then submit an observation as to which of a set of star maps most closely matches what they see. Measurements can be submitted on the report page, accessible through a computer or smartphone [1]. Scientists use these observations to measure and monitor how light pollution changes globally. 
"Light pollution makes it harder to see the stars. That means that if you tell us how closely your view of the night sky matches one of our star charts, we can then estimate how bright your sky is," said NOIRLab astronomer Connie Walker, who also developed Globe at Night. "The project doesn't require detailed knowledge about constellations or astronomy, so as long as you can find Orion, you can take part!"
Light pollution not only threatens our right to starlight but wastes energy, harms wildlife, and impacts safety, health, and cultures around the world. The Globe at Night project needs as many measurements as possible to get a global picture of the state of our night skies so that IDA, NOIRLab, and other organizations can make informed decisions on how best to combat light pollution. So, if you've got chemistry with your date this Valentine's Day, why not treat them to some astronomy as well?
Even if your Valentine's night turns out cloudy, there are plenty of opportunities to participate. Campaigns for 2023 using the constellation of Orion will also run from 12–21 February and 13–22 March. 
Grab a shirt!
To celebrate this special campaign, we've launched a collection of merchandise themed around "love the stars." There are a variety of styles to choose from, and international shipping is available. People also have an opportunity to customize the shirt for their locality here.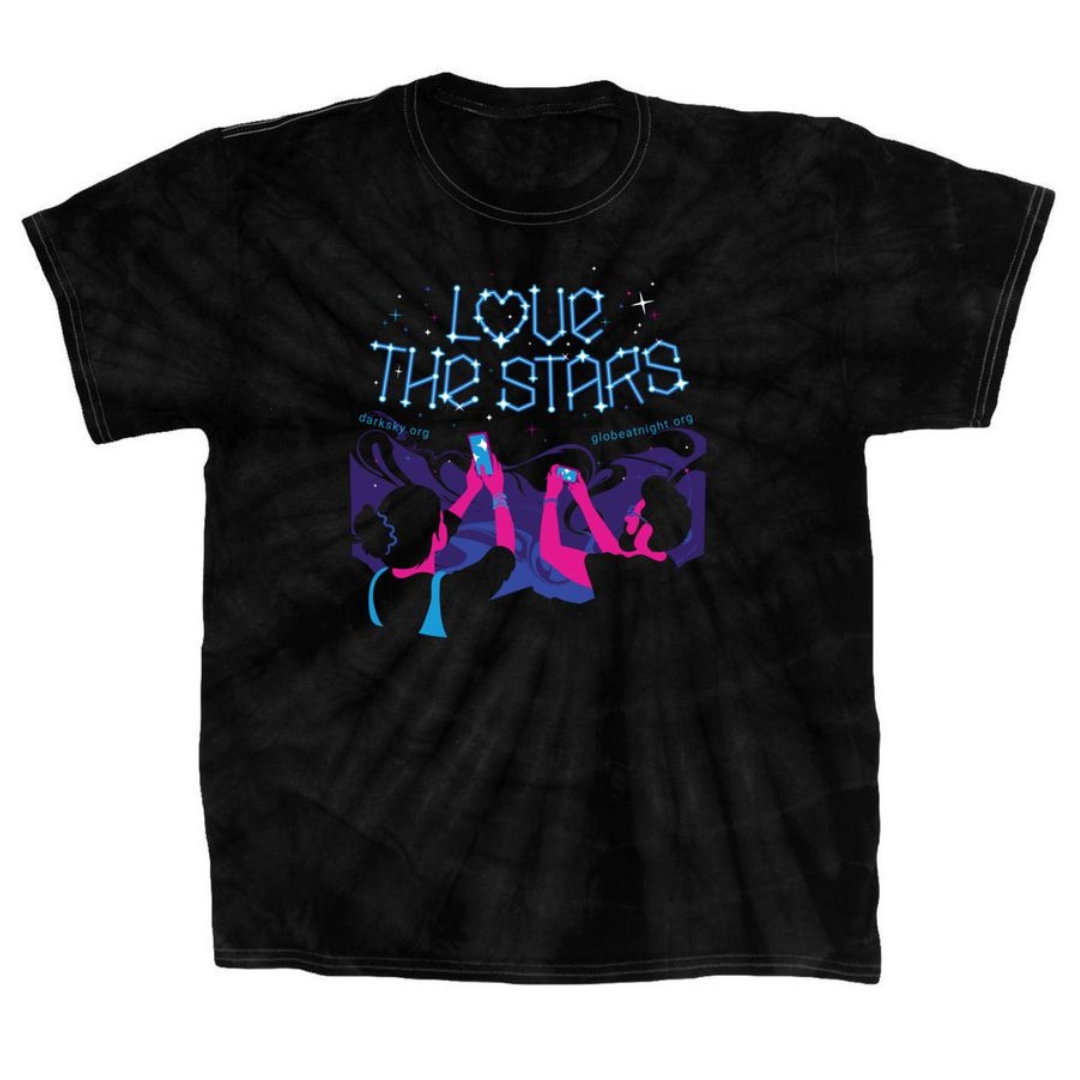 More information 
The International Dark-Sky Association (IDA), a 501c3 headquartered in Tucson, Arizona, restores the nighttime environment and protects communities from the harmful effects of light pollution through outreach, advocacy, and conservation. Thanks to more than 193,000 supporters, members, and advocates active in 61 countries and dedicated staff, IDA provides leadership, tools, and resources for individuals, policymakers, and industry, in order to reduce light pollution and promote responsible outdoor lighting that is beautiful, healthy, and functional.
NSF's NOIRLab (National Optical-Infrared Astronomy Research Laboratory), the US center for ground-based optical-infrared astronomy, operates the International Gemini Observatory (a facility of NSF, NRC–Canada, ANID–Chile, MCTIC–Brazil, MINCyT–Argentina, and KASI–Republic of Korea), Kitt Peak National Observatory (KPNO), Cerro Tololo Inter-American Observatory (CTIO), the Community Science and Data Center (CSDC), and Vera C. Rubin Observatory (operated in cooperation with the Department of Energy's SLAC National Accelerator Laboratory). It is managed by the Association of Universities for Research in Astronomy (AURA) under a cooperative agreement with NSF and is headquartered in Tucson, Arizona. The astronomical community is honored to have the opportunity to conduct astronomical research on Iolkam Du'ag (Kitt Peak) in Arizona, on Maunakea in Hawai'i, and on Cerro Tololo and Cerro Pachón in Chile. We recognize and acknowledge the very significant cultural role and reverence that these sites have to the Tohono O'odham Nation, to the Native Hawaiian community, and to the local communities in Chile, respectively.
Notes
[1] As both moonlight and light pollution brighten the night sky, observations are only possible when the Moon is not illuminating the sky. Participants should also allow a few minutes for their eyes to adjust to the night sky.