News
News
Marcelo de Olivera Souza: Brazil's night-sky teacher
Brazilian astrophysicist Marcelo de Olivera Souza promotes astronomy education and dark sky preservation, including creation of the Desengano International Dark Sky Park.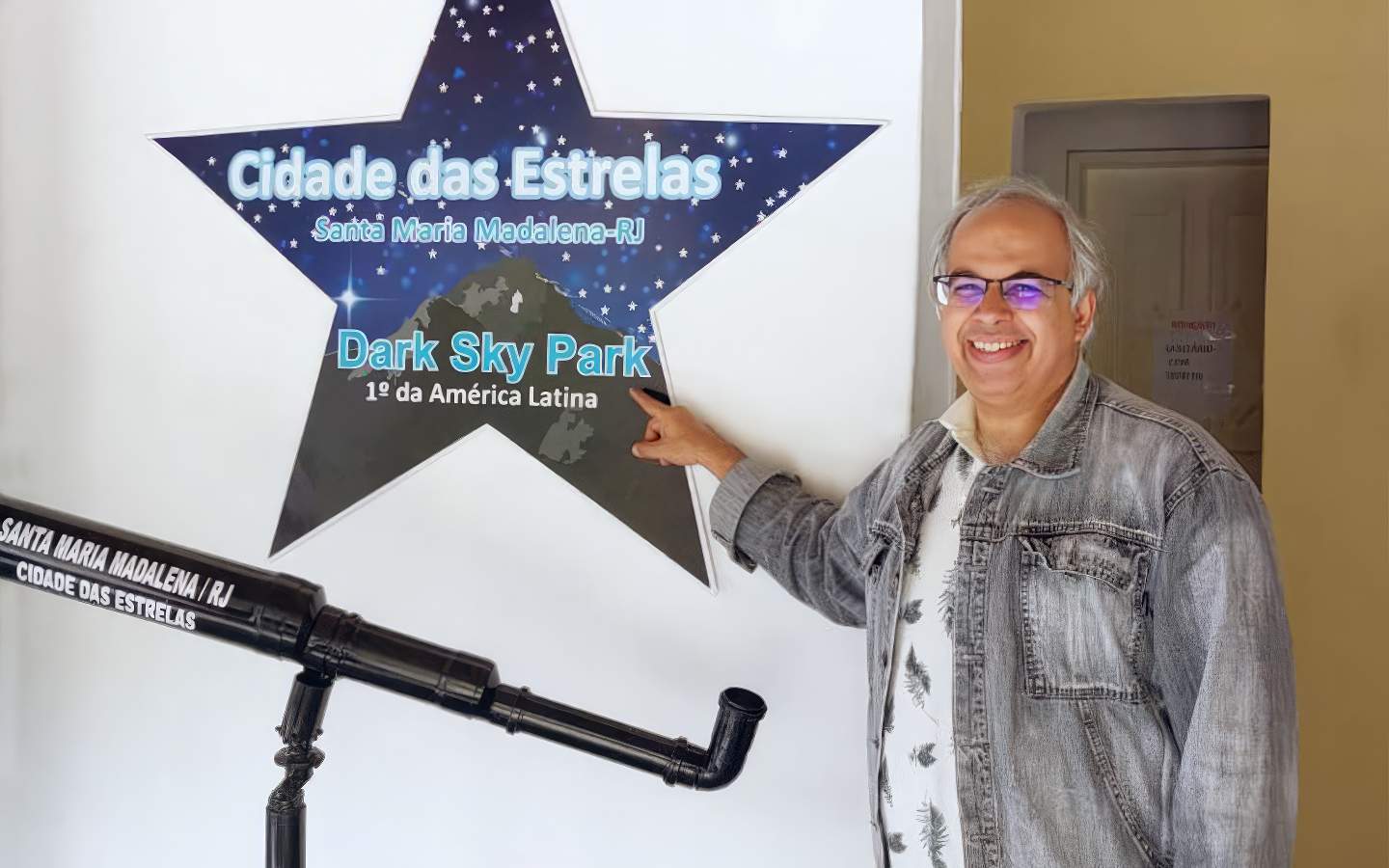 Each month DarkSky International features a DarkSky Advocate from the worldwide network of volunteers working to protect the night. This month we're highlighting the work of Marcelo de Olivera Souza in Brazil.
On the central coast of Brazil, there is a vast salt lagoon sitting on the edge of the Atlantic Ocean. At night, the stars rise over the coast. The Milky Way stretches in a creamy line over the lake's saline water. Looking out to sea, there is not much light pollution, and even less so back when Marcelo de Olivera Souza spent time there as a child.
"It was a place with little light pollution. When there was a full moon, my parents would call me and my sister outside to look at the moon. When it rose in front of our house on the lake, that was a fantastic image," he recalls.
Marcelo could rightly be called Brazil's favorite night-sky professor. An astrophysicist and cosmologist, Marcelo has been teaching astronomy to university students and the public in Brazil for more than 30 years.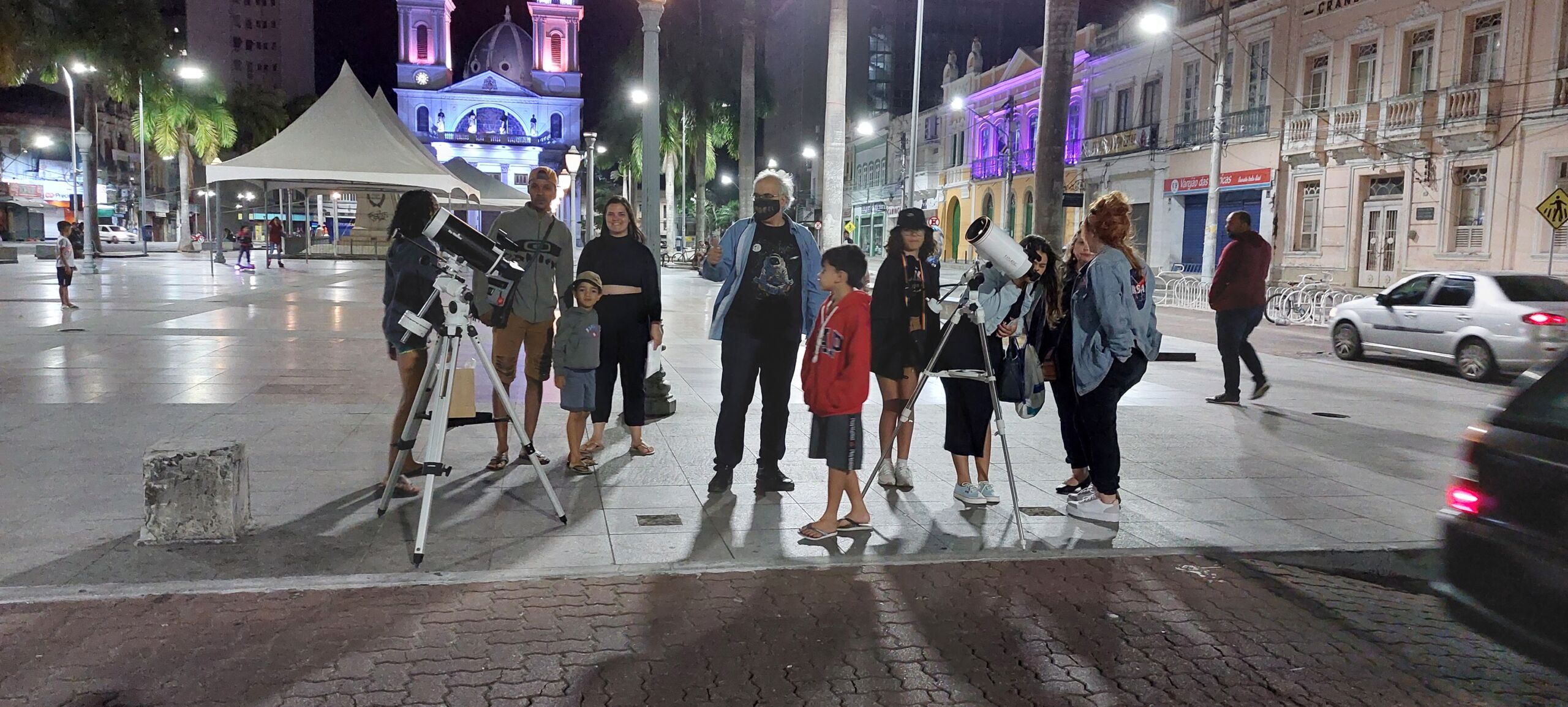 "I like to be in contact with people and talk about science for them," he says. And his passion for public outreach is clear to see. In addition to teaching astrophysics at the Universidade Estadual do Norte Fluminense (UENF), he founded and coordinates the hugely popular Louis Cruls Astronomy Club in the city of Campos dos Goytacazes. For 26 years, the club has drawn hundreds of participants for online events and urban stargazing sessions around the city.
Marcelo regularly appears in the Brazilian media, including writing a weekly newspaper column. He has brought numerous astronauts to Brazil for speaking events, including Buzz Aldrin, Charlie Duke, Paolo Nespoli, and Anousheh Ansari. He arranged for Brazilian students to participate in the Global Science Opera in 2021, for which they wrote songs about light pollution and astronomy. During the pandemic, he presented "drive-in astronomy" events at a shopping center: an imaginative option for Covid-safe gatherings.
In 2021, Marcelo assisted in the founding of Desengano International Dark Sky Park — the first DarkSky-certified dark-sky place in Latin America. The park covers a huge area (more than 1,400 sq km/540 sq mi) and touches three cities: Santa Maria Madalena, which serves as the park's headquarters, São Fidélis, and Campos dos Goytacazes, where Marcelo lives. The interior is almost entirely wild mountains and forests with night hiking trails and camping.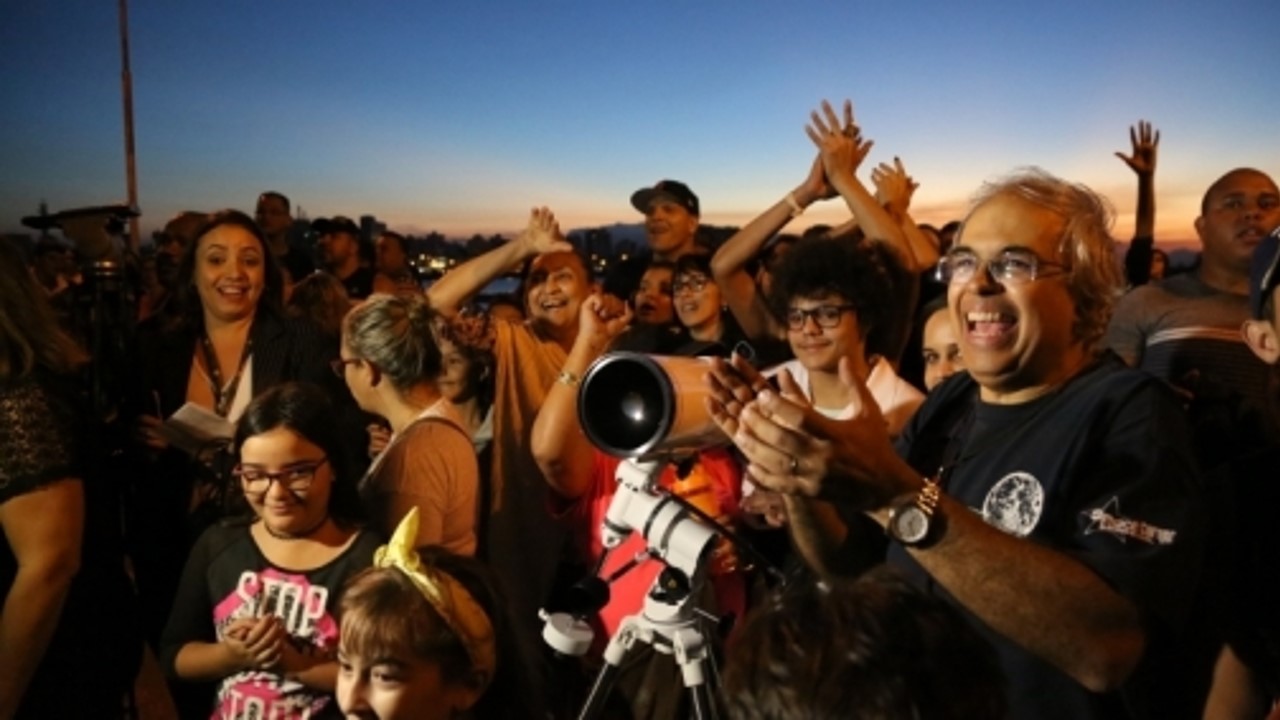 The dark-sky park has been a great thing for the region, he says. "The City of Santa Maria Madalena now has a plan to change to change all the city's public lights because, now, the people are talking about it and calling it 'The City of the Stars.'"
He was also recently invited to a regional tourism meeting to speak about the potential of astrotourism. And he has his own tourism project in the works: a stargazing experience at a rural farm adjacent to the dark-sky park.
Speaking to Marcelo, his enthusiasm and energy are palpable. He's a natural teacher. I asked him what has kept him motivated for over three decades, and he says it's his questions about the universe that keep him going. And preserving access to the night sky for younger people.
"The cosmos helps us to see the world in a different way because you see that you are very small," he says. "When I go with students or young people, like my daughters, to a very dark region, they look to the sky and see something different than they see in the city: the Milky Way. It's something that we need to preserve for the new generation."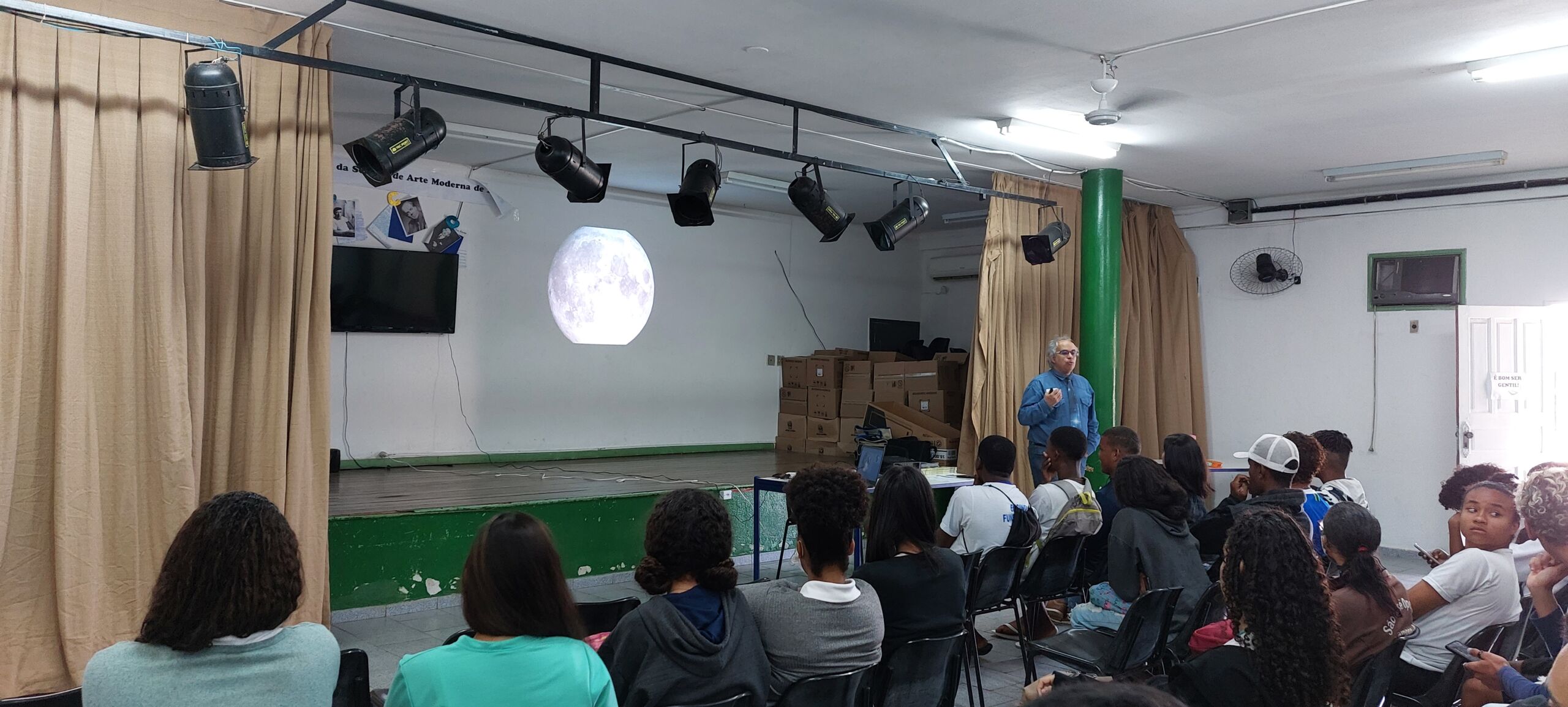 You can see many of Marcelo's outreach projects and presentations on the Louis Cruls Astronomy Club's YouTube channel, or follow them on Facebook https://facebook.com/louiscruls and Instagram @louiscruls.
To join the DarkSky Advocate Network, go here!