News
News
Mehmet Dursun: Illuminating Turkey's Dark Skies
Each month, DarkSky International features a DarkSky Advocate from the worldwide network of volunteers who are working to protect the night in a feature called Monthly Star. This month, we're highlighting Mehmet Dursun, a lecturer at Pamukkale University in Denizli, Turkey, who unites his passion for astronomy and professional studies in tourism to contribute to the world's growing astrotourism efforts that go hand-in-hand with protecting dark skies.
As the night sky continues to inspire citizens of Turkey, the passion for both tourism and the cosmos can illuminate a path toward a future where pristine night skies remain a treasure we all strive to protect and share. Mehmet shares his story about uniting his research and work in astrotourism to contribute to dark sky conservation efforts in places like Topuklu Plateau in Turkey.
Q: Tell us about yourself. How did you start in tourism?
A: I have a master's and a PhD in tourism. In Denizli, Turkey, I work as a lecturer at Pamukkale University. Despite the fact that the school where I work is a vocational school, I make an effort to contribute value to Turkey and the university through my studies in tourism fairs, visitor behavior, destination management, and astrotourism.
I started my tourism education in high school. I turned to special-interest tourism after finishing all of my academic levels. The American Astronomical Association's worldwide telescope initiative piqued my interest in astronomy, and so I wrote a scientific paper on the subject. Currently, I am continuing my academic career with research and local tourist attraction projects.
Q: What led you to eventually get into astrotourism and protecting dark skies?
A: I chose to conduct academic research when I started to become interested in astrotourism activities and visitor expectations. I was already keeping track of public observations made by Turkish astronomers, astrophotographers, and volunteer astronomers. A local action organization in Denizli, known as the "Destination Development Board", contacted me and scheduled an event to continue the observations.
During this time, the area's natural rehabilitation with the idea of becoming a certified International Dark Sky Park were discussed. We know that dark sky places have significant tourism potential, and so as a result I was drawn to the concept of establishing Turkey's first sky observatory. As the most active volunteer for this work, I decided to help with certifying International Dark Sky Places in Turkey and increase the number of night sky observation areas as an astrotourism center where international events will be held in the future.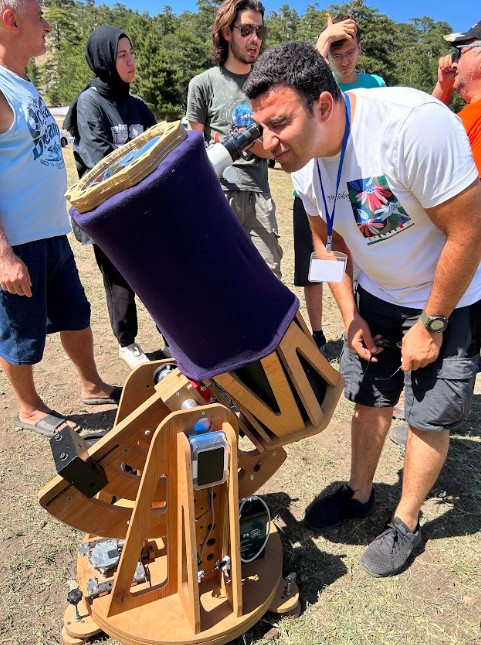 Q: Tell us about dark skies in Turkey. What efforts are taking place in the Topuklu Plateau?
A: Like Denizli, there are places in different provinces of Turkey where star gazing events can be organized. However, I can say that Beyağaç is the plateau that is most ready to become a certified International Dark Sky Park. Local administrations, the Forestry Directorate, astronomers, astrophotographers, sky enthusiasts, voluntary organizations, and non-governmental organizations have been participating in and supporting the events organized on this subject for years. Beyağaç Topuklu Plateau currently hosts sky observations, supports the municipality and local people, and strives to keep that area a dark place.
Topuklu Plateau is currently holding an annual sky observation festival, and we believe it is the best in its region. However, it is known that star gazing can be done at different times of the year. In the area, activities, training, games, and entertainment activities are held for individuals of all ages. On the Beyağaç Topuklu Plateau, events are held with an environmentally friendly astro-observation for enthusiast audiences that are sensitive to issues such as lighting management for reducing light pollution.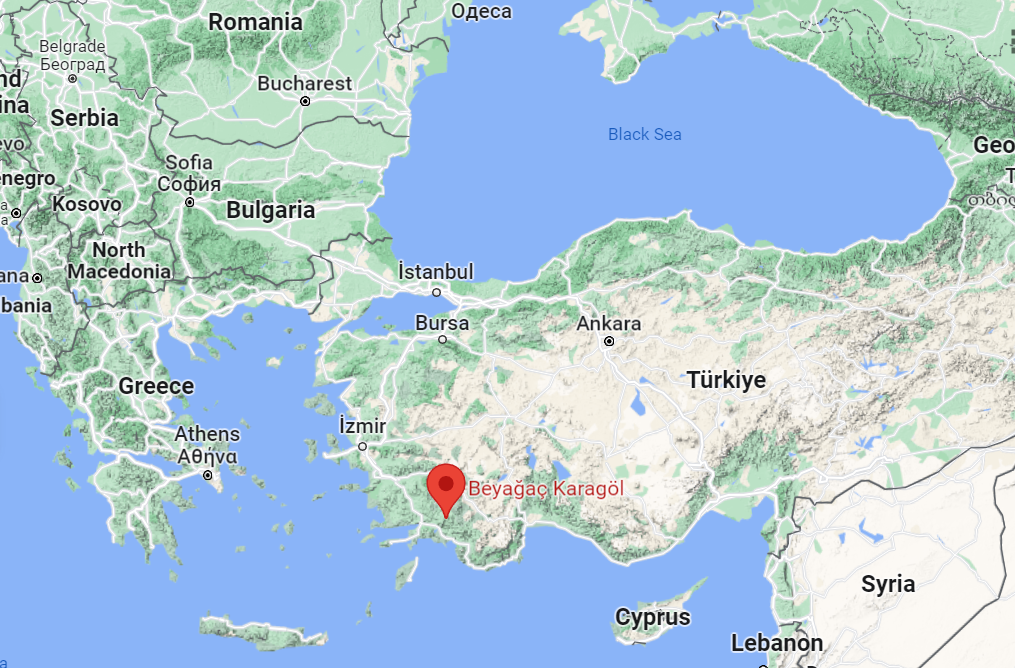 Q: Why are dark skies important to the culture in Turkey?
A: Many star gazing events are organized all across Turkey. Some of them are visual observers, deep-sky astrophotographers, Milky Way photographers, or just have a special interest apart from their professional work. Many are astronomy and physics educators, and they organize these events to give public education about the sky, raise awareness for dark skies, and show people how small a part we are in the universe.
Besides being an important tourism country, Turkey is a country with rural development potential. For this reason, it can be said that making astronomical observations, especially in areas without light pollution, is an activity that arouses people's curiosity. In Turkey, especially young astronomers, even in small groups, set up their personal telescopes at certain points in the cities and organize individual activities that show the planets and stars to the local people. This allows people to learn about the night sky and become aware of light pollution and as a result, people who learn the importance of dark skies are encouraged to be more careful about lighting by acting against light pollution.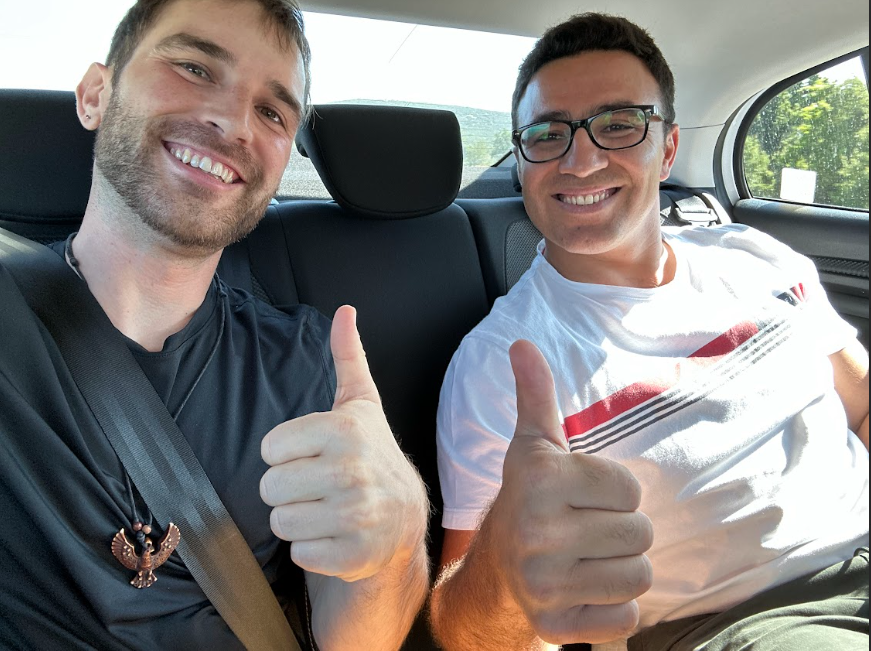 Q: What resources have been most effective in your dark sky work?
A: To begin with, state entities such as Beyağaç Municipality, the South Aegean Development Agency, and the Forestry Directorate encourage dark sky observations. We are fortunate to have an involved local government for this work, so these institutions that limit light pollution and promote events play a vital role.
Another resource I have is the people I surround myself with who are enthusiastic about this work. First and foremost, Prof. Dr. Ethem Derman and Tahsin Demirciler, Tayfun Dindar, Merzuk Berkay, and Mustafa Akçay all give so much of their support. They did not hold back in terms of monetary and moral assistance, both in organizing the events and in transforming the region into a dark sky area. The event is also sponsored by a number of public institutions.
Q: What is your greatest success in dark sky conservation?
A: There is currently no International Dark Sky Places in Turkey. People of all ages, however, take part in activities to study the sky and learn about astronomy. These regions are typically located in terrain that was decided at the last minute or had previously been investigated based on the experience of astronomy experts. The development of an International Dark Sky Park for Turkey in Denizli is an enormous success for me because it will enlighten people about light pollution and increase awareness and action against it. Our mission to become the country's first certified International Dark Sky Place will continue to drive our efforts. Our team's goal is to host at least five star gazing events per year and to keep astrotourism activities going long into the future.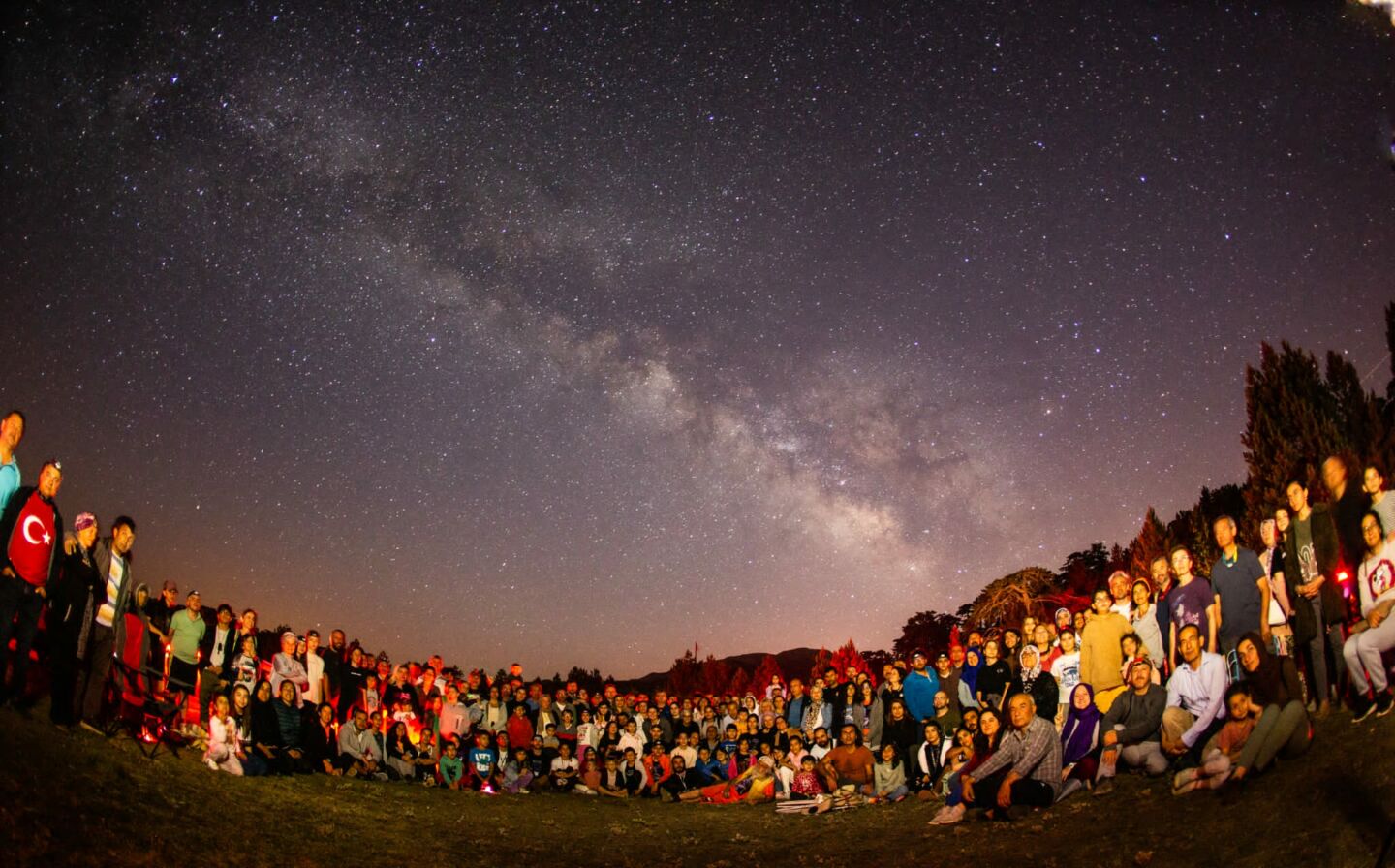 Q: What is your favorite part about the night?
A: The most beautiful part of the night is that many people watch the Milky Way in the sky together with their shrieks of surprise. At our last event, most of the people were watching celestial objects through professional telescopes. However, the moment that impressed me most was when a family with two young children laid a carpet on the lawn and watched the stars in the sky with their hands clasped under their heads. It was a fantastic opportunity for youngsters to learn about the universe and the stars at such a young age and to understand that they can see this even in the dark.
Q: Is there anything else you would like to share?
A: There has been a question in the sky for thousands of years: where are we in the universe, and are we alone? Undoubtedly, there are countless stars and objects out there, but our knowledge is so far limited by what we can see. What we see is thanks to dark areas where there is no light pollution. For more astronomy knowledge and experience, it is necessary to explain the harms of light pollution all over the world and to promote the beauty of the sky. Starting this business in the country where I live is the first step. In the future, maybe there will be many International Dark Sky Place in different parts of Turkey. Turkey is one of the top ten countries worldwide that host tourists throughout the year. Participating in a sky observation event in this country rich in tourism will be one of the most impressive experiences for tourists. My goal will be to introduce the beauties of the sky—planets, stars, the Milky Way, and so much more—to the public, to inform them about astronomy, and to host astronomy enthusiasts to watch the sky from Turkey.

Learn more about Mehmet's research here. Mehmet can be contacted via email at this address: [email protected]