News
News
Merritt Reservoir State Recreation Area Named IDA's 200th Certified Dark Sky Place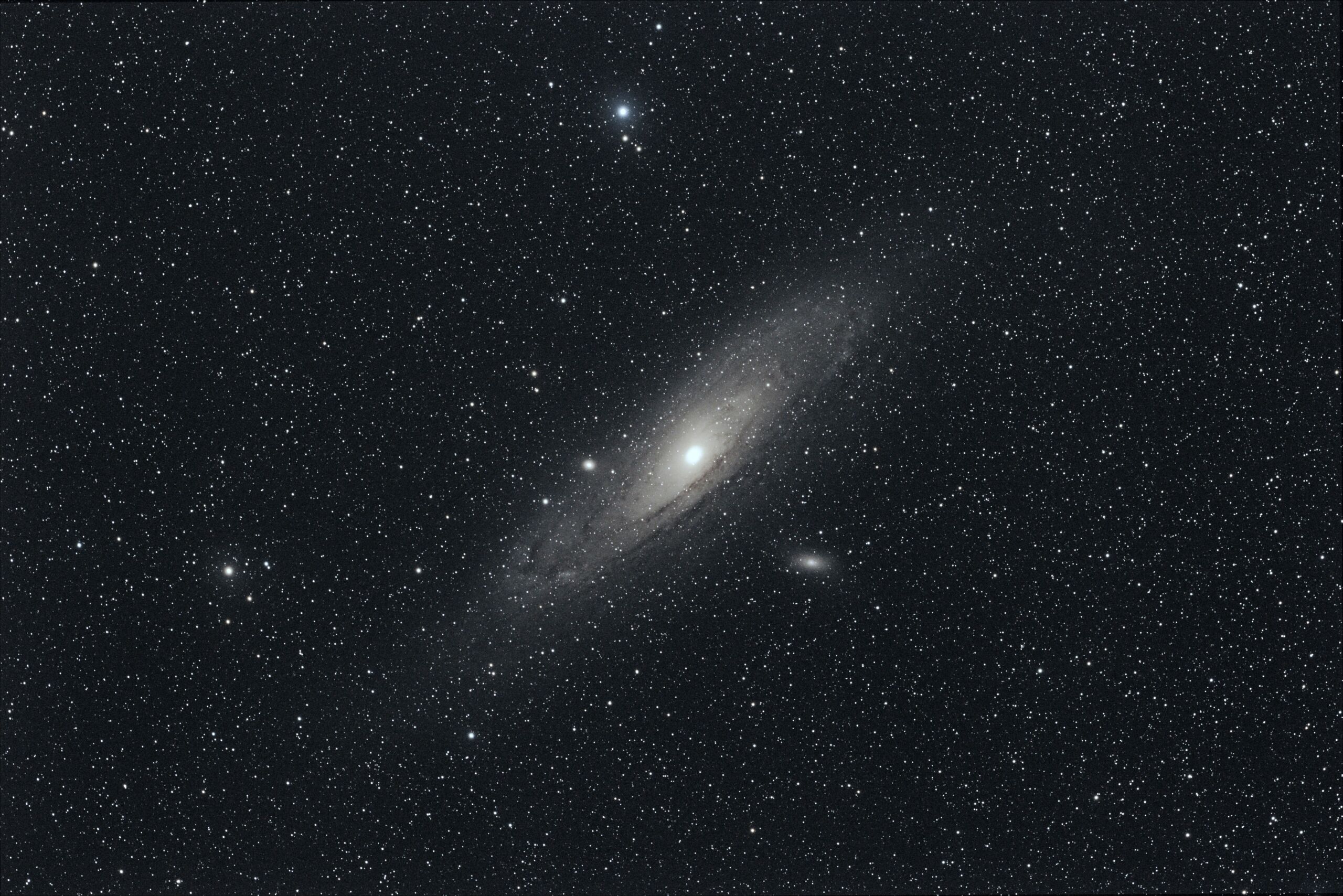 MERRITT RESERVOIR STATE RECREATION AREA, Cherry County, Nebraska, U.S. – Nebraska Tourism, Nebraska Game and Parks Commission, and the International Dark-Sky Association (IDA) proudly announce Merritt Reservoir State Recreation Area (SRA) is certified as an International Dark Sky Park. Merritt Reservoir State Recreation Area marks a significant milestone in the International Dark Sky Places Program by becoming the 200th certified Place.
The International Dark Sky Places (IDSP) Program is a conservation-based program rooted in grassroots advocacy to protect dark skies and the nocturnal environment. The Program, which has been in place for over 20 years, is structured around a rigorous set of guidelines to ensure each certified Place participates in actions and stewardship that improve the quality of the nightscape environment. Certified Places maintain and extend protection to the night sky through quality outdoor lighting, effective policies, and ongoing stewardship practices that improve the caliber of the nightscape environment. International Dark Sky Places are not just markers for visiting sites and viewing the night sky. They represent an incredible experience that is brought by balancing the view of the universe with sustainable lighting, or put simply – "Stars up, Lights down."
"This recreational area provides a wonderful opportunity to recognize the importance of conserving natural darkness for the local ecosystem, encourages its neighbors to follow its example with quality outdoor lighting, while also providing a place to connect visitors with a quality dark sky experience where the Milky Way is visible to the naked eye – the core elements of what makes an esteemed International Dark Sky Park," remarked Ashley Wilson, IDA's Director of Conservation. "IDA is pleased to recognize Merritt Reservoir SRA as our 200th certified Place as it indicates the success of this Program, as well as the continued growth, engagement, and inspiration it promises."
As the first International Dark Sky Place to be recognized in the state of Nebraska, this achievement is a major first step in conserving Nebraska's nightscape and an opportunity to highlight it as an astrotourism destination. "The Dark Sky Park will attract people to experience the awe and splendor of our night skies, adding yet another excellent, unique experience to visiting Nebraska," said Executive Director of Nebraska Tourism John Ricks.
Located in northwestern Nebraska, Merritt Reservoir SRA spans 729 acres and is known for its excellent fishing, boating, and camping opportunities situated in what is arguably the state's most fascinating ecosystem: the Sandhills. The scenic reservoir offers 44 miles of shoreline, with nine designated camping areas along the eastern and southeastern shores. The Park is surrounded by a wildlife management area, land maintained as native Nebraska habitat.
The Sandhills are the largest sand dune formation in the Western Hemisphere and one of the largest grass-stabilized dune regions in the world. The expansive, undisturbed land tracts provide breathtaking vistas; spectacular bird populations inhabiting the hundreds of lakes and wetlands throughout the lowlands make for excellent wildlife viewing; and the small towns bespeckling the region are known for their charm and hospitality.
Due to its rural nature and lack of light pollution, Merritt Reservoir SRA has been an ideal host location for the annual Nebraska Star Party for 29 years. The state's premier, weeklong astronomy event offers both beginner and advanced astronomy field schools, observing challenges, an astrophotography contest, and a day of educational presentations. Through combined efforts with Nebraska Tourism Commission and Nebraska Game and Parks Commission over the past three years, the aspiration of receiving the International Dark Sky Park certification is finally realized.
The certification required Merritt Reservoir SRA to survey and retrofit exterior light fixtures throughout the park and implement a Lighting Management Plan to maintain outdoor lighting to be dark-sky friendly into the future. The Nebraska Game and Parks board of commissioners passed a resolution in support of the International Dark Sky Park designation stating that "the night sky represents an important natural resource that contributes to the quality of life for residents and visitors and is necessary for the health of many native wildlife species."
"We're thrilled and honored to have Merritt Reservoir State Recreation Area awarded this prestigious distinction," Nebraska Game and Parks Director Tim McCoy said.
The Bauer family, who own and operate Merritt Trading Post, share in the excitement over the IDSP certification. "I've been fortunate to experience Merritt's dark skies for the last 17 years and there is something incredibly humbling about seeing the depth of the universe with such clarity," says Stacy Ann Bauer, "My astrophotography has allowed me to share and bring awareness to this brilliant natural resource. This designation will illuminate the beauty of the night skies while protecting the park from future light pollution. We cannot wait to share our radiant skies with even more future astronomers."
To help foster this connection, Nebraska Game and Parks has implemented a suite of educational programming focused on nocturnal wildlife, unique nighttime phenomena, and the myriad threats of light pollution. In the coming years, they plan to develop self-guided tours and install educational signage throughout the park.
The closest town of Valentine, Nebraska, also is doing its part to keep the Sandhills dark. With guidance from Nebraska Star Party planners, the city council selected dark-sky friendly fixtures for its downtown beautification project currently underway.
About the International Dark Sky Places Program: 
The International Dark Sky Places Program was founded in 2001 as a non-regulatory and voluntary program to encourage communities, parks, and protected areas around the world to preserve and protect dark sites through effective lighting policies, environmentally responsible outdoor lighting, and public education. When used indiscriminately, artificial light can disrupt ecosystems, impact human health, waste money and energy, contribute to climate change, and block our view and connection to the universe. Merritt Reservoir State Recreation Area now joins more than 200 Places that have demonstrated robust community support for dark sky advocacy and strive to protect the night from light pollution. Learn more by visiting darksky.org/conservation/idsp.
About the International Dark-Sky Association:
The mission of IDA is to preserve and protect the nighttime environment and our heritage of dark skies through environmentally responsible outdoor lighting. Learn more at darksky.org.
Media Contacts
Ashley Wilson
Director of Conservation, International Dark-Sky Association
+1 520-347-5804; [email protected]
Jenna Bartja
Adventure Travel Specialist, Nebraska Tourism Commission
+1 402-471-3767; [email protected]
Shawna Richter-Ryerson
Public Relations Manager, Nebraska Game & Parks Commission
+1 402-471-5565; [email protected]