News
International Dark Sky Places
Minami-Rokuroshi in Ono City certified as Japan's first Urban Night Sky Place
Minami-Rokuroshi was certified as an Urban Night Sky Place, the first in Asia and fourth overall IDSP in Japan.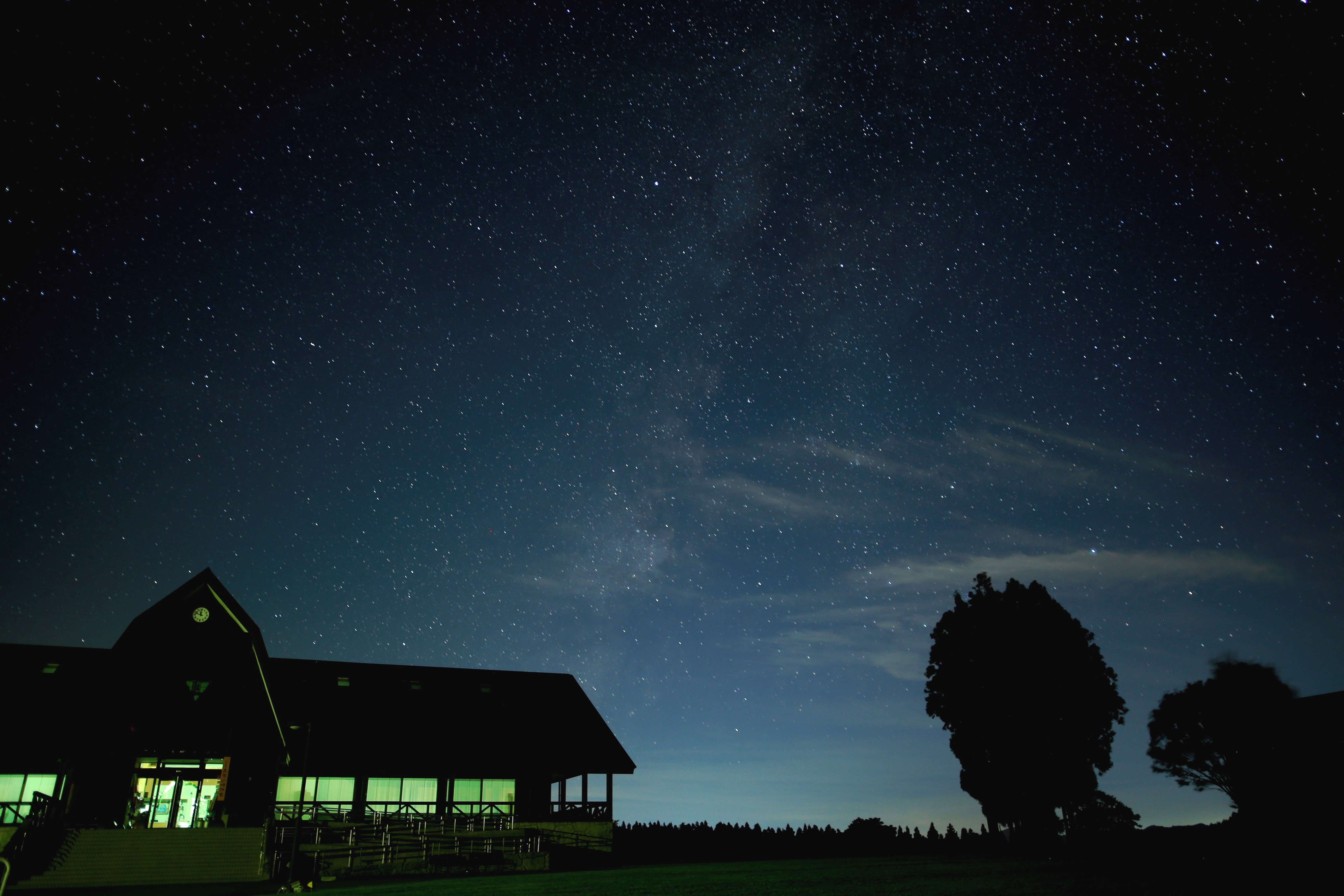 MINAMI-ROKUROSHI, ONO CITY, FUKUI PREFECTURE, JAPAN
Minami-Rokuroshi of Ono City was certified as an Urban Night Sky Place by DarkSky International. This certification is the fourth International Dark Sky Place in Japan and the first Urban Night Sky Place (UNSP) in Asia.
"This certification and resulting collaboration will help mitigate light pollution impacts in the area now and into the future," stated International Dark Sky Places Program Manager Amber Harrison. "Night sky quality research and work with partners will increase knowledge about light pollution and ways to improve it. It will also raise awareness about the importance of natural dark skies for the public, contributing to local change. This collaborative effort is a great example of what the UNSP certification aims to achieve.
Ono City is located approximately at 36 degrees north latitude and 137 degrees east longitude, roughly in the center of the Japanese archipelago. Surrounded by the mountains that branch off from Mt. Hakusan, the city's urban area boasts a castle town with a grid pattern and Oshozu, a spring chosen as one of the Top 100 Sources of Water by the Ministry of the Environment. The city is rich in greenery, history, culture, and traditions handed down from ancestors.
Minami-Rokuroshi is in the eastern part of the city, at the foot of Mt. Kyogatake, at an elevation of about 500 meters, and covers an area of 12.3 km². It became one of the most renowned spots in Japan for stargazing after being chosen as the place with the most beautiful starry sky in Japan in 2005 by The Star Watching Network, organized by the Ministry of the Environment.
The Fukui Nature Conservation Center was established on the site in 1990, equipped with the largest reflecting telescope in the Hokuriku region, 80cm in diameter, and a planetarium. Many stargazing events and astronomy classes have been conducted here, drawing crowds interested in stars. Since 2021, Astronomy Guide training courses have also been taught.
Ono City has collaborated with the Fukui University of Technology and Panasonic Corporation, a leading lighting manufacturer, to address light pollution in the outdoor lighting of public facilities and outdoor advertising. In fiscal year 2021, modifications were made to security lights and streetlights within the site, and in fiscal year 2022, the outdoor lighting of public facilities was modified.
Furthermore, the city has continued to promote and raise awareness about light pollution measures among elementary school students and residents. Since 2021, light-down events have been organized with the cooperation of citizens and businesses. Additionally, support was gained from 25 organizations and companies for the initiative to seek recognition as International Dark Sky Places, along with obtaining support letters.
"I am deeply proud that Minami-Rokuroshi of Ono City has been recognized as the first Urban Night Sky Place in Asia," stated Ono City Mayor Shiho Ishiyama. "I would like to express my gratitude to everyone involved who has contributed to this achievement, and I look forward to sharing this joy with the citizens of Ono City. We plan to utilize this recognition in our city's development, and we also welcome many visitors to come and experience the awe of what we call 'the most beautiful starry sky in Japan' in our city."
"It is truly wonderful and a matter of great pride that, thanks to the efforts and passion of Mayor Ishiyama and many others, Minami-Rokuroshi in Ono City has been recognized as the first Urban Night Sky Place in Asia," stated Tomoyuki Kakeshita, President of Fukui University of Technology. "If Fukui University of Technology has been able to contribute even slightly to the light pollution measures associated with this recognition, it is a joy beyond measure. I hope that this recognition will be maintained in the future, and that Ono City will continue to flourish as the 'town with the most beautiful starry sky in Japan.' I strongly believe that our university is always ready to assist in maintaining this recognition
DarkSky Japan chapter leader Nobuaki Ochi added, "We are very proud that this great achievement of the first Urban Night Sky Place in Asia has been achieved in our country. The continuous efforts of local people, industry, university, and government to work together to raise awareness of light pollution and improve outdoor lighting to protect the natural environment and starry skies of the Minami-Rokuroshi in Ono City are very impressive and truly deserve the honor of this certification. We hope that the place, together with the other three certified Dark Sky Places, will continue to play a leading role in combating light pollution in Japan."
About the International Dark Sky Places program
Founded in 2001, the International Dark Sky Places program is a non-regulatory and voluntary program to encourage communities, parks, and protected areas worldwide to preserve and protect dark sites through effective lighting policies, environmentally responsible outdoor lighting, and public education. When used indiscriminately, artificial light can disrupt ecosystems, impact human health, waste money and energy, contribute to climate change, and block our view and connection to the universe.
Minami-Rokuroshi now joins more than 200 Places that have demonstrated robust community support for dark sky advocacy and strive to protect the night from light pollution. Learn more by visiting www.darksky.org
About DarkSky International
The mission of DarkSky is to preserve and protect the nighttime environment and our heritage of dark skies through environmentally responsible outdoor lighting. Learn more at www.darksky.org
Media contacts
Minami-Rokuroshi
Ono City Office
1-1 Tenjincho, Ono City, Fukui 912-8666, Japan
Tel: +81-779-66-1111
[email protected]
DarkSky International
Amber Harrison
Dark Sky Places Program Manager
+1 (520) 347-6363
[email protected]