News
News
Myriam Alqassab: Under the desert sky — darkening the way in Bahrain
Myriam Alqassab, DarkSky Delegate in Bahrain, aims to reduce light pollution and gain Dark Sky Place certification for Hawar Island's pristine night skies.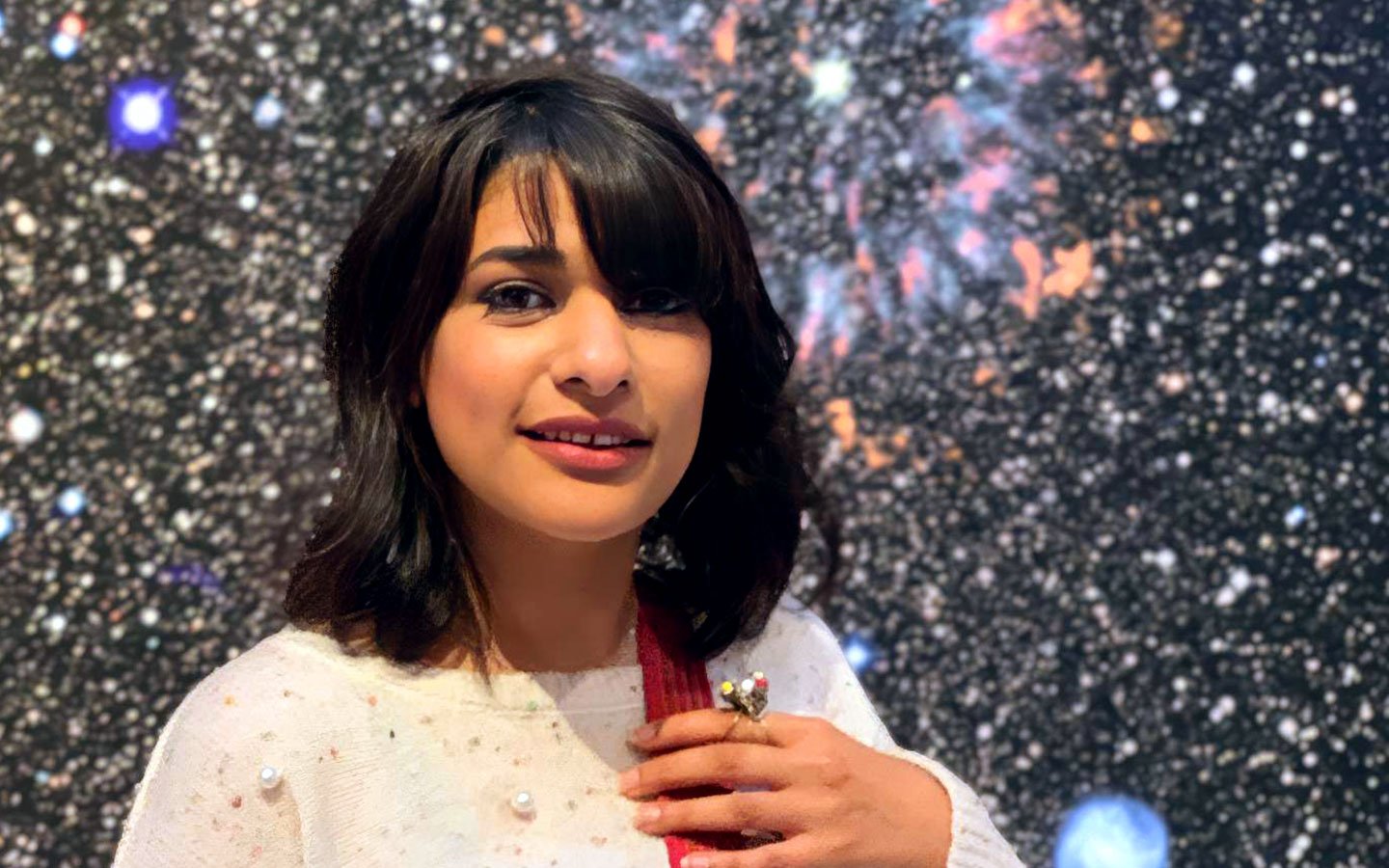 Each month DarkSky International features a DarkSky Advocate from the worldwide network of volunteers who are working to protect the night. This month we're highlighting the work of DarkSky Delegate Myriam Alqassab.
The King Hamad Highway runs 38 miles down the island nation of Bahrain, from top to bottom. A wide, flat, four-lane freeway, its entire length is illuminated under the glow of high-pressure sodium street lights, which glare down each direction of traffic, as well as lighting up the central median.
"There is no way to get lost in Bahrain," says Myriam Alqassab, DarkSky Delegate and Founder of the Bahrain Stargazers astronomy society. "It's not like in the movies, where someone's driving at night and they're like 'Oh my god, where are we?'. There's so much light in Bahrain, you couldn't get lost if you wanted to." A passionate stargazer and amateur astronomer, Myriam is working to reduce light pollution in her home country, a tiny archipelago-nation in the Persian Gulf located between Qatar's peninsula and the east coast of Saudi Arabia.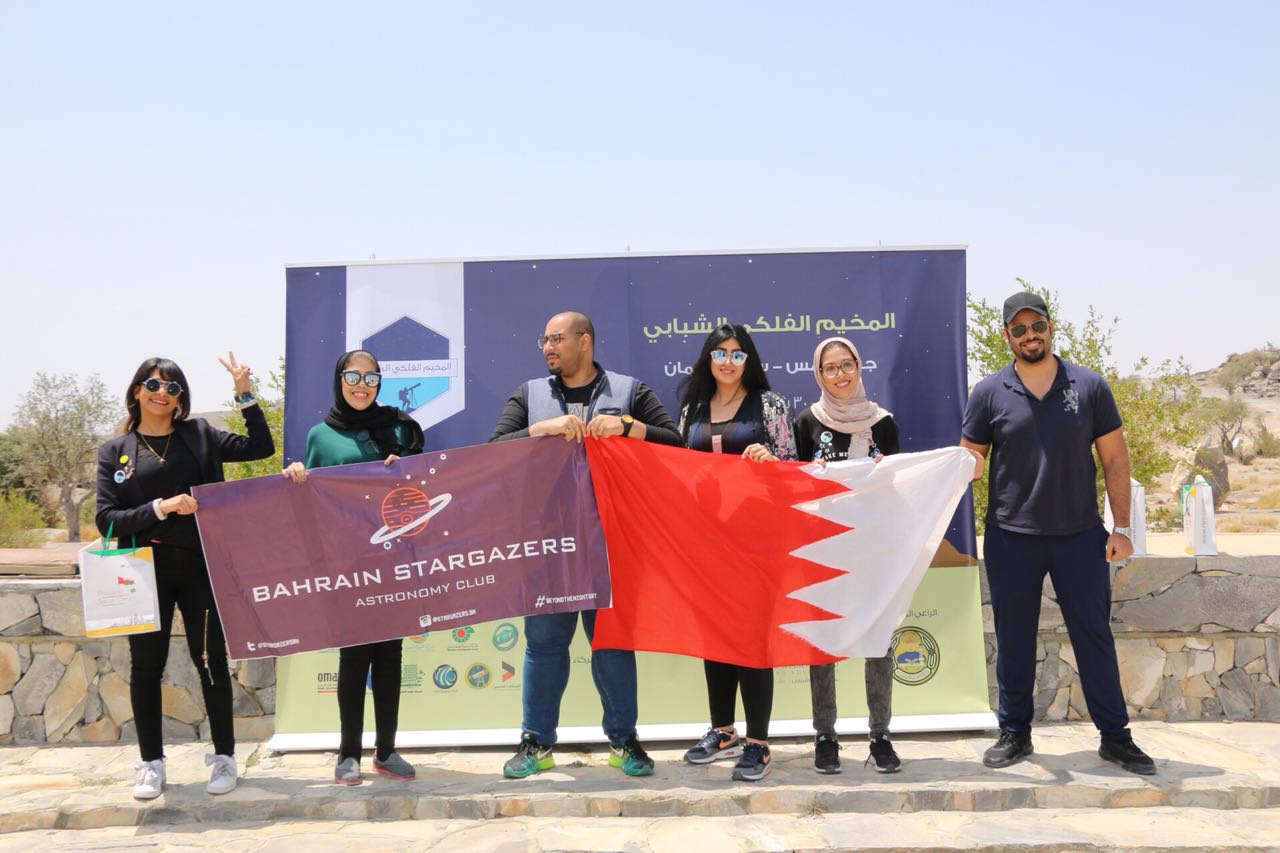 Looking at Bahrain's satellite imagery at night, it's obvious that Myriam has her work cut out for her. One of the smallest countries globally (after Singapore and the Maldives), Bahrain's main island — around the size of Austin, TX — is heavily urban and almost entirely covered in light pollution.
There are only a few places on the main island of Bahrain with unpolluted night skies, most of which are restricted to military use. But there is one dark spot that gives Myriam hope: Hawar, an archipelago of smaller islands 20 miles southeast of Bahrain's main island. A popular natural getaway (there is desert camping and an eco-friendly hotel), a large portion of the archipelago is given over to a protected nature reserve that serves as a nesting site for the Socotra cormorant, a threatened species of endemic waterbird.
Myriam has already begun efforts to gain an International Dark Sky Place certification for Hawar. "It is the only place in Bahrain where we can see the Milky Way with the naked eye, and we want to make sure that it remains dark forever," she says.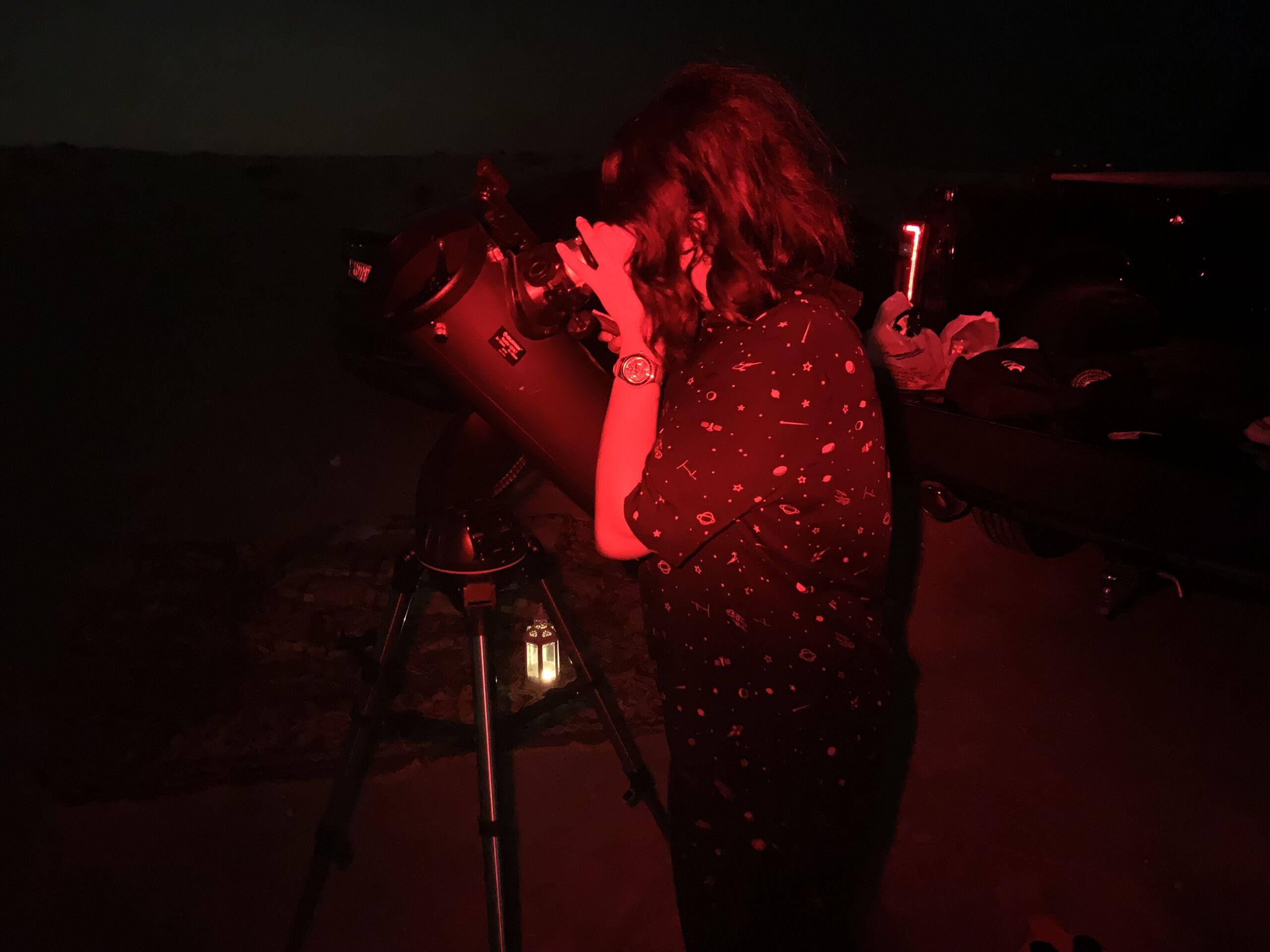 Like many of the most passionate amateur astronomers, Myriam's path into astronomy and light-pollution advocacy has not been a straight line. She recalls fondly seeing the three stars that form Orion's belt as a child, but astronomical science was not a major part of the curriculum in her school and there were no chances for kids to be exposed to astronomy in Bahrain then. After leaving high school, she went straight to work in retail and tourism jobs and life got busy with work, marriage, and children. Then, one evening, she found herself watching a documentary on Galileo, and that early curiosity about the night sky was rekindled. The idea for Bahrain Stargazers was born.
When she founded the Bahrain Stargazers group, Myriam realized many people in Bahrain were hungry for astronomy. There was only one national society for astronomers and scientists at the time, but no groups providing education and outreach for amateurs or the public. Within just a few days of announcing the club's formation, she received upwards of 80 applications for membership.
Starting Bahrain Stargazers was more than just an astronomy hobby for Myriam; it was a way to disconnect from her busy urban life and reconnect with nature and other people.
"When you live in a city, the city takes over," she says. "So you don't have much time to enjoy nature. That's why I want to bring people's attention to the stars and astronomy. What we enjoy most is not only stargazing. When we go out and are surrounded with people who love astronomy…we stop stargazing and we start talking and debating and people start asking questions. That's why it's still fun, even when we cannot see many stars."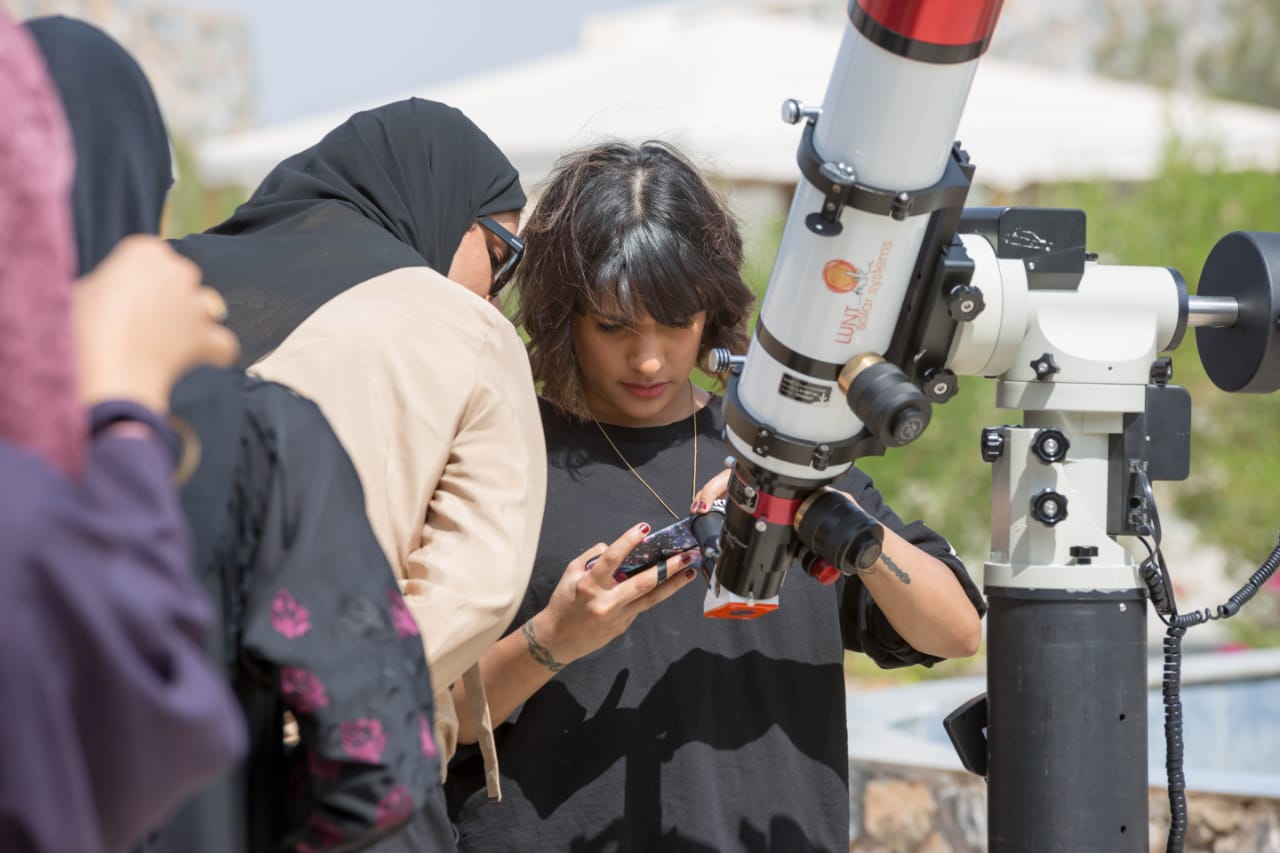 Though the society's main events pre-Covid were their weekly stargazing sessions, activities have expanded to hosting summer camps and family outings, educational and cultural presentations, and hands-on learning for children. In December, Myriam will lead a group members' trip to Hawar by ferry to view the Geminid meteor showers and camp out under its hopefully-soon-protected dark skies.
And Myriam isn't stopping there, either. In addition to running a full schedule for Bahrain Stargazers and her advocacy work with DarkSky International, she recently became the Bahrain National Outreach Coordinator at the International Astronomical Union.
"I have many dreams that I would like to achieve in the future, but first, I'm focusing on making Hawar Island an International Dark Sky Park. My second dream is a difficult task, but I think it will happen in the near future: building a cooperative astronomical observatory that brings together Arab countries."
Find out more and connect with DarkSky Delegate Myriam Alqassab and Bahrain Stargazers on Instagram and Facebook.
Learn more about the DarkSky Advocate Network here.