News
News
Prineville Reservoir State Park Becomes First International Dark Sky Park in Oregon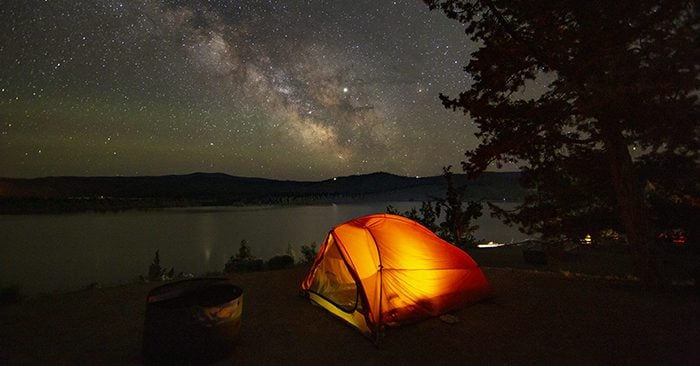 Oregon Parks and Recreation Department (OPRD) and IDA are pleased to announce that Prineville Reservoir State Park is today certified as an International Dark Sky Park, making it the newest addition to the International Dark Sky Places Program. Prineville Reservoir is the first Oregon park and the second place in Oregon to be honored with a program designation.
"Welcoming Prineville Reservoir State Park into the International Dark Sky Places Program is an important milestone in the history of dark-sky conservations in Oregon," said IDA Executive Director Ruskin Hartley. "We hope it is the first of many as we seek to strengthen our working relationship with OPRD."
The certification recognizes the exceptional quality of the park's night skies as well as the park's efforts to install responsible lighting and educate the public about light pollution. Prineville Reservoir joins only 174 locations worldwide that have followed a rigorous application process for dark sky certification.
Prineville Reservoir State Park was selected for its expansive dark skies that connect the growing central Oregon city of Bend and population centers west of the Cascade Mountains to the vast starry skies that envelope southeastern Oregon. As part of the application process, park staff replaced harsh outdoor lights with softer yellow and red lighting that reduces skyglow.
"The park offers a genuine night-sky experience for those coming from light polluted cities," said Bill Kowalik, chair of the Oregon Chapter of the International Dark-Sky Association. "Formal recognition of this Dark Sky Park, located in rapidly growing central Oregon, will help to educate the public and decision makers about light pollution and the value of the night sky to people and to our greater wild ecosystem."