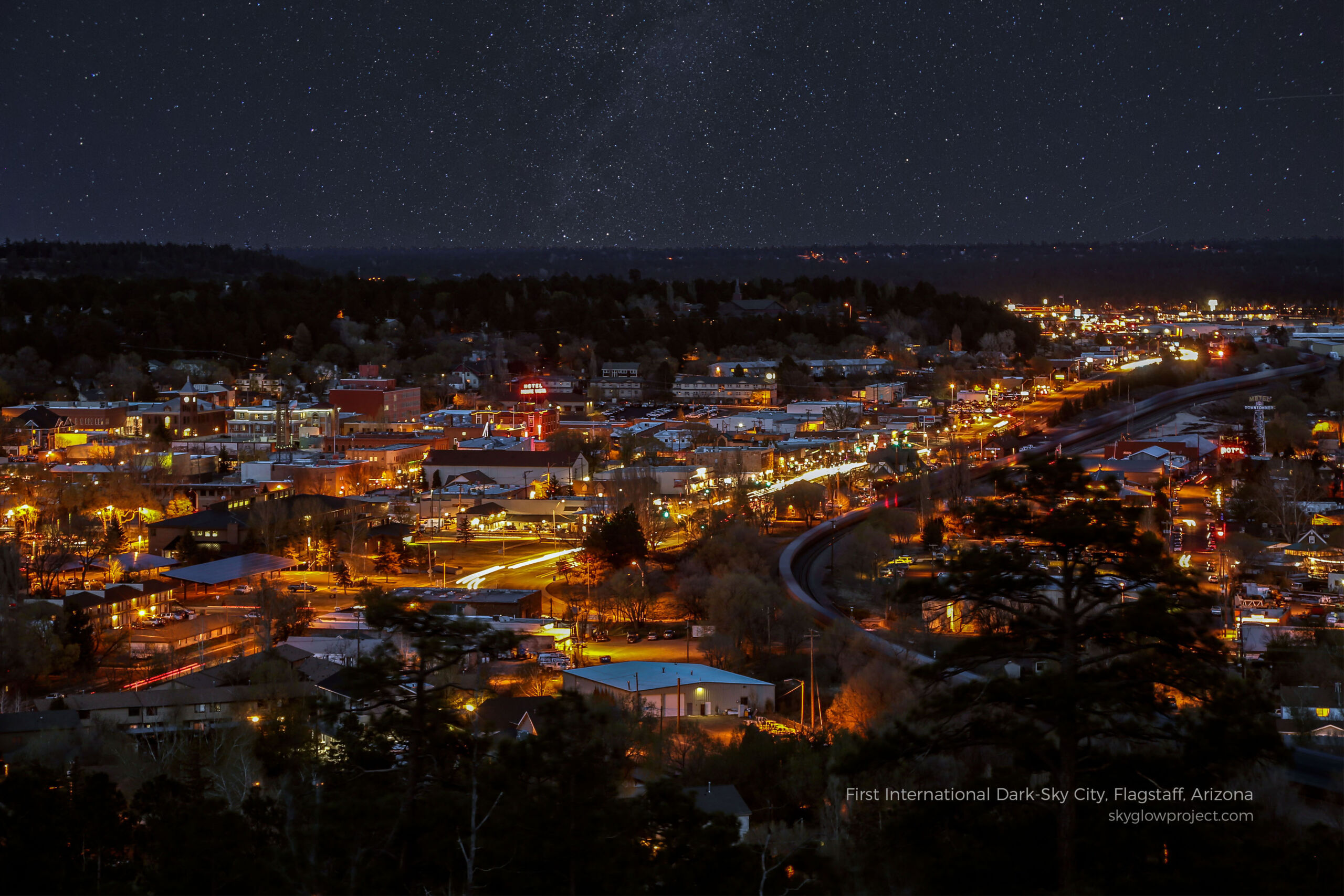 Please make a gift to the Protect the Night Campaign today. Your donation will help bring simple solutions to the problem of light pollution to the places where you live, work, and play.

The night, and its star-filled sky, has been a source of comfort, unity, and inspiration throughout time and all around the world. During this historic period of uncertainty and turmoil, IDA has been hearing more and more from our community about the importance of the starry night sky. But with light pollution growing at 2% per year globally, how long will it be before this connection to the night sky is lost? Will we have a night sky to look to for comfort?
With your support, we will. 
There is a clear path to preserving the night sky without compromising the need for light at night. Earlier this year, IDA published a simple guide to use light responsibly. The Five Principles for Responsible Outdoor Lighting was developed in collaboration with the Illuminating Engineering Society (IES). These principles lay the foundation for lighting engineers, governmental agencies, conservation organizations — and you — to protect the night from light pollution.
Right now, we have an opportunity to promote responsible lighting practices so that the children born in cities today know the stars of yesterday. We are asking for your support to drive these lighting solutions into the hands of decision-makers. We must influence leaders today to make responsible investments for our future. Leaders need to know that they can choose lighting that is cost-effective, functional, beautiful, healthy, and preserves the characteristics of the night.
Help IDA rollback light pollution around the world with responsible lighting practices. If you can, please make a generous contribution to our 2020 Protect the Night campaign. No one else will come to rescue the night. We need your voice and your donations to continue this work.
Please donate today to protect the night in the places you live, work, and play.