News
News
Quetico Provincial Park Awarded International Dark Sky Park Designation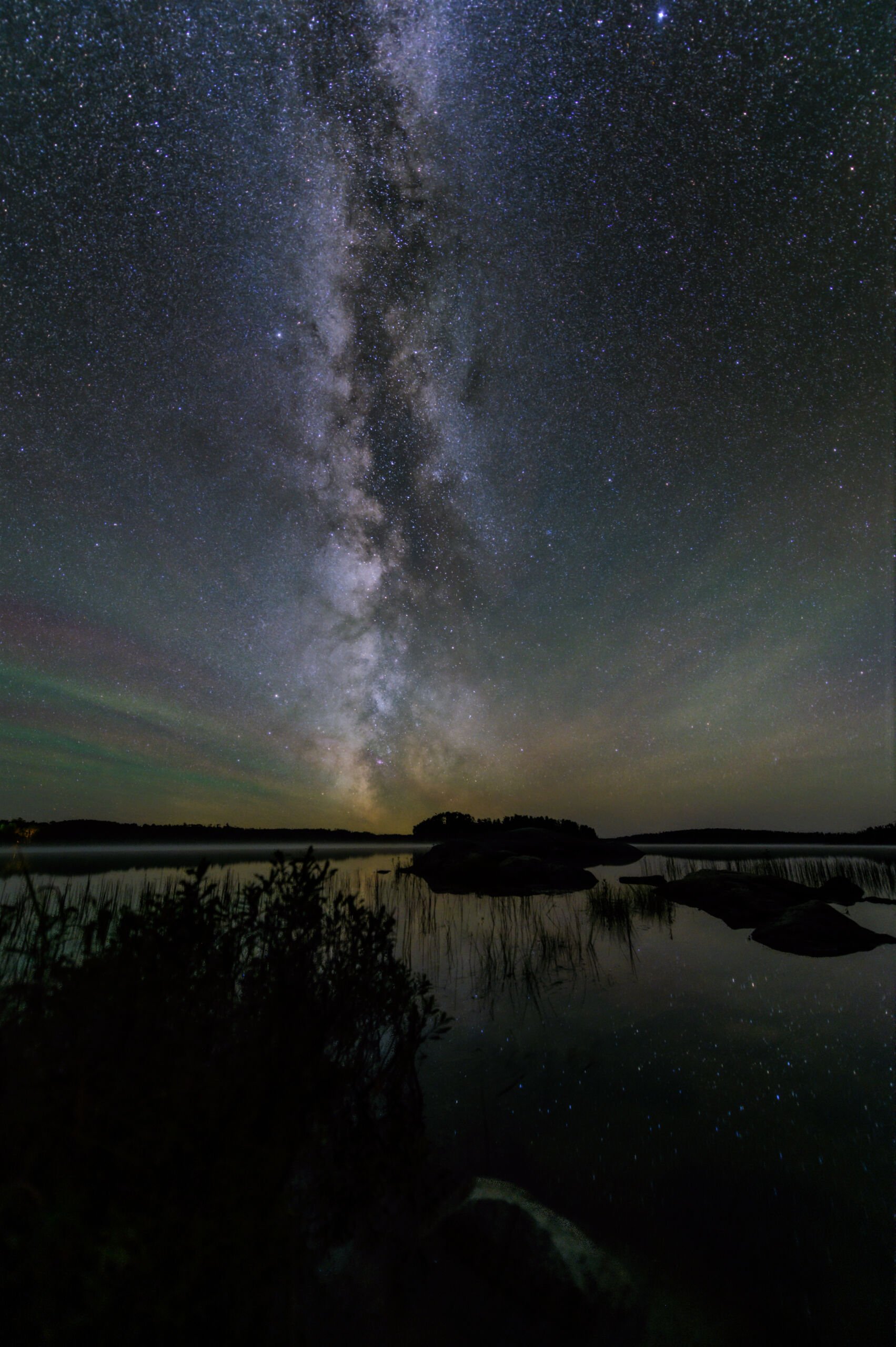 Ontario Parks is pleased to announce Quetico Provincial Park has been designated as an InternationalDark Sky Park by the International Dark-Sky Association (IDA).
"We are very pleased with today's announcement," said Ruskin Hartley, Executive Director of the International Dark-Sky Association. "Quetico Provincial Park is a great addition to the International Dark Sky Places Program. This designation underscores the park's commitment to maintaining the integrity of the environment.".
With the support of Starry Skies Lake Superior IDA chapter and the Heart of the Continent Partnership, Quetico becomes the 3rd public land in the region to achieve the Dark Sky Park designation following Voyageurs National Park and the Boundary Waters Canoe Area Wilderness in Minnesota. This unique international partnership builds on a long history of cooperation to create an internationally significant area of pristine protected night skies in Northwestern Ontario and Northeastern Minnesota.
Achieving this designation required a rigorous two-year process which required:
Light management planning to convert existing external lighting to dark sky compliant light fixtures.
Annual sky quality measurements to ensure dark sky criteria were met.
Development of new educational programming and signage to help visitors learn about the importance of protecting our night skies.
"A starry sky free of light pollution is a source of wonder and inspiration for visitors to Quetico Provincial Park and an important part of the park's natural environment. Receiving this designation from the IDA will help us to promote the preservation of night skies in our region and maintain the ecological integrity of the park. When gazing skyward from one of Quetico's campsites today, you can see a night sky similar in quality to what someone would have seen 100 or 1000 years ago camped at that very same spot. I hope that 100 years in the future, the same will hold true."- Trevor Gibb, Park Superintendent, Quetico Provincial Park.
Quetico joins Killarney Provincial Park and Lake Superior Provincial Park as the third provincial park in Ontario to receive a Dark Sky designation since 2018.
Protecting dark skies plays a large part in preserving the natural ecosystem of our provincial parks. Light pollution extends our days, which interrupts some of nature's oldest internal systems.
Many birds, amphibians, insects, and plants (and us) have evolved to rely on uninterrupted periods of darkness during the night.
Seasonal changes in how long it is dark at night help plants prepare for spring and fall and provide important signals to other animals that trigger events like amphibian breeding and bird migration.
Dark skies can also be beneficial for our health, with time under the stars being tied to various health benefits. To be a dark sky-friendly camper, remember the following:
Use outdoor lights and

lanterns only when necessary

and shut them off when you

go to sleep

.

Don't install solar-powered

garden lights that stay lit all

night long

.

Don't install lighting on your

campsite, such as string lights.
For additional information about the International Dark Sky Places Program, click here.