News
News
Reclaiming the Night: Policy and Technology as Tools of Change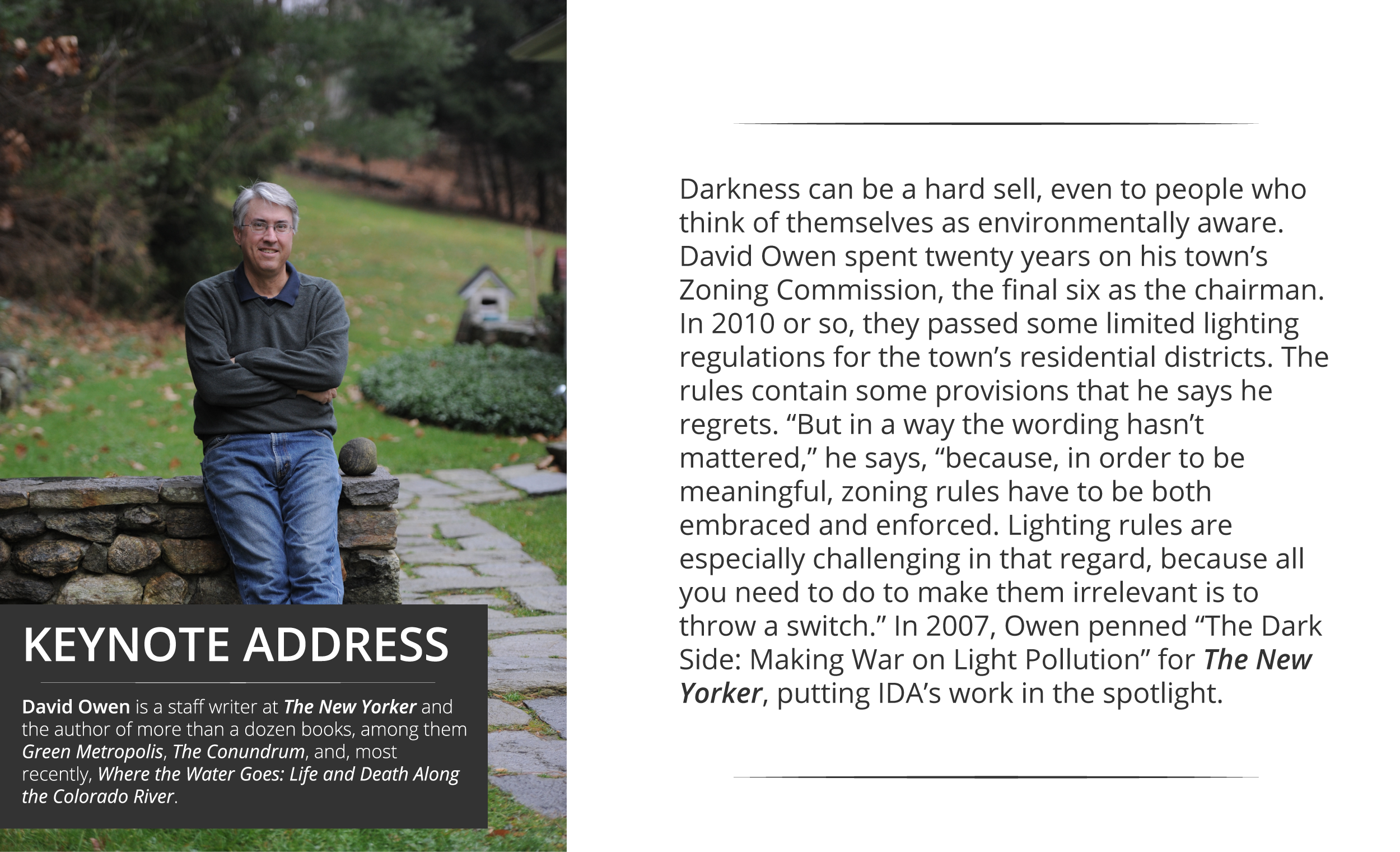 Register now! Early-bird Registration has been extended through October 14, 2017.
The IDA membership gathers annually to share new ideas and a mutual passion for dark skies. When engineers, designers, planners, architects, astronomers, and dark sky enthusiasts from around the world come together in their passion for the conservation of the natural night, it sparks connections that lead to real change. 
This year's IDA Annual Meeting & Conference in the Boston area will take place following the Greenbuild International Conference and Expo and the ArchitectureBoston Expo (ABX 2017). These events bring together the foremost thinkers on sustainability and green design.
IDA's annual general meeting will feature keynote speaker, David Owen. Owen is a staff writer at The New Yorker and author of more than a dozen books, among them, Green Metropolis, The Conundrum, and Where the Water Goes: Life and Death Along the Colorado River.
IDA's Annual General Meeting & Conference will feature many other inspirational speakers, including experts in policy and lighting technology who will discuss how to effectively use these as tools to reclaim the natural night environment. The conference will also showcase the future of night sky, wildlife, and neighbor-friendly lighting, and provide plenty of meaningful networking opportunities.
2017 ANNUAL GENERAL MEETING SPONSORED BY: