News
News
Save the Date – IDA 2020 *Virtual* Annual General Meeting & Conference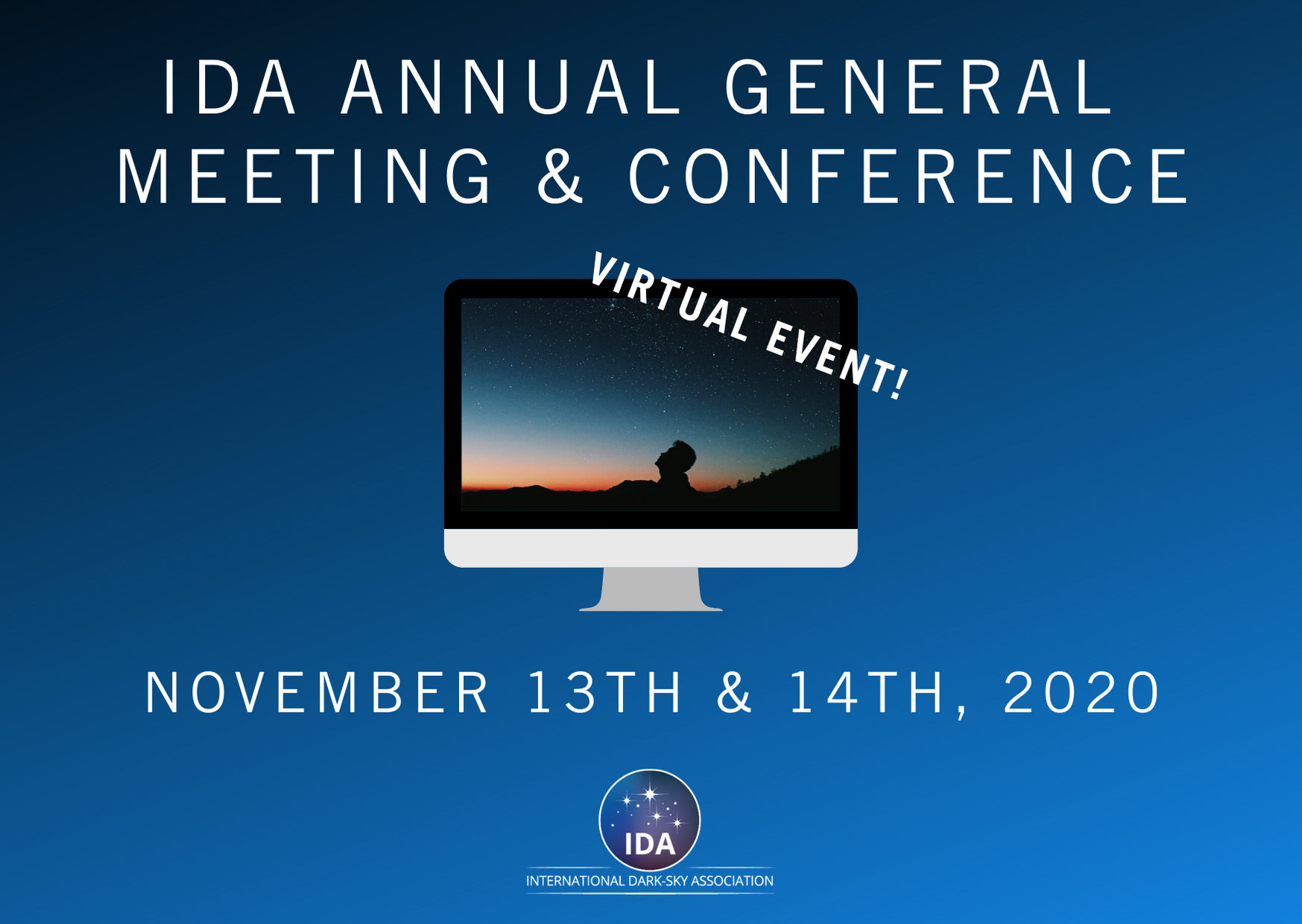 The International Dark-Sky Association is pleased to invite you to the IDA 2020 Virtual Annual General Meeting & Conference this November!
Every year, members of the International Dark-Sky Association attend the AGM & Conference to share lessons learned and explore strategies for protecting the night from light pollution. The event is an opportunity to network with other IDA members, strengthen our work, and empower the community of advocates dedicated to the cause.
This year, IDA is excited to take this important event directly to our international audience by going virtual! The 2020 AGM & Conference will capture the interactive and collaborative spirit of the annual conferences, and will allow our global network to safely and conveniently connect with our work from home.
Save the Date: The 2020 Virtual AGM & Conference will be held November 13th & 14th, 2020. Stay tuned for updates regarding a call for abstracts, registration, and more. 
We look forward to connecting with you for the IDA 2020 Virtual AGM & Conference!
Note: We are looking forward to a live gathering in the fall of 2021 in San Antonio, Texas!