News
News
South Korean Eco Park Named First Dark Sky Park in Asia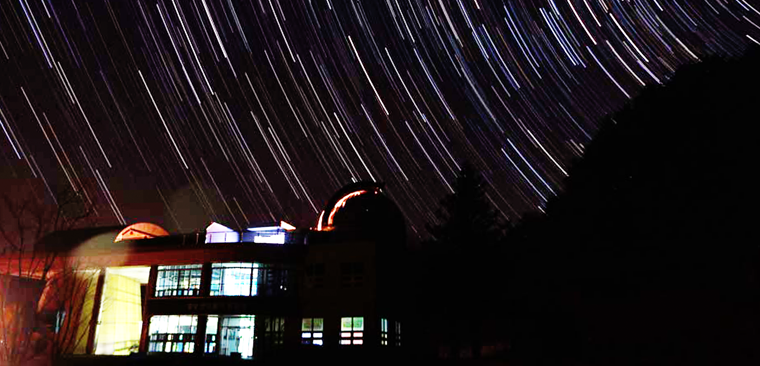 TUCSON, AZ (30 October 2015) – The cultures that have occupied the Korean peninsula for thousands of years have a long history of astronomy and reverence for the night sky, but many Koreans have lost their access to dark skies. While rapid postwar industrialization turned night into day in many Korean cities, awareness of the benefits of naturally dark night skies is beginning to take hold. Increasing emphasis on protecting nocturnal environments and the potential for increased tourism has inspired interest in preserving Korean lands for future generations.
The International Dark-Sky Association has named one of those lands, Yeongyang Firefly Eco Park, as a Silver-tier International Dark Sky Park, the first such designation in Asia. The new Dark Sky Park is a remarkable achievement in East Asia, a part of the world where cultural preferences have resulted in some of the world's most brightly lit cities.
"We're pleased by the efforts of the Yeongyang Dark Skies Committee to secure IDA recognition of the first Dark Sky Park in Asia," said IDA Executive Director Scott Feierabend. "It's an exciting day for everyone who loves dark skies, both in Korea and beyond."
Yeongyang Firefly Eco Park is a 390-hectare site in Yeongyang County, an administrative region of North Gyeongsang Province in the most eastern part of South Korea. Situated in the valley of the Wangpi River, the park is surrounded by mountainous terrain, making the land difficult to farm.
Yeongyang is an island of relative darkness within a sea of light from the southern Korean peninsula. Yet, as isolated as the park is, it's only a 4.5-hour drive from the capital, Seoul, and is readily accessible to South Korea's 50 million residents. The park, set within the Wangpi River Basin Ecological Landscape Protected Zone, has been under legal protections for ten years.
"I believe this designation will create significant momentum for the increasing recognition of the important of dark skies for many people, both in Korea and in other Asian countries," said Dr. Wonkil Jeong, a professor at Daegu Haany University and head of the IDA Daegu GyeongBuk Chapter who led the effort to secure the Eco Park's new status. "This will lead to the protection of other dark areas across East Asia, and its is expected to bring benefits to local industries such as medical tourism."
The site is significant for the conservation of fireflies, which are known to benefit from natural darkness. The Eco Park has developed a management plan for its natural darkness in support of the local firefly population and visitors come to the site expecting low ambient light levels.
In recent years, South Korean amateur astronomers have taken note of the site and flock there in increasing numbers to experience dark skies without having to travel far from home. The Eco Park has responded with ever-expanding programming themed around dark skies and astronomy.
The new Dark Sky Park offers the first example of managed dark skies conservation in East Asia to receive international recognition. "Yeongyang's IDA designation is an important moment in the history of the dark-skies movement," John Barentine, International Dark Sky Places program manager, explained. "We now have a model for how to preserve the fragile natural night in an area that is home to fully one-fifth of the world's population."