News
News
Tennessee State Park Designated Silver-Tier International Dark Sky Park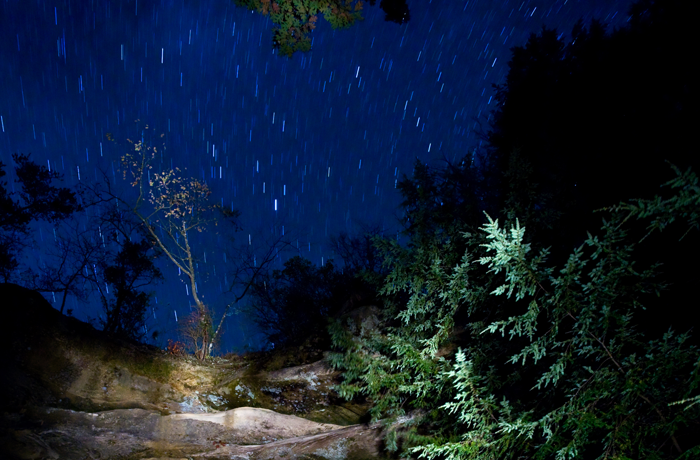 First state park in Tennessee to obtain this national designation
TUCSON, Ariz. & NASHVILLE, Tenn. (2 May 2015) – The International Dark Sky Association announced today that Pickett State Park and Pogue Creek Canyon State Natural Area have been named a Silver-tier International Dark Sky Park. The combined properties will be known as "Pickett-Pogue International Dark Sky Park."
A kickoff event is being held on Tuesday, 12 May, at 1 p.m. starting with a solar program for local schools in which participants can safely view the Sun through telescopes. A dedication ceremony will be held at 7 p.m. followed by an astronomy program at 8:30 p.m.
"We are pleased to welcome Tennessee into the Dark Sky program," said International Dark-Sky Association Executive Director J. Scott Feierabend. "We hope all Tennesseans will want to visit the park and take in its beautiful night skies."
Places experiencing natural darkness at night are rapidly vanishing in much of the United States especially east of the Mississippi River, an area that includes much of the country's population. This fact underscores the need to defend sites with dark night skies for the benefit of wildlife and humans alike. One location at the edge of the Cumberland Plateau in northern Tennessee has done just that, taking steps to preserve the nighttime environment for current and future visitors.
"As one of the few dark areas left in Tennessee, we believe in preserving the dark sky for future generations and are committed to educating the public about the importance of dark skies," said Brock Hill, Deputy Commissioner for Parks and Conservation, Tennessee Department of Environment and Conservation. "The park worked hard to preserve and protect its dark skies and we are excited about the potential for this designation."
With the support of a Clean Tennessee Energy Grant, lighting on the two properties was updated to meet IDA's rigorous standards. In partnership with the Barnard-Seyfert Astronomical Society and the Space Science Outreach at the University of Tennessee, the Park has developed a strong interpretive program. Activities include an annual New Year's Eve hike, a Junior Ranger Camp each July, an annual star party, and regular dark skies programming during peak visitor season in the summer.
About the IDA Dark Sky Places Program
IDA established the International Dark Sky Places conservation program in 2001 to recognize excellent stewardship of the night sky. Designations are based on stringent outdoor lighting standards and innovative community outreach. Since the program began, 10 Communities, 23 Parks and nine Reserves have received International Dark Sky designations.
 About Tennessee State Parks
Tennessee's 56 state parks offer diverse natural, recreational and cultural experiences for individuals, families, or business and professional groups. State park features range from pristine natural areas to 18-hole championship golf courses. There is a state park within an hour's drive of just about anywhere in the state, offering a variety of recreational, lodging and dining choices. For more information about Tennessee State Parks, visit tnstateparks.com or connect via Facebook, Twitter or Instagram.
 Media Inquires
Tennessee Department of Environment and Conservation: Ms. Kelly Brockman (Communications Director), [email protected]; +1 615 253 1916
International Dark-Sky Association: Dr. John Barentine (Dark Sky Places Program Manager) [email protected]; +1 520 293 3198 / +1 512 983 1075 (mobile)