News
News
The city of Bee Cave, Texas certified as International Dark Sky Community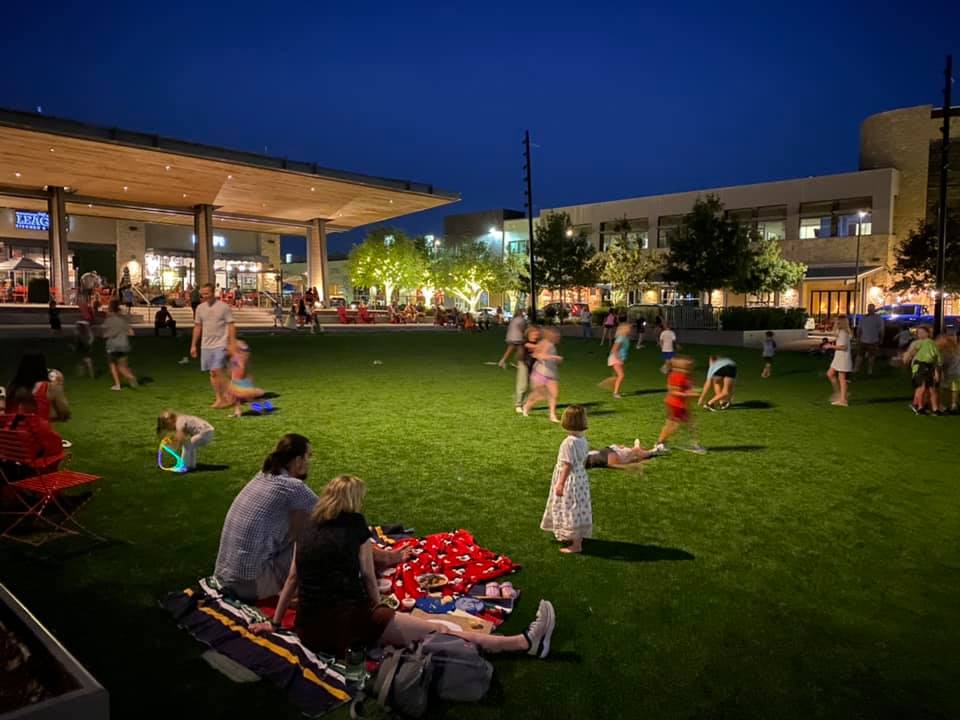 BEE CAVE, Texas, USA – The City of Bee Cave was certified as an International Dark Sky Community by DarkSky International. This certification is a huge accomplishment that the city hopes will encourage other Texas cities to move toward becoming a Dark Sky Community.
The city of Bee Cave is located 14 miles west of Downtown Austin in Western Travis County. The city is 6.8 square miles with an  8.3 square mile Extraterritorial Jurisdiction. Bee Cave was settled in the early 1850s by Dietrich Bohls and was named for a large cave swarmed by Mexican honeybees that lived on the creek banks and encompassed much of Western Travis County.
The natural ecosystems and environment surrounding Bee Cave are legally-protected lands. Knowing that these lands surround Bee Cave, we hope that becoming a Dark Sky Community will prevent harmful artificial light from emitting into the environmentally sensitive areas. Like bees, the Golden Cheeked-Warbler, an endangered species found near Bee Cave, can be affected by the artificial lighting in residential and commercial development. 
Bee Cave has been working towards becoming a Dark Sky Community for a few years with the help of city staff, residents, and DarkSky staff. A significant step Bee Cave took to move towards this goal was the adoption of a new city lighting ordinance in 2022. This ordinance holds commercial and residential development accountable for lighting and complies with DarkSky's lighting guidelines. 
"Bee Cave joins a growing list of Places certified in DarkSky's International Dark Sky Places Program in Texas, with several concentrated in the Hill Country region of the state. This addition is a testament to the hard work and dedication of dark-sky advocates throughout the state. The leadership of our advocates is remarkable, and it is an honor to get to recognize them through this certification," stated Amber Harrison, International Dark Sky Places Program Associate. 
Throughout the years, Bee Cave put on multiple events to help educate the citizens about the importance of the night sky and becoming a Dark Sky Community. Through this process, the city garnered support from surrounding organizations, residents, and elected officials. 
Terri Mitchell, President of the Bee Cave Friends of the Parks Foundation, stated, "By being accepted as a Dark Sky Community, Bee Cave will be championing current and new businesses and neighborhoods to commit to minimal light pollution." 
Scott Cronk with the Lake Travis Youth Association Sports Fields, which recently became the first sports complex in Texas to become certified in DarkSky's Outdoor Sports Lighting Program, remarked, "Becoming a Dark Sky Community will be a tremendous blessing to LTYA and the community. Since installing dark-sky certified lights, we have had nothing but compliments from our neighbors, city staff, city officials, and our families." 
Bee Cave Mayor and teacher within Bee Cave Kara King noted, "As an educator, my passion is our children and their learning. I want our kids to learn to look up instead of always looking down at their devices. Some of my most cherished memories are stargazing with my grandfather, and I want our kids in this community to get a chance to make those same memories. Being a dark sky community is a wonderful way to remind our residents that there is magic above us and we are lucky to live in an area that allows them to enjoy it in all its glory."
Bee Cave plans to hold more events to educate residents, business owners, and visitors. We will work with other International Dark Sky Communities to further our reach outside of Bee Cave. 
About the International Dark Sky Places Program: 
The International Dark Sky Places Program was founded in 2001 as a non-regulatory and voluntary program to encourage communities, parks, and protected areas worldwide to preserve and protect dark sites through effective lighting policies, environmentally responsible outdoor lighting, and public education. When used indiscriminately, artificial light can disrupt ecosystems, impact human health, waste money and energy, contribute to climate change, and block our view and connection to the universe. Bee Cave International Dark Sky Community now joins more than 200 Places that have demonstrated community support for dark sky advocacy and have gone above and beyond to protect the night from light pollution. Learn more by visiting darksky.org/conservation/idsp.
About DarkSky International: 
The mission of DarkSky is to preserve and protect the nighttime environment and our heritage of dark skies through environmentally responsible outdoor lighting. Learn more at darksky.org.
Media Contacts:
Amanda Padilla
City of Bee Cave
Phone: +1 512-767-6678
Email: [email protected]
Amber Harrison
Dark Sky Places Program Associate
Phone: +1 520-347-6363
Email: [email protected]