News
News
The Regional Natural Park of Millevaches in Limousin Saves Another Piece of Western Europe's Nightscape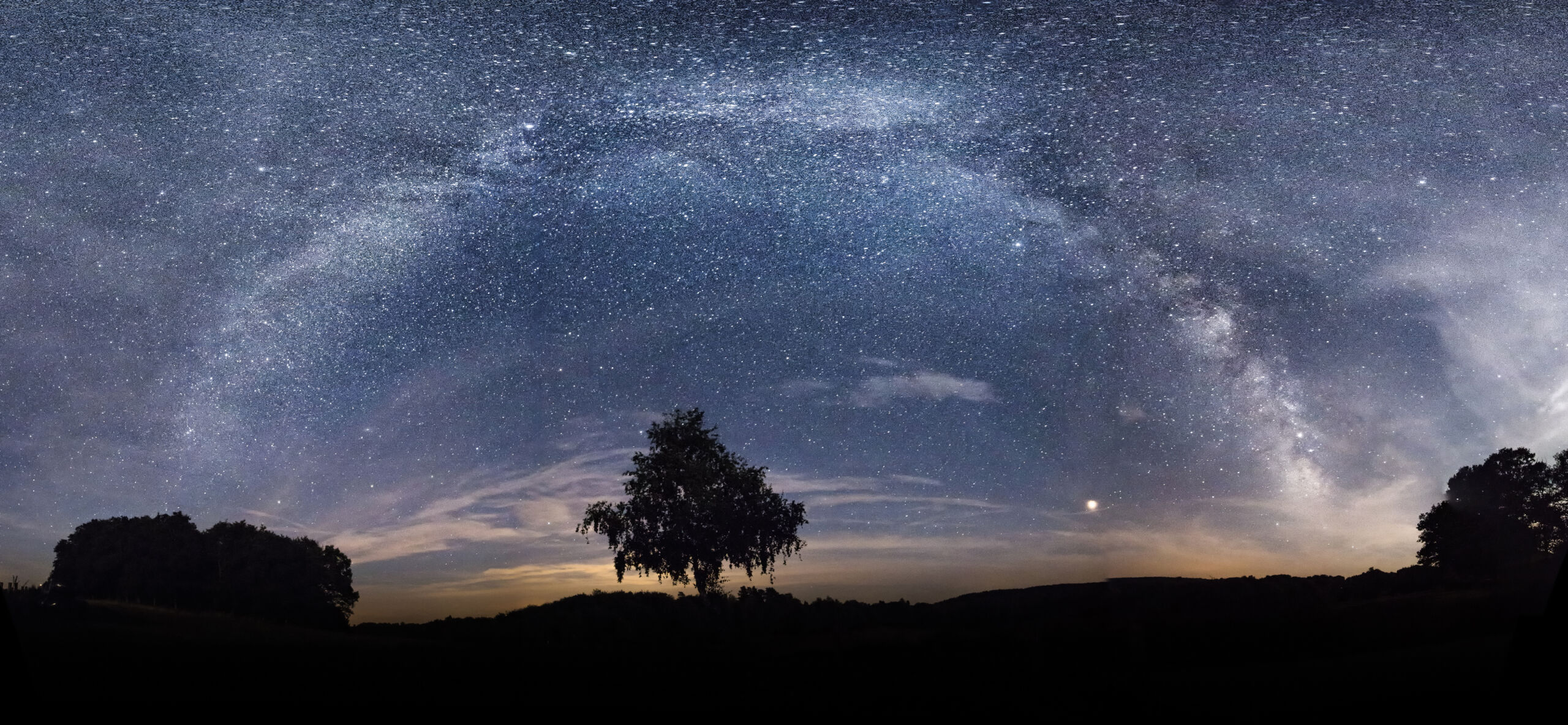 MILLEVACHES, Limousin, France – The International Dark-Sky Association (IDA) is proud to announce the Regional Natural Park of Millevaches in Limousin as the world's newest International Dark Sky Reserve. Joining Alpes Azur Mercantour, Cévennes National Park, and Pic du Midi, Millevaches Park is now the fourth Reserve in France.
The IDA's Reserve designation requires public and private lands to possess an exceptional or distinguished quality of night sky and nocturnal environment that is specifically protected for its scientific, natural, educational, cultural, heritage, and/or public enjoyment. Reserves are formed through partnerships of multiple land managers who have recognized the value of the nighttime environment through regulation and long-term planning. The average zenith sky brightness on clear, dark nights in Millevaches Park is about 21.6 mag/arcsec² but can be as high as 22 mag/arcsec² under the right conditions, ensuring that the Milky Way is visible with the unaided eye year-round.
"The Regional Natural Park of Millevaches in Limousin demonstrates the importance of recognizing and sharing our innate, deep-rooted connection with the view of the universe above," mused Ashley Wilson, IDA's Director of Conversation. "The stars inspire us, guide us, give us hope in trying times, and they will continue to do so if we preserve this natural and cultural resource. Millevaches understands this and has committed to pushing the expectations and presence of night sky preservation throughout and outside of its borders." 
The Regional Natural Park of Millevaches in Limousin is a vast territory classified as a nature reserve since 2004 for the high quality of its landscapes, its unique environment, and the richness of its biodiversity. The territory included within the Reserve is a protected area located within the French départements of Creuse, Haute-Vienne, and Corrèze on the fringes of the Massif Central mountains. The territory rises to 976m in elevation and stretches over 3,350 square kilometers. The core zone, in the center of the Park, represents a total area of 194 km². It is inhabited with a low population density of 6 inhabitants / km² with a total of 1,907 inhabitants.
Dark-sky efforts have already been carried out, such as renovations of public lighting, studies of nocturnal biodiversity, or night-related activities open to the public. Others remain to be continued or initiated, such as retrofitting all publicly-owned lighting in both the core and periphery and creating new night sky viewing opportunities for school groups. These future actions constitute promises to preserve and improve the quality of the sky and solve light pollution problems.
"We are very proud that Regional Natural Park of Millevaches in Limousin has become an International Dark Sky Reserve because obtaining the label, in addition to rewarding years of work, would allow better visibility of the territory and bring new opportunities for education, culture, biodiversity, tourism and energy related to the dark night," explained Park President Philippe Brugère.
As part of its nomination, Park staff and volunteers worked on the various aspects of the project. Actions included monitoring the starry sky, conducting lighting inventories, adopting a comprehensive lighting management plan, and developing a detailed work schedule. These actions could not have been completed without the assistance of the four local electric power authorities, environmental and astronomical associations, and elected representatives. The tourism and educational dark-sky efforts are supported by external partners, and new programs will be launched in 2022. Additionally, the Park developed an extensive public outreach program to support its nomination, including the promotion of the annual "Day Of The Night" and "Night of the Owl" awareness events, partnerships with the Astronomical Association, and holding extensive community meetings to explain the International Dark Sky Reserve project. Finally, the cultural component around the night as a resource started two years ago and is permanently anchored in the identity of this exceptional territory.
Millevaches territory invites us to take the time to roll our eyes to the sky, observe the night environment, and feel the sensations of a starry night, in all simplicity.
 "Je voulais voir les étoiles… Je voulais voir les étoiles, les voir aussi bien qu'au temps de mon enfance. Alors je suis parti loin des villes. A la recherche d'une vraie nuit, une nuit bien noire, car seule la pure obscurité permet de voir loin. Notre folie des lumières nous rend aveugles. J'ai fini par trouver le bon observatoire, un plateau. J'ai vite compris pourquoi on l'appelait 'des Mille Vaches' … Parce que, mieux que nulle part ailleurs, on y voit la Voie lactée." Erik Orsenna, from the French Academy
The International Dark Sky Places Program was founded in 2001 as a non-regulatory and voluntary program to encourage communities, parks, and protected areas around the world to preserve and protect dark sites through effective lighting policies, environmentally responsible outdoor lighting, and public education. When used indiscriminately, artificial light can disrupt ecosystems, impact human health, waste money and energy, contribute to climate change, and block our view and connection to the universe. The Regional Natural Park of Millevaches in Limousin now joins more than 190 Places that have demonstrated robust community support for dark sky advocacy and strive to protect the night from light pollution. Learn more by visiting darksky.org/conservation/idsp.
About the International Dark-Sky Association: The mission of IDA is to preserve and protect the nighttime environment and our heritage of dark skies through environmentally responsible outdoor lighting. Learn more at darksky.org