News
News
The International Dark-Sky Association and Utah Office of Tourism Celebrate Declaration of Dark Sky Month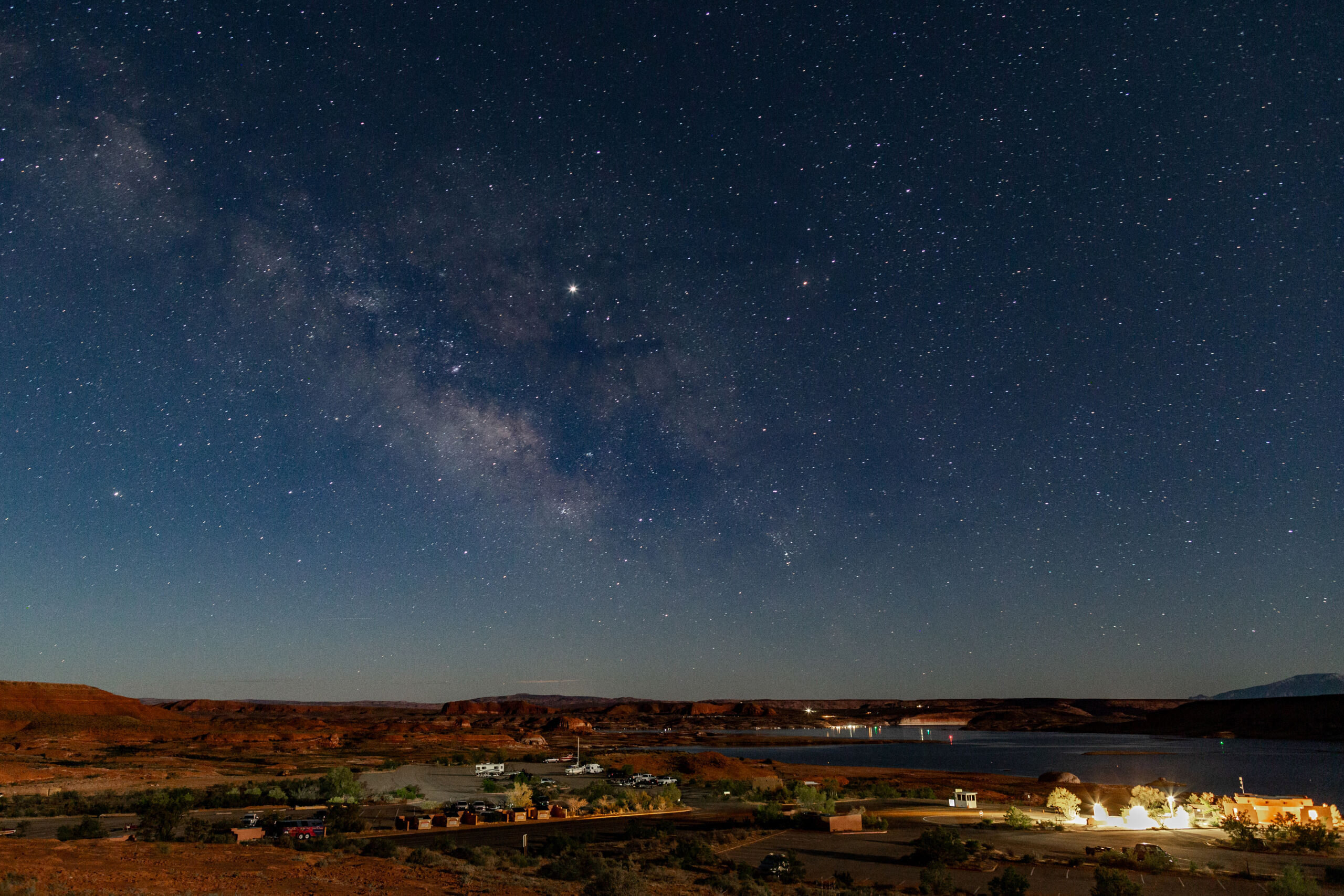 SALT LAKE CITY, UTAH, USA — The International Dark-Sky Association and the Utah Office of Tourism celebrate Governor Spencer Cox's declaration of April as Dark Sky Month. Astrotourism and dark sky messaging complement the tourism Red Emerald Strategic Plan, aiming to elevate life in Utah through responsible tourism stewardship. 
The Red Emerald Strategic Plan aims to spread out visitation throughout the state and the year, not just high season and highly visited places. Helping visitors prepare to travel responsibly is a key element. The strategy focuses on the quality of visits rather than the number of visitors and manages visitation consistent with local community priorities. 
"Over the last several years, we have pivoted dramatically to focus on the quality of the experience for the visitor and hosting communities. Preserving dark skies helps communities establish long-lasting tourism economies and keeps our places forever mighty," said Vicki Varela, managing director of the Utah Office of Tourism. "Utah State Parks, our national parks and community partners have shown tremendous leadership and vision in preserving the night sky throughout the state." 
Utah is home to some of the darkest skies on earth and currently leads the world in dark sky preservation with 23 accredited International Dark-Sky Places. With good planning and community support, dark sky preservation and astrotourism are responsible and sustainable forms of tourism that encourage overnight stays, distribute visitation around the state, and educate visitors about Utah. Astrotourism could lead to an estimated $5.8 billion in spending in the Colorado Plateau and support over 113,000 new jobs in the next 10 years. 
"The state of Utah continues to lead the dark sky movement in the United States," said Ruskin Hartely, Executive Director for the International Dark Sky Association. "We are very pleased with the incredible work they have done to preserve and protect the the natural night in their state."
"I have proudly supported our state park system's contribution to Utah's global leadership in the number of designated International Dark Sky Places," said Utah State Parks Director Jeff Rasmussen. "Many of our staff, interns, volunteers, and partners have worked tirelessly over the last five years to help these parks earn this international honor. Visiting these areas and seeing the pristine night skies in such beautiful and unique settings is a truly spectacular experience. " 
Utah's 23 accredited International Dark Sky Places include four of Utah's Mighty 5® national parks, 10 state parks, and two towns. Visitors and residents can go to visitutah.com/stars for a suite of resources to learn how to experience, enjoy and protect the state's vast night skies. 
About the Utah Office of Tourism
The Utah Office of Tourism (UOT) fulfills its mission to improve the quality of life for Utah residents through revenue and tax relief by attracting quality, well-prepared domestic and international visitation and motivating tourism spending within a sustainable tourism economy. The UOT partners with communities to develop tourism economies and storytelling consistent with their local vision and encourages stewardship and industry support through local engagement and ambassadorship. The UOT manages year-round strategic marketing, industry research, media relations, cooperative marketing, in-state public relations, website and visitor experience enhancements, and destination management and development programs to advance these goals. Learn more at travel.utah.gov and visitutah.com.
About IDA
The International Dark-Sky Association works to protect the night from light pollution. Since1988, the International Dark-Sky Association has promoted win-win solutions that allow people to appreciate dark, star-filled skies while enjoying the benefits of responsible outdoor lighting. IDA is headquartered in Tucson, Arizona. Learn more at darksky.org.