News
News
Georgia MacMillan: Wild Atlantic skies in Ireland's County Mayo
DarkSky Advocate Georgia MacMillan, development officer for Mayo Dark Sky Park in Ireland, encourages exploration of the night sky, highlighting the importance of darkness for conservation.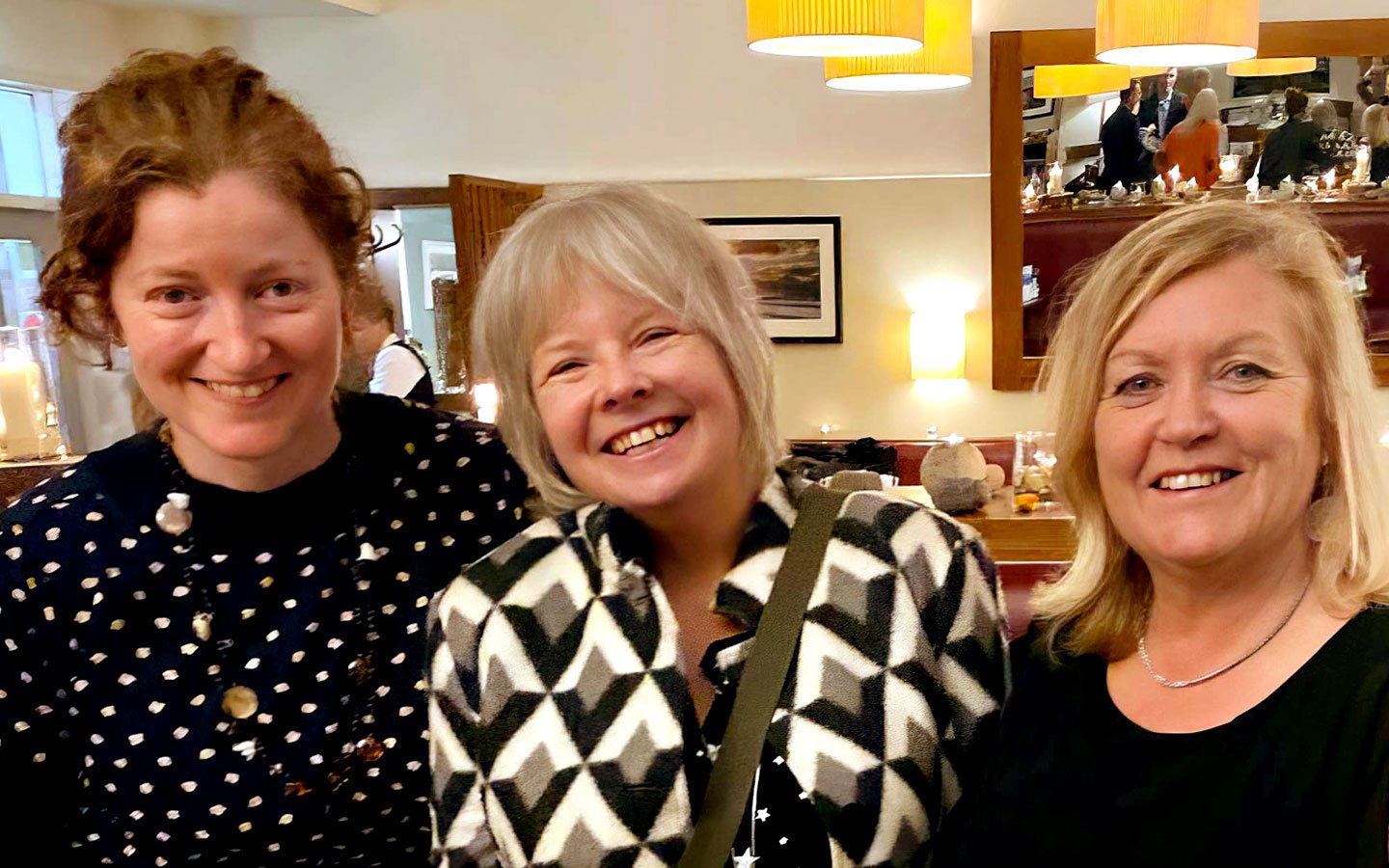 Each month DarkSky International features a DarkSky Advocate from the worldwide network of volunteers working to protect the night. This month we're highlighting the work of Georgia MacMillan in Ireland.



"Look beyond the horizon."
This is the first thing that Georgia MacMillan tells visitors walking in Mayo Dark Sky Park. A wilderness guide and the development officer for Ireland's first dark-sky park, Georgia, encourages people to explore the night sky and their senses beyond what they can see.
Celebrating its fifth anniversary this month, Mayo Dark Sky Park is a blanket bog wilderness in the west of Ireland, situated within the 58-square-mile Wild Nephin Ballycroy National Park along the Wild Atlantic Way. "We have mountains, forest track, bog roads…it's a remote feeling, a tranquil feeling," says Georgia. "You don't hear an awful lot — wildlife will hear us coming a lot sooner and will be gone or hidden or still. But there are pine marten, red deer, badger and bats on the wooded side, as well as woodcock birds."
Darkness isn't the only conservation effort here, either. Ballycroy is also home to Owenduff Bog, one of the last intact, active blanket bog systems in Western Europe.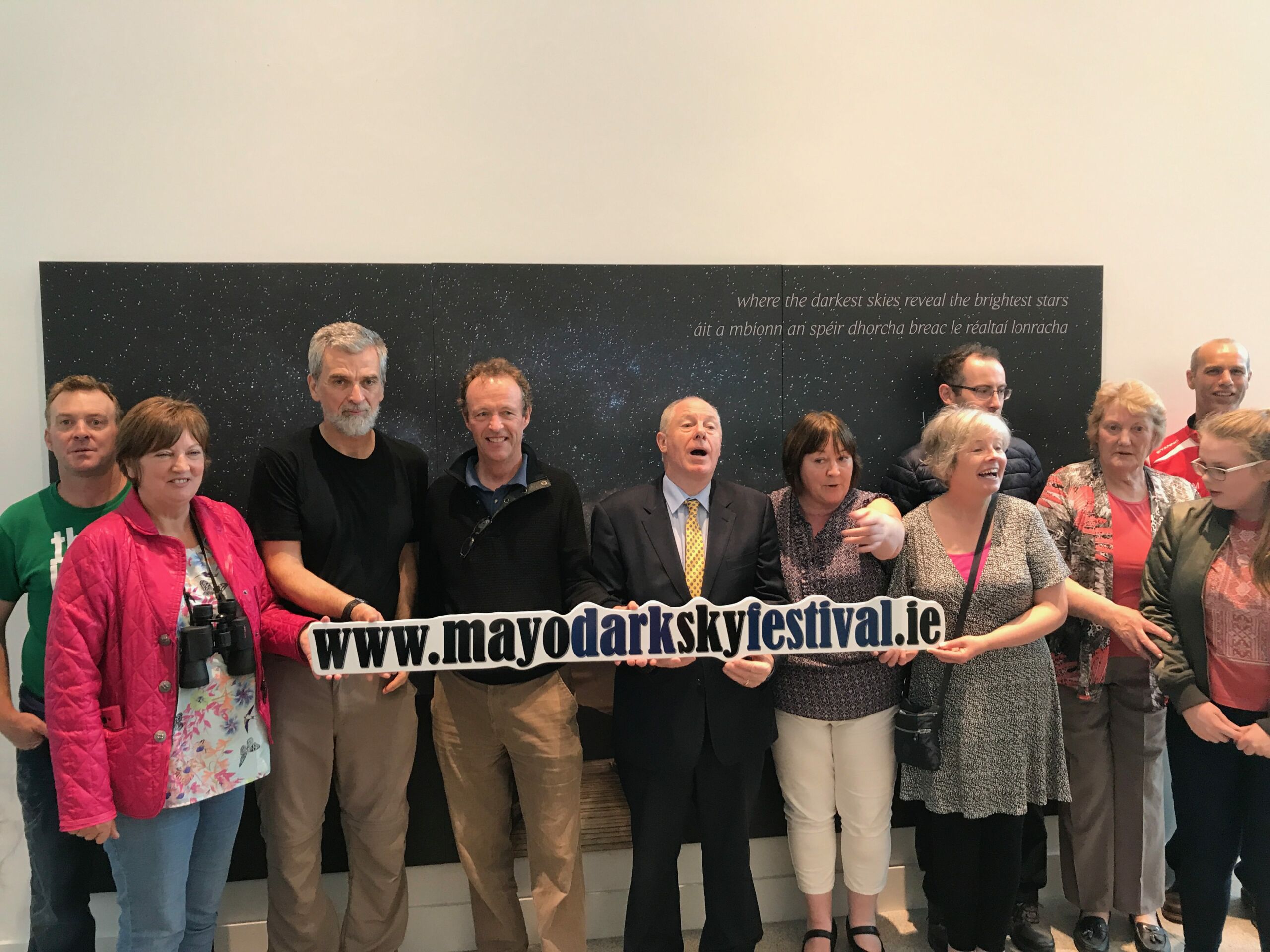 Catalyzing dark skies in Ireland
Georgia's reputation and work precede her, whether organizing the Mayo International Dark Sky Week, which this year saw more than 2,000 registered for its online events, or leading nighttime wilderness walks with her social enterprise tour company, Terra Firma Ireland. Georgia also recently joined DarkSky's new International Committee representing the views of dark-sky advocates around the globe.
With no shortage of Irish humility, Georgia is the first to say that she did not single-handedly start the dark skies movement in Ireland. She credits the help she got from advocates who had set up earlier dark-sky parks in Britain and local supporters like Brian Espey, a professor of physics at Trinity College Dublin, who helped found Dark Sky Ireland in the early 2000s.
Georgia's father was from London's East End, where she grew up. But she remembers the vivid contrast between the bright city and the dark nights when visiting her mother's family home in Ireland's County Mayo, where she eventually settled.
In 2013 as a returning student, Georgia earned a degree in Outdoor Education from Galway-Mayo Institute of Technology. Investigating the concepts of wilderness and tranquility led her to discover the work of DarkSky. She went on to write a dissertation on "Investigating light pollution and the possibility for creating a Mayo dark sky place." The seeds for a Mayo dark-sky park were planted, and in 2016, Ballycroy was designated an DarkSky Gold-Tier Dark Sky Park. Georgia is now developing a lighting master plan for Newport, the gateway town for Mayo Dark Sky Park. If designated, it would become the first dark-sky-friendly town in Ireland.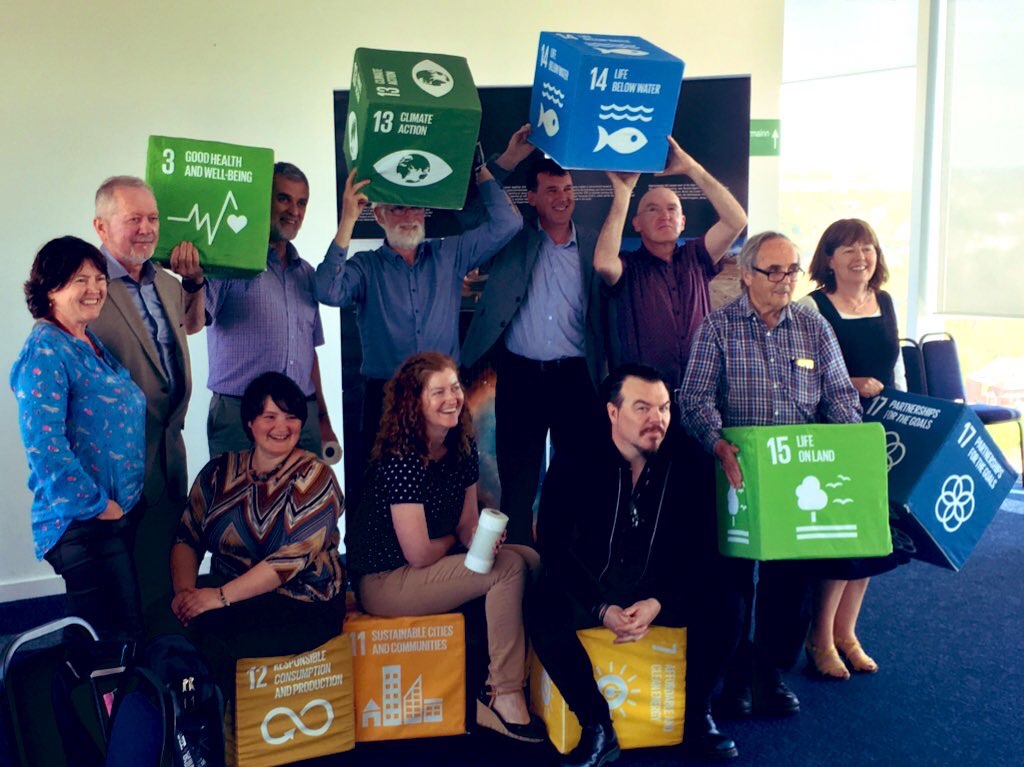 Dispelling fear of the dark
Georgia believes that providing opportunities for people to experience and appreciate the night is crucial for conserving the nocturnal environment.
"It's that old David Attenborough quote: 'You won't protect what you don't care about, and you won't care about what you've never experienced.' So you have to bring people out at night. Even if there aren't stars, get them to do an experiential walk at night, get them to know what it is to be in a safe environment in darkness. And I think most people do appreciate that tranquility because you don't get it under artificial light."
With Terra Firma Ireland, Georgia leads visitors on nighttime wilderness hikes. She sees people gain confidence when they try walking without a flashlight and incorporates music and Irish storytelling as a way of easing uncertainty for first-timers.
"You can bring the night sky in by asking, 'What's your favorite song that mentions the night sky or the stars or the moon?' It's endless. You have people sometimes singing as they go along, and that might take the fear element away from the dark."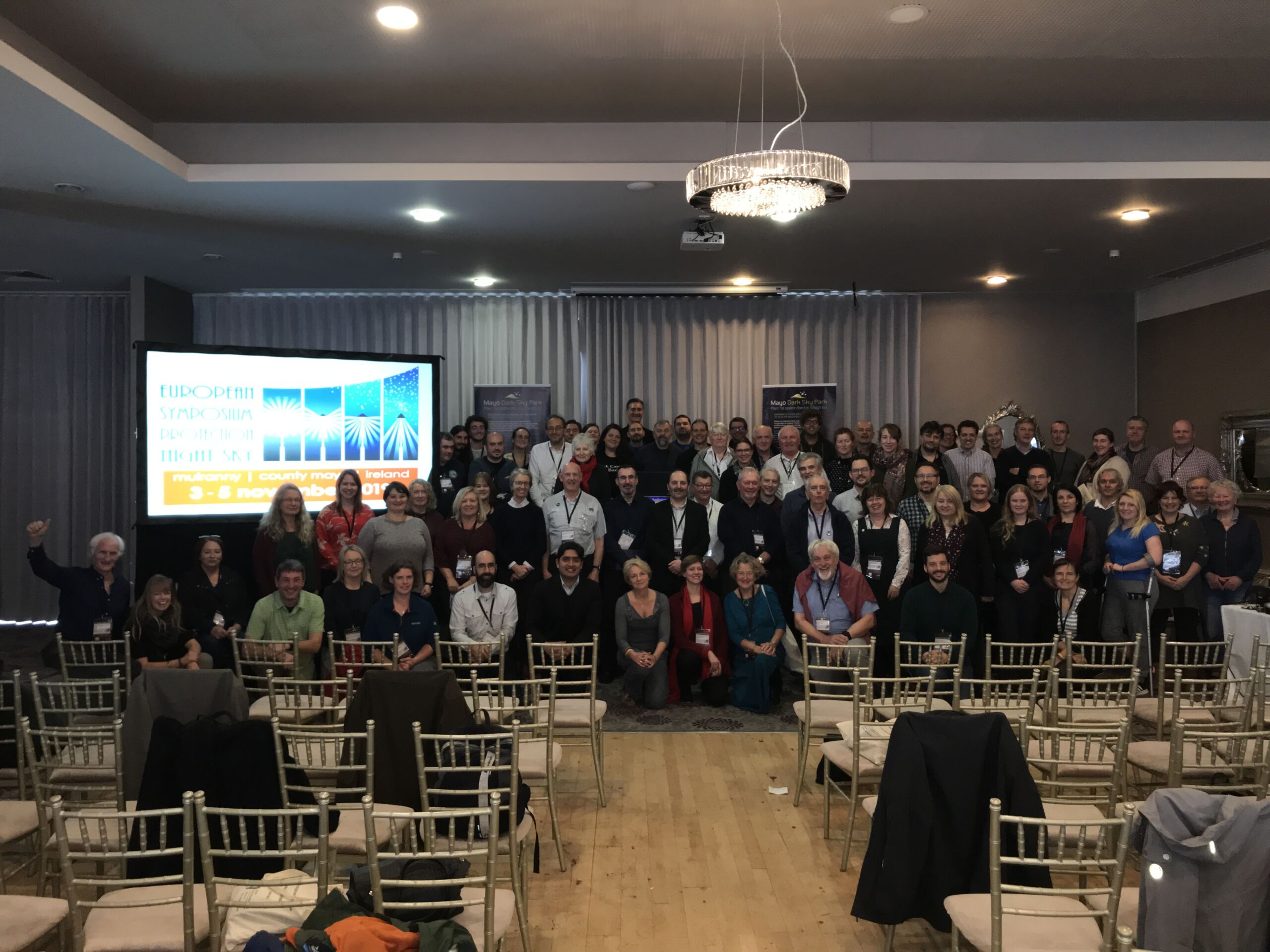 Under one sky
For Georgia, patience, collaboration, and an empathetic approach are crucial for dark skies conservation: "It's not going to happen quickly. It's a behavioral change you're looking to implement, so that takes time.
"It's very easy to be confrontational over it because people are protective of the reasons they use light – whether they understand it fully or not is another issue. But they are usually quite defensive on why they use light." She suggests a combined bottom-up and top-down approach: getting community buy-in while also chasing the highest authorities for legislative changes.
Recalling the theme of the 2020 DarkSky Global Conference, Georgia explains how resonant the idea of being 'Under One Sky' is for her community.
"A lot of people know of our infamous border between north and south Ireland, but we have so much to share on this one little island. That phrase was so perfect – 'under one sky' is exactly what we should be, and we need to cherish the things we have in common.
"The pale blue dot photo, and the Carl Sagan quote, is so relevant for us in today's times. For our climate, our wellbeing, our social integrations, and our equality. You can be no more equal than on this little pale blue dot together.
"No matter where we are, we have the sky in common."
Find out more about Mayo Dark Sky Park, including upcoming events, at mayodarkskypark.ie. You can follow Georgia on Twitter @GeorgieMacPorge and @mayodarkskies.
Learn more about DarkSky's advocate network here.