News
News
Megan Eaves: Writing under, about, and for the stars
Megan Eaves, a travel writer and DarkSky advocate, shares her passion for dark skies and astrotourism, emphasizing the transformative power of stargazing and night sky experiences.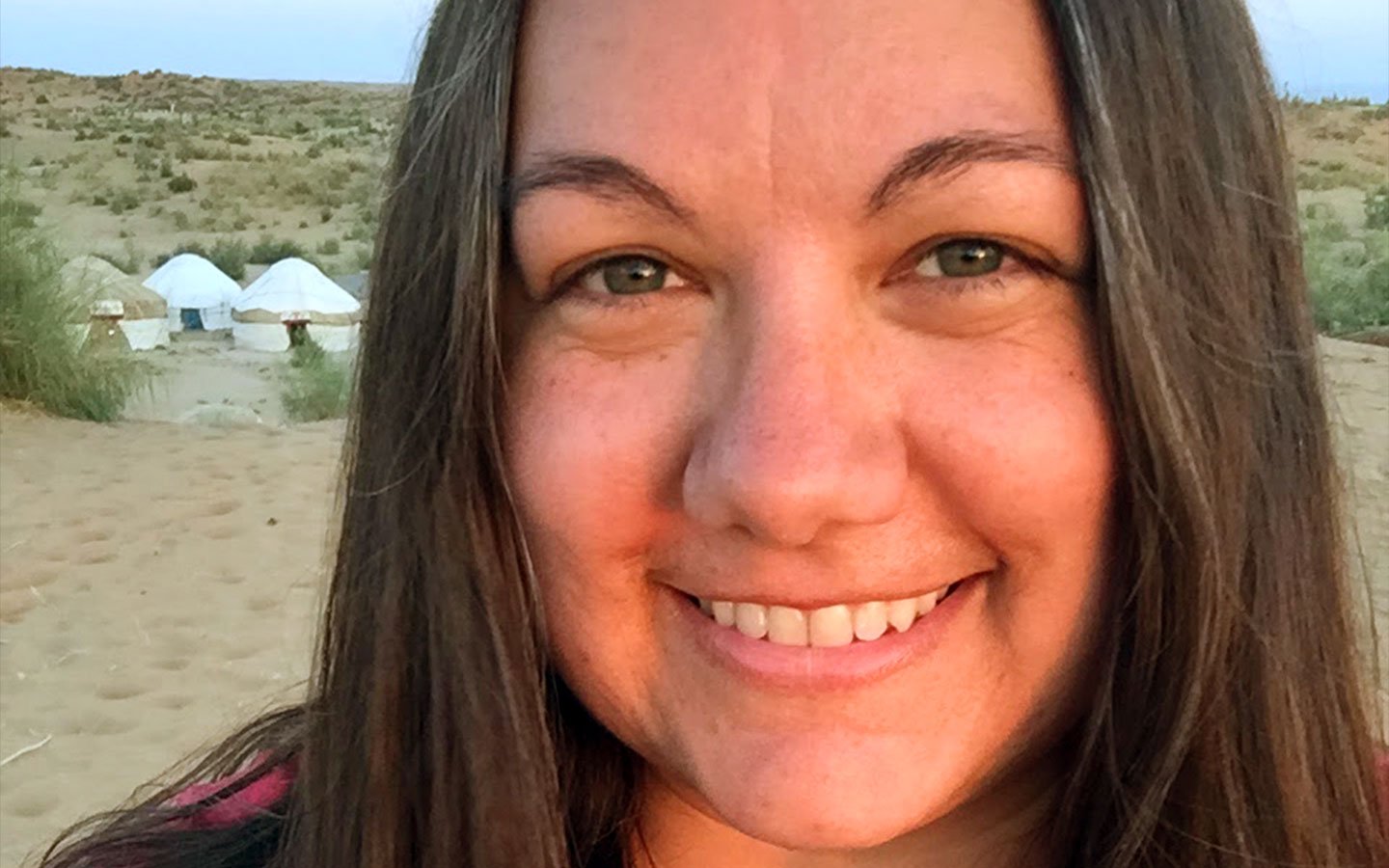 Each month DarkSky International features an DarkSky Advocate from the worldwide network of volunteers who are working to protect the night. This month we're highlighting the work of DarkSky Delegate Megan Eaves.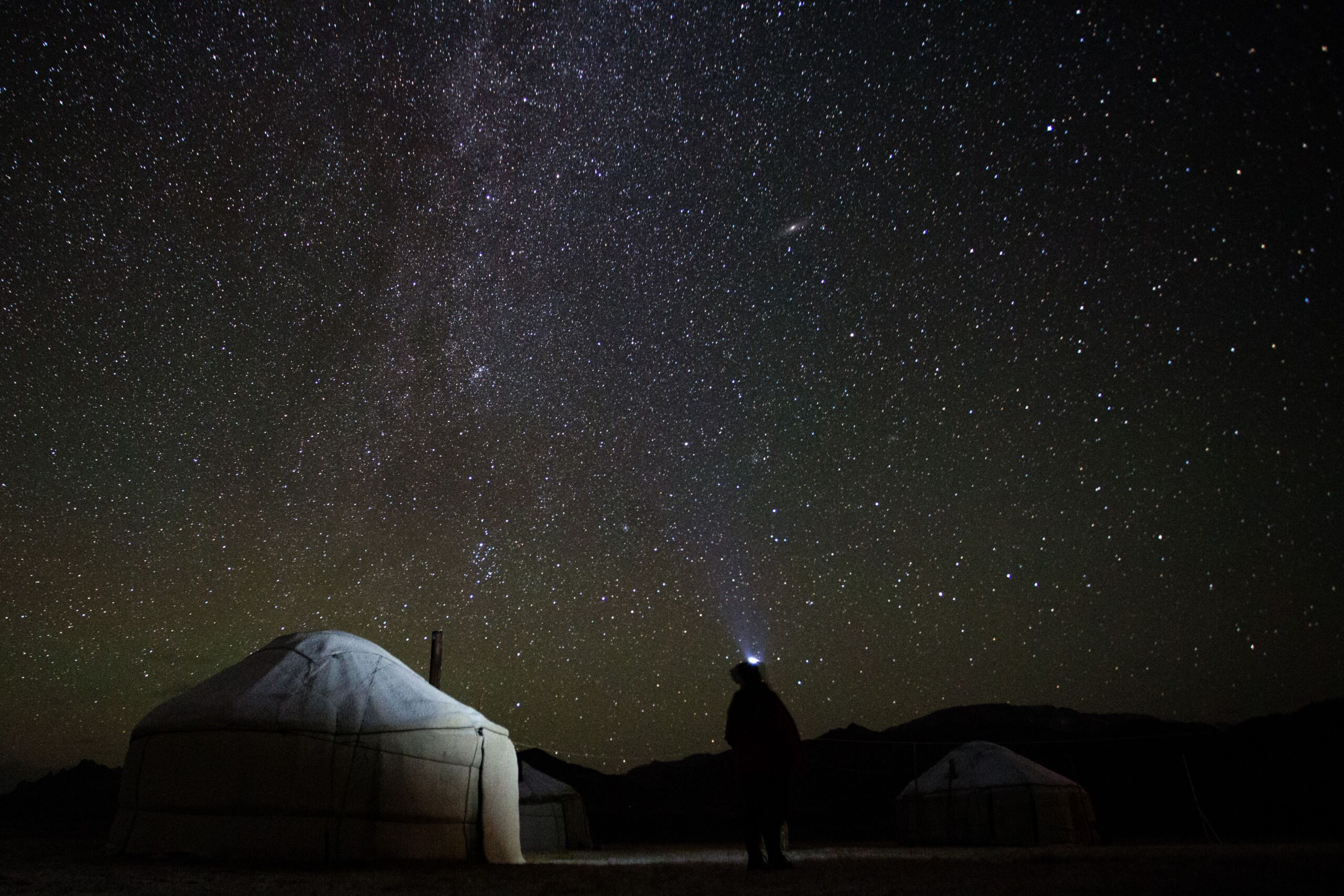 "The night sky keeps me centered and grounded," says Megan Eaves, a travel writer and tourism consultant based in London, England. "Writing about dark skies and speaking and presenting on these topics is an important part of my soul's purpose," she explains. Eaves became a DarkSky Advocate earlier this year, which is a passion project for the busy freelance writer and consultant. 
Having written about dark sky tourism and space for several publications, including Lonely Planet and The Independent, Eaves is currently working on a book of personal stories about some of her dark-sky travels, from staying in nomad tents deep in the heart of Kyrgyzstan to meandering down dark laneways in an English village with no streetlights.
Explaining how she became a travel writer, Eaves says, "Travel has always been a passion of mine. I've had wanderlust since I was a kid and used to take myself (usually on a pony) as far as I could roam around the ranch where I grew up. I started traveling in my twenties and just never stopped, and writing as a career developed naturally from that. I worked as an editor at Lonely Planet for many years, and since then have expanded what I do into consulting with tourism organizations and destinations focusing on sustainable development."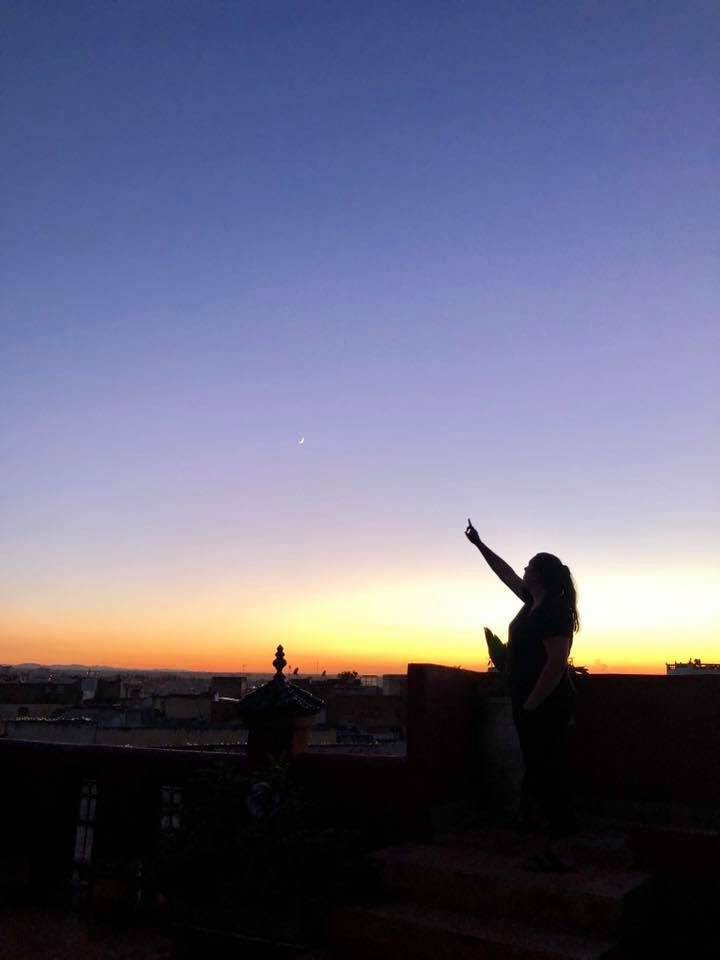 Her love for the night sky was also established early in her life. She grew up in rural New Mexico, where her dad introduced her to the stars and planets through the eyepiece of an old Meade telescope that he'd haul out onto their dirt driveway. She spent several years as an adult moving around the world, and eventually landed in London. There, Eaves began yearning to see the night sky, which is difficult because of the heavy light pollution. Describing her craving to see the night sky again, she says that the yearning is "a bit like people who grow up near the ocean and then move inland, always longing for that sea air."
To satisfy that craving, Eaves learned to urban stargaze, completed self-study astronomy classes, and took a course at the Royal Observatory in Greenwich. Combining her love of travel with her interest in astronomy was a natural fit, so she began visiting and writing about dark places. She recently helped bring attention to the issue of light pollution in London by speaking about urban stargazing at an event called 100 Voices, an anniversary celebration of London becoming the world's first National Park City.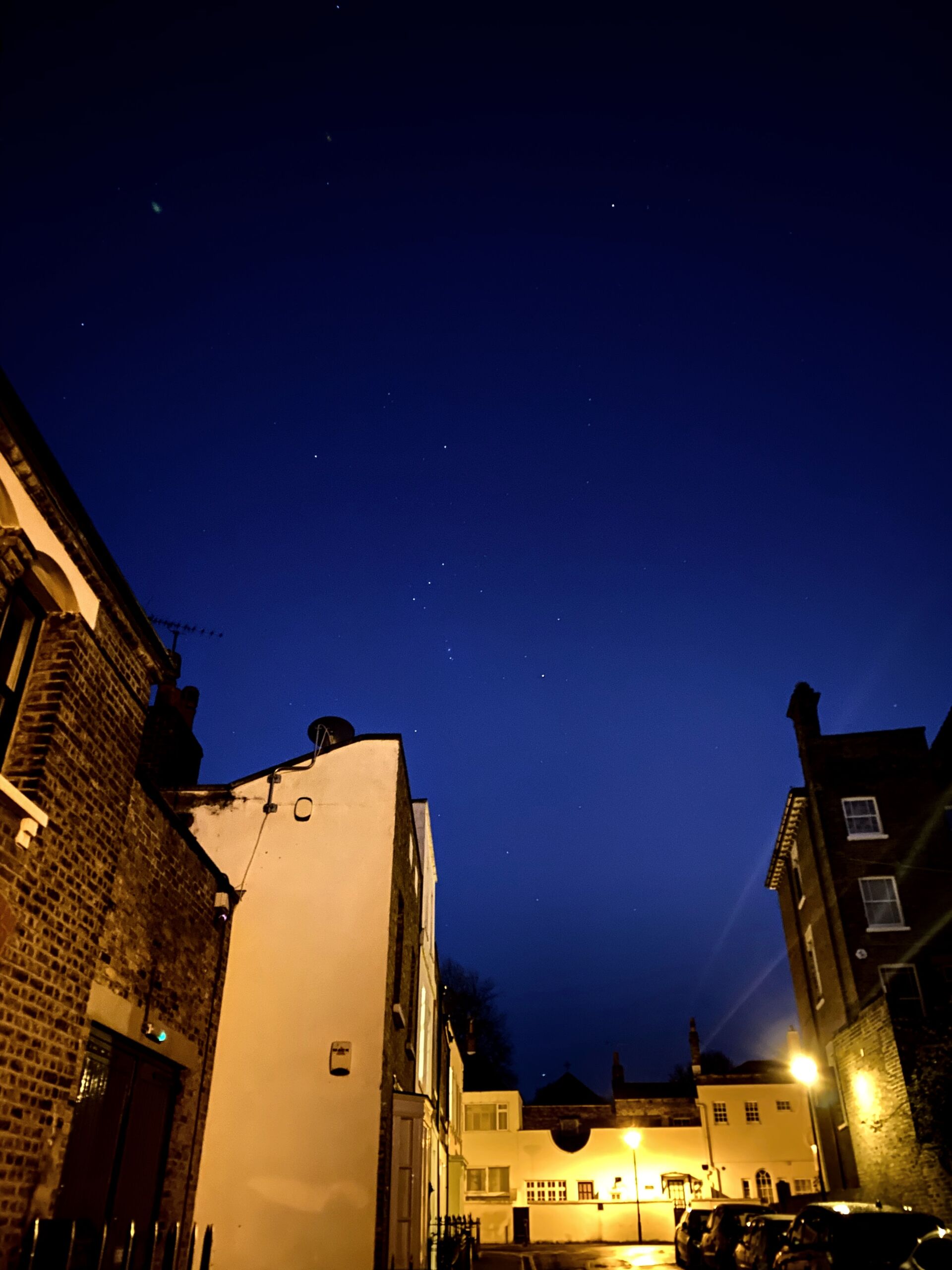 One of the things Eaves loves most about dark sky tourism is how the feeling of awe we experience under a dark sky has the power to unite us as human beings. "I've been on trips with really mixed groups of people of varied nationalities in some far-flung locations, and it's like as soon as the sun sets and I 'drag' everyone outside to look at the stars, suddenly a hush falls, and people are wowed, and it is this kind of transcendental moment where those cultural and political lines totally melt away," Eaves says. 
In March of this year, with COVID-19 reminding us how interconnected we are while also making us feel trapped and bored, Eaves started wondering how she could help. Recalling how stargazing had helped her through other difficulties in her life, she thought, "Stargazing is something almost anyone can do if they have a window or a balcony or a backyard." She then sent a tweet, asking if anyone would be interested if she led some virtual stargazing sessions, which she gave the hashtag #starentine. The idea grew from there and gained interest, and people from all over the world participated in the event this spring, which was covered by CNN.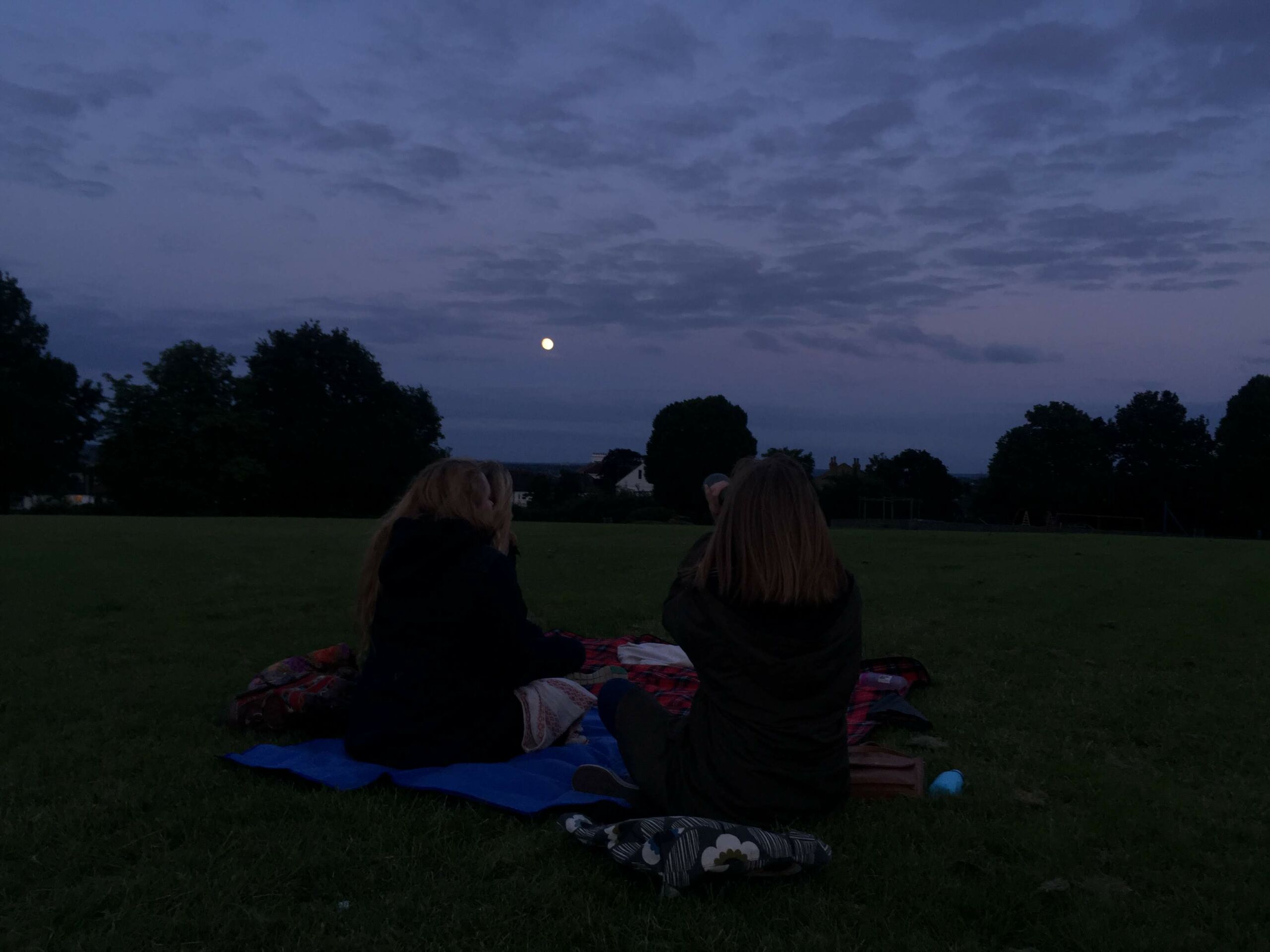 A powerful voice for dark sky protection and a strong advocate for astrotourism as a sustainable and responsible way to travel, Eaves has a very personal connection to the night sky. She says that this connection is important for her mental, spiritual, and emotional health, getting her through some tough times and teaching her not to fear the darkness. Eaves says, "The cosmos offers us perspective on just how small yet simultaneously huge and important we each are." And while it can be challenging to be heard over the noise of other issues as an advocate for dark skies, Eaves notes, "If there is one thing that the cosmos can give us, it's a reminder that everything moves in cycles and all things must pass."