News
News
Monthly Star: You!
DarkSky International highlights the work of advocates, delegates, and chapters from around the world, showcasing their efforts in protecting the night and fighting light pollution.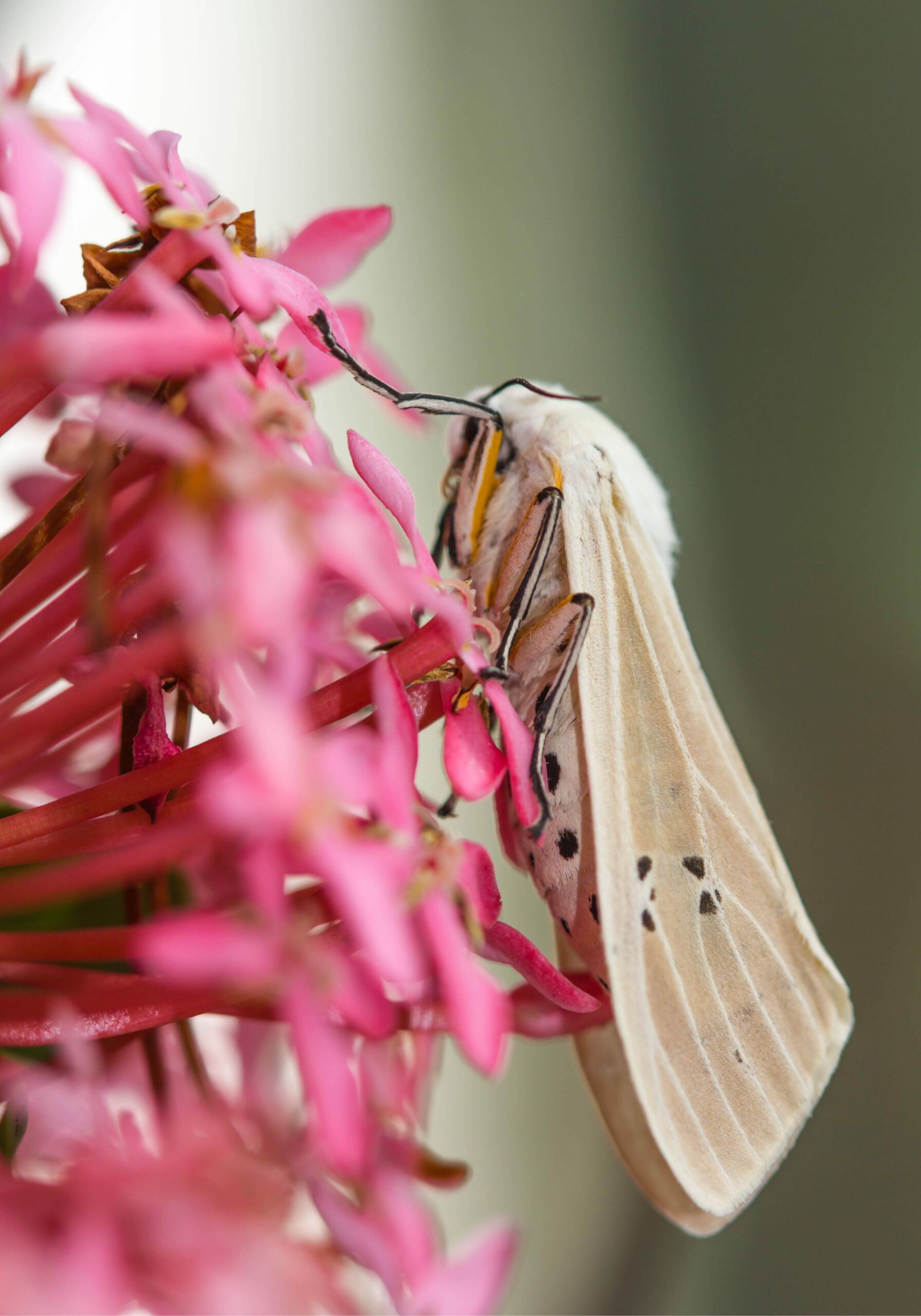 Each month DarkSky International features an Advocate from the worldwide network of volunteers who are working to protect the night. This month we're highlighting the work of all of our advocates, delegates, and chapters from around the world.
We, the DarkSky staff, are so grateful and proud to have the best supporters, advocates, delegates, and chapters in the world. You all have done so much for this movement, and your passion drives us to fight for dark skies and educate people in your communities about the harmful impacts of light pollution. Throughout the year, we invite you to tell us what you have done each month by filling out an optional report for advocates and an annual report that is also optional for advocates but required of delegates and chapters. These reports help us show that our movement is mighty and growing, so thank you for taking the time to fill those out. We have pulled from those reports some quick statistics of what the advocacy network did in 2022:
Program growth from 1,087 to 1,416

31,034 total volunteer hours

46,150 dark sky events hosted

12.2 million people reached online
Wow! That is a lot of work done by a lot of wonderful people. Now, we want to share some highlights we received in the annual reports for 2022.
Education & Outreach
Karolina Damjanoska, North Macedonia

Each month since 2008, Karolina's students from SOU "Orde Chopela" from Prilep, North Macedonia, have used the constellations to measure the brightness of the night sky, and thus light pollution, through the Globe at Night project.
Erick Gomez, Mexico

Erick hosted an inflatable planetarium and outdoor film showings.

Federico Pellegrino, Italy

Federico hosted educational workshops suitable for adults and children, with themed conferences and workshops and guided observations of the sky. The duration is articulated throughout the year with activities located in the municipalities of the Cuneo valleys in Piedmont, Italy, linked to astronomy, history, and culture of the area, bringing to the attention of the population and tourists the importance of the dark sky and its protection.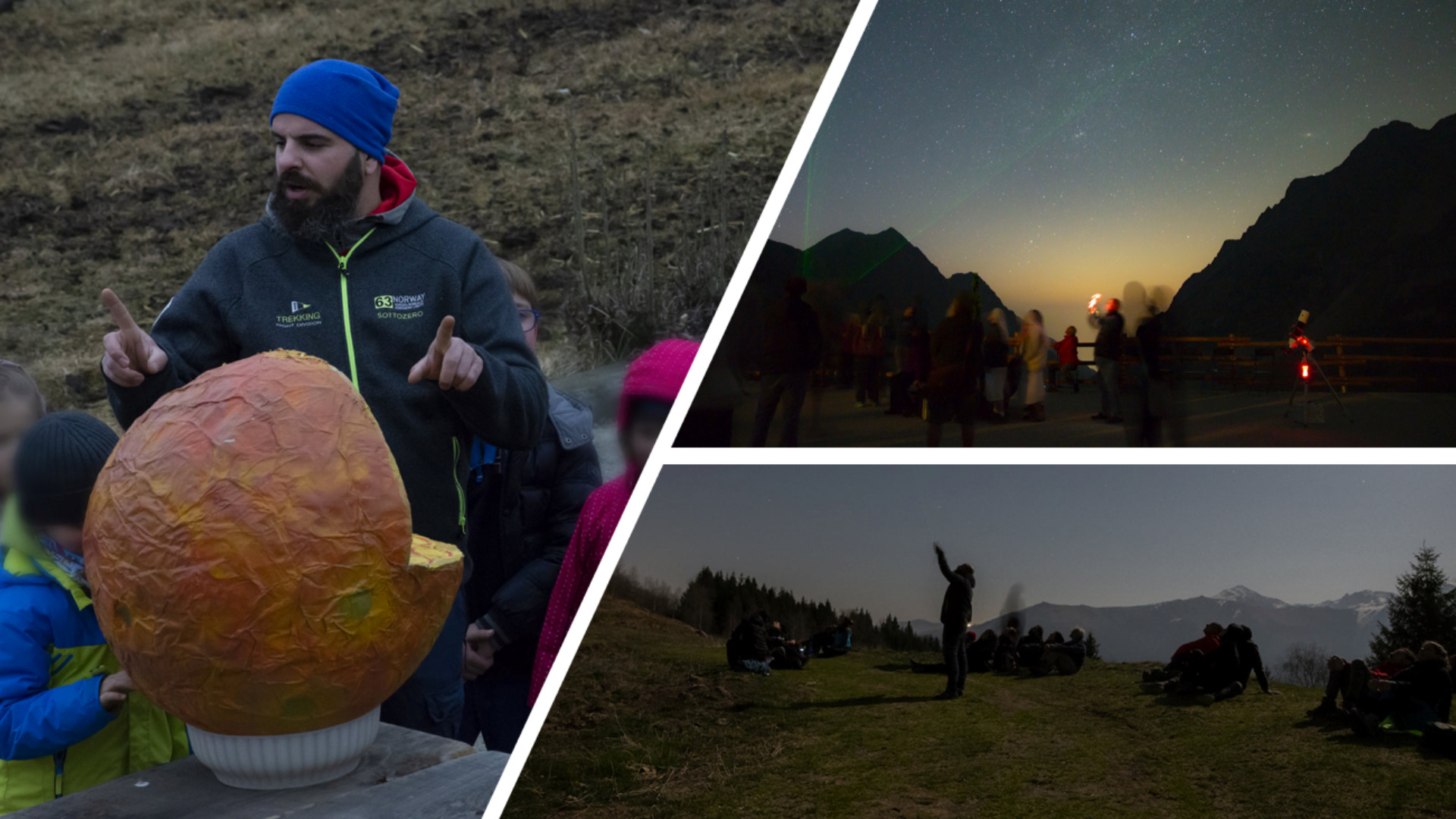 Policy
Galen Gisler, New Mexico, U.S.

Galen helped get a new and modern lighting ordinance passed for the County of Los Alamos, New Mexico, with the help of many in the community who value dark skies.

Sam Miller, Arizona, U.S.

Sam teamed with the Saddle Brooke Homeowners Association's Architectural & Landscaping Committee to educate and enforce the Pinal County and Saddle Brooke ordinances on outdoor lighting in the local community. Sam also helped identified and served variances to homeowners who were not in compliance.

Adam Charrette, New Hampshire, U.S.

Adam helped his municipality change all 199 street lights to fully shielded 3000K LED fixtures of the lowest wattage available. The Planning Board created a Dark-Sky Committee to work with residents, businesses, town officials, and the student body to advocate for light pollution reduction and dark sky awareness.

DeAnn Gregory, Missouri, U.S.

Thanks to DeAnn and her team's efforts, city leaders in 2021 agreed to reduce 44,000 residential streetlights from 4000 Kelvin to 3000 Kelvin.) In February 2022, city leaders agreed to 3000 Kelvin citywide.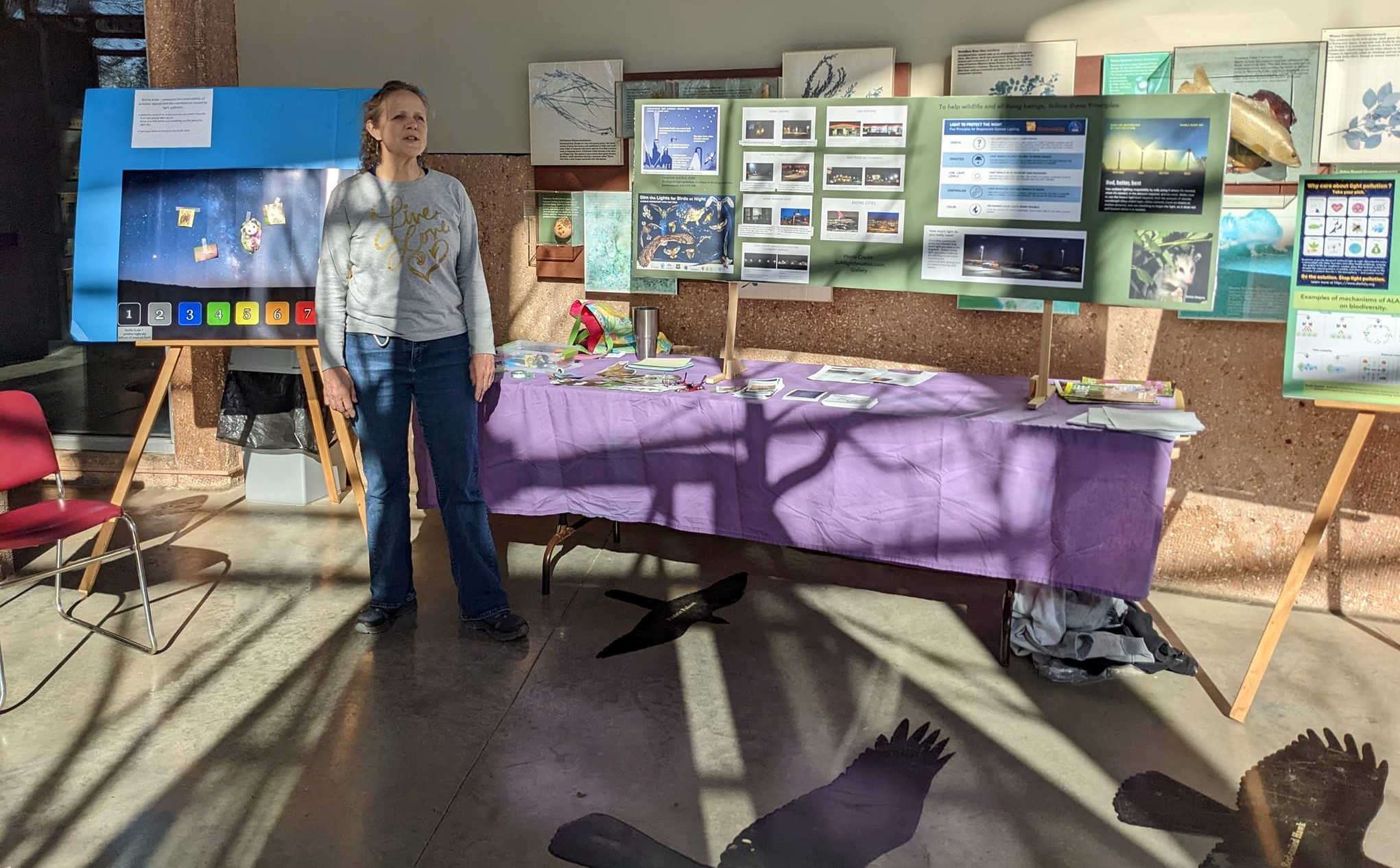 Mike Weasner, Arizona, U.S.

The SunZia contractor reduced lighting by 75 percent based on Mike's inputs.

Nancy Pierce, North Carolina, U.S.

"I was able to get small changes in the Exterior Lighting section of a new Unified Development Ordinance here in Charlotte, NC, by pointing out that apartments, where low-income people, people of color, and new immigrants live, have a high incidence of light pollution. Teachers literally cried when we told them their students' apartment homes had installed floodlights. The families can't afford light-blocking curtains, and the students are falling asleep in class."

Debbie Moran, Texas, U.S.

The City of Houston adopted new protocol for residential buffering.
Delegates
Exodus Cit, Hong Kong, China

Founder of "ASTROx Cantonese" (Learning Cantonese through Astronomy) trilingual online platform to share personal experiences of stargazing manners and dark-sky approaches for astronomers.

Ahmed Althaher, Riyadh, Saudi Arabia

Ahmed hosted light pollution course with the Ithra Academy.

Alejandro Sommer, Argentina

Alejandro helped pass a dark sky law in Misiones province and created meaningful connections with Argentina's indigenous peoples.

Jairo Vrolijk, Oranjestad, Aruba

Jairo was invited to speak at DarkSky International's 2022 Under One Sky conference, which took place on November 12. In preparation for the talk, he published a community-wide survey to gather data on how knowledgeable our community was about light pollution and if they were willing to implement practical solutions to reduce it. The survey caught the attention of the local newspaper and a local TV program called "Alcaso" hosted by Mr. Rafael Croes, where Jairo was invited to appear in a one-hour edition of the program.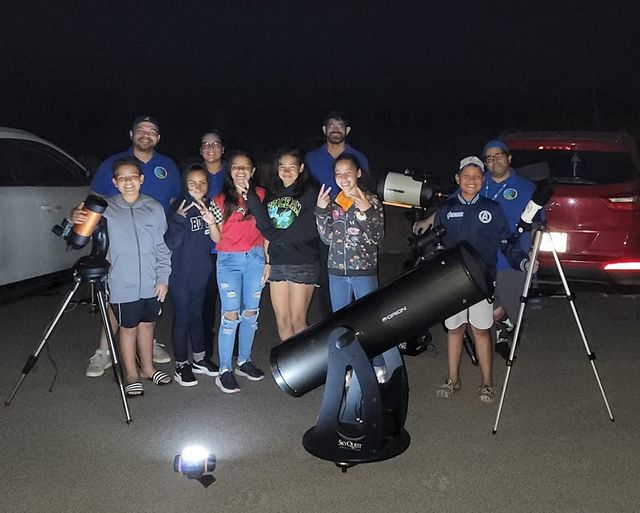 Elizabeth Sánchez, Tijuana, Mexico

Elizabeth attended all advocates meetings and Under One Sky Global Conference sessions.
She spoke with the head of department for public lighting for the City of Tijuana, mentioned the importance of proper artificial lighting, and convinced one neighbor to change his blue light to a yellow one. Two more neighbors shielded their lights and installed sensors on them.

Mümtaz Bademli, Izmir, Turkey

Mümatz formed a light pollution work group consisting of Turkey's leading academics, nature advocates, and industry representatives to create a national Light Pollution Legislation. A draft bill prepared by this group is almost complete and will be opened to public debate in March 2023. It is hoped that this study will bring a progressive perspective to meet the needs and solve the current and foreseeable future problems caused by the increasing light pollution in Turkey.

Abhishek Pawse, Nagpur, India

Abhishek signed an MOU with the local government to establish India's first International Dark Sky Place.
He spent more than 50 days at a proposed International Dark Sky Sanctuary site gathering SQM readings, filming for a night sky documentary, and finding ideas to reduce local light pollution.
Abhishek helped change lights of three villages near the proposed International Dark Sky Sanctuary site, modifying 150+ streetlights with 3000K fully shielded lights.

Becca Castleberry, Oklahoma, U.S.

Becca developed materials for a project-based learning unit on light pollution. This project is taking place in Asher, OK, and will be complete by the conclusion of the Spring 2023 semester. Students in Asher are assessing artificial lighting near their school and proposing solutions for reducing light pollution to foster healthy pollinator habitats. The lesson plan on light pollution was created as part of this effort and was presented at various state and national conferences.

Nick Dunn, Manchester, U.K.

Nick is finishing a monograph, Dark Futures: When the Lights Go Down (Zer0, 2023), and co-editing the collection Dark Skies: Places, Practices, Communities (Routledge, 2023), which he will share across the DarkSky International network. Nick has written a creative nonfiction work, Nyctopolis, City of Darkness (Palgrave, 2022) and completed a journal article, "Nocturnal Imaginaries: Rethinking and Redesigning the City After Dark", and a further book chapter, "Life After Dark: Multispecies Encounters in the Nocturnal City", both to be published in 2023.
In addition, his feature-length film on the problems of light pollution, Night Burns Like Cigarettes (Steppenwolves Films, 2022), premiered in September 2022 and has been nominated for two awards at the Raindance Film Festival.

Deep Anand, New Delhi, India

Deep successfully completed his second batch of the training and internship program "The Fallen Stars", with 18 students who helped host events, create outreach materials and learn the fundamentals of dark sky advocacy. A plus point of this batch was that most of the students were not from a science background, adding diversity to our community. Following that, Deep hosted six webinars on various topics for different educational institutions.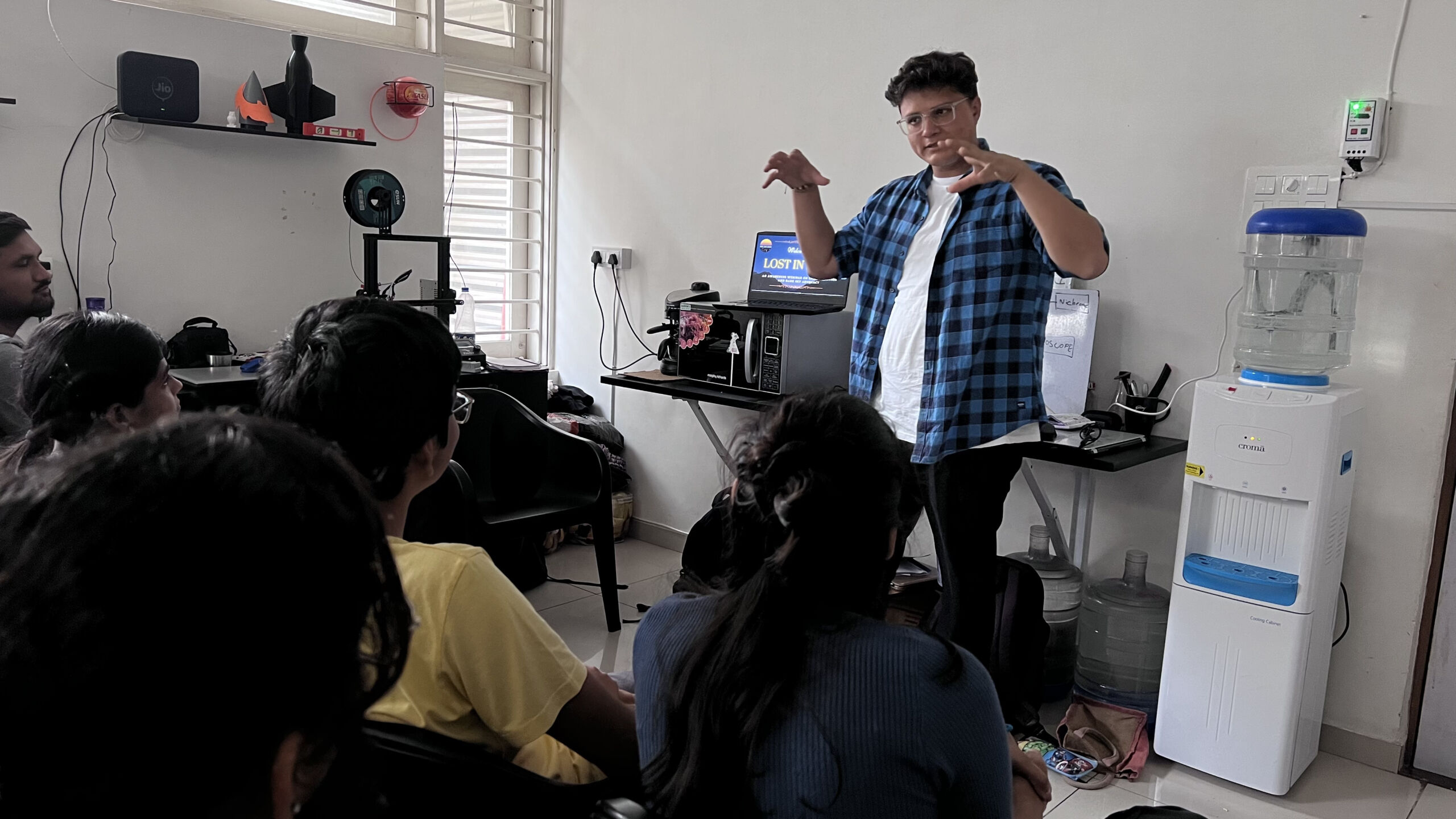 Dajana Bjelajac, Novi Sad, Serbia

Dajana finished a project funded by the Center for Science promotion, held lectures about light pollution in 10 cities and shared over 500 brochures about light pollution. She organized an Astro hike for over 150 people, held a workshop on astrophotography, and recorded three scipop shows about astronomy. Dajana also organized the Star Triathlon festival for over 240 people – scipop lectures, telescopes, night hikes, and dancing with fire.

Suresh Bhattarai, Kathmandu, Nepal

Suresh mentored six students to work on a do-it-yourself Sky Quality Meter and light pollution, respectively. Those students were provided the opportunity to represent Nepal at MILSET Expo Science Asia 2022 and MILSET Expo Sciences Europe 2022, held in Dubai, UAE, and Suceava, Romania, respectively.

Dawn Nilson, Oregon, U.S.

Dawn hosted in-person, nighttime Portland events included bat walks, light audits, owl walks, and a star party with a dark sky focus.
Chapters
Starry Skies South, U.S.

Had at least 500 students participate in the Globe at Night campaign this year.

DarkSky Colorado, U.S.

Helped support a dark sky bill supporting International Dark Sky Park applications across the state and funding for a Protect the Night educational campaign.
Over 400 people involved in the lights-out Colorado network.
Holds a DarkSky Colorado seat on the Pollution Prevention Advisory Board.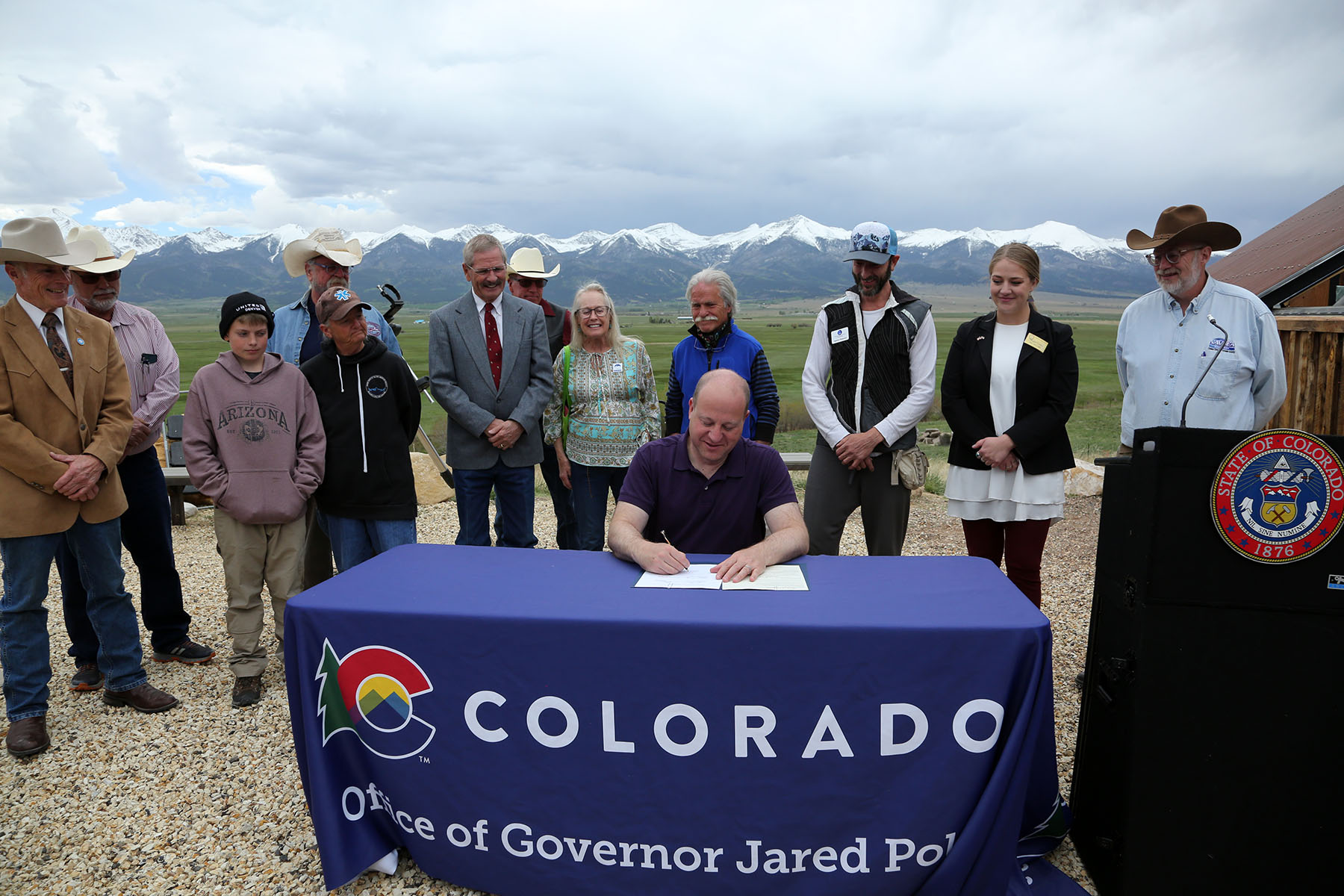 DarkSky D.C., U.S.

DarkSky D.C. monitored implementation of D.C.'s LED streetlight conversion project.
Submitted written comments to the D.C. Council urging the inclusion of a lighting provision in pending legislation to protect migrating birds and launched campaign for a "Lights Out DC" event coinciding with international Earth Hour in March 2023.

DarkSky Missouri, U.S.

At least a half-dozen cities have expressed interest in pursuing Urban Night Sky Place designations, and the chapter spoke and presented to many of these cities. It hosted a booth at the Missouri Municipal League Conference, a statewide conference of cities, and raised the visibility of DarkSky International with dozens of cities. DarkSky Missouri is working with cities to pass ordinances and resolutions, with two ordinances and three resolutions passed.

DarkSky U.K.

DarkSky U.K. is involved in the UK All-Party Parliamentary Group for dark skies.

DarkSky Shanghai, China

The Shanghai Chapter has actively engaged in the national and local policymaking process to regulate light pollution and protect the nighttime environment. As a result, a national standard, including the landscape lighting code focusing on preventing light pollution, was finalized and brought into force in 2022, with significant contribution and support from Shanghai Chapter.

DarkSky Switzerland

Supported the political movement in the parliaments of the Canton of Zurich and Canton Fribourg.

DarkSky Greece

Published two papers on light pollution, and organized campaign against the illumination of the Rock of Monemvasia.

DarkSky Hungary

Together with the ministry responsible for nature protection, DarkSky Hungary prepared a recommendation to include the definition of International Dark Sky Parks in the Hungarian nature conservation law. It participated in several cross-border projects with Slovakia, Poland, and Serbia.

DarkSky Mexico

Continues to update and uphold the current laws (three state, one federal)  and three lighting ordinances.
Introducing New DarkSky Delegates in 2022
Todd Burlet, U.S.

Elizabeth Sánchez, Mexico

John Heasley, U.S.

Silvia Maria Carneiro de Campos, Brazil

Johnathan Boarini, U.S.

James Webster, U.S.

Suresh Bhattarai, Nepal

Adrian Cupitt, Australia

Allison Wilkerson, U.S.

Becca Castleberry, U.S.

Trung Nguyen, Vietnam

Francisco Javier Medina Gómez, Mexico

Juan Carlos Hernandez, Mexico

Wayne Thomas, U.K.

Fernando Fabbiani, Uruguay (2023)
Introducing New DarkSky International Chapters in 2022
DarkSky Pakistan

DarkSky Michigan

DarkSky Tennessee

Starry Skies South

DarkSky UK

DarkSky Taiwan
Once again, we want to thank everyone who submitted annual reports, and we encourage you to keep us updated monthly by submitting monthly reports. You can find those in the monthly advocate newsletter! We love you all so much and are inspired by all you do to fight for dark skies!
To join the DarkSky Advocate Network, go here!