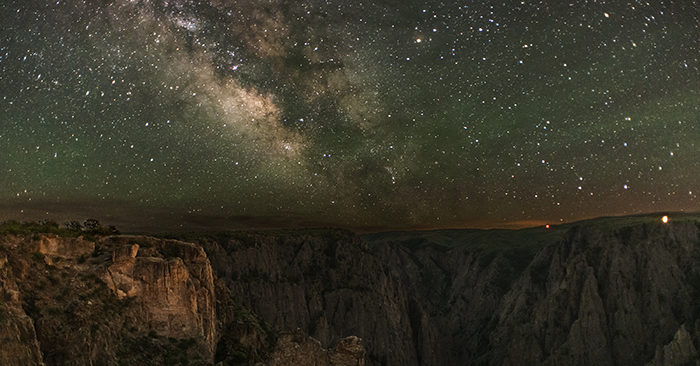 About
Black Canyon of The Gunnison is a 12,440-hectare U.S. National Park situated in a part of western Colorado. At its heart is the Black Canyon, a steep-walled, chasm formed by the Gunnison River as it carved its way through nearly 700 meters' worth of Precambrian schist and gneiss deposits. The feature takes its name from the near-permanent shadowing of the river bottom due to the strong vertical relief of the canyon walls.
The Park is composed largely of federal lands and private property used for agricultural production, helping preserve its dark skies against long-term urban encroachment. There is little artificial light at night on the property, and the fixtures that exist are 100% compliant with the Park's lighting plan. Regular interpretive programming stresses the value of dark skies and their appreciation at the Canyon, and the Park has worked with a local amateur astronomy society since 1998 to put on nighttime events engaging thousands of visitors every year.
Designated
2015
Category
Dark Sky Park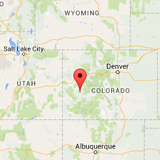 Address
10346 Hwy 347
Montrose, CO 81402 USA
Google Maps
Contact
Land Area
124.4 km2
Documents
Weather
Click here to find ideal environmental conditions for viewing the night sky at Black Canyon of the Gunnison National Park (38.57797, -107.71556). Don't forget to plan your trip during the new moon and astronomical twilight to enhance the viewing experience!