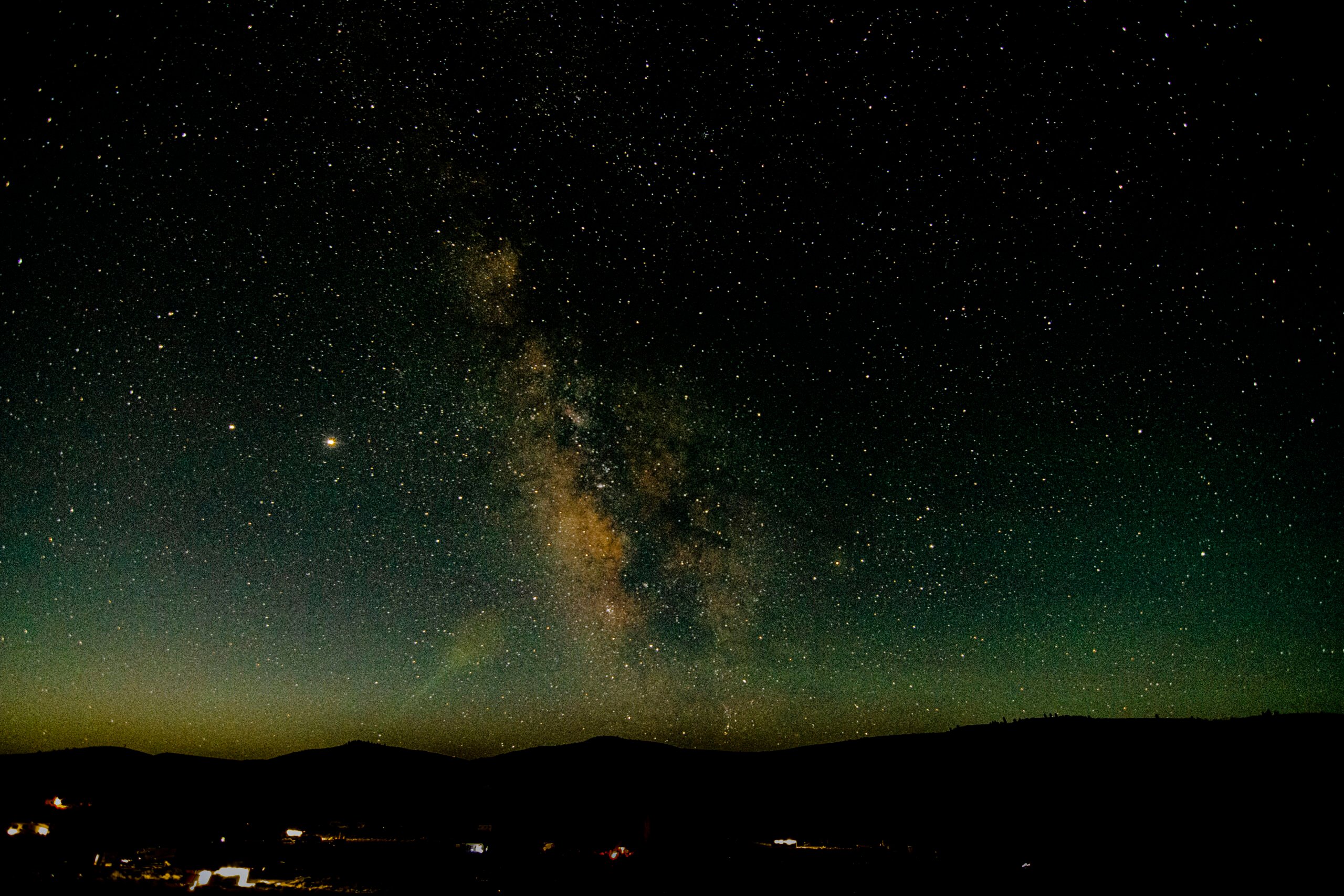 About
Curecanti National Recreation Area (NRA) is located in an easily accessible area of southwest Colorado and encompasses 42,000 acres and a series of three reservoirs (Blue Mesa, Morrow Point, and Crystal Reservoirs) along the once free-flowing Gunnison River. The reservoirs and surrounding lands that make up Curecanti today are a destination for land- and water-based recreation high in the Rocky Mountains. The surrounding mountains and mesas also provide nighttime visitors to Curecanti with a protected view of the dark sky. As such, Curecanti can be considered the centerpiece of an alluring dark sky necklace that stretches along the Gunnison Valley, which includes on one side the recently designated Slumgullion Center, and on the other side Black Canyon of the Gunnison National Park. The Gunnison Valley Observatory, with its long history of partnership with Curecanti in providing astronomical experiences to visitors and local residents, is another gem in this necklace of jewels.
Part of the mission of the National Park Service is to preserve beautiful and inspiring scenery. Such scenery is one of the main benefits of dark skies. Quoting astronomer Bob Berman, "A view of the night sky can soothe the soul." The Dark Sky Park certification for Curecanti will soothe many souls, for the agency's mission and benefits of dark skies go hand in hand.
Designated
2021
Category
International Dark Sky Park
Silver Tier
Address
102 Elk Creek
Gunnison, CO 81230
U.S.A.
Google Map
Contact
Lori Rome
Website
Tel.: +1 (970)641-2337 x206
Land Area
174.4 km2
Documents
Weather
Click here to find ideal environmental conditions for viewing the night sky at Curecanti National Recreation Area (38.4657, -107.16647). Don't forget to plan your trip during the new moon and astronomical twilight to enhance the viewing experience!